Credit card debt vs savings rate 🔥

Today I've found a tweet from zerohedge, the X account from the https://www.zerohedge.com website. For those who don't know who they are, Zerohedge is one of the best financial news portal available.
They use anonymity to protect free speech. They usually write the most controversial topics and they are very critic about main stream media & government lies.
Their mission is:
to widen the scope of financial, economic and political information available to the professional investing public.
to skeptically examine and, where necessary, attack the flaccid institution that financial journalism has become.
to liberate oppressed knowledge.
to provide analysis uninhibited by political constraint.
to facilitate information's unending quest for freedom.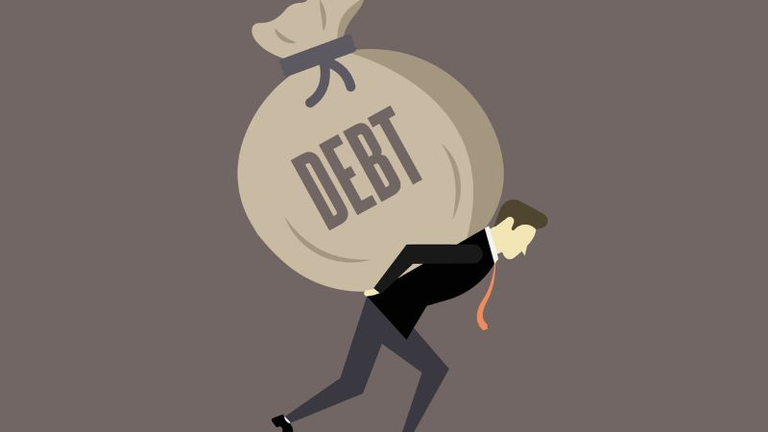 Credit card debt vs savings rate
Let's go directly to the tweet that got my attention.
This is an evolution of the Personal savings rate (green) and the Credit card debt.
Spoiler: Holy shit!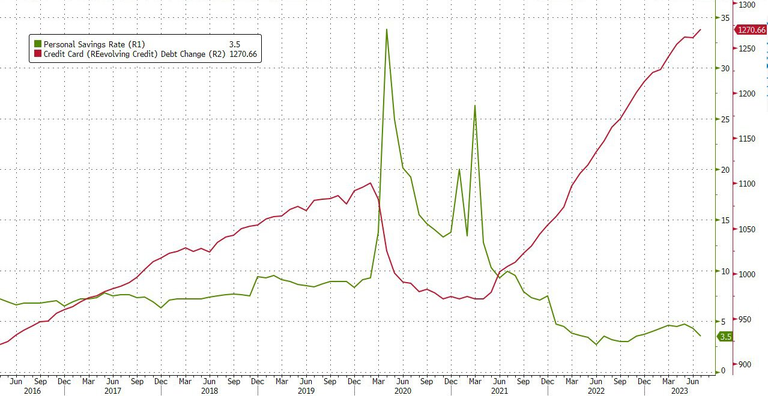 We can obviously see that the personal savings rate spiked during Covid and global lockdowns to 25-30% (that's a lot!). Of course people couldn't spend all the money and they saved it.
It was expected a decrease in the savings rate after Covid mandates, and it obviously came.
However, the decrease was sharp and it looks like we have reached a floor around 3,5% savings rate.This 3,5% level of savings rate is 50% lower than pre-covid levels.That's HUGE!This means that people is saving 50% LESS than before Covid for a variety of reasons.
IMHO the money printing and inflation are the main reasons for that. Prices increased a lot and people struggle to save.I would like to see this numbers grow to the previous 7-8% levels, but I don't expect it to happen anytime soon.
By the way, I looked at the data at the official sites and it is legit: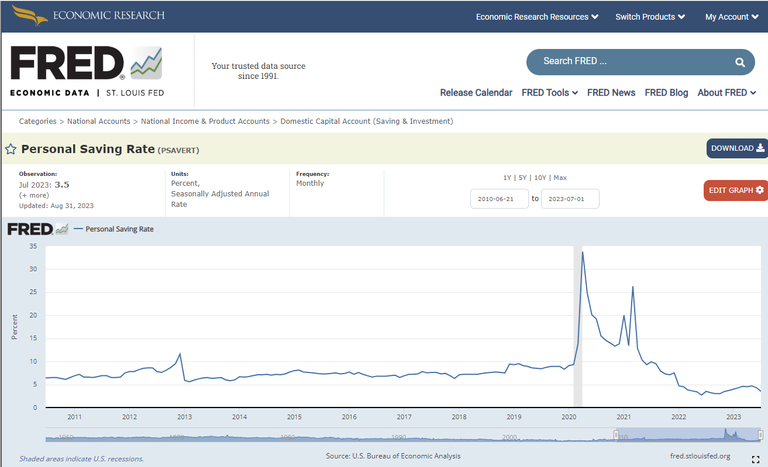 Credit Card spending
The other variable in the first chart is Credit Card Spending. Things get even worse because the actual levels are 2x higher than pre-covid levels. It means that people is getting in debt to maintain their lifestyle and probably living above their possibilities.
OMG, don't do that please.
Bitcoin or Slavery 🙂


Posted Using LeoFinance Alpha
---
---