Tournament Reports and Giveaways!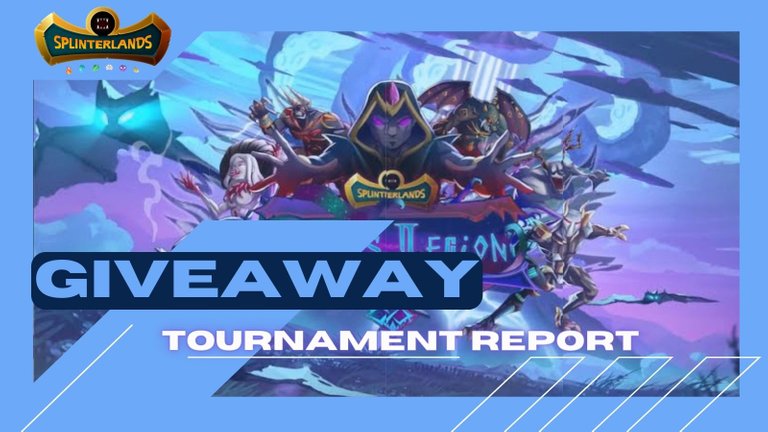 Hi Everyone! Welcome to my first Giveaway post
Here i'm going to share my tournaments experience and giving away a Legendary cards and more!
---

---
Zensportsian Splinterlands Invitational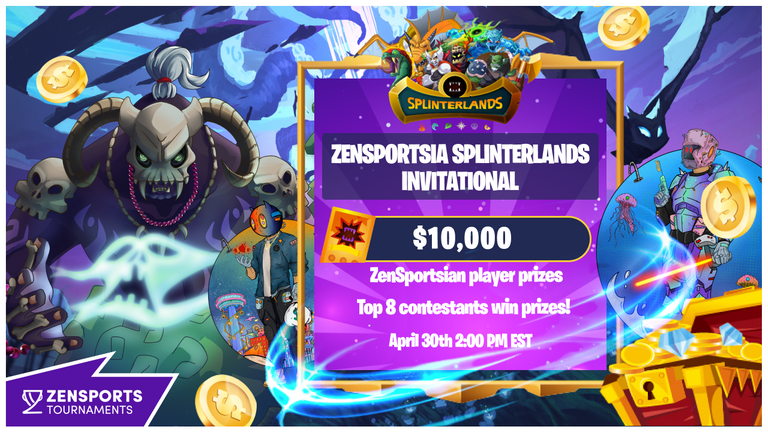 Yesterday I won one of the big tournaments, with fantastic prizes. That was a great experience.
The journey has started since I won the 3rd qualifier with the result 3rd placed, then i got invited to the Zensports' Discord and qualified for the Main event participant.
The first match in the upper bracket went smoothly. I won 2-0. BUT, guess what?!
I lost 0-2 in the 2nd match which made me fall into the lower bracket.
At that moment, I took a deep breath, and said to myself, "I'm gonna make it, lower bracket isn't the end, i should get right back up!"
and then...Boom!
I won all the match in the lower bracket and i finally made it to the grand final.
I think, this won't be easy, i have to win 2x BO5 matches, because I came from the lower bracket.
But, it's unexpected. I got a double-sweep in the Grand Finals!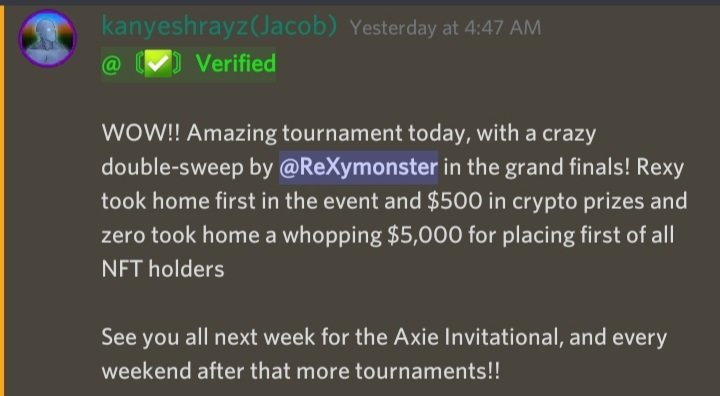 I wanna say thanks to Zensports as tournament's organizer, and all the tournament's participants. It was a great tournament.
---
Check out the VOD replays on Zensports youtube channel:
(Unsupported https://youtu.be/0LAVkgbzMIY)

---
GIVEAWAYS
---
Tomorrow is my Birthday, I'm going to share some gifts for you guys!
Prizes:
2 Legendary cards (2 winners)
5 Epic cards (5 winners)
10 Rare cards (10 winners)
and some more!
How to participate:
Comment & Write down your Splinterlands IGN/username below.
Only 1 entry per person. No bots or alt accounts are allowed. Remember, everything on chain is recorded for all of us to see. If you are suspected of cheating, you will be disqualified and blacklisted from all future giveaways.
Upvotes are not required for entry
Reblogs and Tips (Pizza, LUV, Wine, Beer) are not necessary for every, but greatly appreciated.
I am picking the participants from comments section using Hive Fortune
Winner will be choosen by using Wheel of names
The deadline for entry is May 7th and the winner will be announced in the next post.

If you havent play this game, let's join Splinterlands
Or click Here
You can contact me in discord @ReXymonster#7436 if you need help.
---
CREDITS

@Splinterlands
@Freezetag for Art dividers
wheels of names for choosing the winners
snackaholic for the Hive fortune
Zensports

@thezensports
---
---