my sensitive succulent. Eng/Esp

---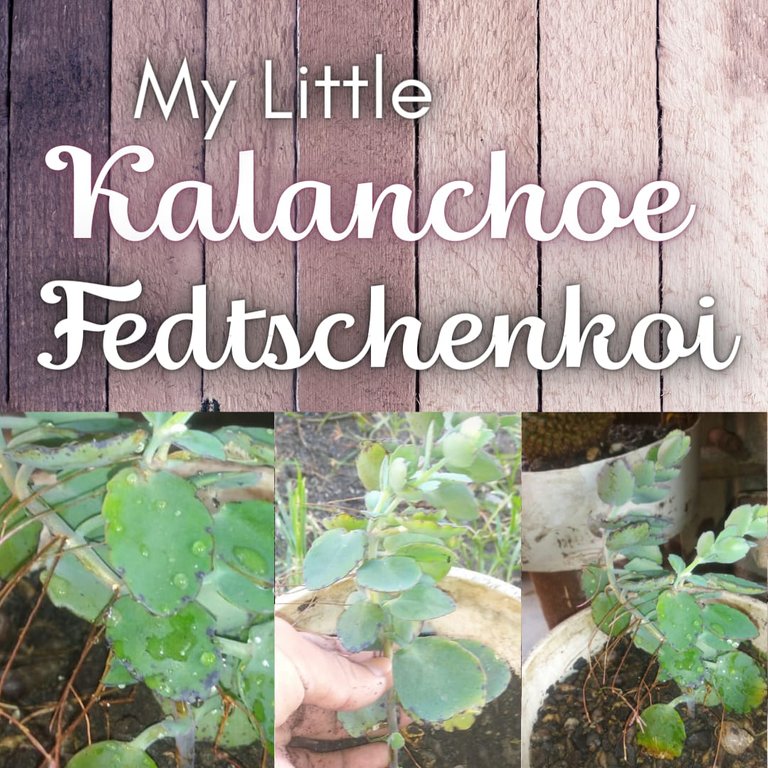 ---
Hello, greetings to everyone at hive, in this new post wishing as always all the good things for everyone wherever they are.
A low growing, succulent evergreen plant that prefers open spaces. It reaches a size of 30-80 cm with disordered foliage. The stems are round, smooth, and lax with visible leaf scars, often drooping to touch the ground where roots and a new plant are produced. The leaves are simple, fleshy, alternate, blue-green in color, and oval or obovate, with wavy edges.
---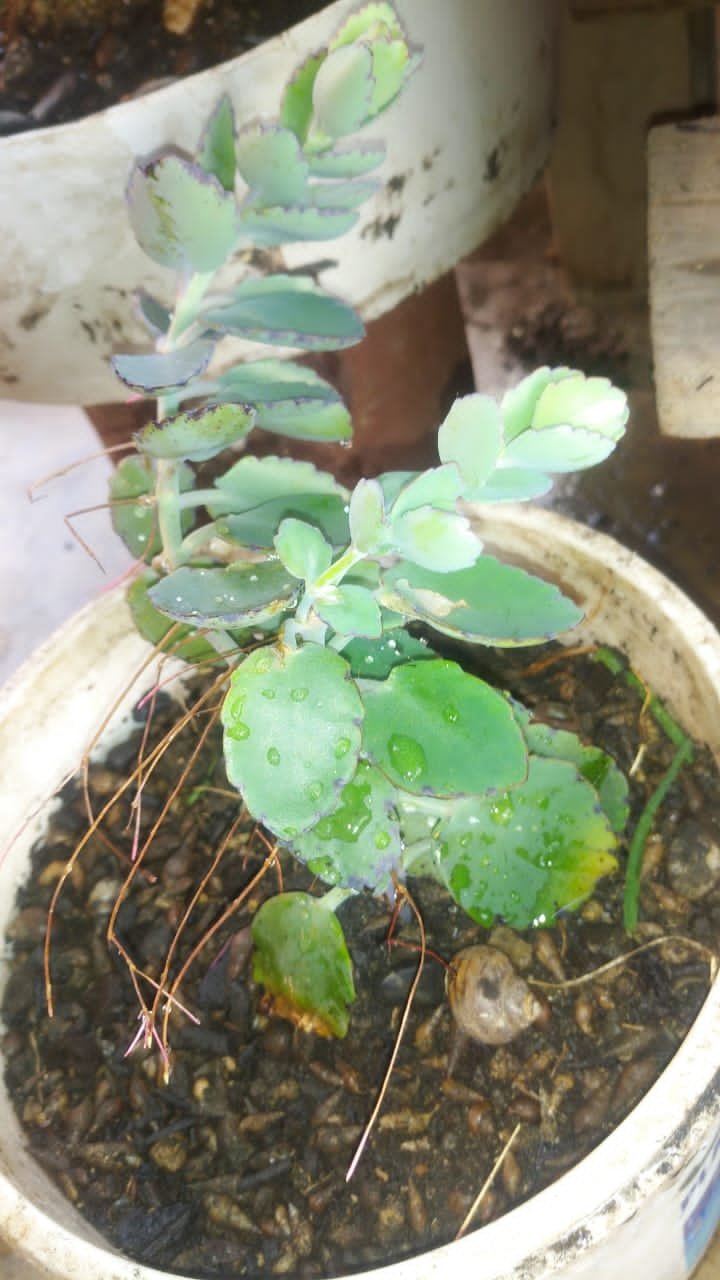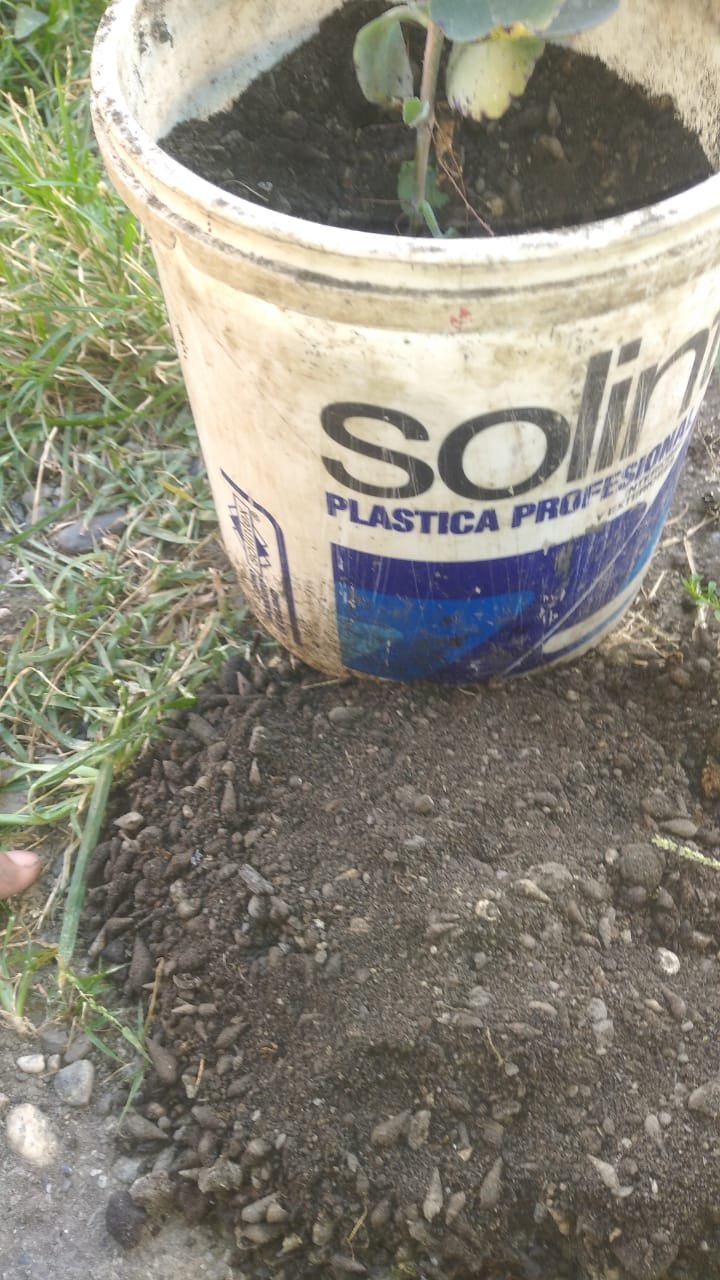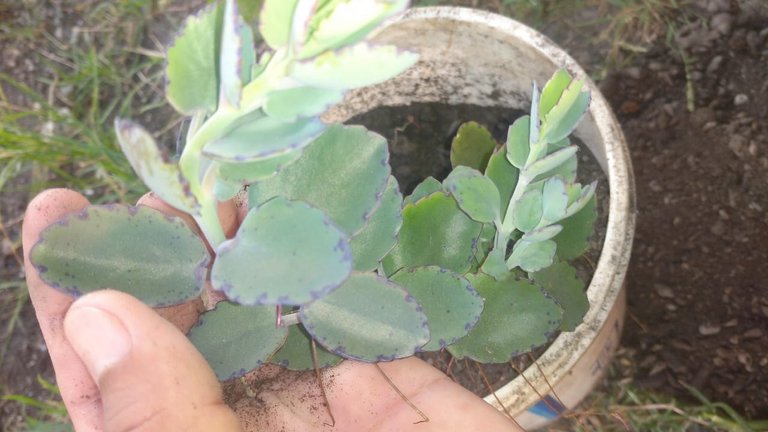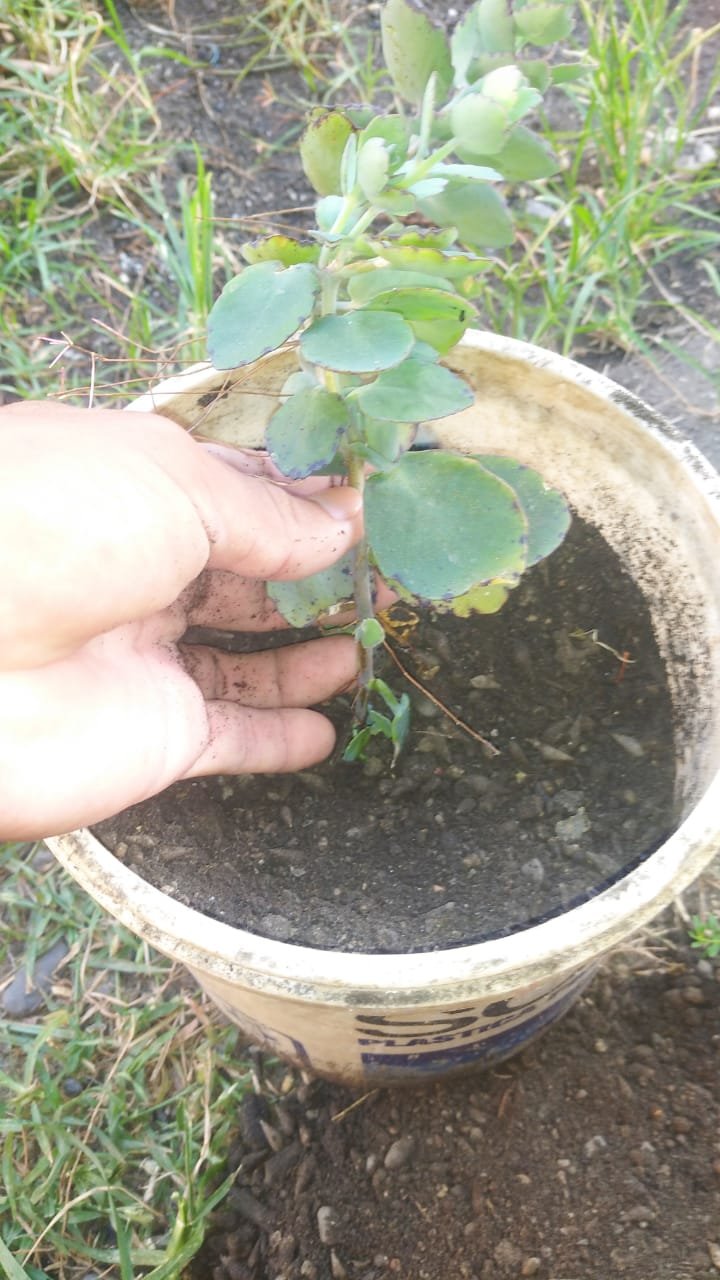 ---
Starting today talking about a special succulent that like all the ones I have talked about are in my cactus and succulent garden.
How all of them have had a very good evaluation as the days have passed.
YES story is very peculiar because it arrived in my garden like some of the ones I have here, through a purchase and I did not sell it but rather left it to be in my garden.
Since its beginning in my garden, it has attracted a lot of attention because of its shape, its soft, simple leaves and also its color.
Today I had to move it from its place to a larger planter due to its development that it has made
What I want to highlight here is how it came to be a small succulent with few leaves, as the days went by it was getting its development slightly where its leaves were coming out more and its stem enlarged a little and so until today's sun it is already an adult succulent, because it already has more leaves and even more branches where it spread out a bit, for this reason I decided to also place it in another larger and more comfortable pot for it.
---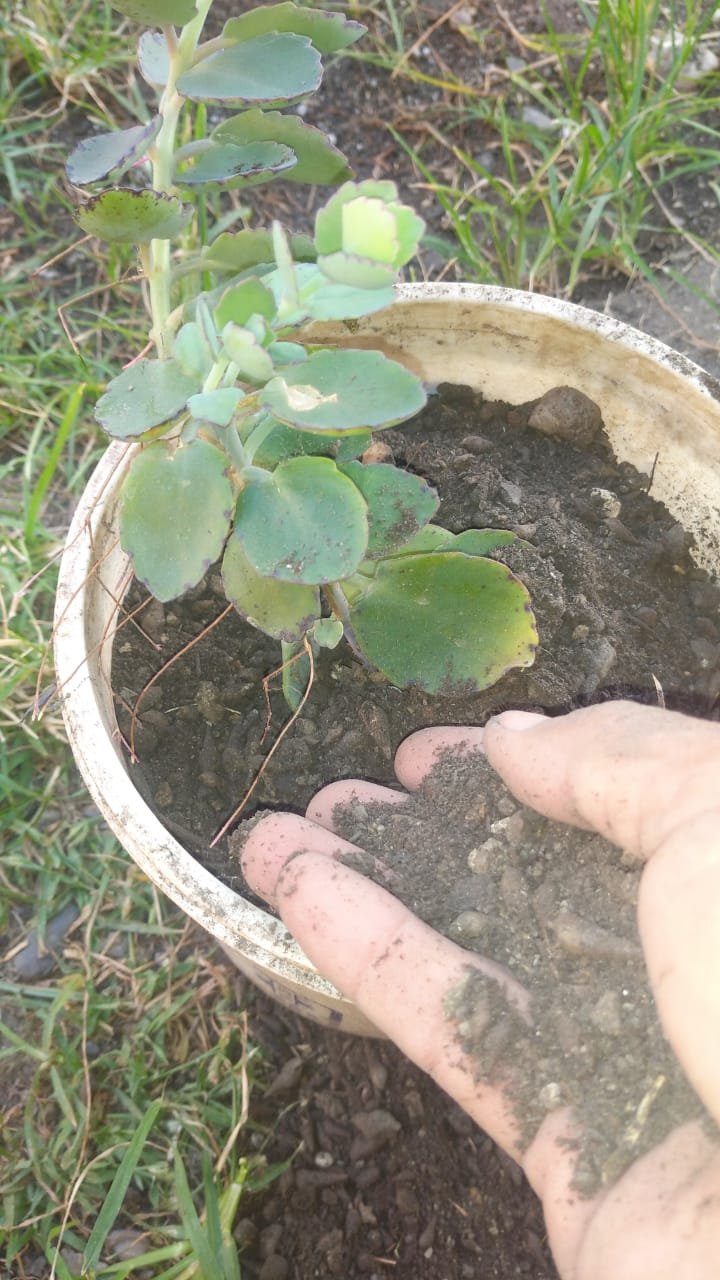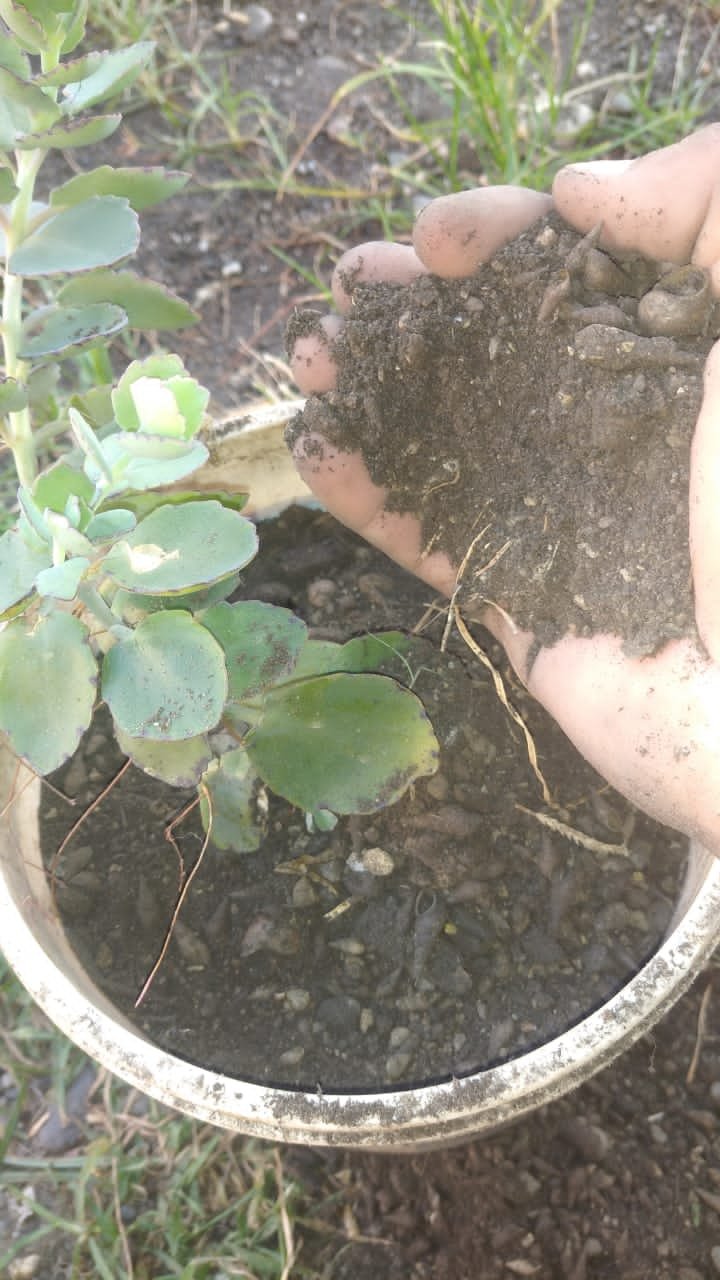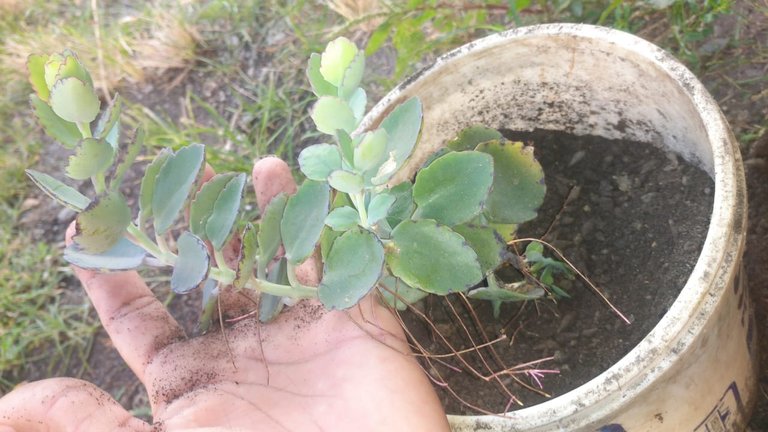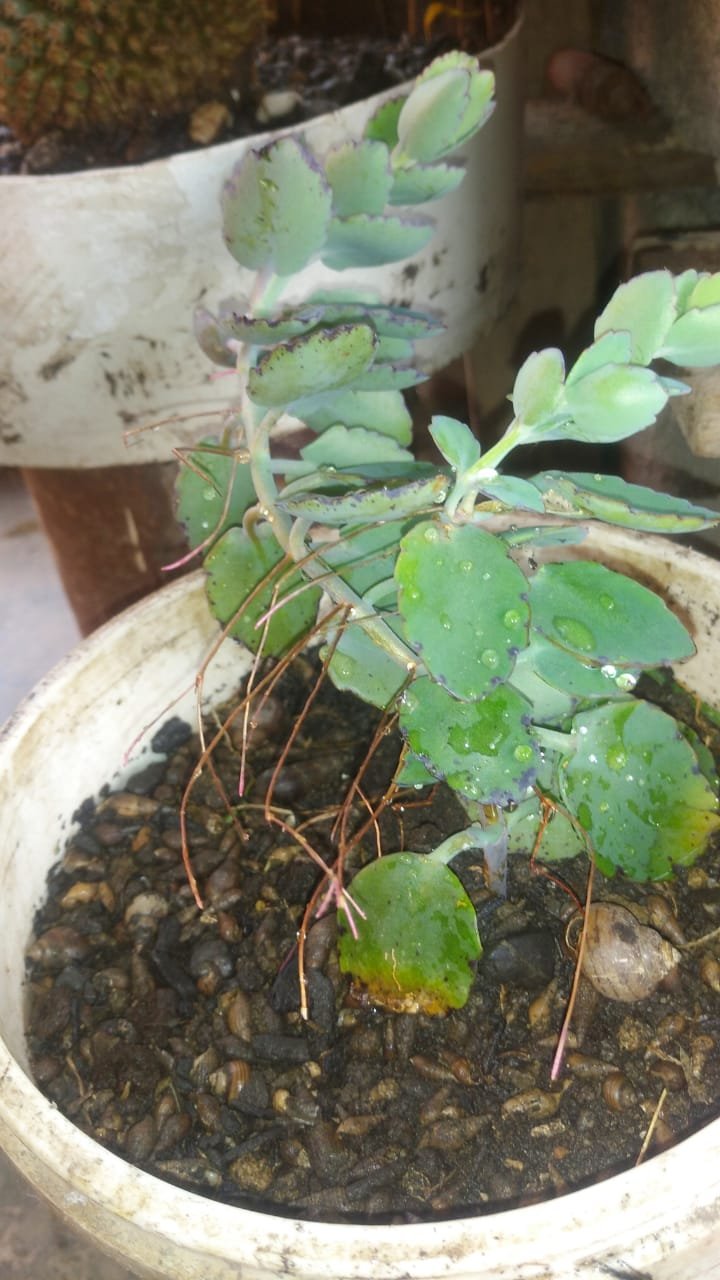 ---
Because where she was before, her twigs were already falling due to the weight of her small leaves, and she already needed her new flowerpot, where, well, bigger and there they are more comfortable with a good soil where it is good support for her since there they are firmer.
For the Kalanchoe fedtschenkoi, you have to take good care of it with respect to the lighting, place them in a direct silo since it is very helpful and something that must be highlighted is that they are resistant to cold despite the fact that they are succulents, so soft leaves.
With regard to irrigation, we have to apply little irrigation since they are very sensitive to a lot of water, it is better to wait until they are somewhat dry and there if we proceed with the irrigation and their substrate must have good drainage so that it does not flood into the watering time, given how sensitive this succulent plant is and thus avoid damaging and rotting it, that is why it is very important to delimit this when caring for it, to be aware of them so that they also have a good development.
First of all, thank you very much, for your support and each post continues to improve every day, I hope good comments from all of you, without further ado, see you next time and thank you.
---

---
Español
Mi suculenta sensible.
---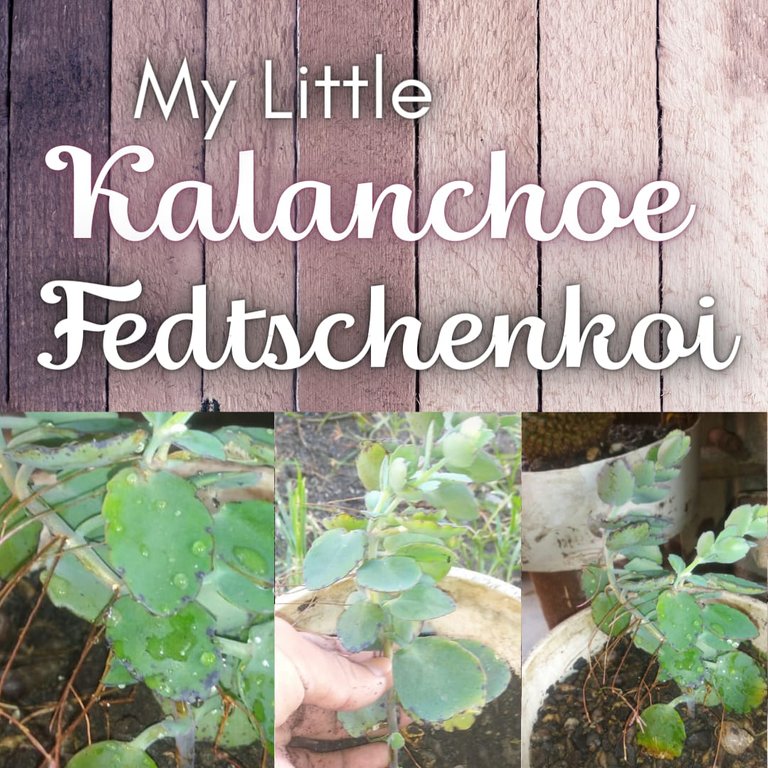 ---
Hola saludos a todos en hive , en este nuevo post deseando como siempre todas las cosas buenas para cada donde quiera que estén.
Una planta de bajo crecimiento, perennifolia suculenta que prefiere los espacios abiertos. Alcanza un tamaño de 30-80 cm con un follaje desordenado. Los tallos son redondos, suaves y laxos con cicatrices de las hojas visibles, a menudo inclinándose para tocar el suelo donde se producen las raíces y una nueva planta. Las hojas son simples , carnosas, alternas , de color azul-verde y ovales u obovadas , con bordes ondulados.
---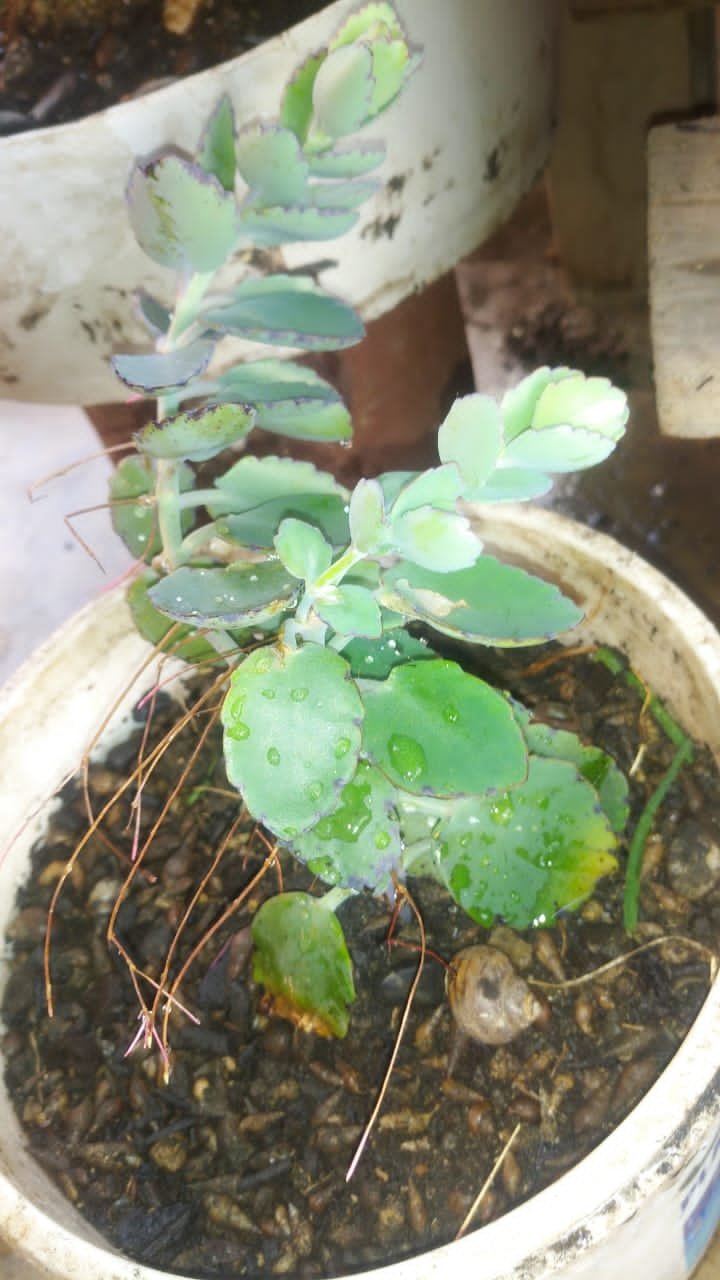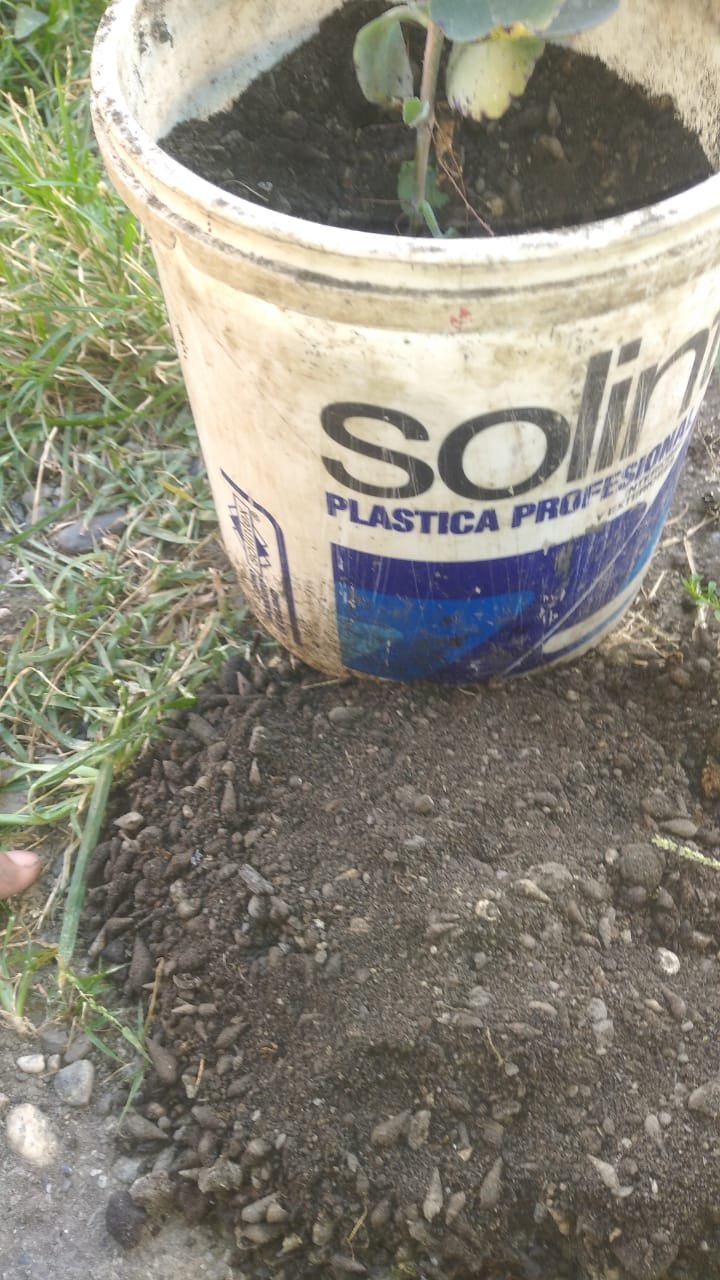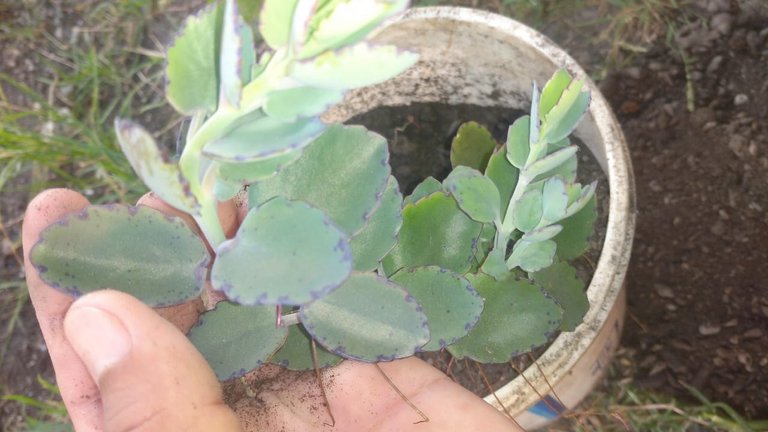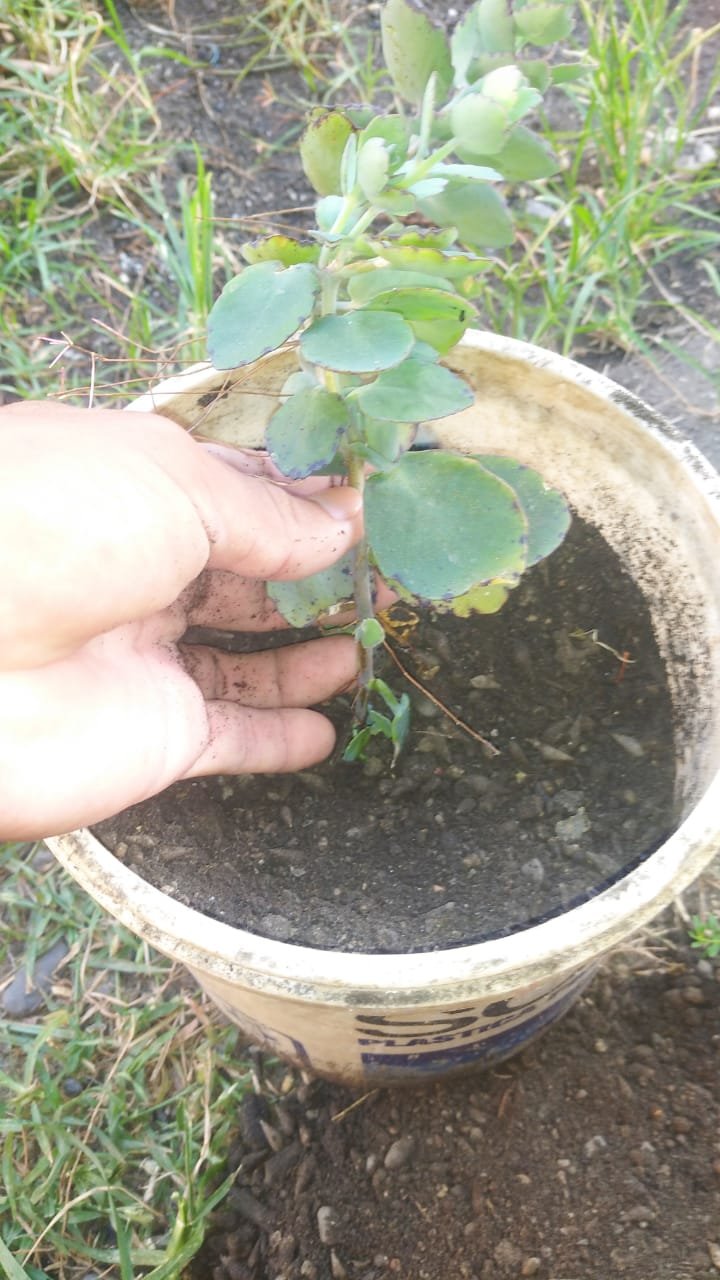 ---
Comenzando hoy hablando de una suculentas especial que como todas las que he hablado están en mi jardín de cactus y suculentas.
Cómo todas ha venido teniendo una evaluación muy buena a medidas que han pasado los día.
SI historia es muy peculiar debido a que llegó en mi jardín como algunas de las que tengo aquí , a través de una compra y a ella no la vendí si no que la deja para estuviera en mi jardín.
Desde sus comienzo en mi jardín llamo mucho la atención porque su forma en sus hojas sencibles suaves y además de su color .
Hoy en día la tuve que mover de su lugar a un matero más grande dado a su desarrollo que ha realizado
Lo quiero resaltar aquí es como llego siendo una pequeña suculenta con pocas hojas , al transcurrir los días fue obteniendo su desarrollo levemente dónde sus hojas iban saliendo más y su tallo engrandecido un poco y así hasta el sol de hoy ya es toda una suculenta adulta , porque ya tiene más hojitas y aún más ramificada dónde se espandío un poco, por tal motivo fue que decidí también colocarlo ya en otro matero más cómodo para el y más grande.
---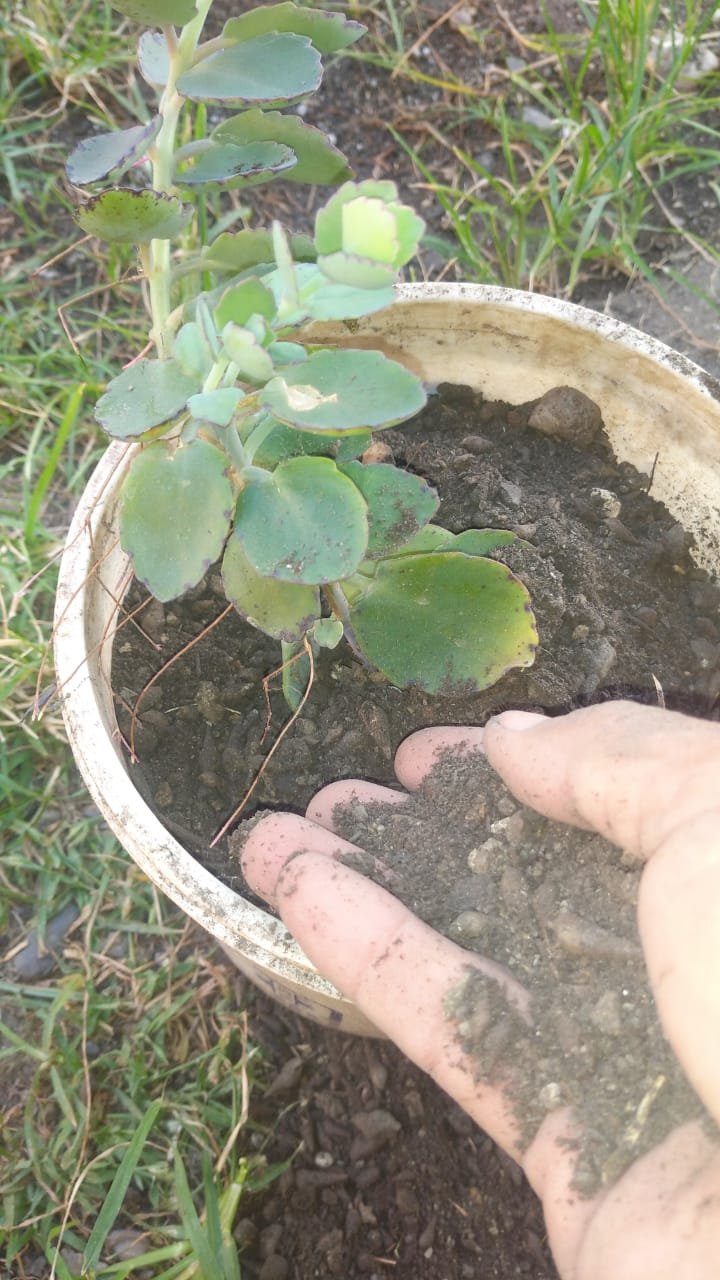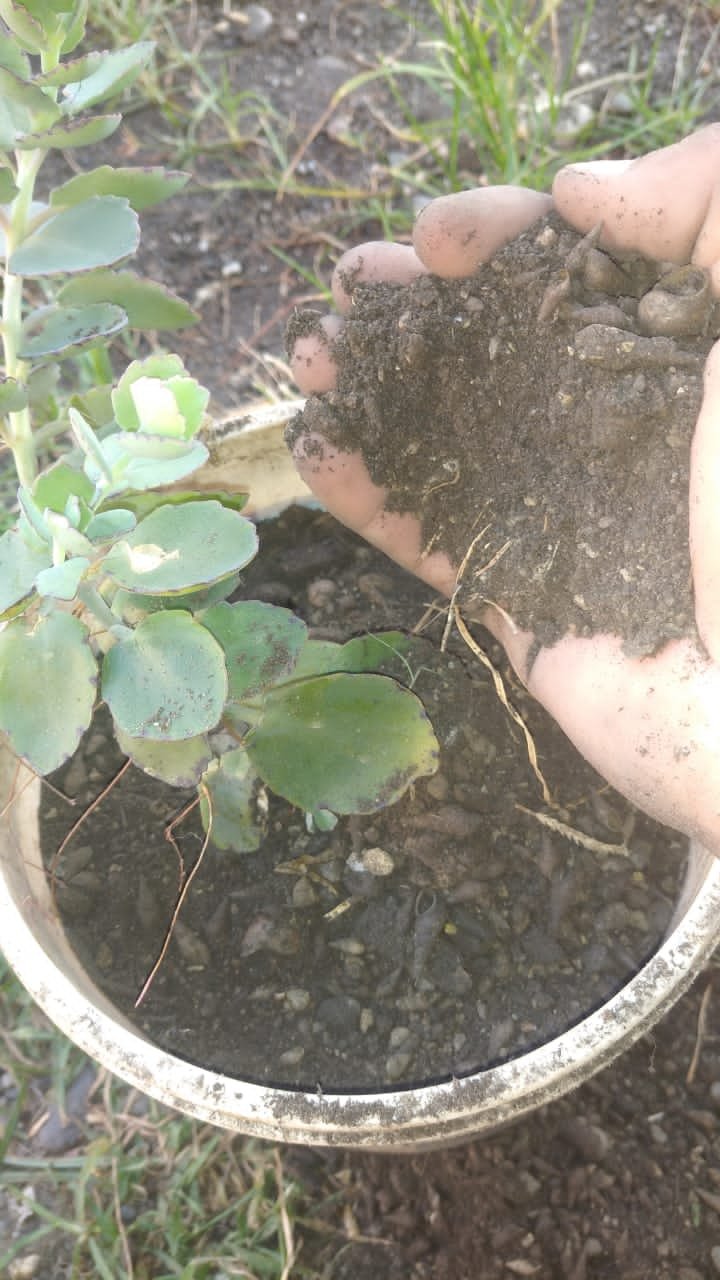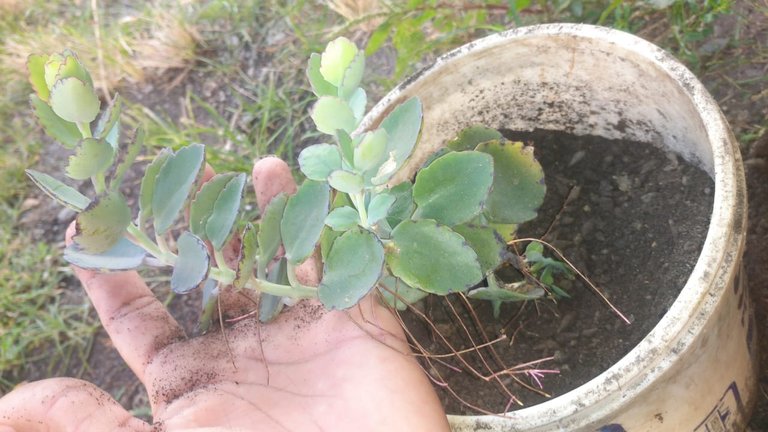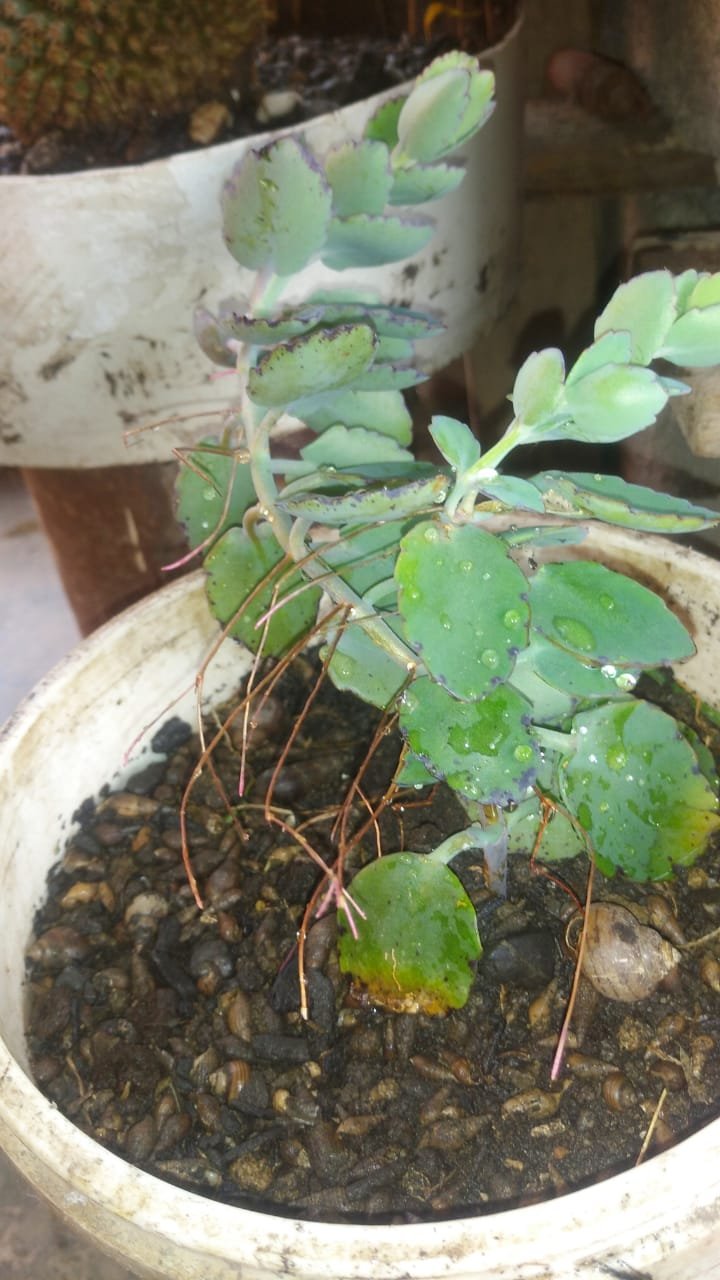 ---
Porque dónde ella estaba anterior ya se estaba cayendo sus ramitas dado a el peso de sus pequeñas hojas , y ya necesitaba su nuevo matero , dónde bueno ya más grandes y allí están más cómodas con una buena tierra donde es buen soporte para ella ya que allí están más firme.
Para la Kalanchoe fedtschenkoi hay tenerle un buen cuidado con respecto a lo que la iluminación, colocarlos en un que lleve sil directo ya que le es de mucha ayuda y algo que hay que resaltar es que resistente al frío a pesar de que son suculentas , de hojas blandas.
Con respecto al riego tenemos que aplicarle poco riego ya que ellas son muy sencibles a la mucha agua, es mejor esperar a que estn algo seco y allí si procedemos con el riego y su sustrato hay que tenerle buen drenaje para así no se encharque a la hora del riego , dado a lo sencible que es esta planta suculentasy asi evitemos dañarla y podrirlas ,por eso es muy importante acotar esto a la hora de su cuidado , estar al tanto de ellas para que también tengan un buen desarrollo.
Antes todo bueno muchas gracias, por su apoyo y cada post siga mejorando cada dia, espero buenos comentarios de de todos los hice , sin más que decir hasta una próximay gracias.
---

---
---
---