My little Crassula Expansas. Eng/Esp
Cordial greetings to all (a) starting this new post today, hoping you enjoy it and like the good content.
This plant that I will be presenting below I call it, greenish vine because it is very special to me and very beautiful in particular because of its shape and size that it has since its name is crassula expansa.
This beautiful plastic came to my garden in a cactus purchase I made to sell and it came there in a small pot, and well I took it to place it in a place since it expands like a very greenish grass and its leaves are very tiny.
---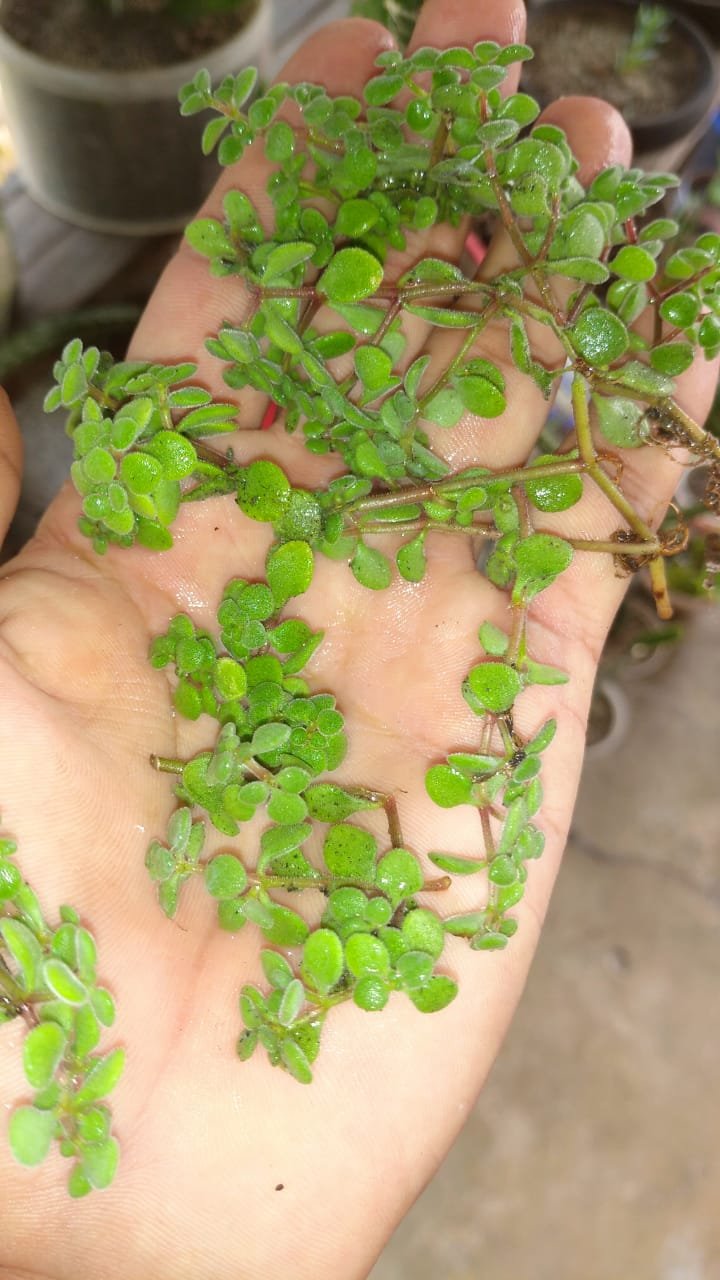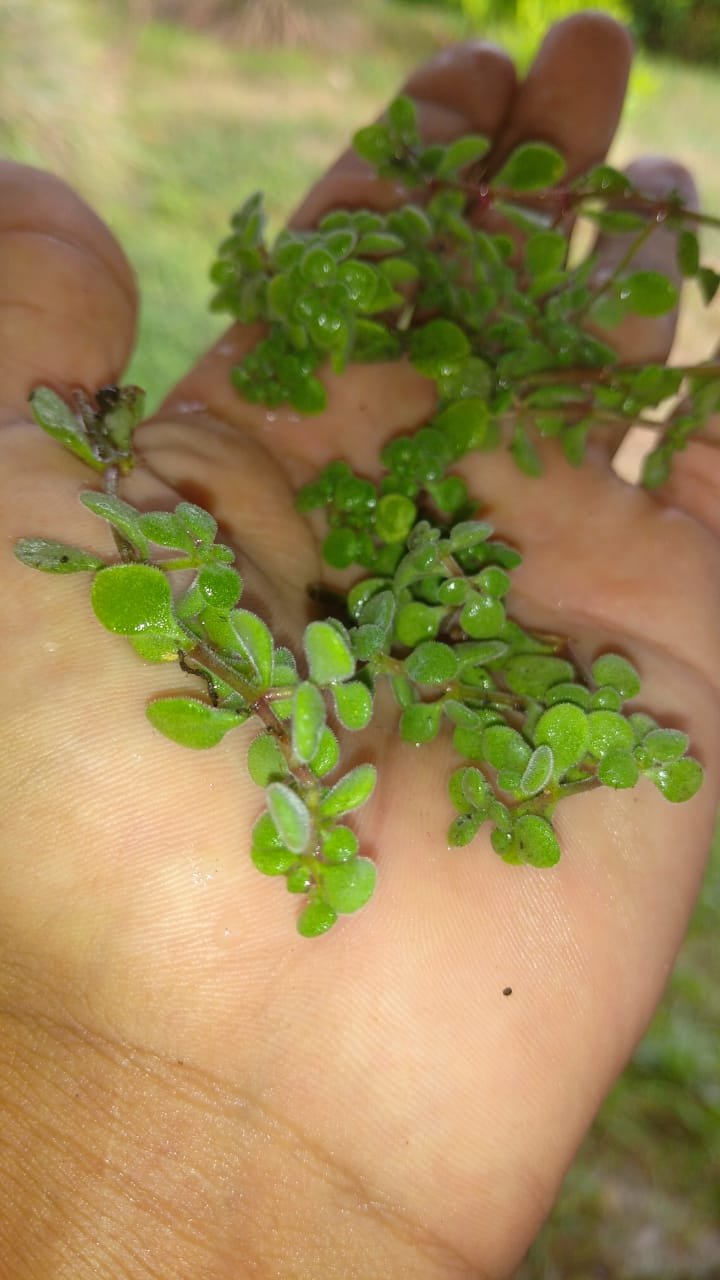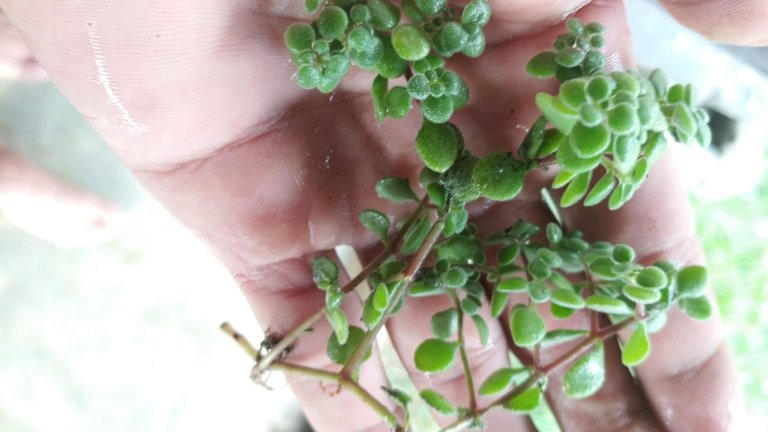 ---
I already have this plant in a small cement pot, waiting for it to expand more and more there.
In order to transplant them there, cut them into some pieces since they were not so big so that they take root little by little and spread immediately since from what I have seen, it takes a process to adapt to the land that I place. .
Because the land where she came from was different from the one she has right now, since I had to use cow dung and river sand and burnt land for her because having it also have good drainage helps her a lot, it has helped her a lot so that she it can grow and stand firm in the pot.
Also caused to my plantation was that not long ago it had a black ant and it lasted there for days until you already had eggs, but the moment you realized that I took all the money out of the pot and applied it with hot water to kill the ants and appease a bit.
---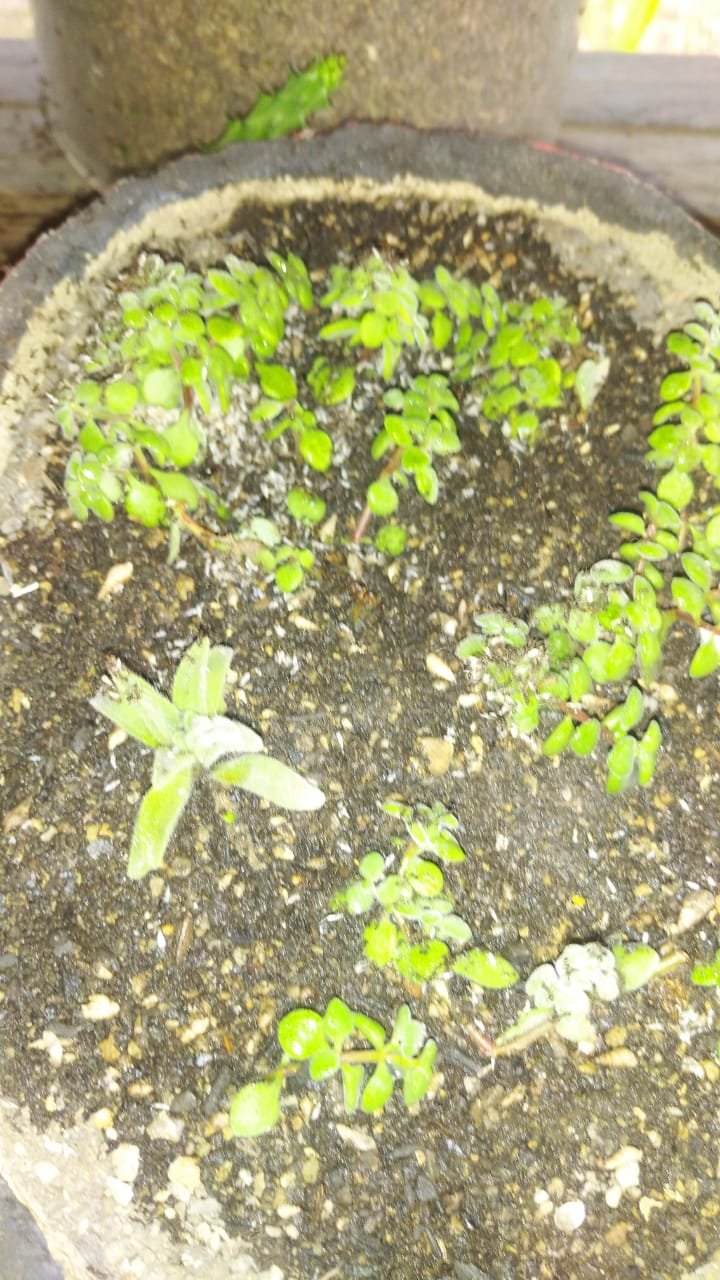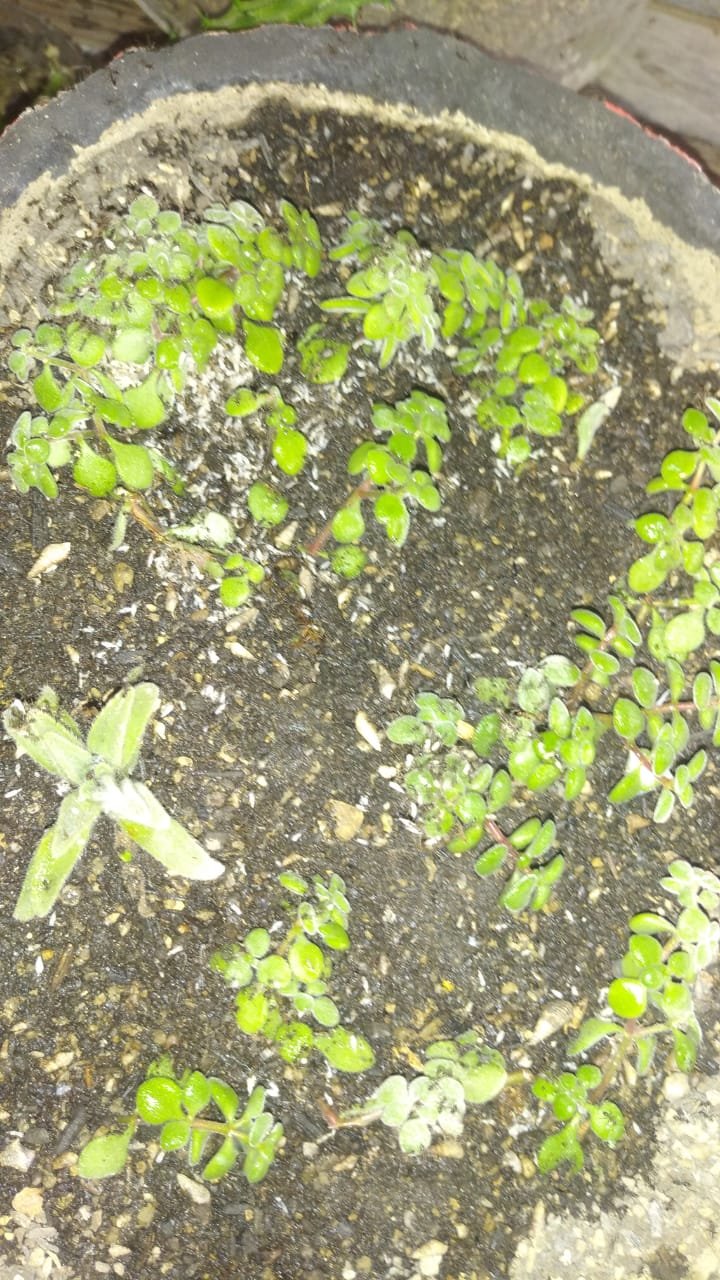 ---
On the other hand, I also had to change that land that she had and place a new prepared land for her and thus re-transplant my seedlings back into their cement pot and from there expect a good result in them as they grow in their growing process.
---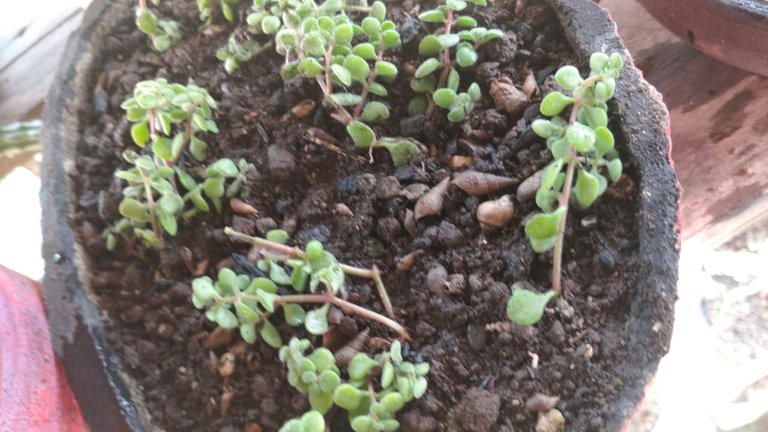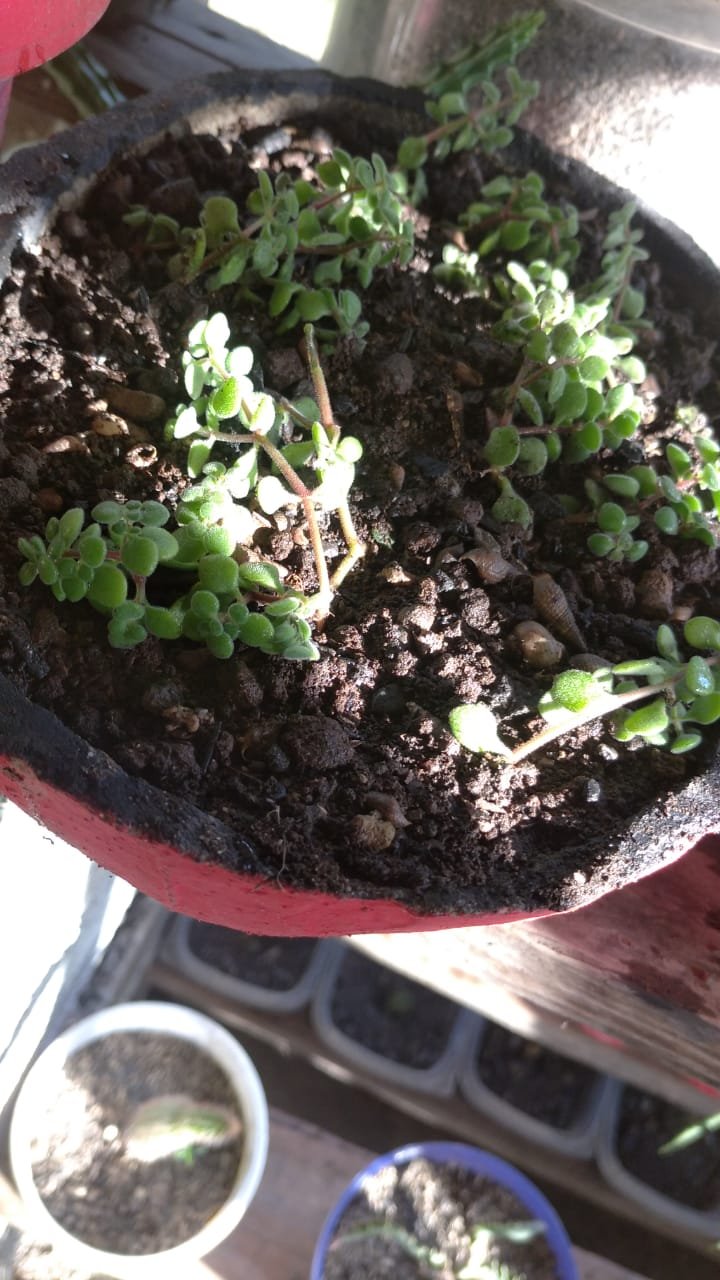 ---
With respect to irrigation, he applied water almost daily but with great caution since it does not require a lot of water nor does it require moderate drought, since I have seen that it absorbs a lot and is necessary for growth and to prevent it from drying out and wither and it is treated that it is neither so humid nor so close in its flowerpot.
DESCRIPTION: A LOW-SIZED CREEPING PERENNIAL CRASPLE THAT IS MADE UP OF A MAT WITH SMALL FLESHY STEMS AND FLAT ROUND LEAVES OF A BRIGHT LIGHT GREEN COLOR. IN ADDITION, THE LEAVES HAVE TINY WHITE HAIRS ON THEIR SURFACE. THEY ARE USUALLY GROUPED IN LARGE NUMBERS FORMING A WIDE COMPACT LAYER ON THE GROUND, SIMILAR TO A CARPET.
Thank you very much, and grateful every day to everyone at hive, which is a great community and we can each learn and improve our post, even a new post and each support, thank you.
Español
Mis pequeñas Crassula Expansa
Cordial saludos para todos (a) hoy iniciando este nuevo post, esperando que lo disfruten y le guste el buen contenido.
Está plantita que estare presentando a continuación la llamo, enredadera verdosa porque es muy especial para mí y muy linda en particular por su forma y tamaño que ella tiene ya que su nombre es crassula expansa.
Está hermosa plantita llegó a mi jardín en una compras que hice de cactus para vender y ella venía allí en un matero pequeño, bueno la tome para colocarla en un sitio amplio porque ella se espande cómo grama muy verdosa y sus hojas soy muy diminutas.
---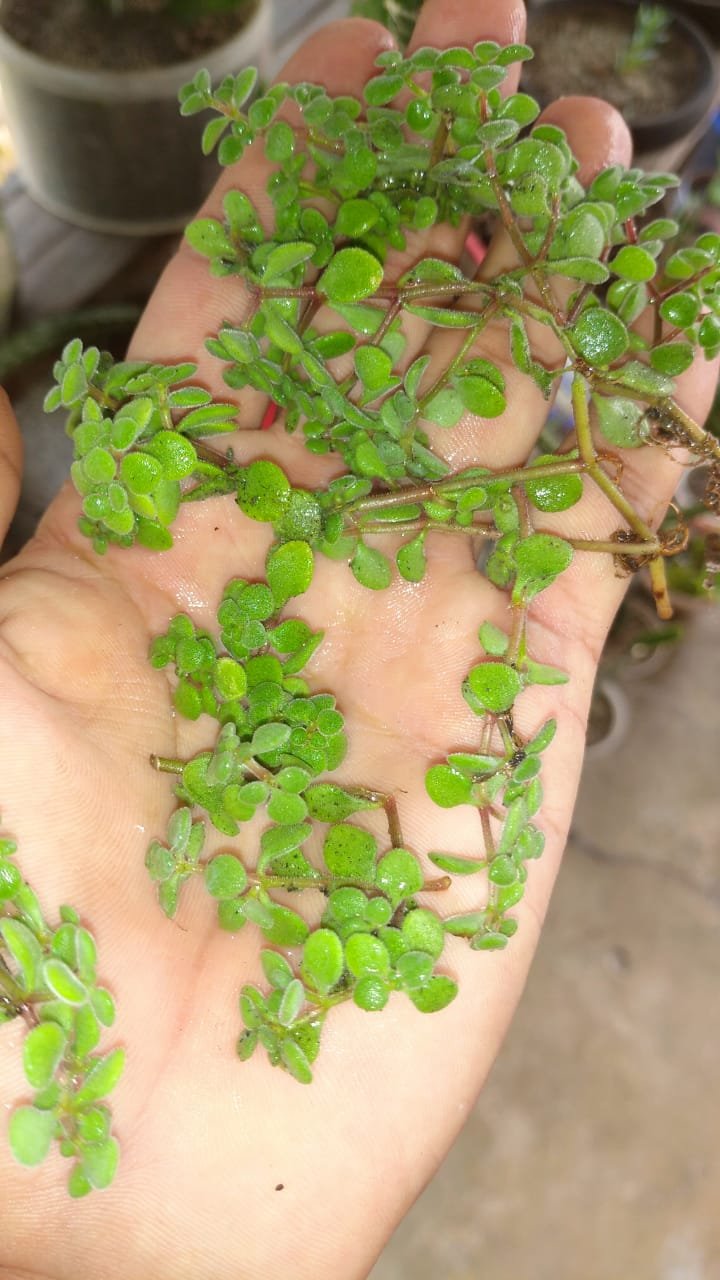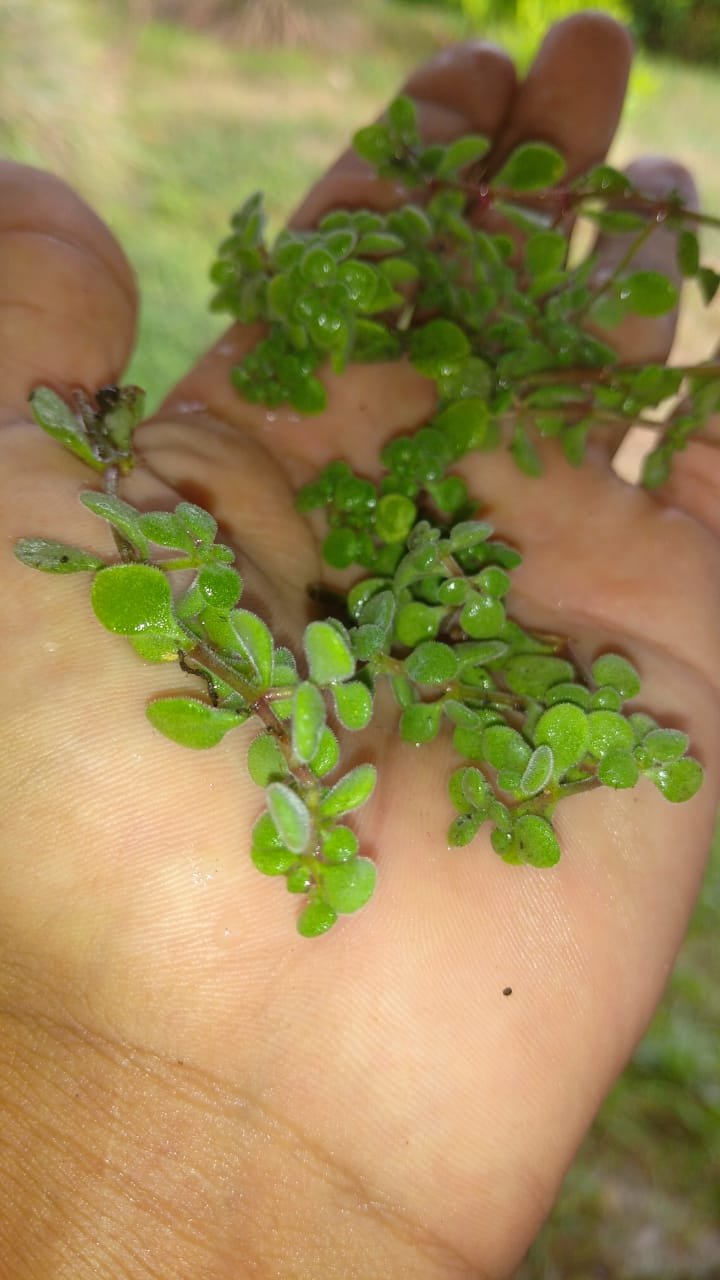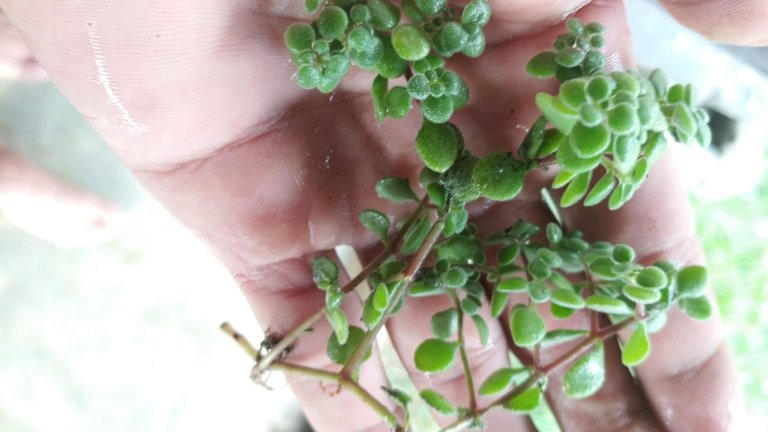 ---
Está plantita ya la tengo en matero de cemento pequeño, esperando que se vaya espandiendo más y más allí .
Para que transplantarlos alli, corte en algunos pedazos ya que no eran tan grande para asi se pudiera enraizar poco a poco y se vayan espandiendo de manera inmediata ya que por lo que la he visto, lleva un proceso para adaptarse en la tierra que le coloque.
Porque la tierra donde venía era distinta a la que tiene ahorita ya que tuve que usar estiércol de vaca y arenas de río y una tierra quemada para ella porque al tenerla también en un buen drenaje le ayuda mucho, si le ha servido mucho para que ella puede crecer y mantenerse firme en el matero.
También lo que le ha causado deterioro a mi plantita fue que no hace mucho tuvo una invasión de hormigas negra y le duraron días alli hasta huevitos ya tenías, pero al momento que percate de eso saque todas las platas de allí del matero y con agua caliente le aplique para matar la hormigas y aplacar un poco.
---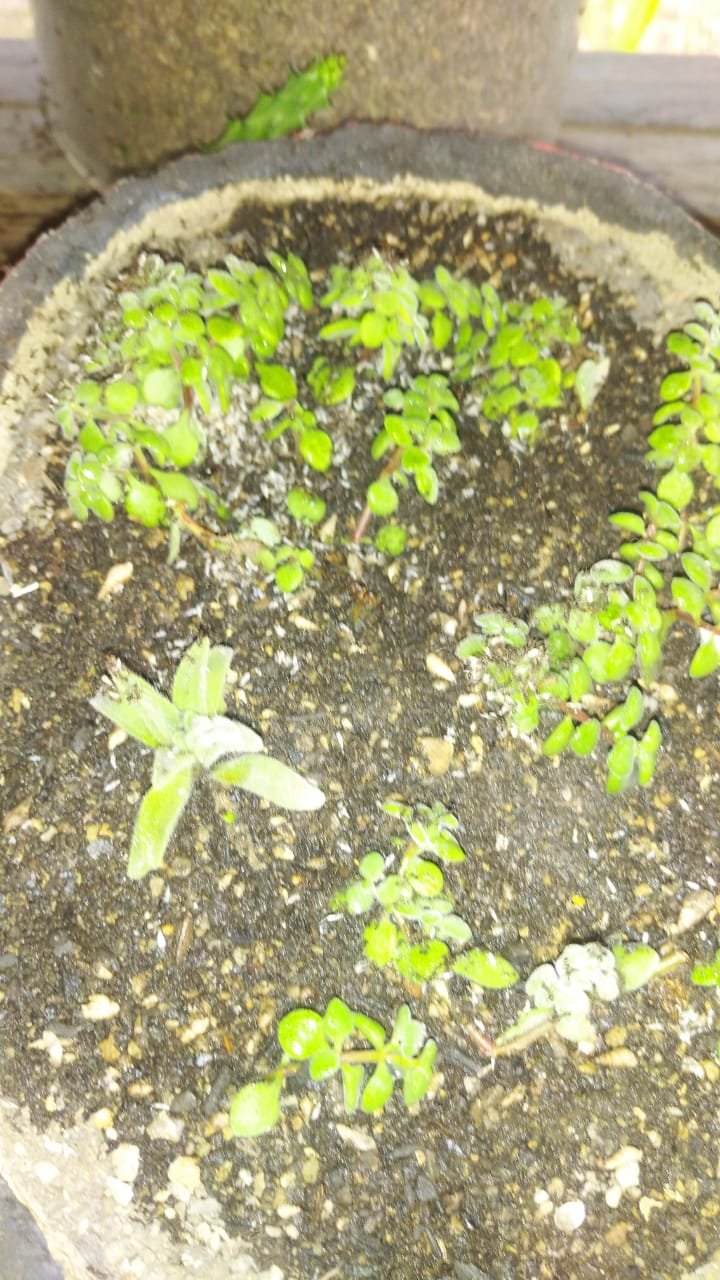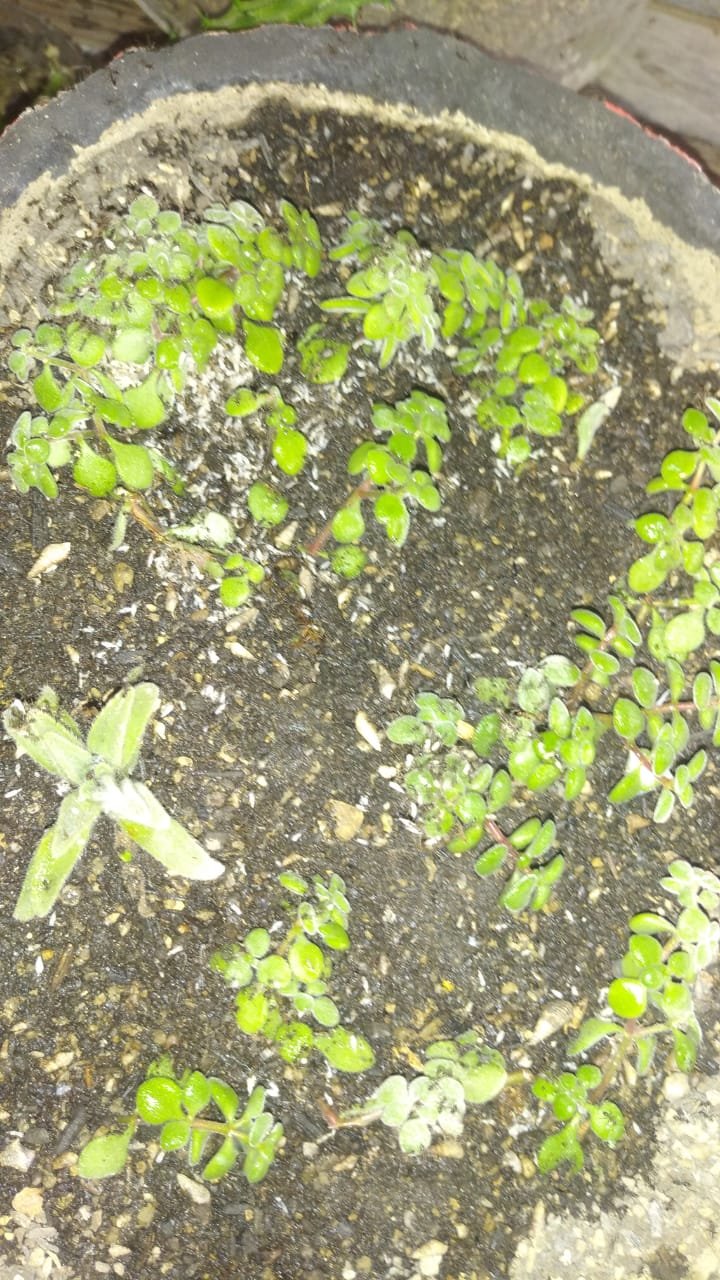 ---
Por otra tuve que también que cambiarle esa tierra que tenia y colocarle una tierra preparada nueva para ella y así volver a transplantar mis plantitas nuevamente en su matero de cemento y así de alli esperar un buen resultado en ellas que vayan creciendo en su proceso de crecimiento.
---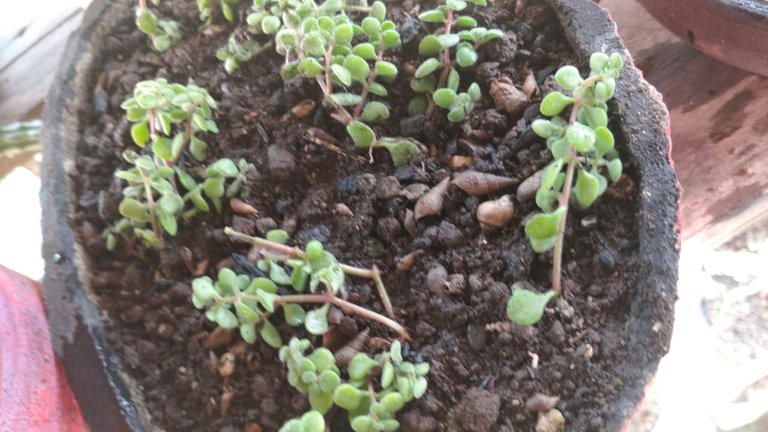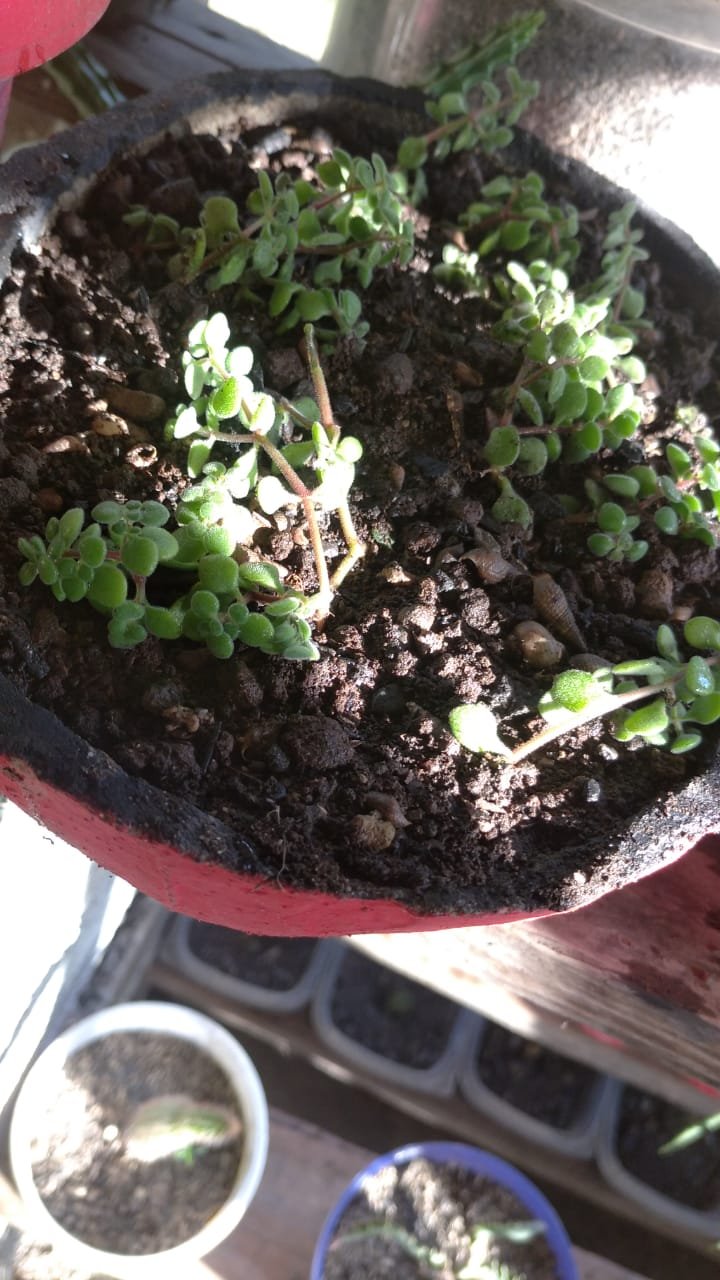 ---
Con respeto al riego le aplicó agua casi diario pero con mucha cautela ya que ella no requiere de mucha agua ni tampoco que esté en sequía si moderada, ya que he visto que absorbe mucho y necesario para crecimiento y para evitar que no se me seque y marchite y se trato que no esté ni tan húmeda ni tan ceca en su matero.
DESCRIPCIÓN: CRASULA PERENNE RASTRERA DE BAJO TAMAÑO QUE ESTÁ CONFORMADA POR UNA MATA CON PEQUEÑOS TALLOS CARNOSOS Y HOJAS PLANAS REDONDAS DE COLOR VERDE CLARO BRILLANTE. ADEMÁS LAS HOJAS TIENEN DIMINUTOS PELILLOS BLANCOS EN SU SUPERFICIE. SUELEN ESTAR AGRUPADAS EN GRANDES NÚMEROS FORMANDO UNA AMPLIA CAPA COMPACTA EN EL SUELO, SEMEJANTE A UNA ALFOMBRA.
Muchas gracias, agradecido cada día con todos en hive, que es una gran comunidad y que cada día podamos aprender y mejorar nuestros post, hasta una nueva publicación gracias.
---
---