My little growing cactus. Eng/Esp

Hello everyone at hive, wishing the best for each one at all times.
---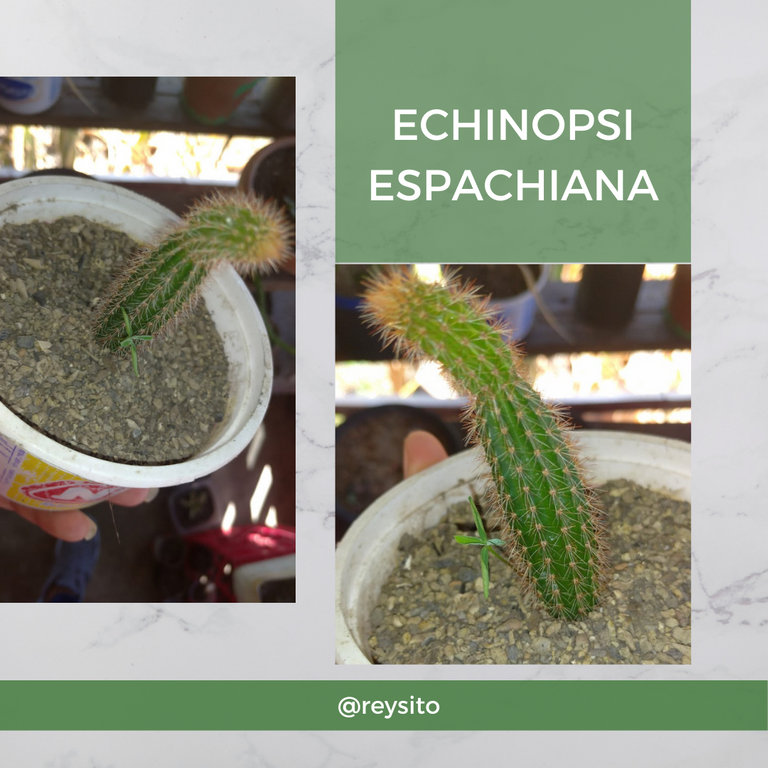 ---
For the beginning of this post, I will be focused on this cactus that has the name and of this family Echinopsi espachiana, it has been in my garden for days now, this is a new son that little by little has been growing in his pot and grabbing his shape and its specific color.
They are relatively fast growing plants that are often used in cacti and succulent gardens and in rockeries. Young specimens can be grown in pots but can then grow too large and need to be transplanted into the ground. They are also very suitable as rootstocks for other cactus species.
This cactus, already in the form of a son, I took it from the mother plant, or transplanted it from there to another place where it could already be alone, so that it can have its growth process with total normality.
When the cactus is already in its new plastic pot, given that I no longer have ideal pots for them, but the important thing is to keep it with its well-prepared and drained soil.
Another thing that is currently exhausting is a small shade space, so I have to expose it to sunlight to help it color.
Its very peculiar and amazing shape is its sharp and lethal shape that catches my attention, since when it comes to moving or transplanting or transplanting to another place, be careful with its thorns, since they are lethal and can cause anything that approach him.
---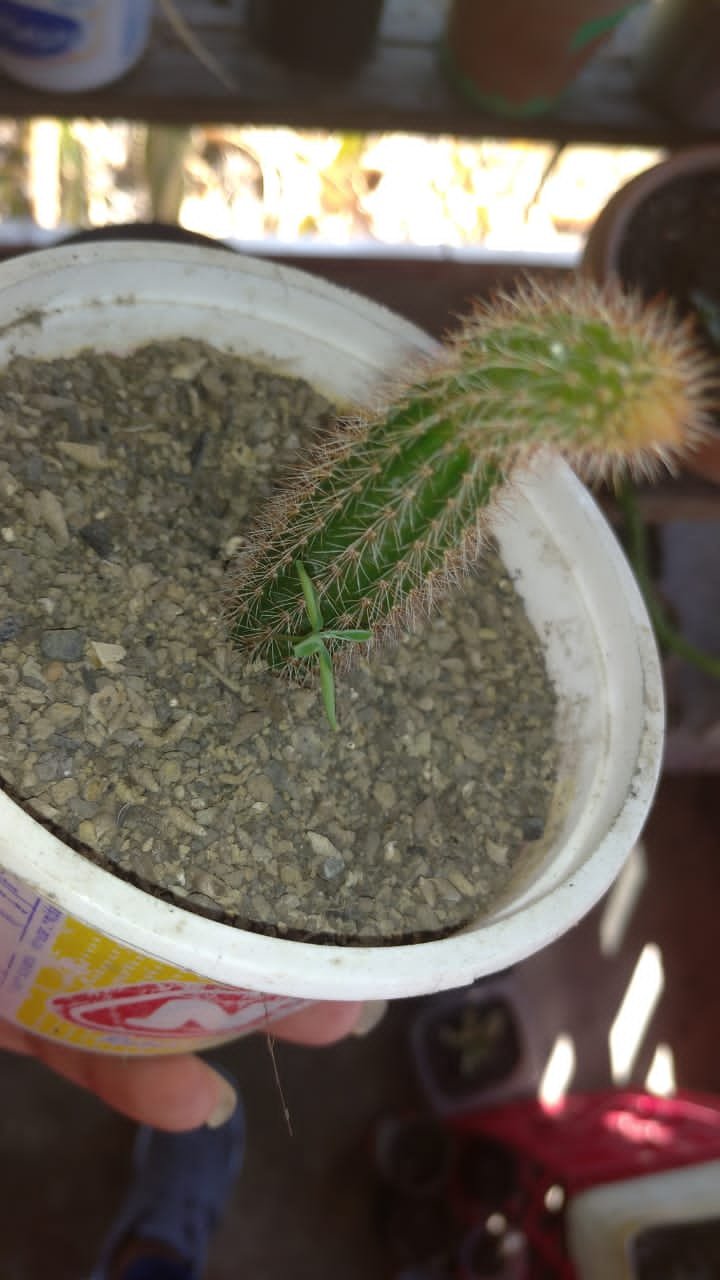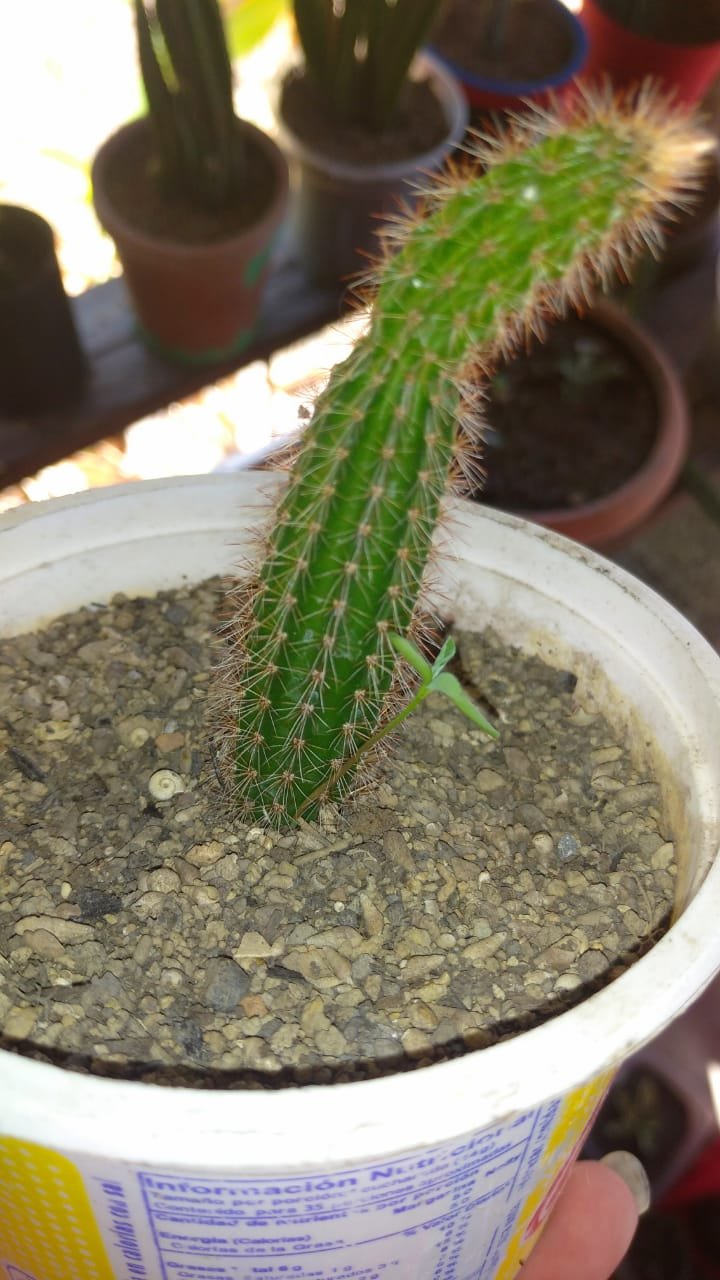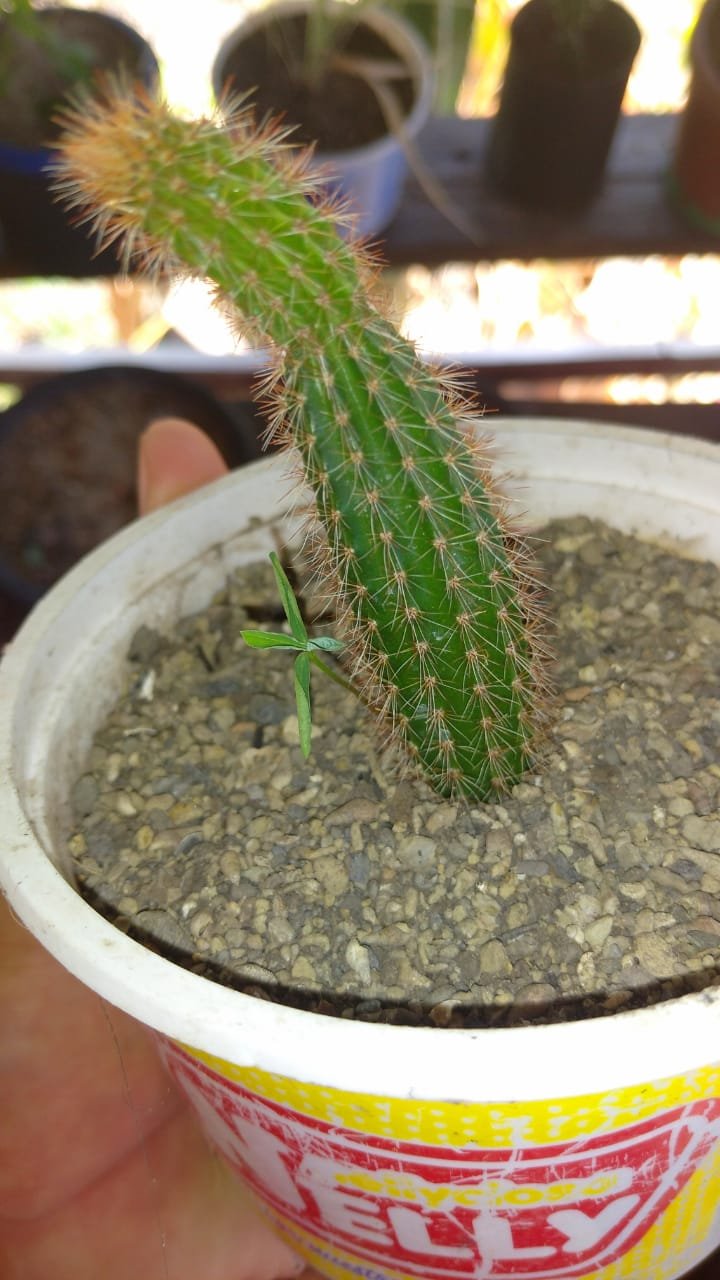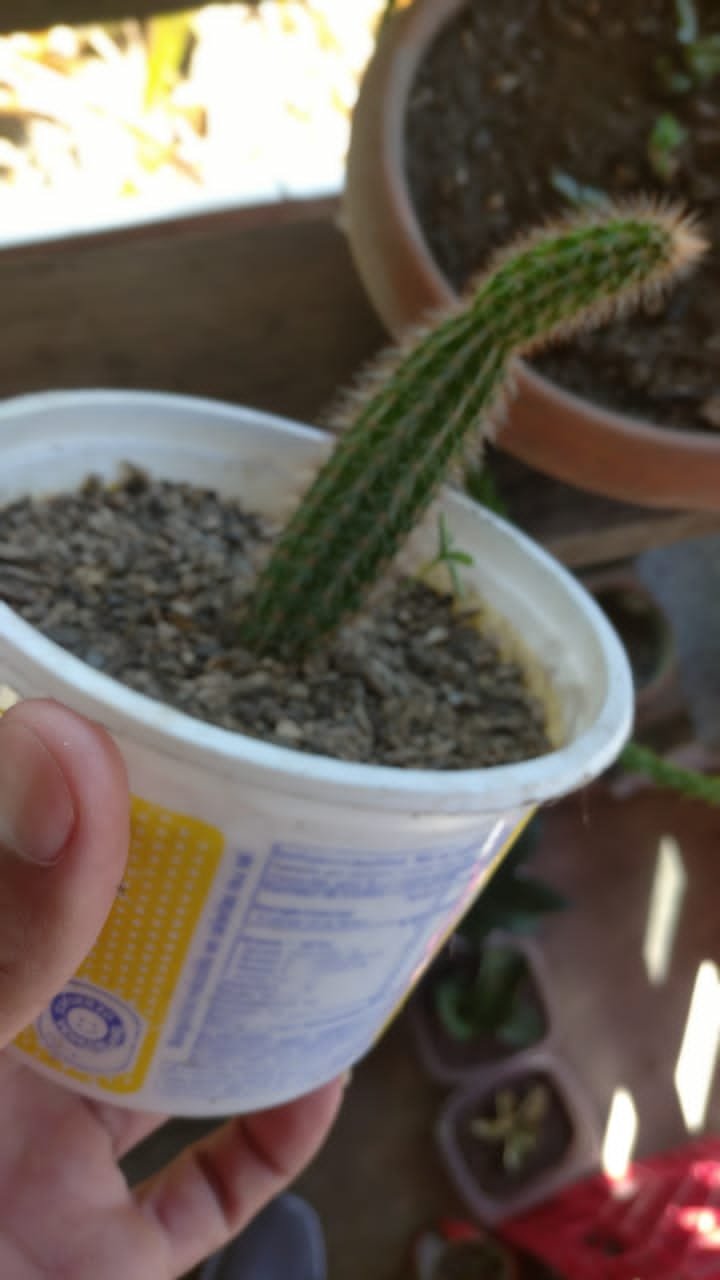 ---
On the other hand, the irrigation that I give it is a bit abundant since it has good drainage, so it avoids being damaged, and that its roots rot, so every time I see it in the middle of the drought, water is applied to it because although They are sunny, you have to have it in low humidity.
Without realizing it, on one occasion a tiny black worm was eating it in an outdoor cactus area where I didn't know how to fight it so it wouldn't continue damaging it, so what I thought of using, a chewable chimo to use for happen. Time and just chewing and spitting, well, finally I grab a piece of Chinese and mix it with water to apply it after separating the worm to prevent other worms from being made again.
For this reason, it should be noted that these cacti are carefully cared for because we trust that they are resistant to water and sun, even dust, but we must not fail to take a look at them because there are some factors that are against them, how the dryness, the worms, and some pests that are around in my case because they are in a more exposed place behind my house.
---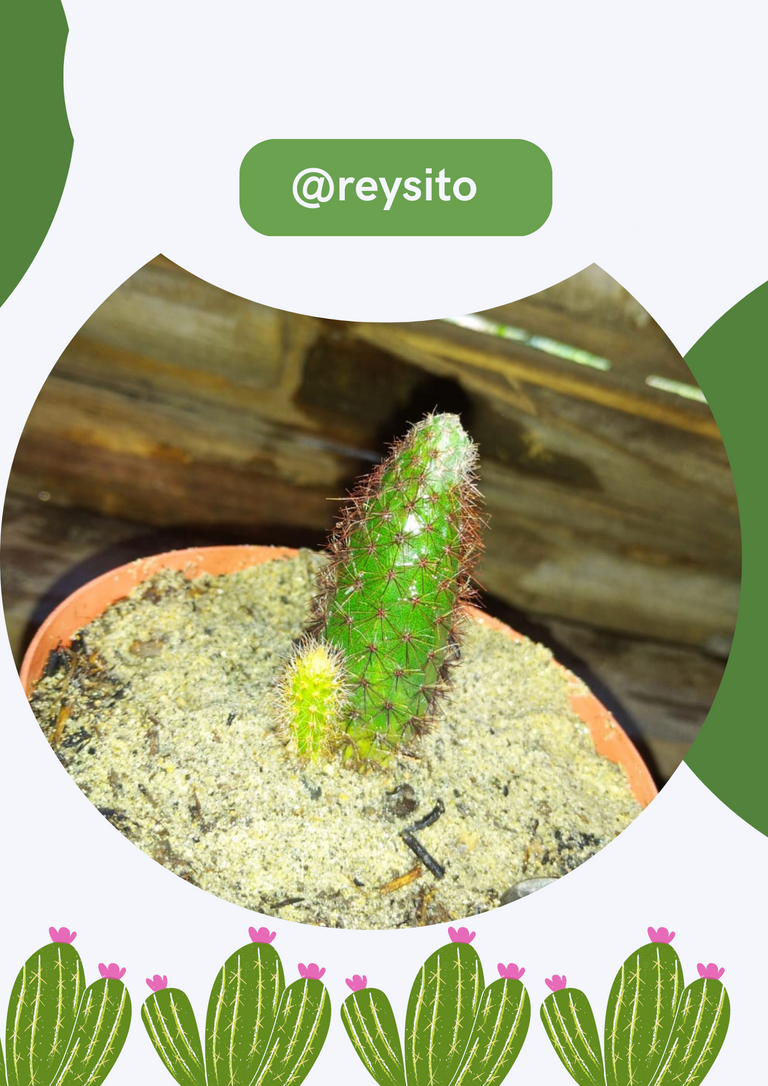 ---
Thank you all, hoping for good support, good comments, until a next post, thank you very much.
Español
Mi pequeño cactu en crecimiento.
Hola a todos en hive ,deseando lo mejor para cada uno en todo momento.
---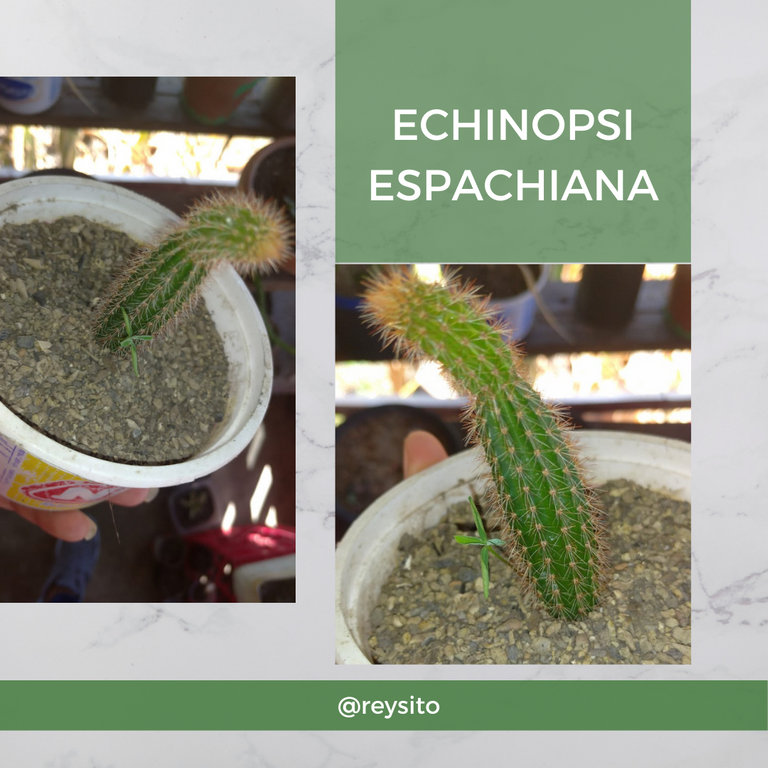 ---
Para el comienzo de este post , estaré enfocado en este cactu que tiene por nombre y de esta familia Echinopsi espachiana , ya ha estado desde hace día en mi jardin este es un hijo nuevo que poco a poco ha ido creciendo en su matero y agarrando su forma y su color específico.
Son plantas de crecimiento relativamente rápido que se suelen utilizar en jardines de cactus y suculentas y en rocallas. Los ejemplares jóvenes pueden cultivarse en macetas pero después pueden crecer demasiado y deberán ser trasplantados a tierra. Son también muy apropiados como portainjertos para otras especies de cactus.
Este cactu ya en forma de hijo , lo saqué de la planta madre oh transplaste de allí a otro lugar donde ya podia estar sola a parte, para que ella pueda tener su proceso de crecimiento con total normalidad.
Cuando ya esté cactu estando en su matero nuevo de plástico ya dado a qué ya no tengo materos ideal para ellos, pero bueno lo importante es mantenerlo ya con su tierra bien preparada y drenada.
Otra cosa también que es de agotar está actualmente es espacio pequeño de sombra por lo que tengo que exponerla a la luz solar para que le ayude en su coloración.
Su forma muy peculiar y asombrosa es su forma filoso y letal que me llama la atención , ya que a la hora de trasladar oh transplantar oh otro lugar ya que hay tener cuidado con sus espinas , ya que son letal y pueden causar a cualquier cosa que se le acerque.
---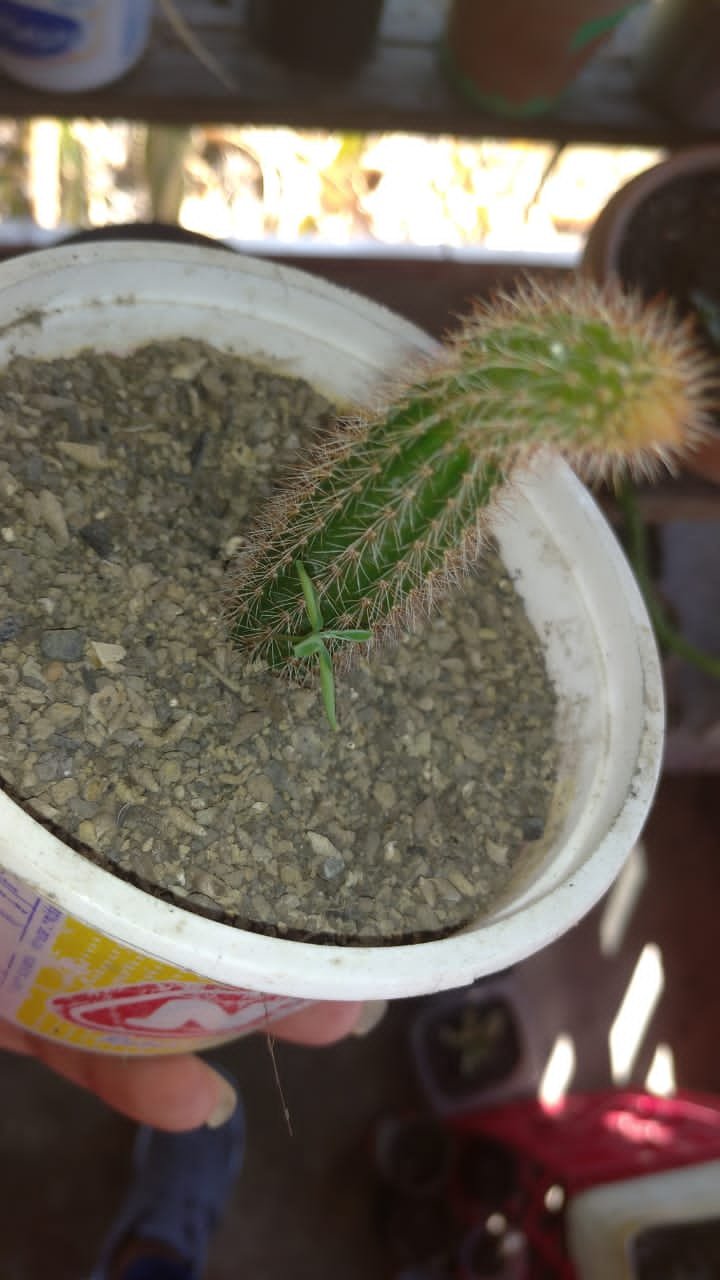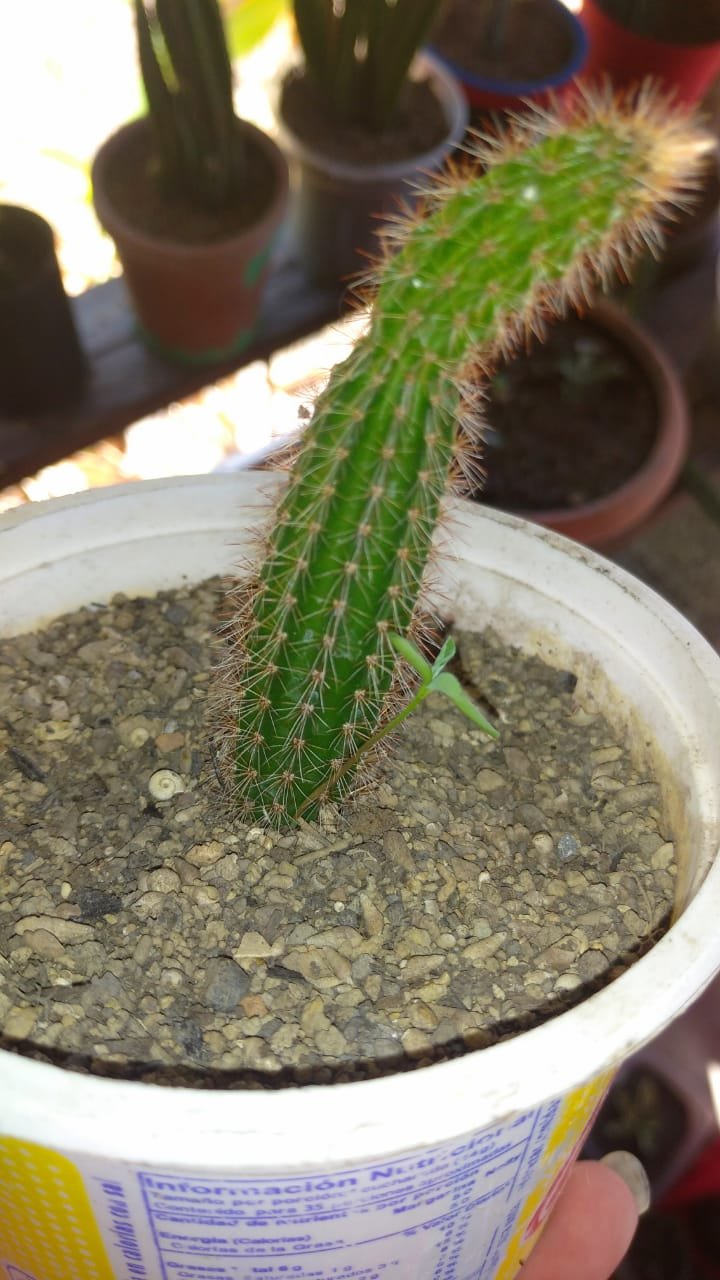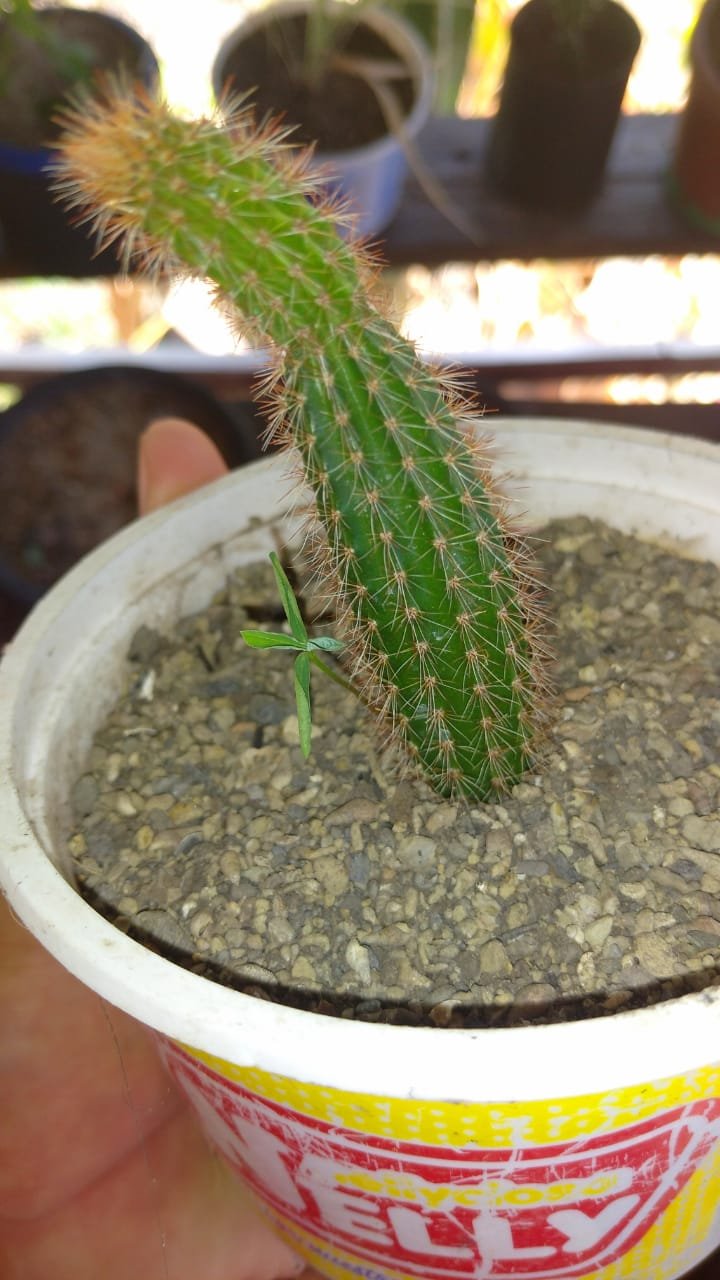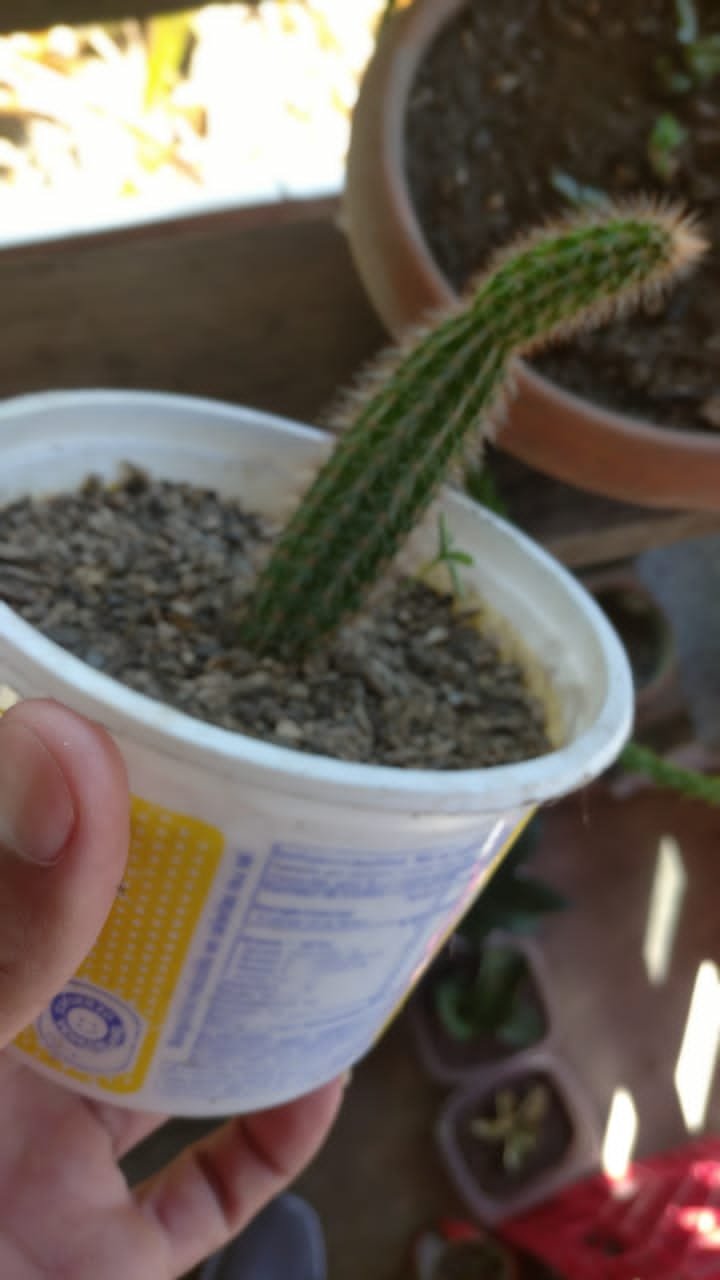 ---
Por otra partes en el riego que le doy es un poco abundante ya que tiene un buen drenaje así evita ser dañada , y que se le pudra las raíces por eso a cada momento también que la veo en plena sequía allí se le aplica agua porque aunque son de sol, hay que tenerla en humedad poca.
Sin darme cuenta en una ocasión un gusano pequeño de color negro bien diminuto lo estaba comiendo en zona exterior de cactus donde no sabía cómo combatirlo para que no la siguiera dañando , por tanto lo que se me ocurrió usar, un chimo masticable que lo usar para pasar. El tiempo y de solo masticar y escupir , bueno en fin agarro un pedazo de chino y lo junte con agua para aplicarlo después de separar el el gusano para así evitar que vuelvan otros gusano a hacerse.
Por eso hay que destacar que un cuidado minucioso a estos cactus porque nos confiamos que son resistentes al agua y sol hasta el mismo polvo , pero no hay que dejar de echarle un vistazo por eso por hay algunos factores que estén en contra de ellos , cómo la recequedad , los gusanos , y algunas plagas que estén alrededor en mi caso por están en un lugar más expuesto detras de mi casa.
---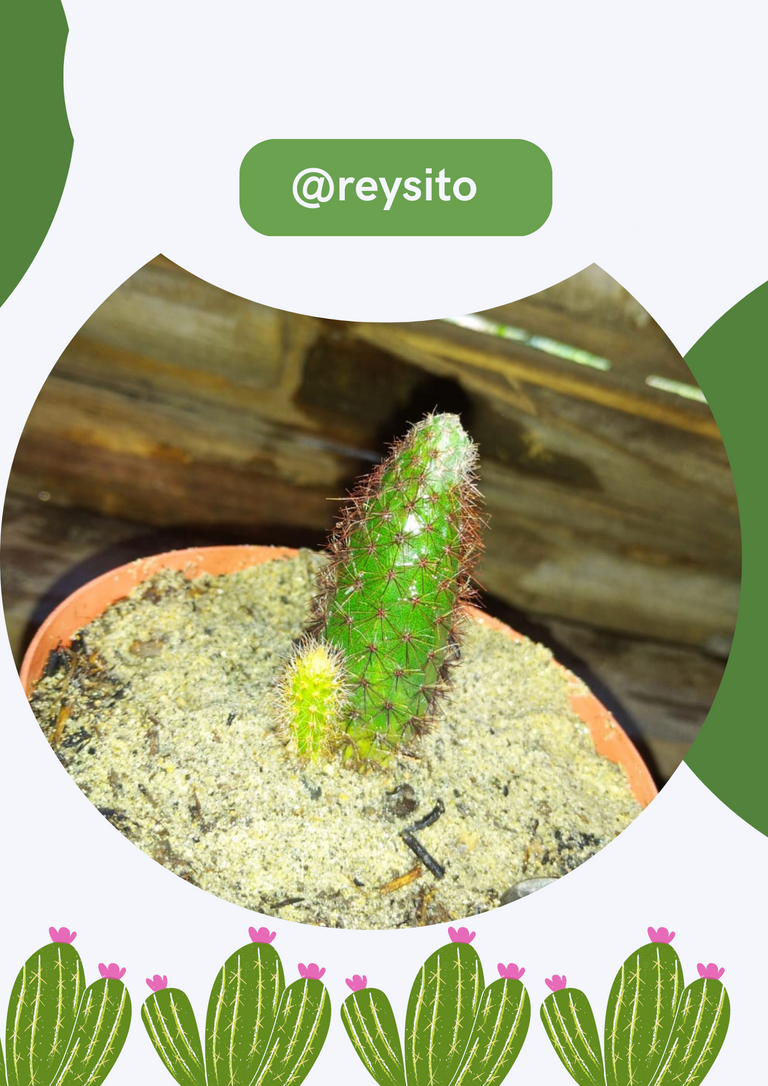 ---
Gracias a todos,esperando buen apoyo buenos comentarios hasta un próximo post , muchas gracias.
---
---