Transplanting Of My Tomato Plants On The Coconut Fibre..
Hello Hivers!!
Welcome to my blog.
So, today I did a transplant of my tomato seedling from my nursery tray. There have been in the nursery for almost 4 weeks although I made them stay that long.
Personally I do like keeping them in the nursery for like 3 weeks before transplanting them out the field.
But this time, because of my schedule the transplanting was delayed but still withing the time frame it can be allowed for.
Allowing them stay too long in the nursery can cause some disadvantages, one of which is that at that period it might be difficult to get the roots off the tray as the roots might have formed a good network withing the tray which can get damaged at the point of removing them from the nursery tray and transplanting them.
I've always enjoyed planting my tomatoes in a soilless media which have grate advantages to the tomatoes. One been that, with the method, I can conserve space and plant more tomatoes stands unlike the conventional method, two I use less of water to irrigate because the coconut fibre water holding capacity is higher than that of the normal soil.
I also incorporated the black soldier fly larvae frass(residue) as source of nutrient for the plants with is very rich in the necessary nutrient element needed by the plant.
I mixed in the ratio of 3:1 which is 3% of the coconut fibre and 1% of bsf fras to transplant the tomatoes.
Immediately after I transplanted the tomatoes I had to water did because there was no rains the tomatoes don't go dry without moisture..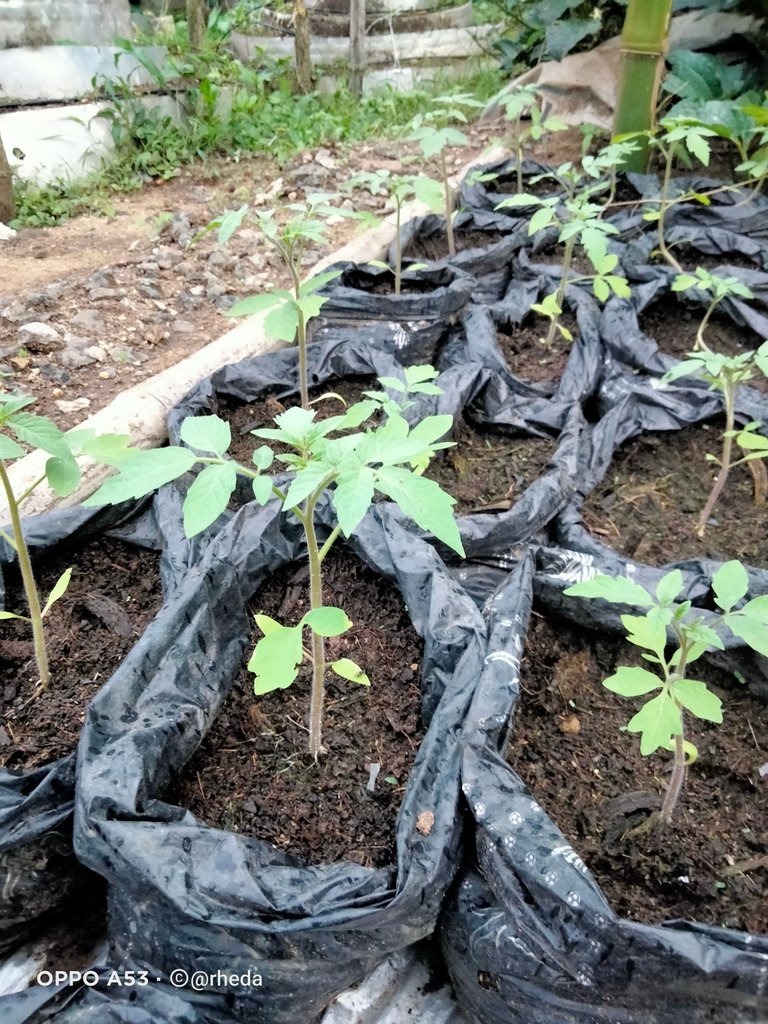 !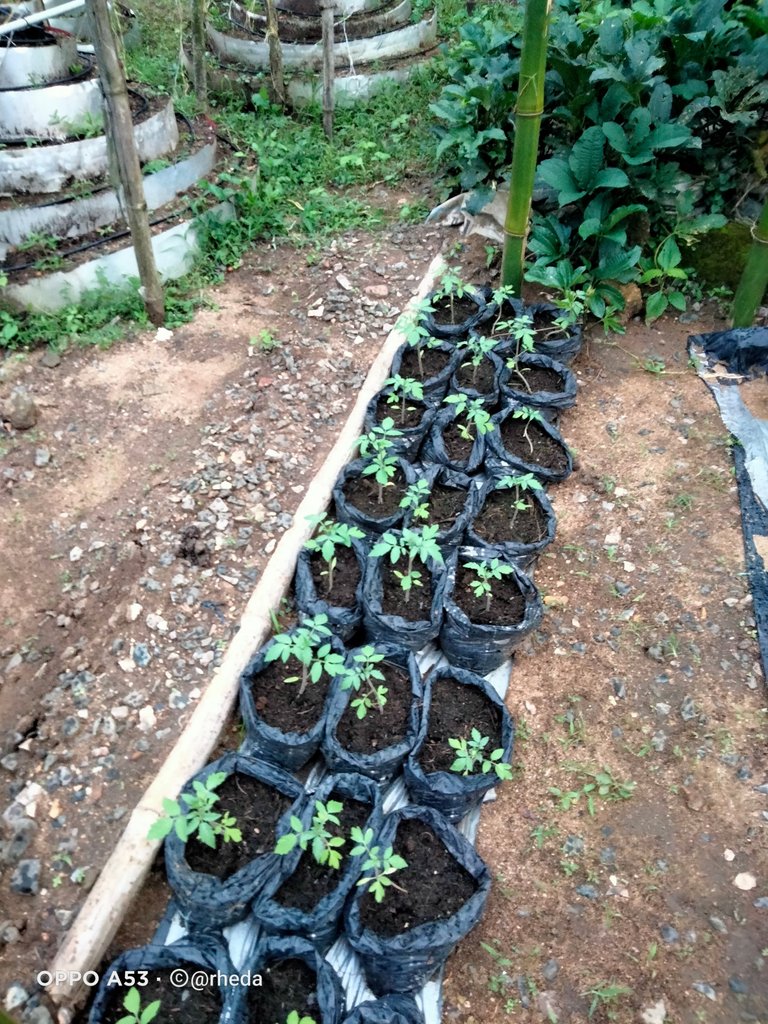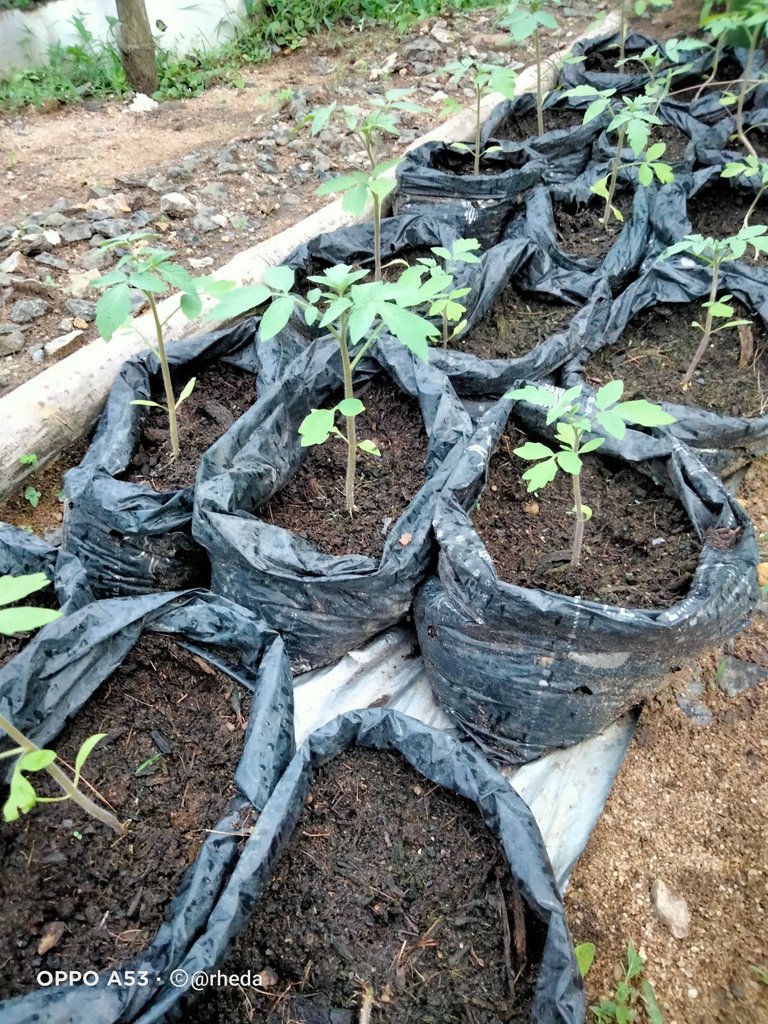 (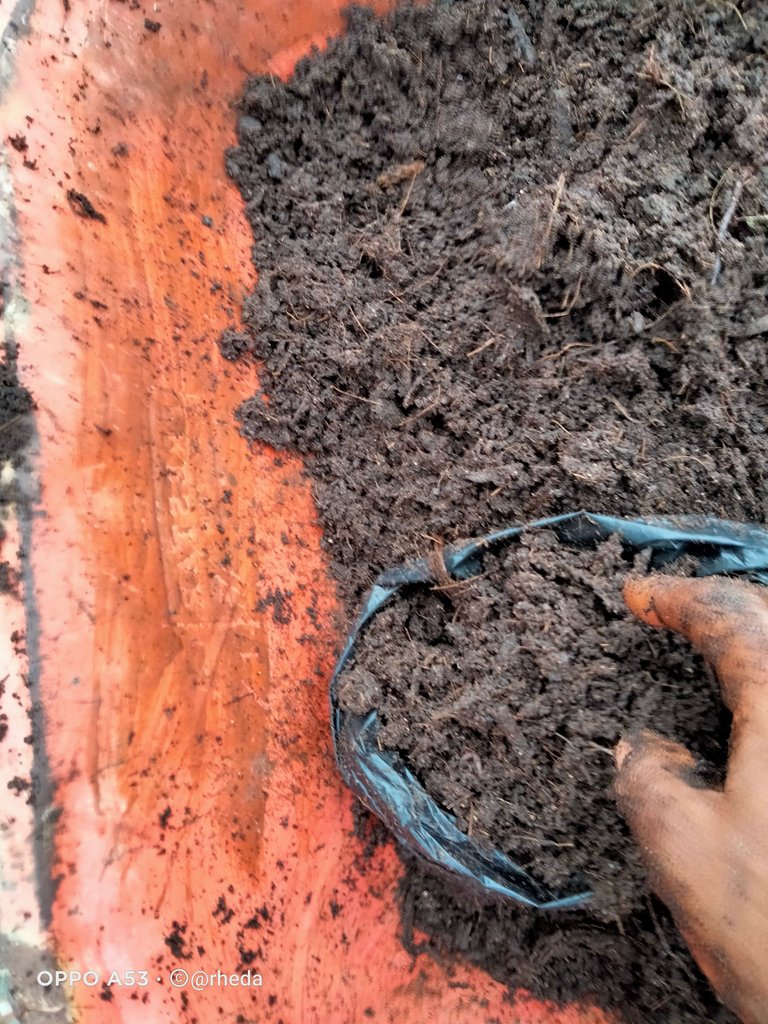 )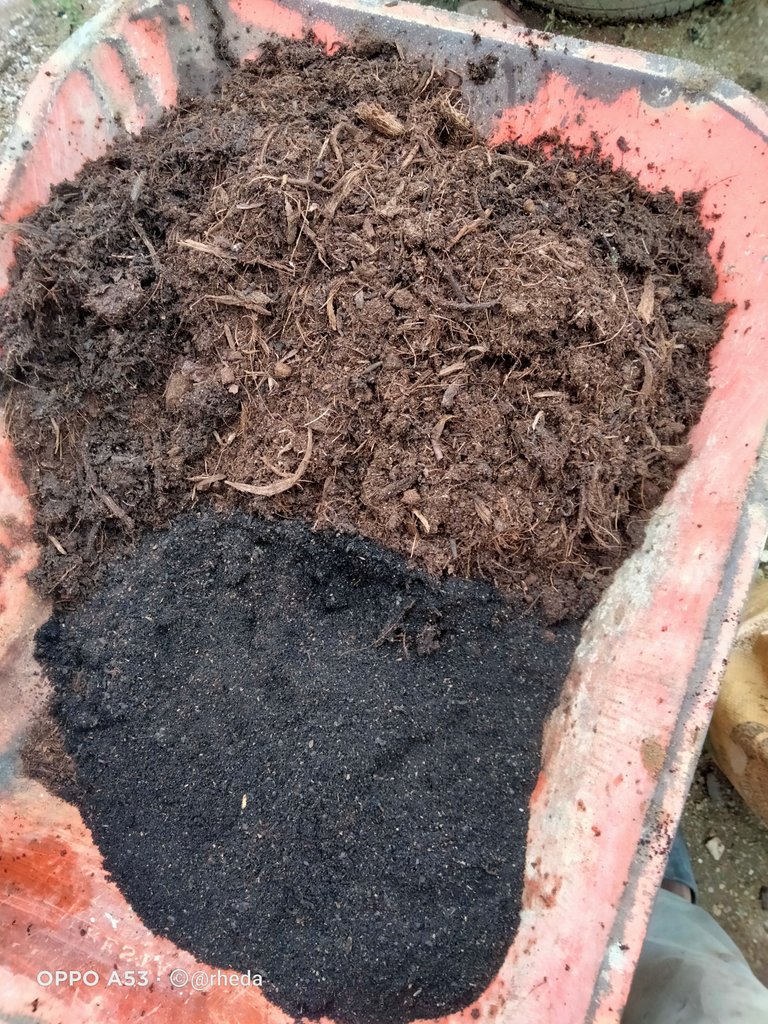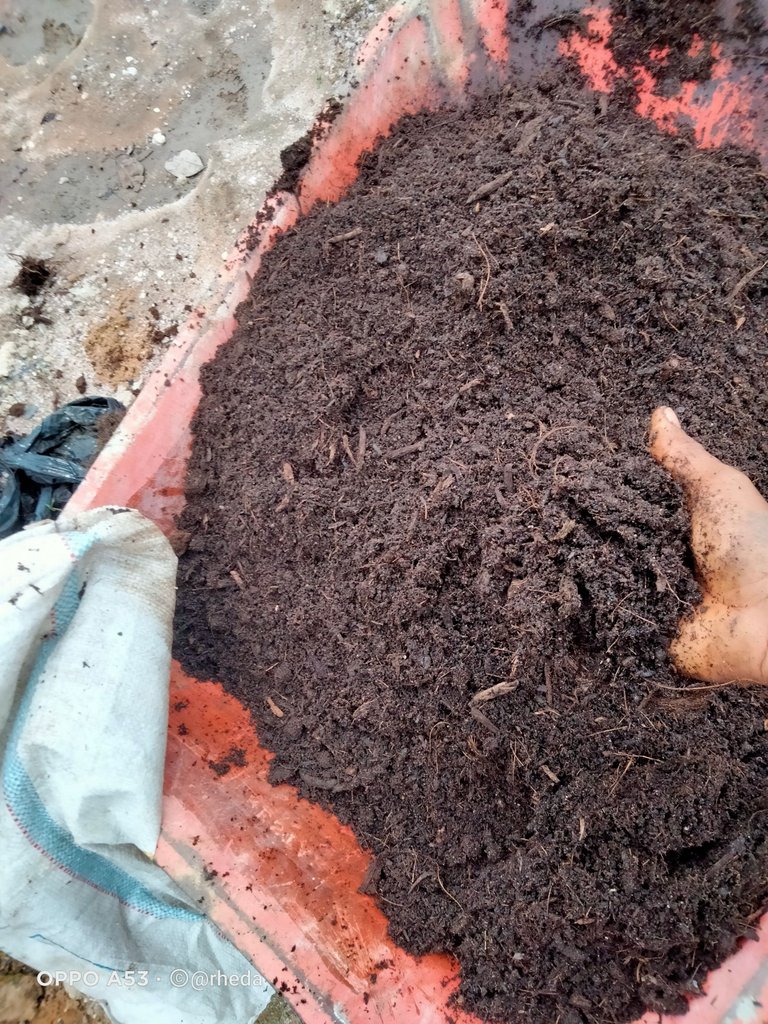 )
Original Content Posted By Me @rheda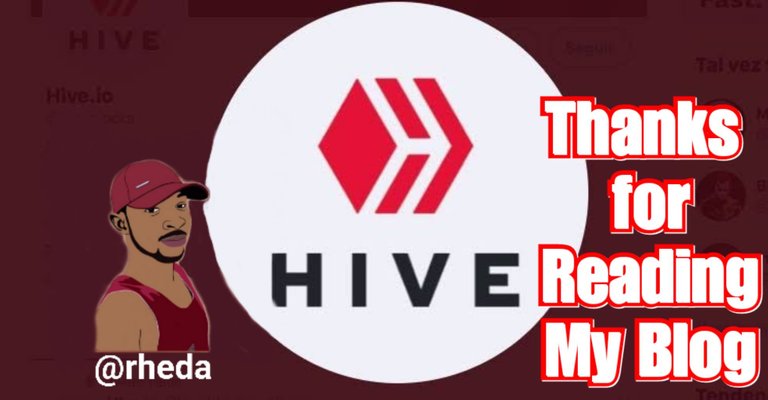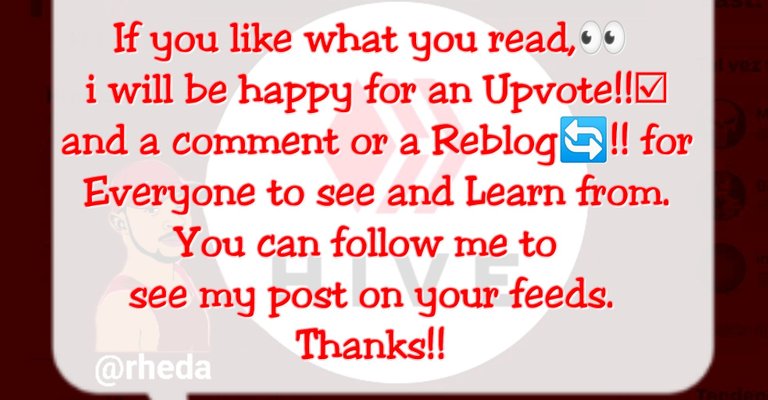 Follow me on:
Facebook
(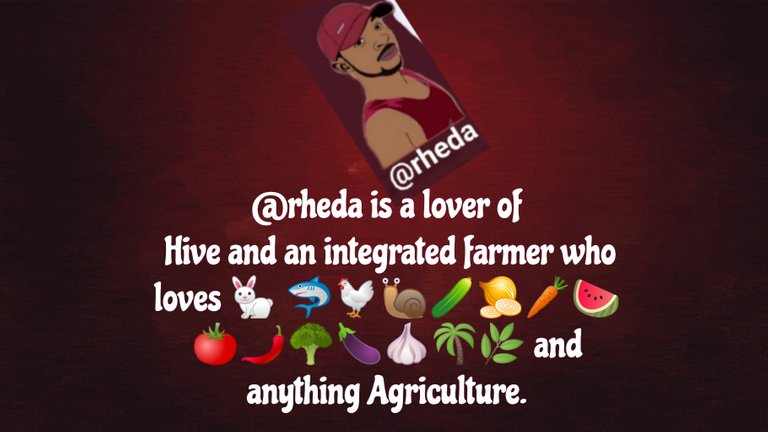 ---
---