About My Favorite Teacher || Mr Kelvin || My inspiration
It is another great weekly write-up from the hive student hub and I'm glad to be partaking in this week's write-up.
It is indeed a great contest as we get to interact and read about users' favorite teachers and the inspiration they had in their today's life.
Teachers, without them, the world wouldn't have been the way it is now, they thought the doctors that are in the hospital now, they thought the engineers that are in the field now. All professional jobs in the world have to do with the work of teachers teaching students to become better people in the future.
It's too sad how little respect they get in society, especially in Africa. Teachers are known to have no value.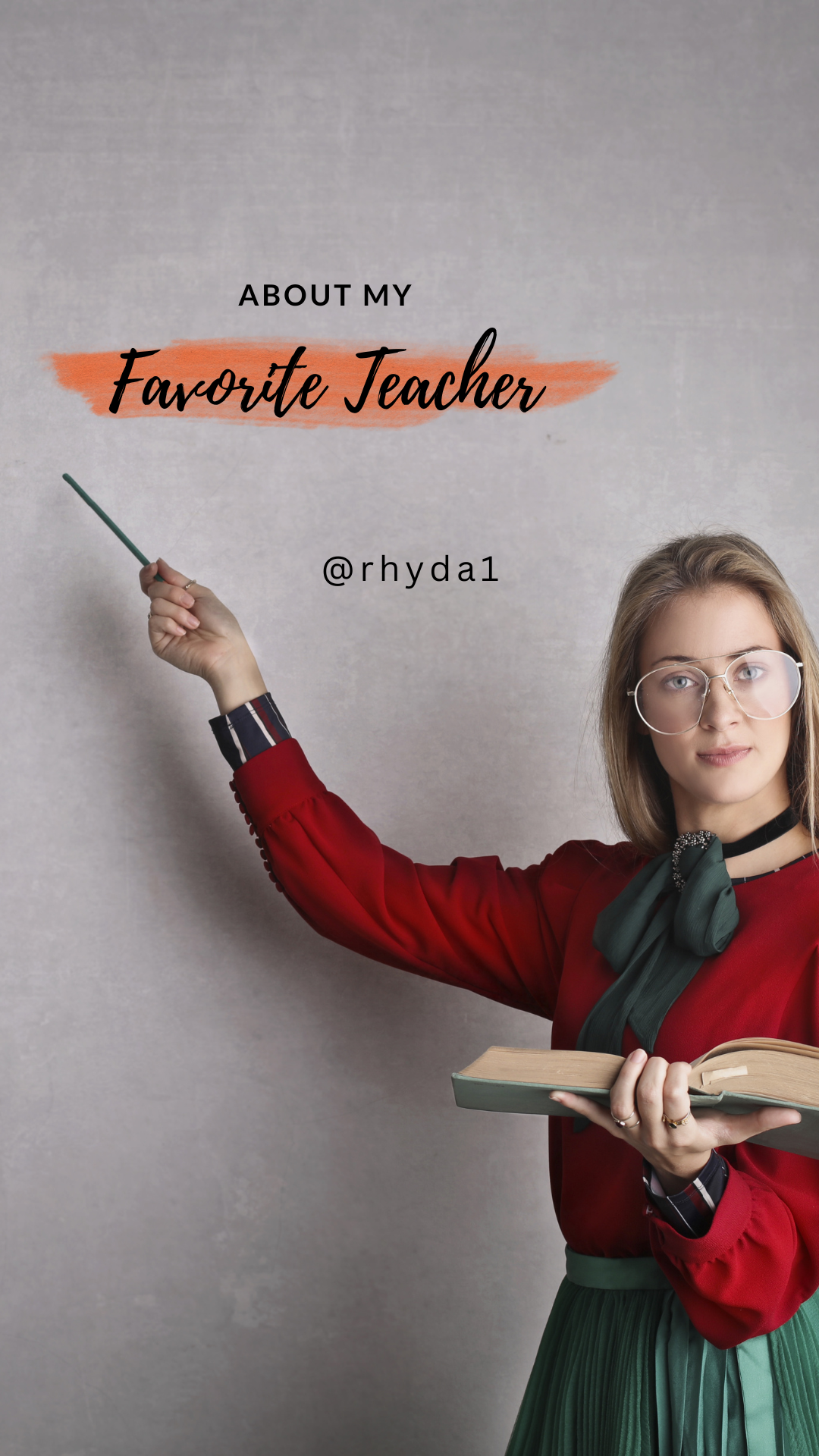 Designed using Canva
---
This is about my Senior High school teacher, someone who inspired me to pursue the course I am pursuing today.
After enrolling in Senior High school, I was offered an Agricultural course, I was so confused as to where to go after here, even though there was an agricultural university in Ghana but I had little interest in them. I kept exploring my options until I met Mr. Kelvin, he was introduced to us as our new ICT (information communications and Technology) teacher. He just got promoted from the junior school level to the Senior side. He knew so well about what he was doing, whenever we go into the lap, he takes us through practice sessions of the course for which we often don't get that much.
I started developing an interest and got close to him, and that was when he give me an inside idea about how the world is advancing into the technological age.
He was my mentor, and he guided me, both on and off campus whenever we vacate, Mr Kelvin owned a printing shop so whenever we vacate I go there to assist him with work. He thought me the ms office suit, and he also thought me how to repair a broken system unit.
When I got to my final year of senior high, I spoke with him and he showed me some schools in Ghana where I can go to offer computer science courses since I already have little knowledge so that I can broaden it more.
But he never told me computer science was full of mathematics… lol 😂.
But I am glad to pursue the course I have so much interest in and I can't thank him enough for opening my eyes to the world.
Thank You
---
---