Today in my garden the activity was weeding step by step in this post.
Hello community very good morning here from my wonderful country Portugal.
Today was the day to take advantage of this wonderful sun and do some of my agriculture, which essentially went through the so-called weeding in my country.
This agricultural activity consists of putting a compost in the land like a fertilizer suitable for the plants in the garden to develop and in this case in my land it is usually what is in the photos the ammonia that has to be placed carefully and watered right away so as not to burn the plants.
In the beginning when I planted them I put manure in this case of rabbits which helped a lot to fertilize the land and the cabbage has developed very fast day by day with this compost.
Another of the essential parts of weeding is to eliminate the weeds that compete with our plants for the nutrients in the soil, thus delaying their development.
Then some step-by-step photographs of my early morning weeding activity in my garden.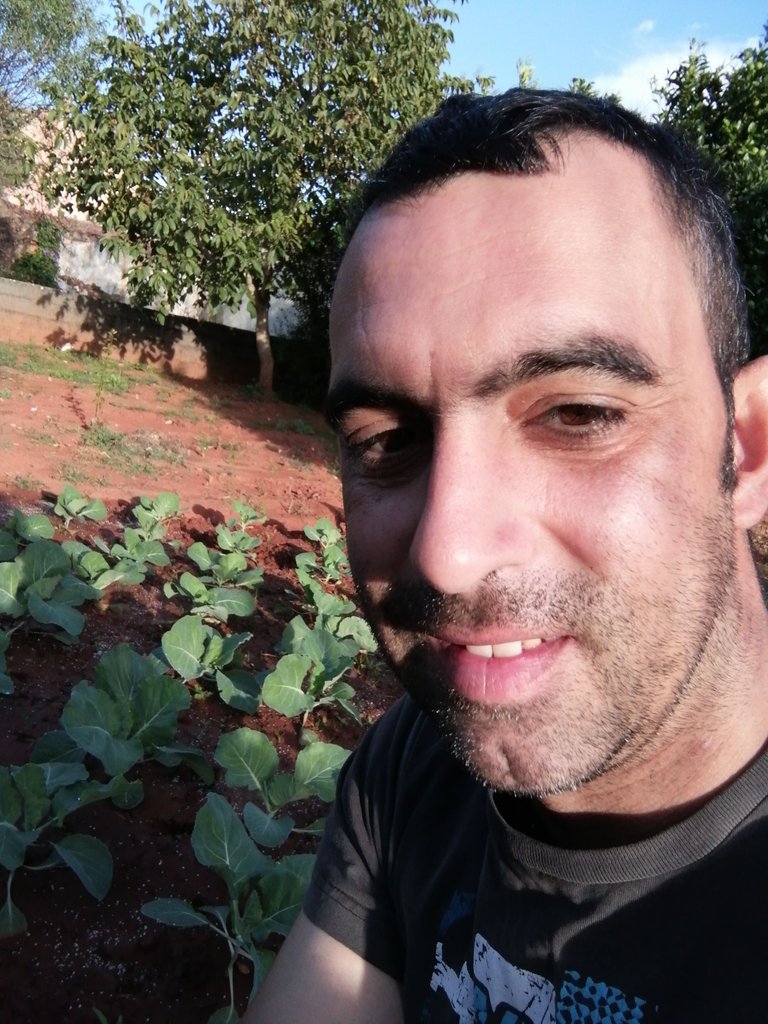 As you can see, here I have my storage room where I keep all the garden material and not just to carry out my agricultural work between pas a enchadas, many other instruments that help us take care of the land.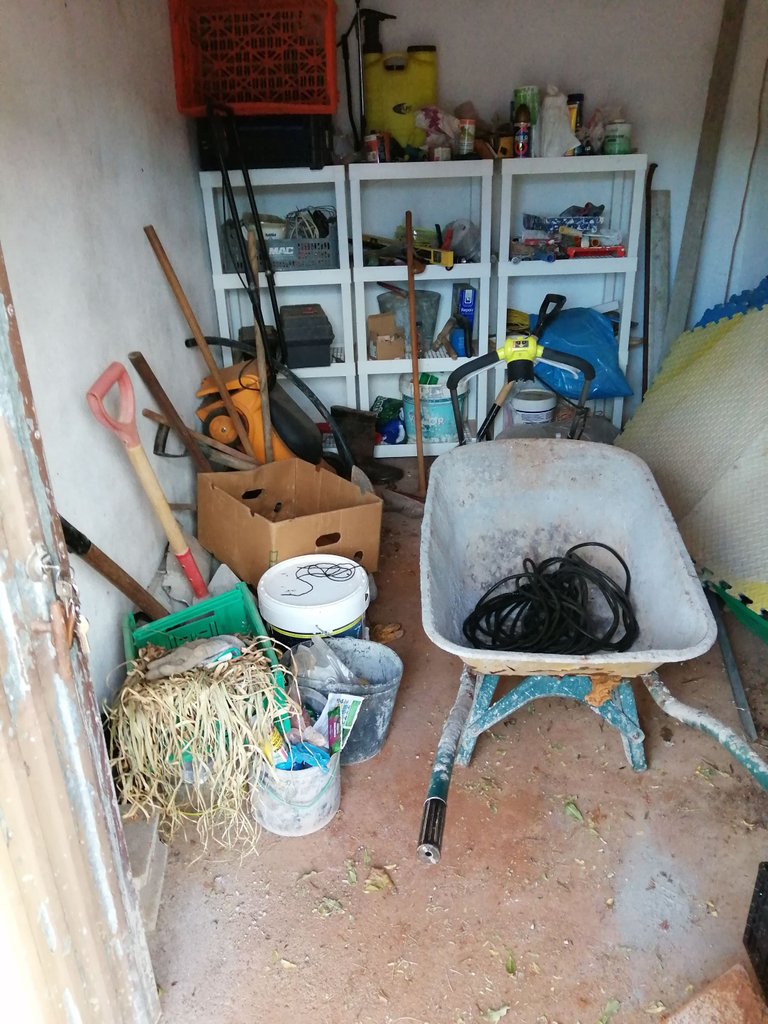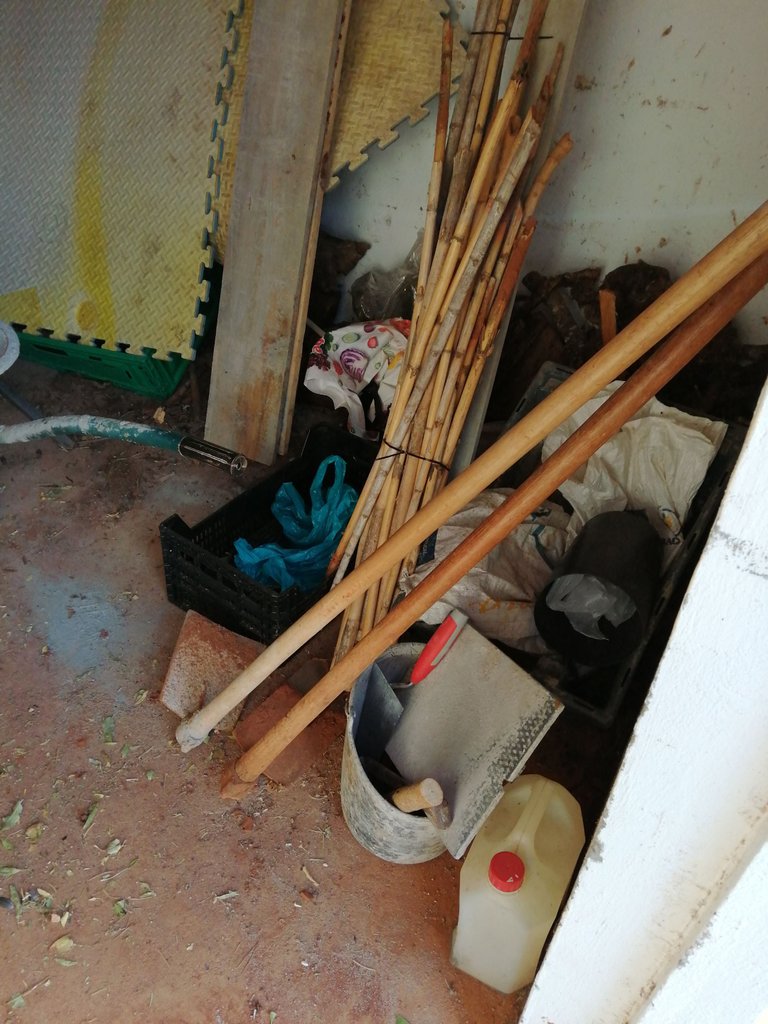 As you can see, this is my white fertilizer in small balls to be absorbed by the soil after we have, as I said, to water so as not to burn the plants.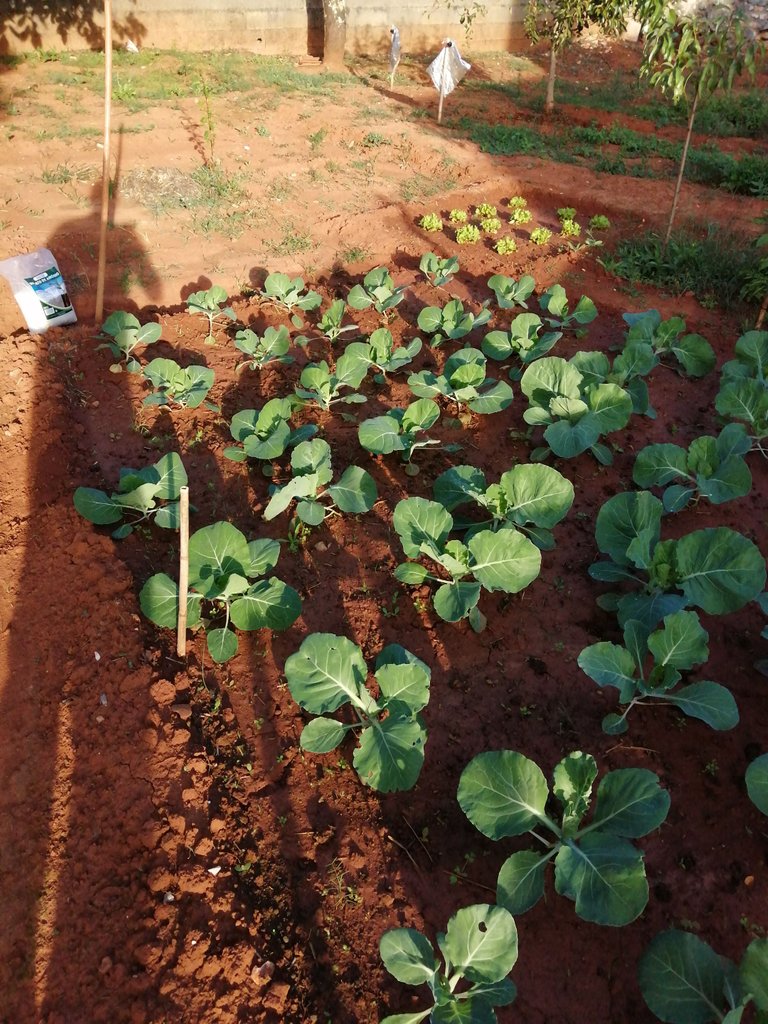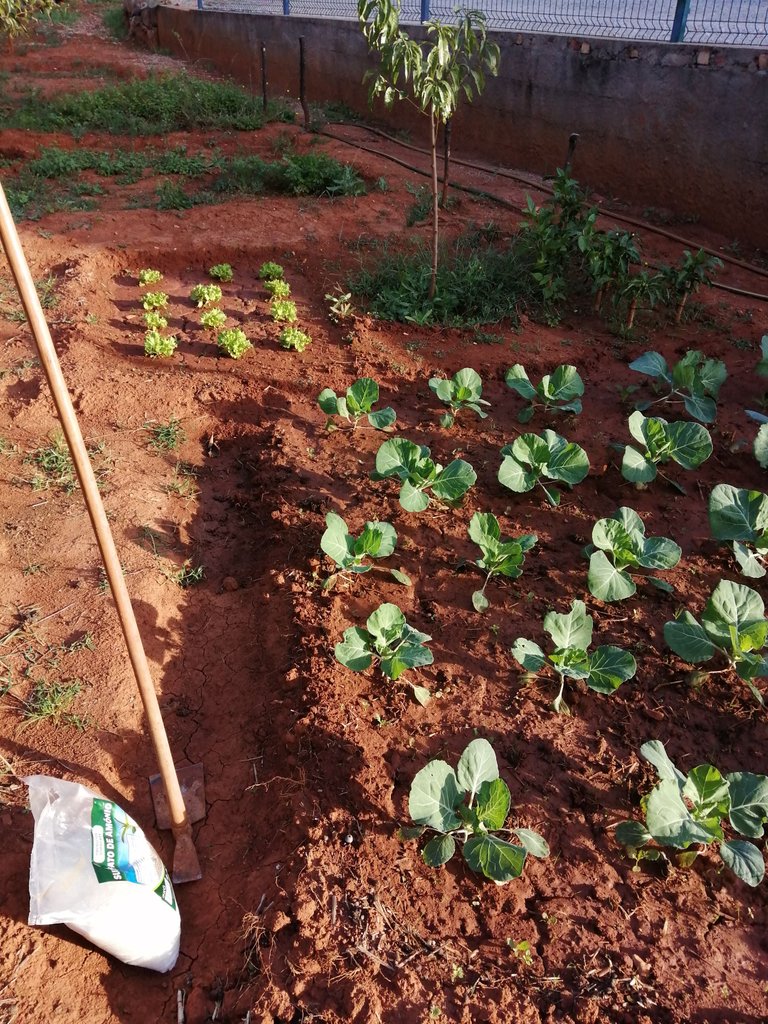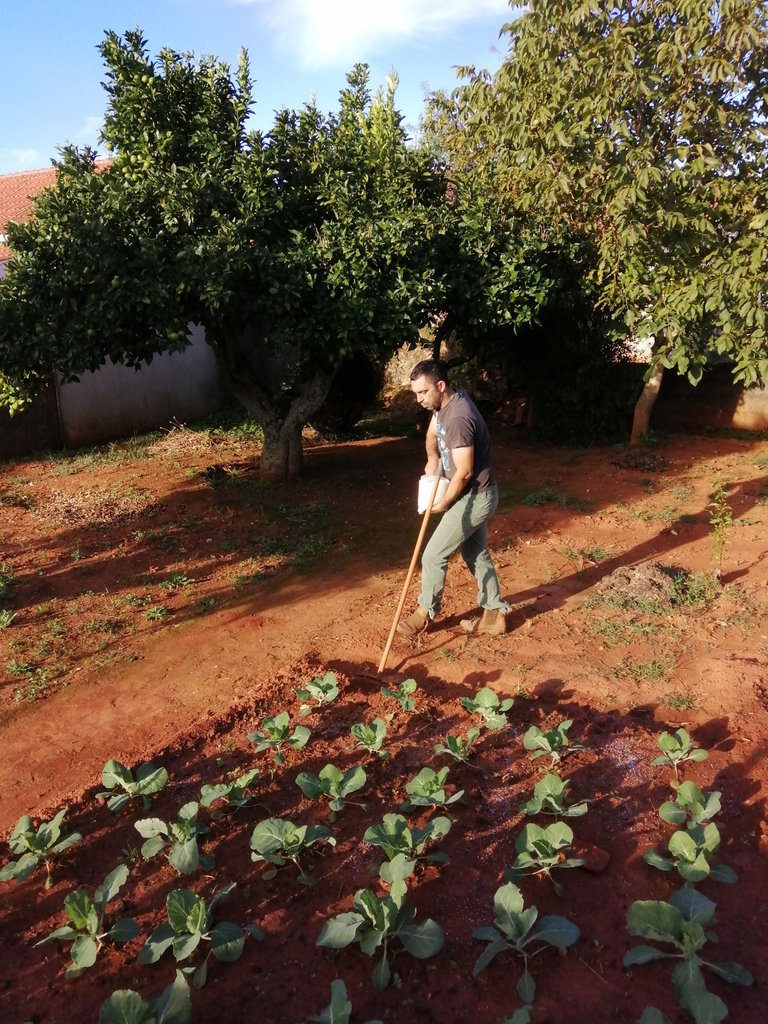 Right now I'm spreading the ammonium in the interval of the plants in this case it's cabbage not too close to the foot so as not to burn and a small amount but enough to help its evolution.
You can see in the following photos more or less the amount I use.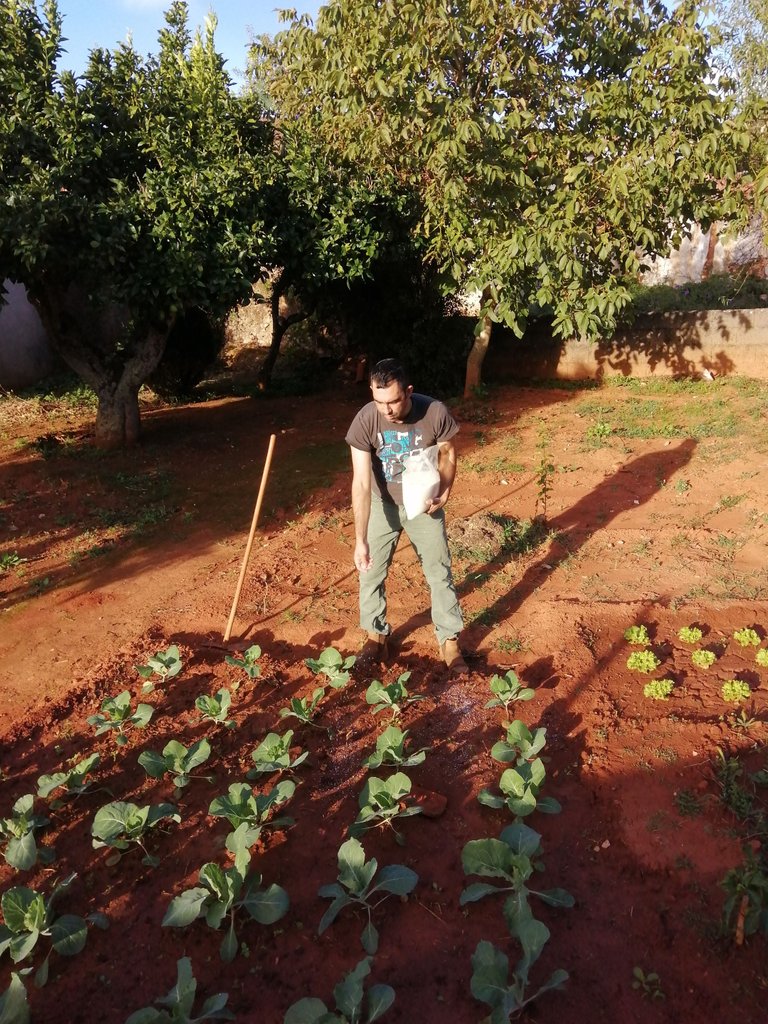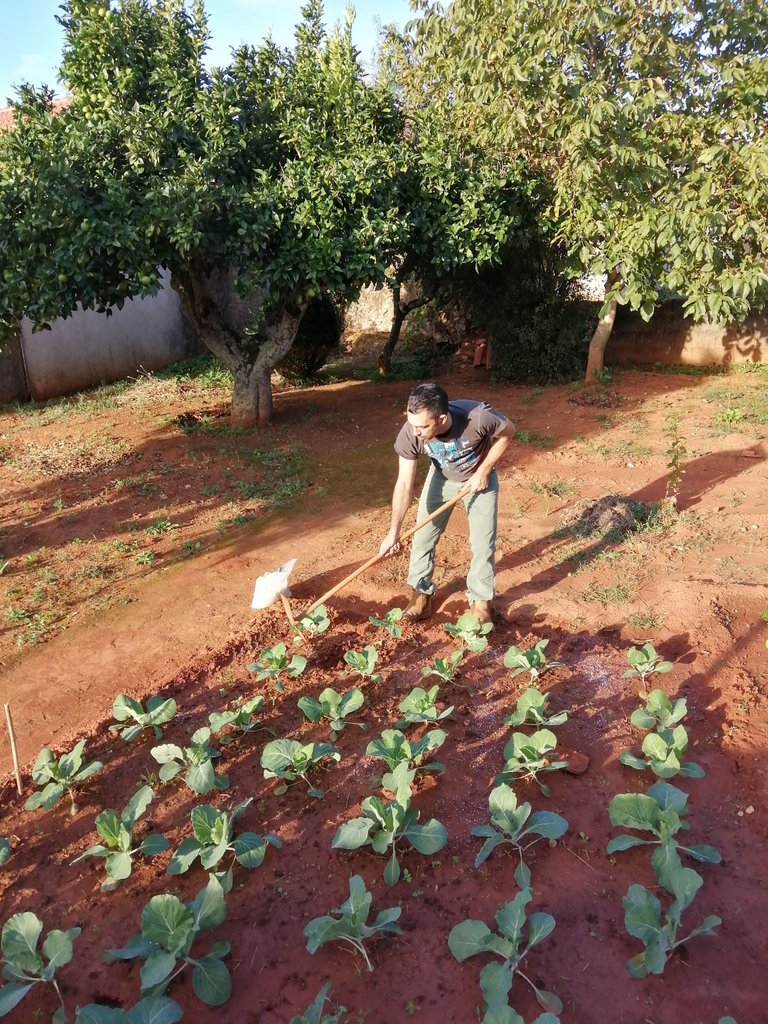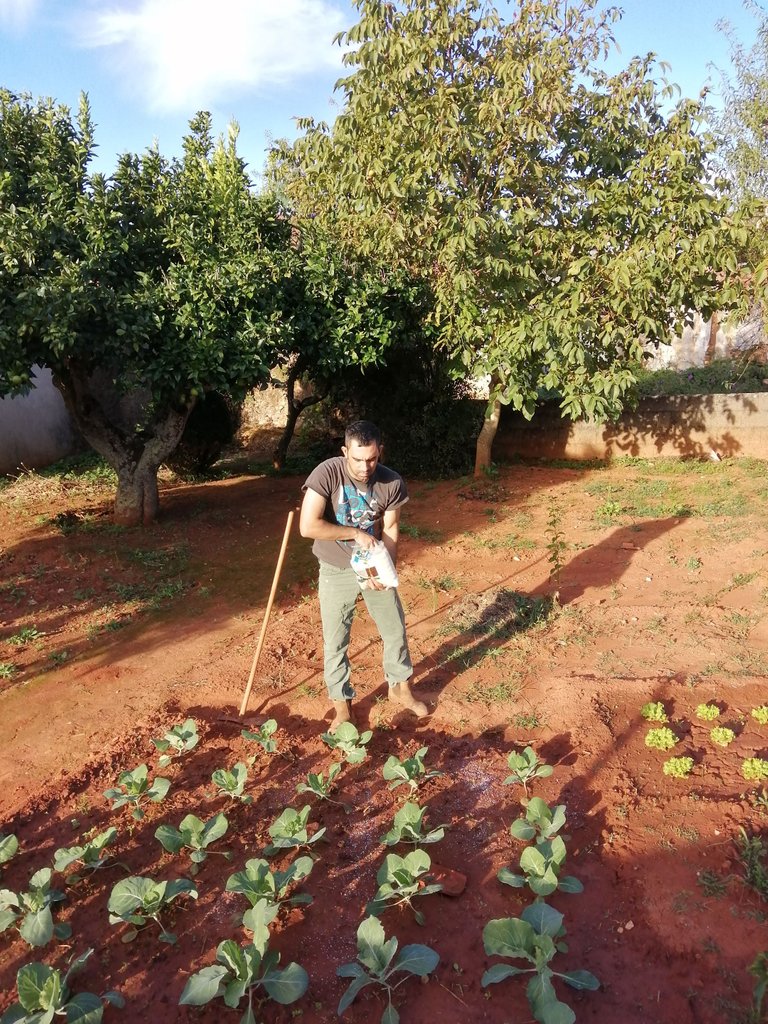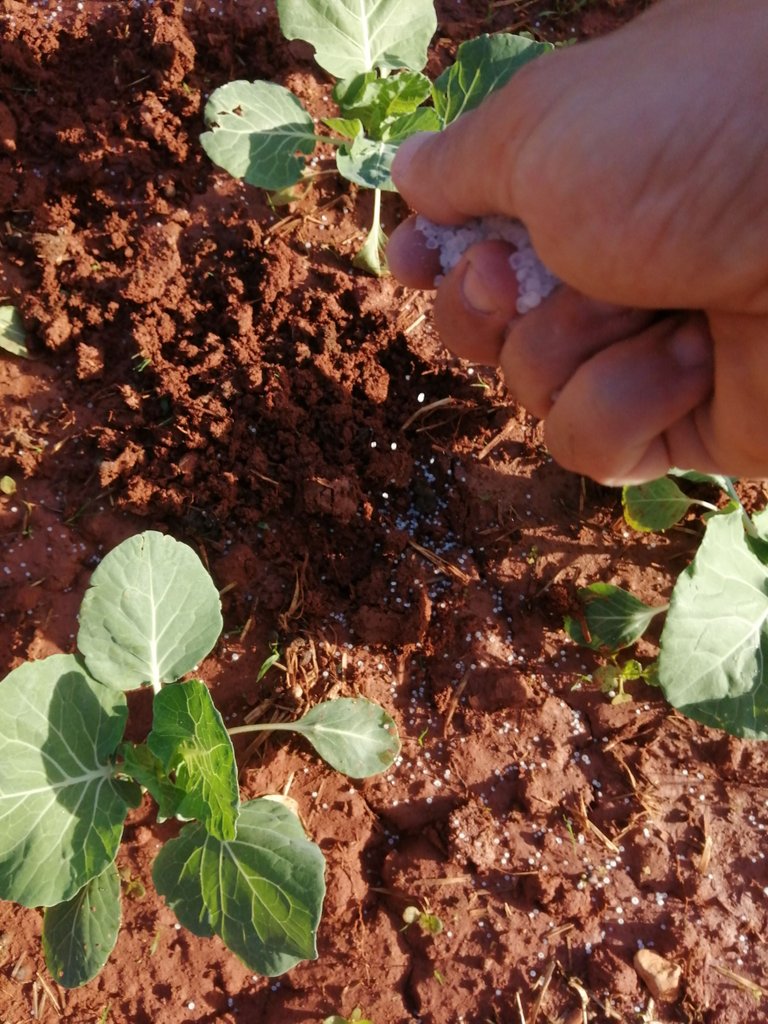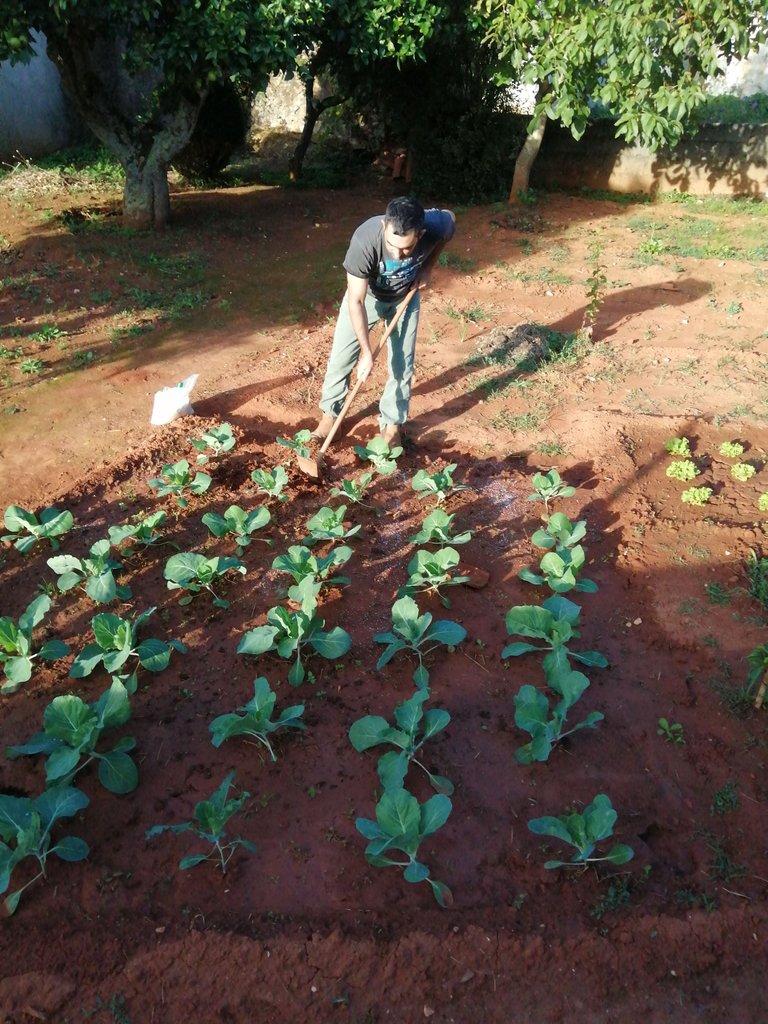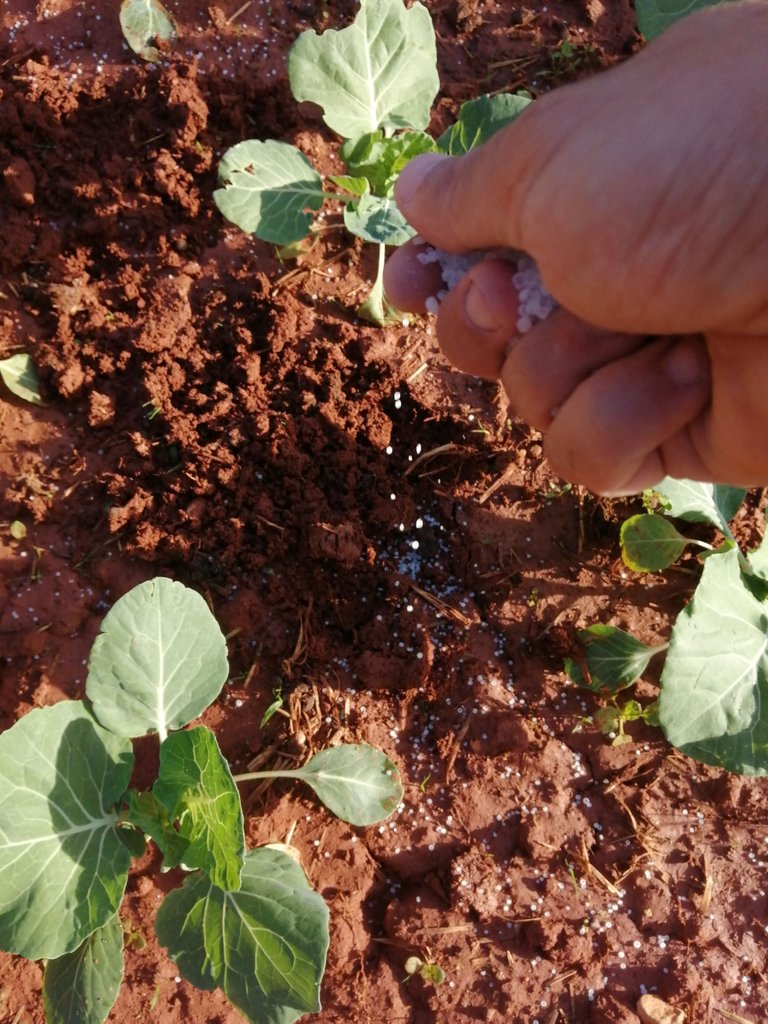 This pile is still of manure from the poultry houses where in this case it was used when I planted the cabbage and this small pile is still left.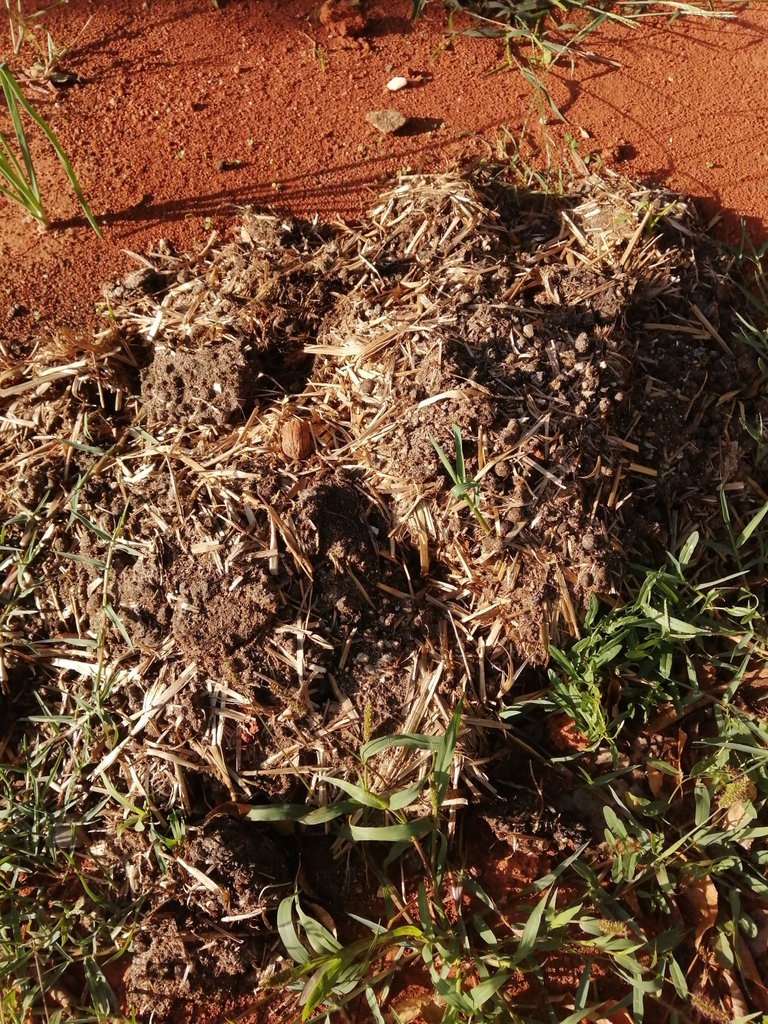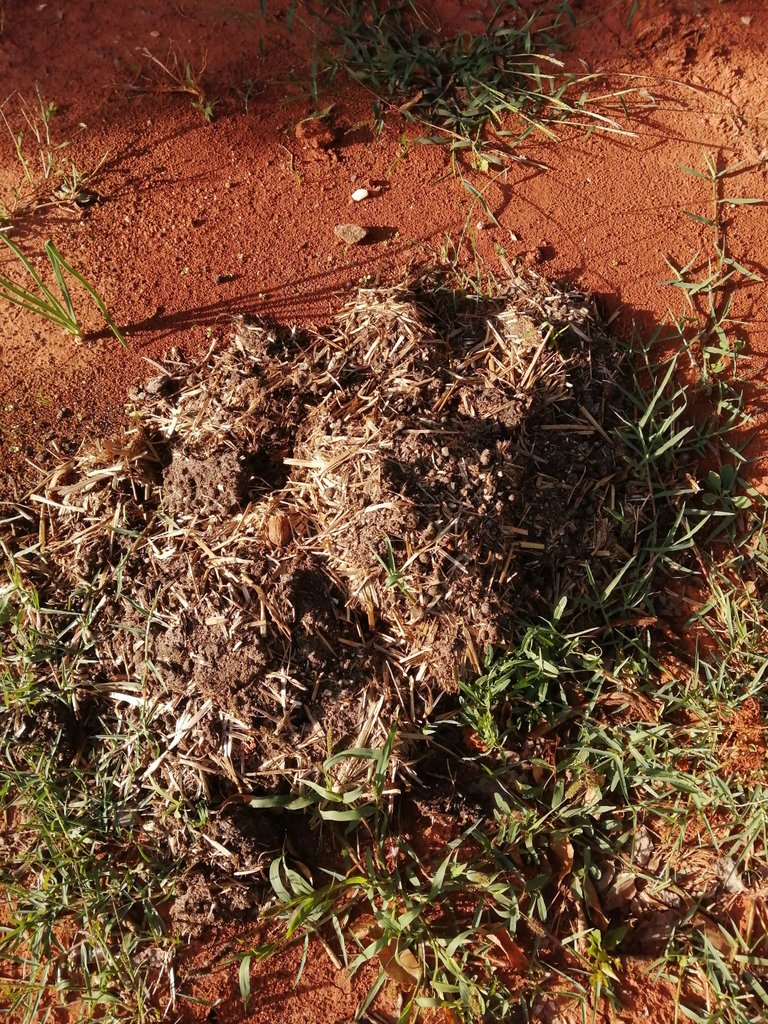 Here, as you can see, I had already weeded with a hoe that is in the first photographs with the smallest part that is appropriate for this service.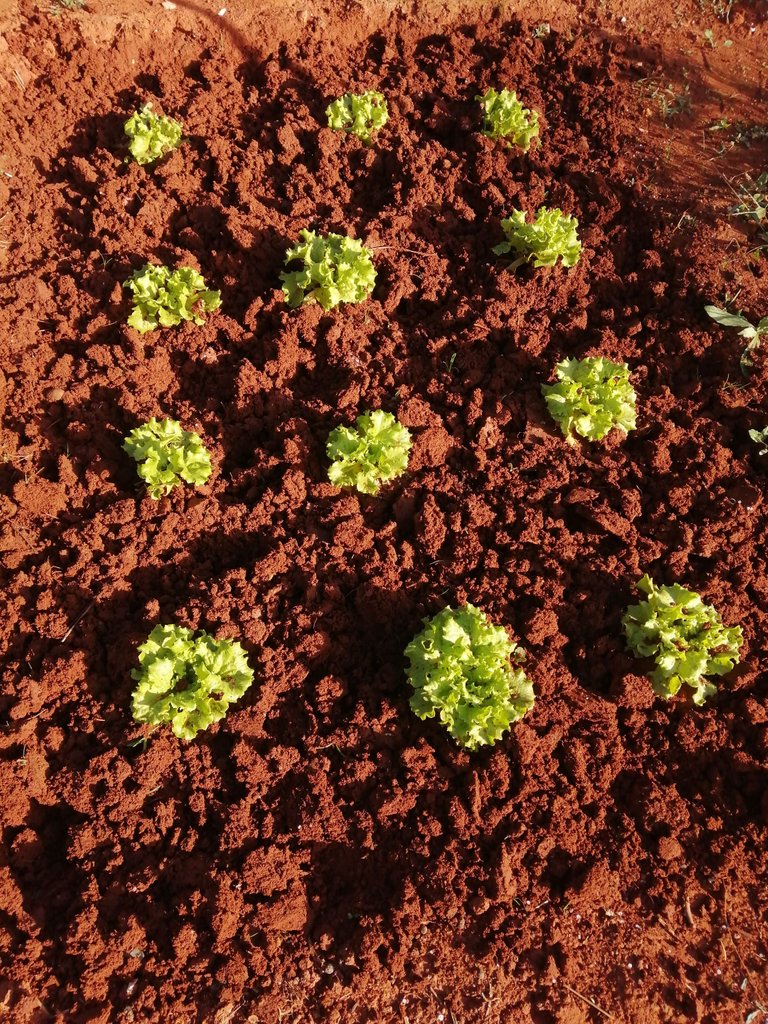 Finally, as I said, we always have to water from below, not watering the leaves too much. The intention of watering is our ammonia, which is the fertilizer melting and thus fertilizing the land, but not burning the plants, so watering is essential after this weeding.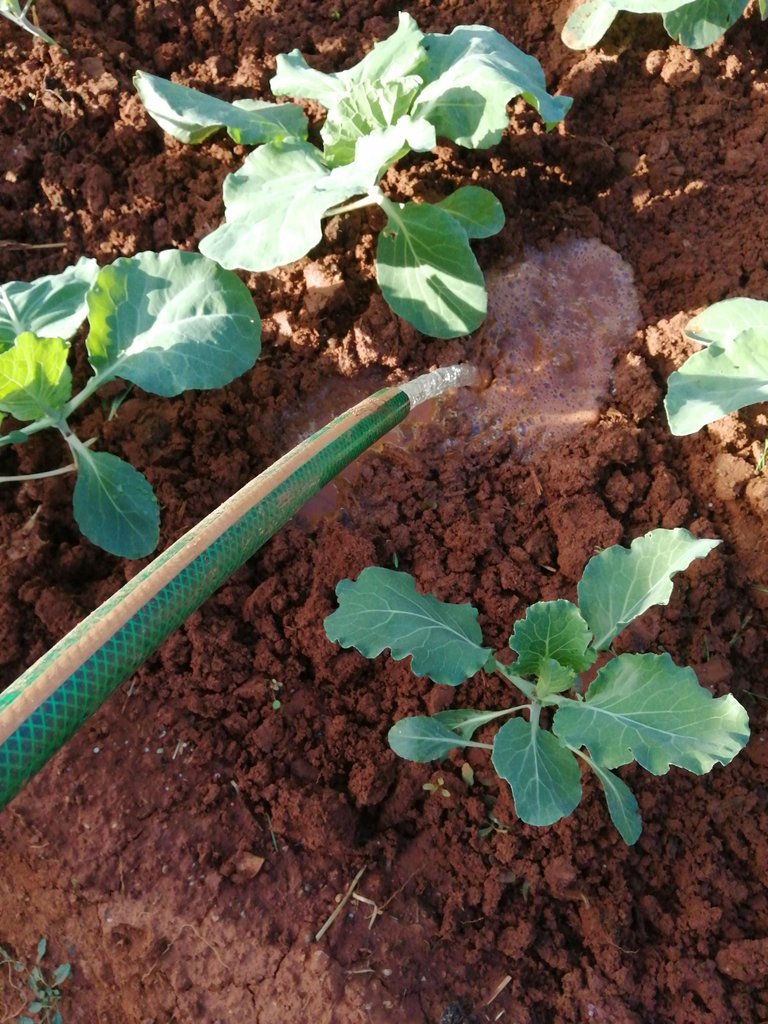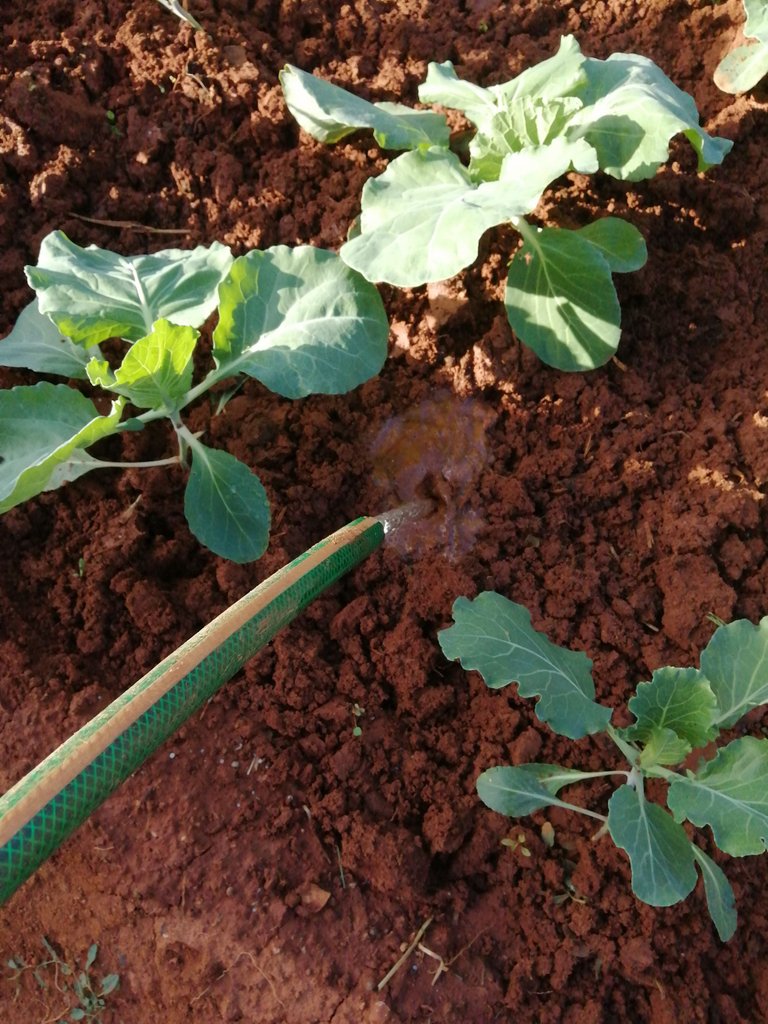 ---
---