RE: New Giveaway! Make a price prediction and win LEO!
You are viewing a single comment's thread: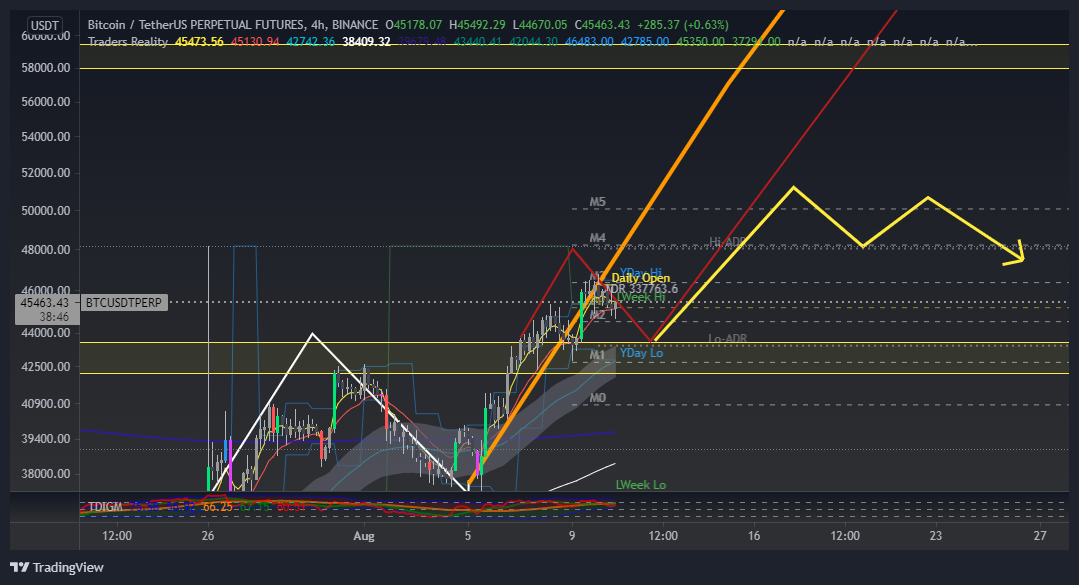 According to what I am looking for. I am anticipating that we are in level 2 of the rise of Bitcoin and there is still level three left and after the re-test of the previous43-43-44K$, we will see the next bounce in the price of the Bitcoin. Level three will take the price of the Bitcoin to test the M5 zone which is at:50K$.
So, I think the price of Btc will test 50K$ and then we will see a M pattern being formed and price will come down for a while for the re-test and we will start the rise cycle again.
Posted Using LeoFinance Beta
---
---