Nature in the morning is so beautiful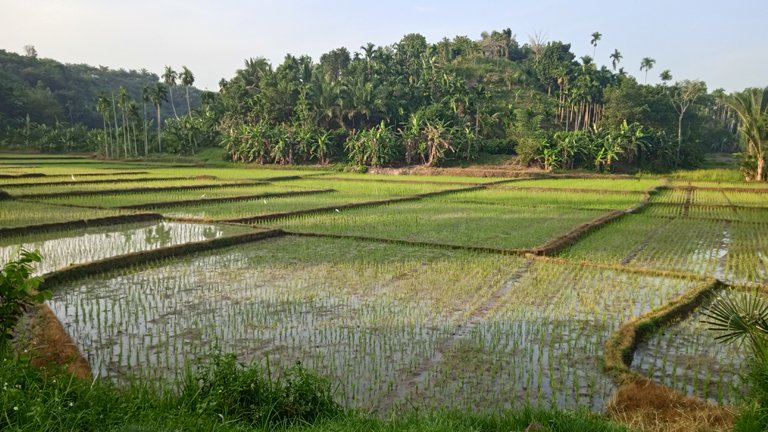 Hello all holiday friends wherever you are at this time I'm back again to this community of nature lovers, I hope all of you are entertained and like some of the pictures that I show below, namely nature for what is so beautiful in the rice fields in our area in the morning.
It was already morning, I got up early and I left the house and went straight to one of the places in our area, and the distance between my area and my destination this morning was about 3 kilometers by riding my motorcycle and about half an hour. came to this area.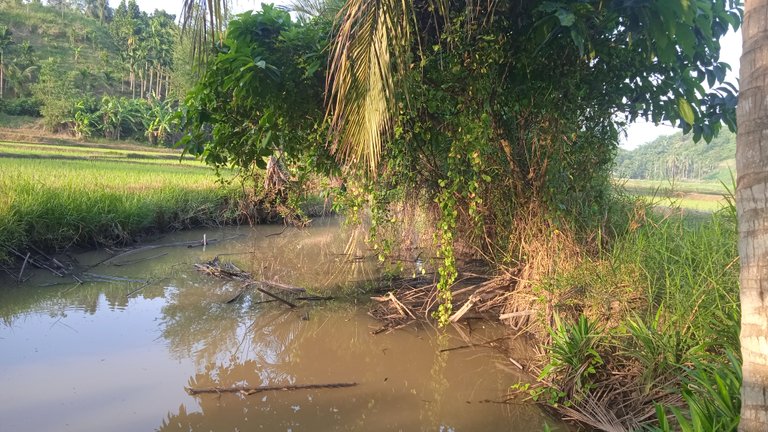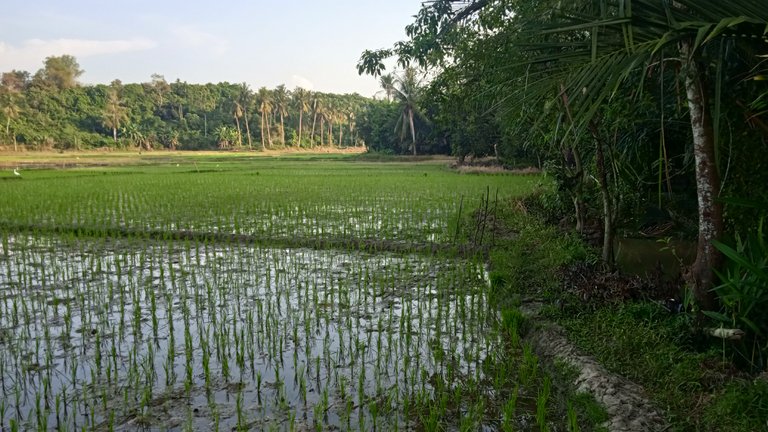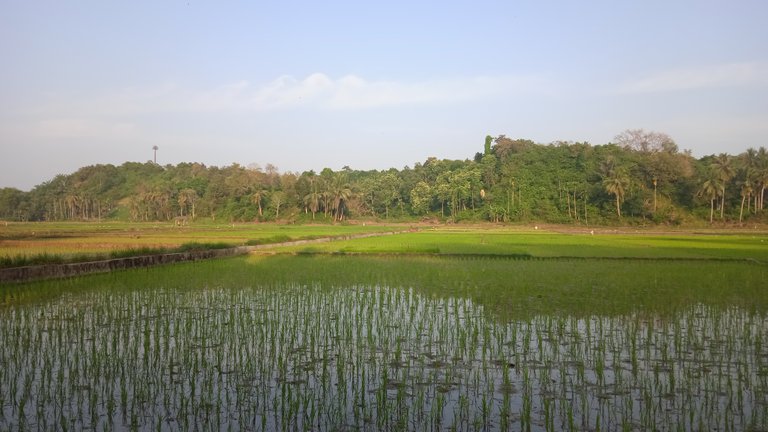 When I got here, I saw how beautiful nature was in the morning surrounded by plantations, which were very numerous and so beautiful, moreover, you could see some very green trees, which added to the beauty of nature in the morning.
I really enjoy the beauty of nature in the morning surrounded by forests which are quite beautiful and in the middle are the residents' rice fields which are so neat and so beautiful and what is more unique is that the rice fields here are terraced like stairs and I really like it because in my village I have not found anything like this.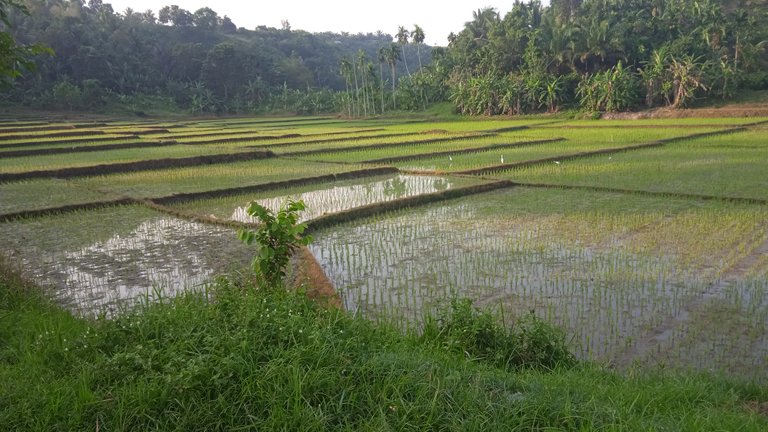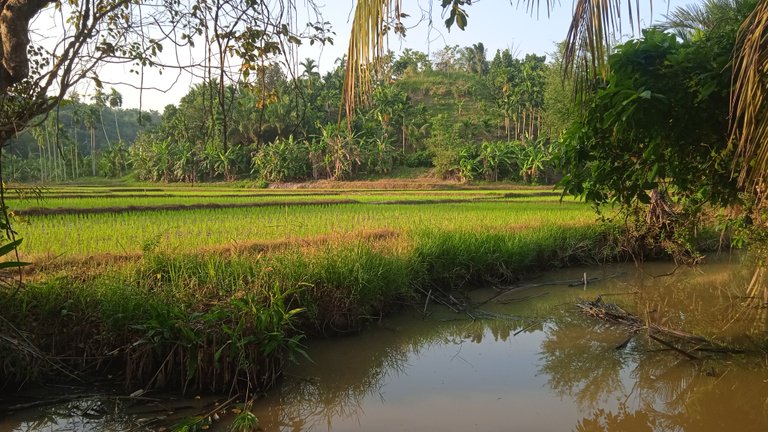 The area that I visited in the morning was still a sub-district, but this was in the former Aceh Kraft paper factory area, to be precise, next to the KKA factory because the scenery there was very beautiful surrounded by very beautiful plants.
I was there for almost half an hour to see and surround this area with the natural beauty of the morning there and I really liked it, and I also took some pictures there because I really like this kind of beauty. and this image I save as my collection.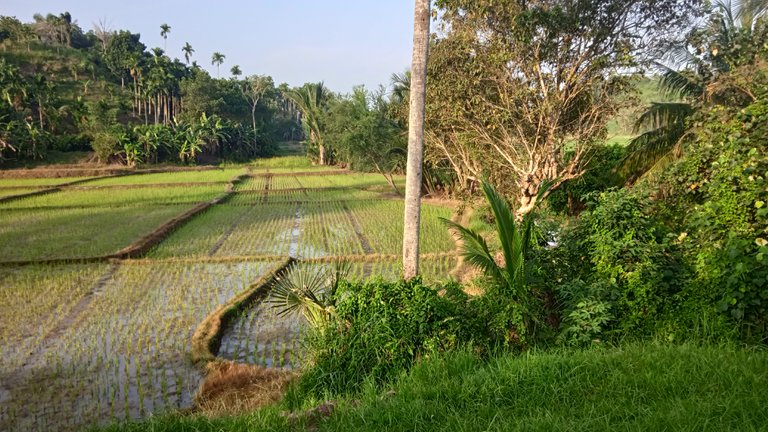 ok guys, that's all this morning for all my friends here.
That's my post this time and see you again in the next post, of course with different articles and pictures and thank you for visiting and supporting my new blog, thank you for reading, I hope the wishes are entertained for friends here.
---
---
| Picture | Photography |
| --- | --- |
| Camera used | Handphone |
| Photographer | @ridwanms |
| Location | indonesia |
---
---