Senna occidentalis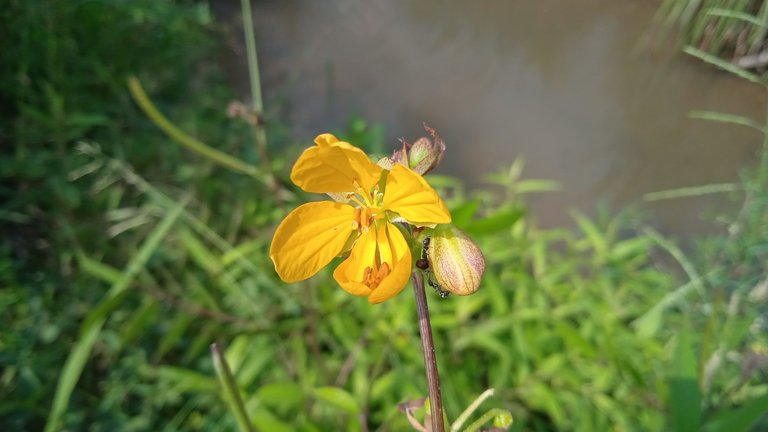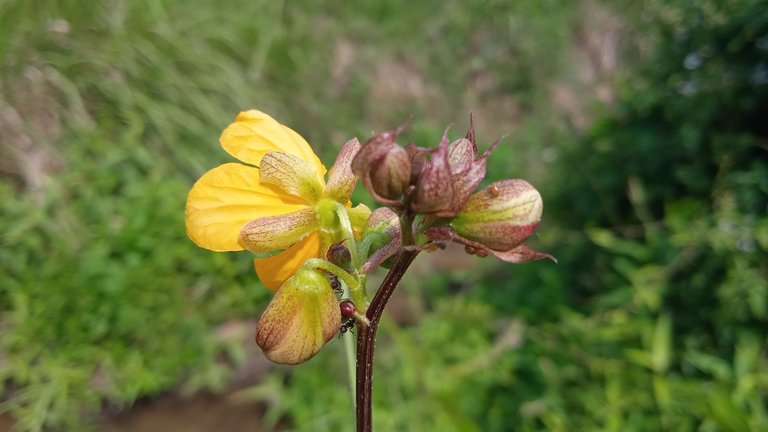 How are you all my friends in this community, I hope you are in good health and well always and good luck for you. At this time I will show something for all friends in this beloved community of course, I hope you are entertained and useful for all of you who are here.
At this meeting I will show some pictures of flowers that I captured in my area and these flowers grow so fertile and the flowers bloom so beautifully and your colors are so beautiful when I enjoy the natural scenery in the rice fields in my area.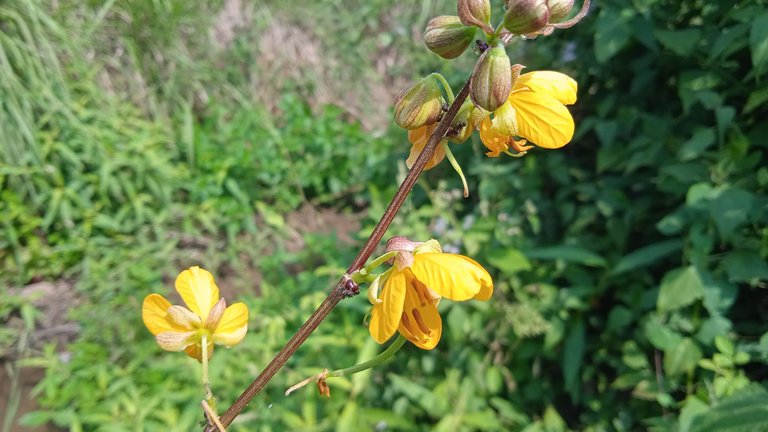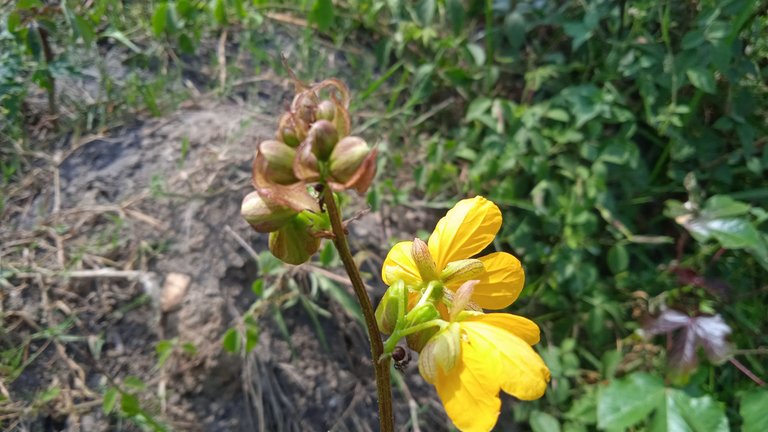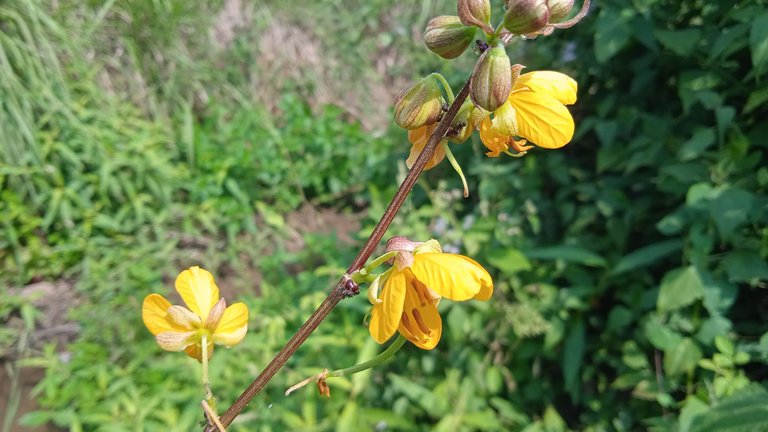 I saw this flower on the edge of the irrigation in my area, it felt very interesting to see the flowers, it's just so beautiful, it's very yellow, and there are so many flowers there, it grows, it grows with the tree there, I will be very fertile and this tree can grow anywhere and we usually find this flower tree growing in the open or in the wild.
This flower is named by name or by scientific language and in the Acehnese language it is called a coming flower. And also and the fruit can be used as worm medicine for his men like a sword so long.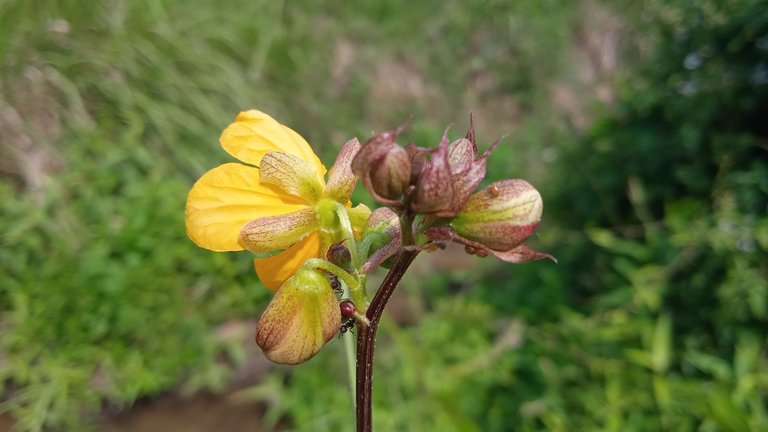 I was also there while enjoying the natural scenery there. I was able to capture some pictures of these flowers. As a result, I saw that there were so many that grew there, they were so fertile, and none of these flowers bothered them because apart from being beautiful there, they could also be used for medicines. make traditional medicine.
And this plant at this time is considered very rare because it is rarely known even though the fruit can be used as medicine and is very useful.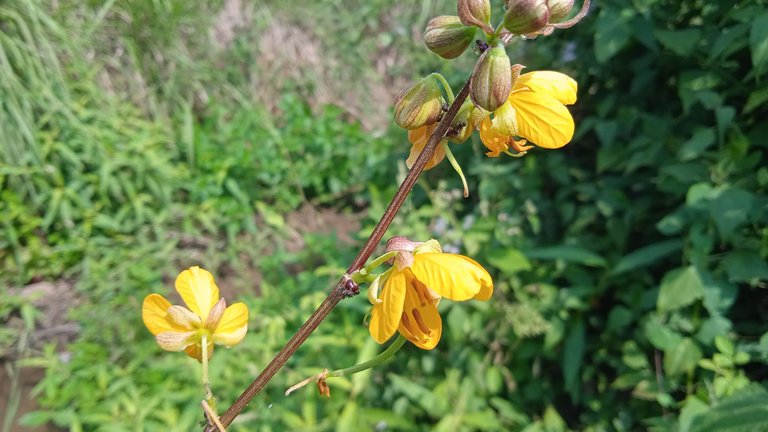 ---
| Picture | Photography |
| --- | --- |
| Camera used | Handphone |
| Photographer | @ridwanms |
That's my post this time and meet again in the next post, of course with a different article.
---
---