The beauty of nature is found in orchids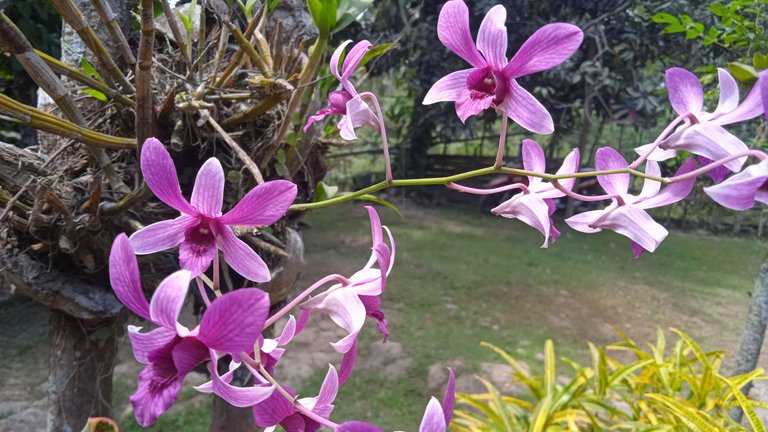 Hello all hiver friends that I honor, how are you all, I hope you are all well and wherever you are. at this time I'm back again to this beloved community and hopefully today is better than the previous day of course and everyone is healthy.
How are you all, on this very happy day, I'm back here again and I will show you the beauty of nature contained in the orchids that I captured a few moments ago in the wild in my area and when I went to the plantation area I saw some orchids there I also captured it and I really like the orchids whose colors are so beautiful.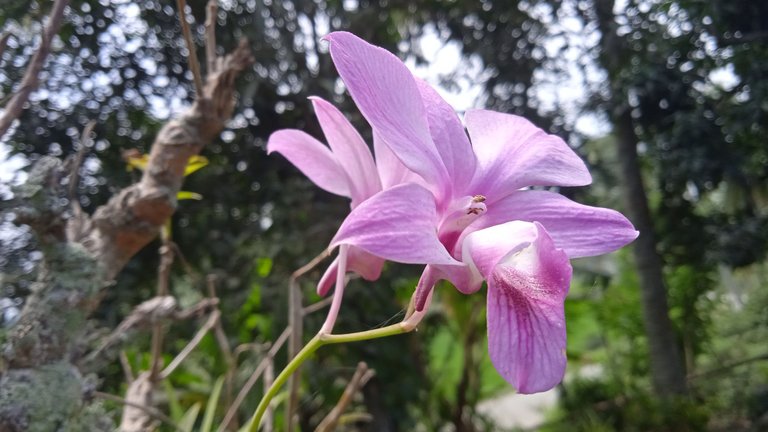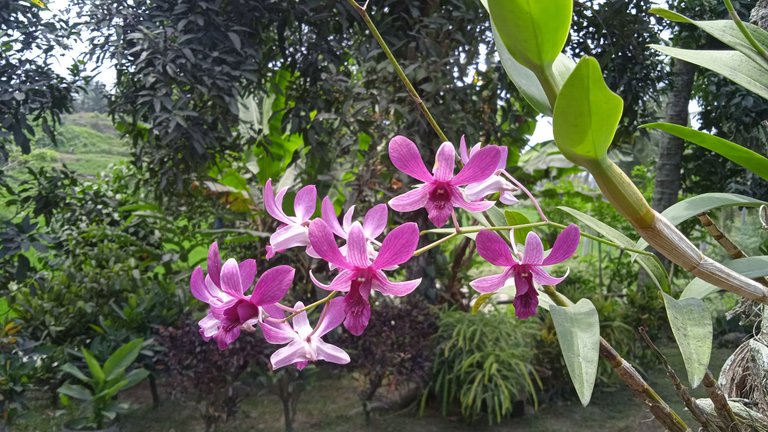 With these orchids, the natural atmosphere or natural scenery around them is very beautiful because we don't get tired of looking at these orchids, especially in the open like this, these orchids grow on one of the logs in the plantations in my area and I also immortalized some of these orchids there because they are very beautiful, especially in the wild like this, it has an impact on the beauty of nature with the presence of orchids like this.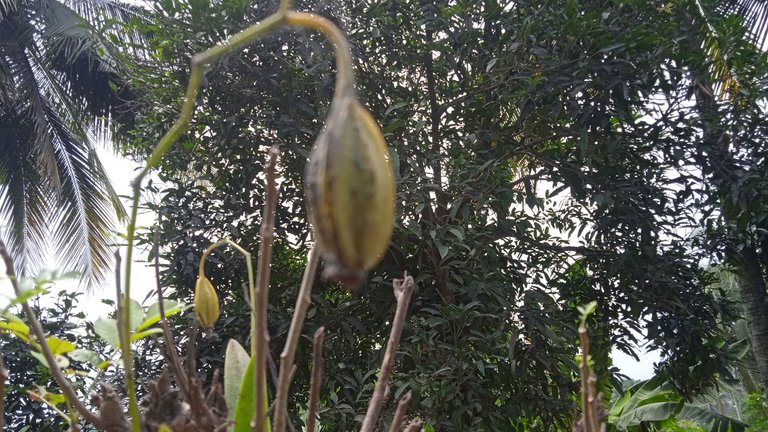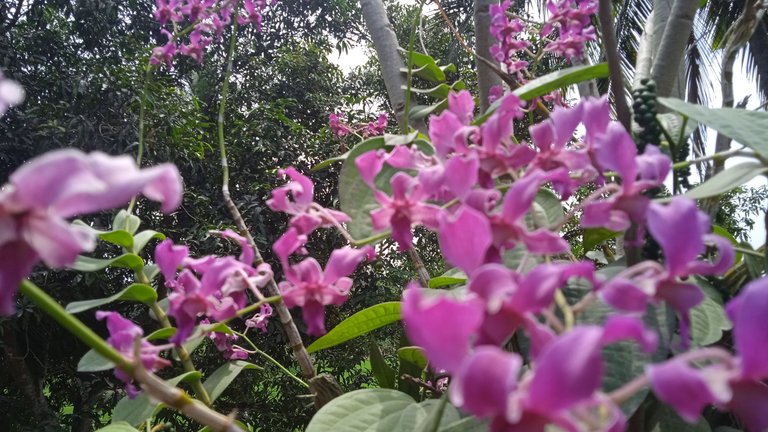 I was only there for a few moments to enjoy the natural beauty there around the orchid plants and I really liked it especially since today's beauty was very pleasant with such beautiful weather.
Come on, all my friends, and in my post this time, we can enjoy the beauty of nature with orchids. I shared several pictures that I captured and especially I dedicated to all my friends in this community, namely the community of nature lovers in particular.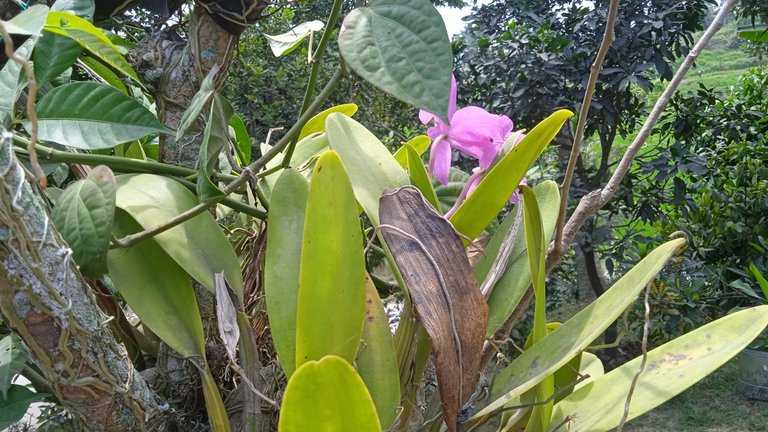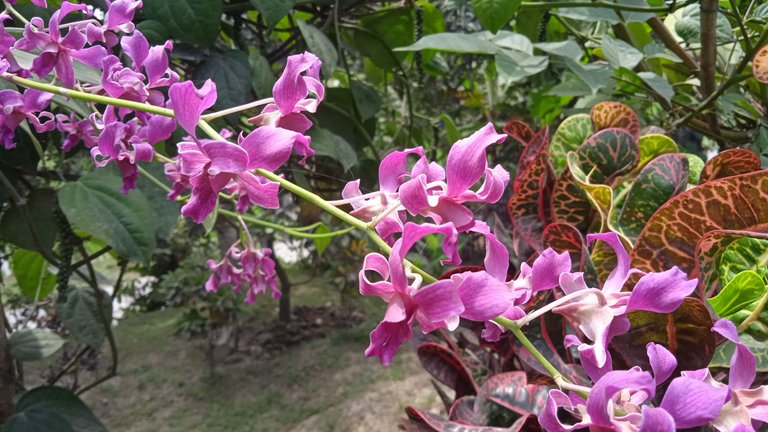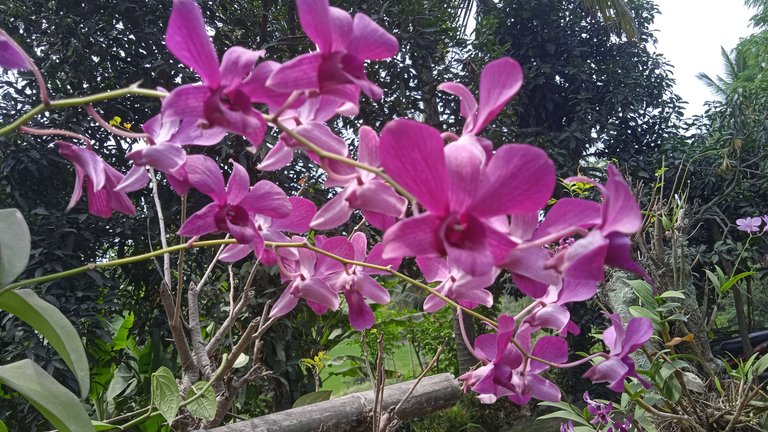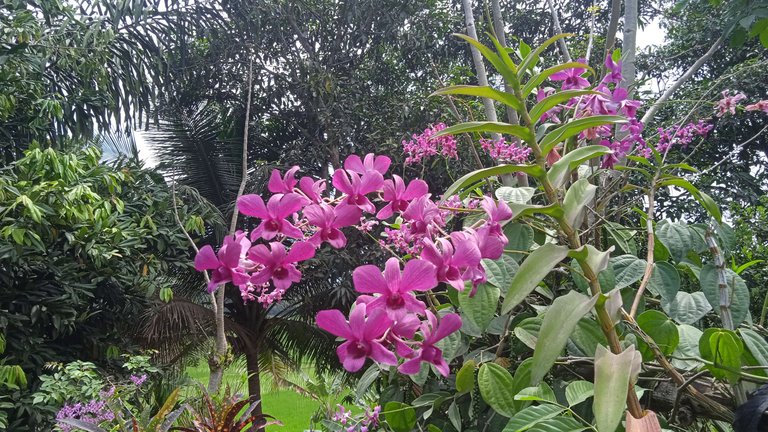 Alright, all my friends who are here, just this little discussion about orchids and natural beauty this afternoon. And thank you for visiting and supporting all of you. And greetings of success always for all of you.
---
---
| Picture | Photography |
| --- | --- |
| Camera used | Handphone |
| Photographer | @ridwanms |
| Location | indonesia |
---
---