You can find the most delicious food and the freshest drinks at the White House Cafe below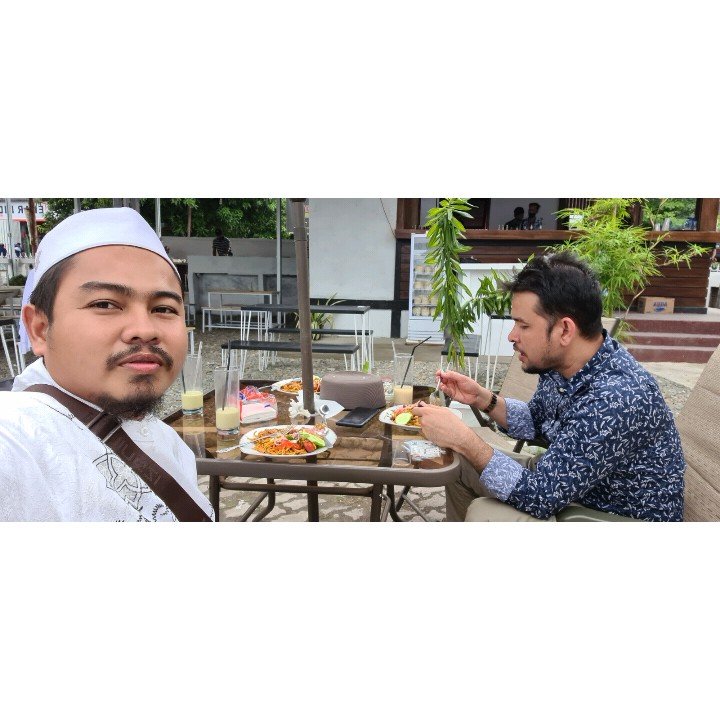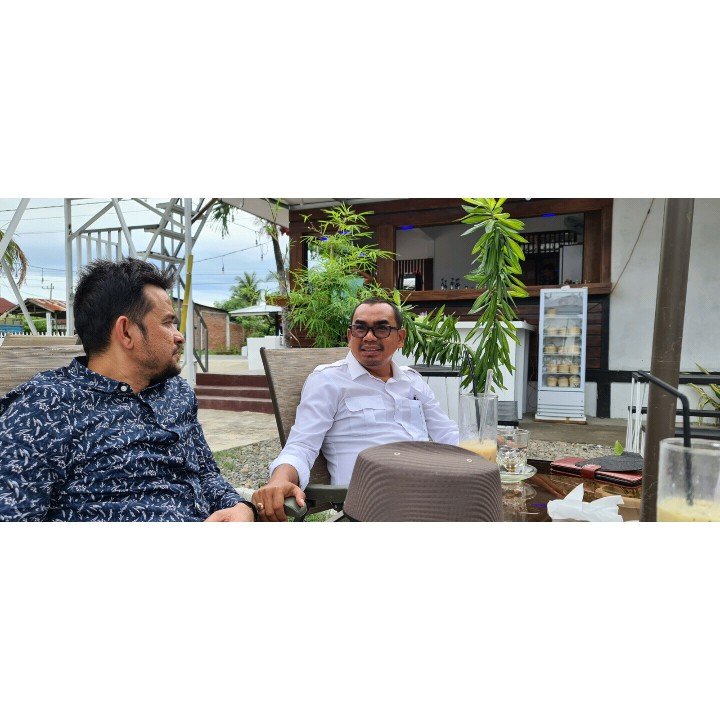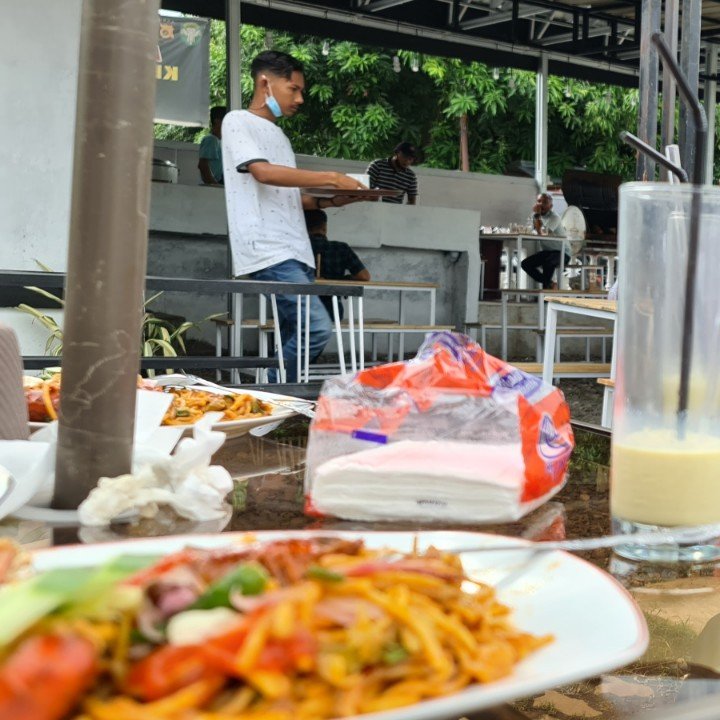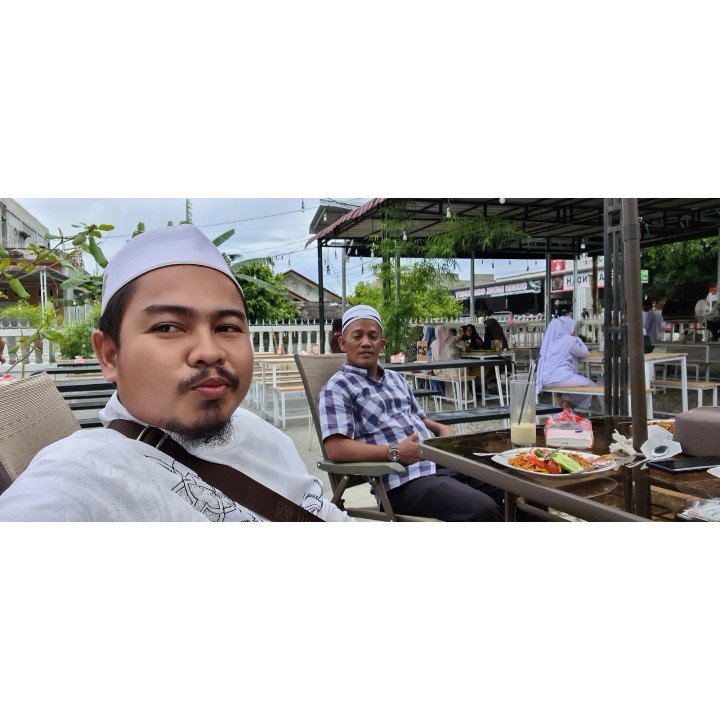 Assalamualaikum warahmatullahi Wabarakatuh.
Hello Everyone, All My HIVE friends.. this beautiful evening, meet again with me in a post about the food and drinks available at the White House Cafe
Dear all, Yesterday we took the time to relax for a moment at a very famous cafe in Bireuen, namely the White House Cafe where the place is very comfortable and the food is also available very much.
You can see it for yourself from the photos that I show in this post, me and some of my friends took the time to relax to taste the Indomie lobster food in the cafe combined with a spicy and sour sauce so it tasted very delicious.
if you go to Bireuen city, it doesn't hurt to stop at the White building cafe when you arrive at the Simpang Empat Simpang the BIREUEN monument immediately turn north or turn right to the Regent's pavilion and then follow the road to the end of Blang Kuala Raja only 200 meters from the monument will be patient to get a Very cozy cafe in the White House.
I'm sure that if I go there it will definitely feel different. Be patient with yourself than the situation in the picture I photographed in this post is amazing. Hopefully we can all enjoy our favorite food and drinks and can relax to refresh our minds and hopefully we can carry out all our activities with ease. smooth and successful.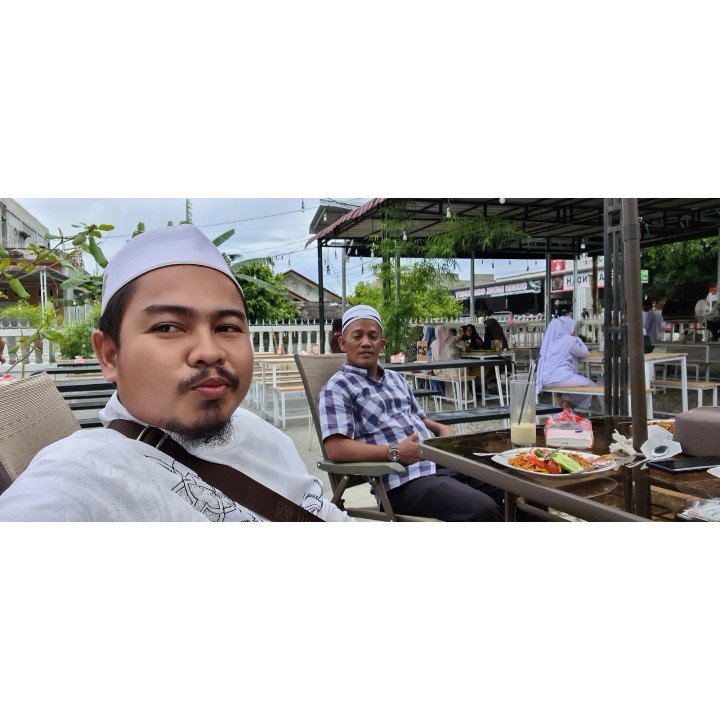 Thank you very much and the highest thanks to all friends who have visited, read, shared, provided comments / criticisms / suggestions, and gave an assessment of my writing.
I want to thank @ocdb as a admin in this OCD the wonderful community. I really love to join here .
And I also thanks to all of my friends who are willing to visit and read my posts. Your attention and support means a lot to me.
Thank you very much to all friends who support each other on the HIVE social media platform that we love. I hope we will continue to grow together, help each other help each other maintain mutual respect and progress and succeed together.
That's my post on this occasion. I hope that what I have written and posted here can all be useful for all of us and become reading material and consideration for all of us.
See you again on another occasion in the next post.
---
---