#STB Coffee Prompt Week 54 | The earring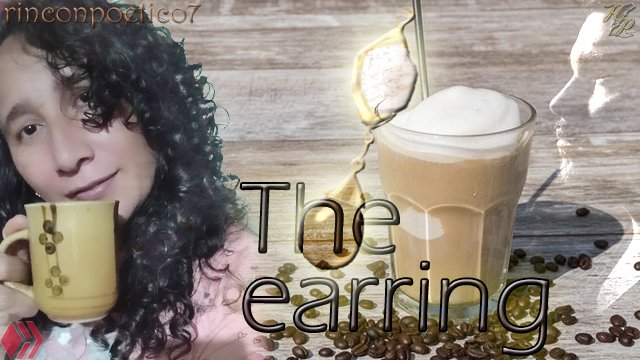 ---
The earring
It was a bright summer morning, I was about to head out in search of a delicious iced mocha at my favorite coffee shop 'the Cafetoos'. My body was screaming for a dose of caffeine, so I got ready to go out. I grabbed a loose cotton shirt with some sunflower prints, conducive for the hot weather.
Before leaving, I was going to look for some old things to leave in the building's dumpster, I had long wanted to get rid of these objects that I no longer used. I threw the things in a plastic bag and went out to the street. I approached the container and threw the bag away.
Something in the garbage can caught my attention, an object was glowing brightly. My eyes seemed to come out of their sockets seeing that glow, I immediately began to dig through the myriad of objects. I found a beautiful earring, it had a coffee bean carved on it, I took it and placed it in my ear, suddenly I felt a hand and it dragged me into the container.
I screamed as loud as I could, but no one heard me, then it was all darkness and flashing colored lights. My eyes were moving uncontrollably at the colorful excitement. I kept screaming to the point of aphonia, and after a moment it was all over. The light penetrated my pupils and a blurred image stood in front of me.
"Are you all right?" A manly voice filled my eardrums.
My eyes cleared and I could identify the man who was talking to me, he was very handsome, his blue eyes looked like the sky, his face had rough features, and an athletic body that made him look imposing. He was holding out his hand offering me his help.
"Thank you, I'm fine," I said as I took his hand to lift me."
"It's not safe to be here, come let's go to my apartment." His strong hand pulled me with him to the safety of his home.
At that instant, armed men were shouting for us to stop. We ran as fast as we could, my legs seemed to buckle under the strain. Finally, we reached the apartment, my heart felt like it wanted to burst out of my chest. The tremendous effort left me exhausted so I ran to the kitchen and turned on the faucet to take a big gulp of water.
I felt the liquid flow through my mouth, but something was wrong, the taste of coffee began to fill my mouth. I took a few steps back and watched in astonishment as the dark substance came out of the faucet. The man looked at me and laughed, then said, "Don't be scared, the coffee here flows through the aqueducts. I'll fix you some water to cool you off. My name is Jim, by the way."
"Thank you, Jim. That's very kind of you, but where am I? This is all very strange."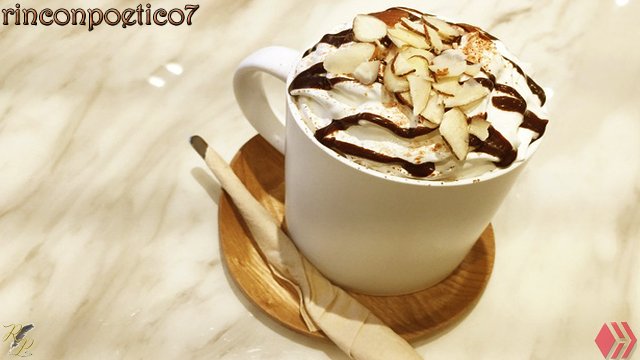 I watched as he took a strange powder out of a bag and poured it into a strainer, added coffee from the tap and the powder magically turned into water, after which he passed me a glass offering me the vital liquid. "Drink it to refresh yourself." He paused and melancholy echoed in his words. "A long time ago a mad sorcerer took over the world and seeing that there was a rebellion against him he turned water into coffee and the vital liquid into powder, those who want to have water must pay a high price, many people are dying because of this and the few survivors we steal the powder to give it to those in need."
"That's terrible, Jim."
"The coffee is delicious, but we need the water for the other activities or we will die irretrievably." As Jim finished speaking, armed men entered the apartment and all became chaos.
Violence and shouting took over. The place was filled with armed men and then the wizard appeared, at that instant the earring I was wearing in my ear began to glow brightly. Jim shouted. "The earring is the answer!"
The angry sorcerer was coming towards me, "Give me that you fool, you don't know the power it has!"
I pulled out my earring. At that instant, Jim's pants pocket also began to glow, he was managing to wriggle free from his captors, and he grabbed what was in his pocket and pulled it towards me, "Get it!"
As the wizard approached, I watched as the glowing object came towards me, I grabbed it with my other hand and the wizard yelled, "!noooo!"
Everything seemed to go in slow motion, the two earrings were together and an intense light bathed the whole earth and the sorcerer disintegrated. Then everything was calm and I tried to focus on Jim, who was coming towards me, "Thanks to you everything is back to the way it was before, I had spent years searching for the second pendant that would free us. By being together the two pendants would destroy the sorcerer."
After a few days, I decided to stay in this dimension and enjoy my new love, Jim. Mind you, now the water comes out of the tap and the coffee is as it should be and by the way, now I am going to enjoy my delicious iced mocha. "Come on, love, we're running late!"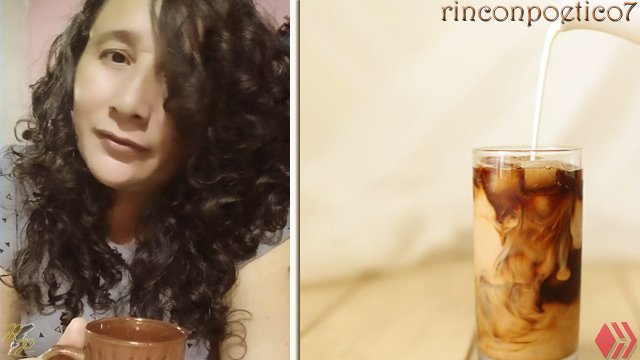 ---

---
Sources of the post images Source 1 Source 2 Source 3 Source 4 Source 5
Cover and secondary images property of Yenny Aldazora Edited by Rincón Poético.

Text authored by:
Yenny Aldazora
DRA


---
Visit our social networks






¡Thanks for you reading!

---
---