"𝐖𝐡𝐲 𝐒𝐨 𝐒𝐞𝐫𝐢𝐨𝐮𝐬?" || 𝐌𝐨𝐯𝐢𝐞 𝐑𝐞𝐯𝐢𝐞𝐰 : 𝐓𝐡𝐞 𝐃𝐚𝐫𝐤 𝐊𝐧𝐢𝐠𝐡𝐭 (𝟐𝟎𝟎𝟖) || 𝐌𝐨𝐯𝐢𝐞𝐬 & 𝐓𝐕 𝐒𝐡𝐨𝐰𝐬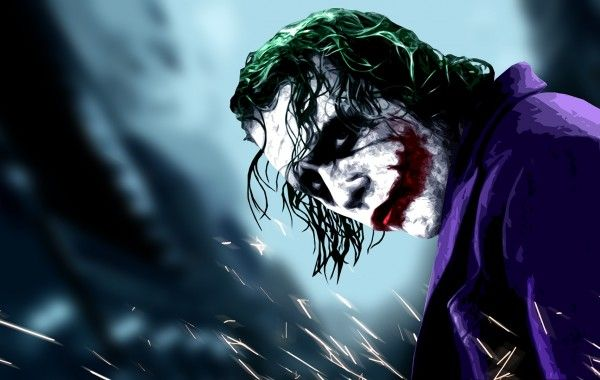 Image Source
Superhero! As soon as he hears the word, supernatural action, fantasy, a public image with countless fans and followers floats in front of his eyes. It is his responsibility to bring the opportunistic people of the society to the screen through his own power. But if someone does this behind the scenes, can he be called a superhero? Of course, anyone with supernatural power is a superhero. But another identity was created. As a Silent Guardian, as a Watchful Protector, as a Dark Knight. The second movie in the Batman trilogy, "The Dark Knight", is the story of such an invisible watchman, at the end of which you will be forced to consider the movie a masterpiece.
🎬Movie: The Dark Knight
🔑Genre: Action, Adventure
🕙 Running time: 2h 32m
💿Release: July 14, 2008
😍 Director: Christopher Nolan
✌AstCast: Christian Bale, Heath Ledger, Gary Oldman, Aaron Eckhart, Michael Caine, Morgan Freeman & others
👉Budget: 180 million
👉Box Office: 1.005 billion
🔵IMDb rating: 9/10 (2.2M +), (94% Rotten Tomatoes & 84% Metacritic score)
📌Personal rating: 9.5 / 10
Small Spoiler Alert
At the beginning of the movie, a gang of robbers comes to Gotham city to rob a bank and rob a lot of cash. who escaped from Arkham Asylum a few days ago. After learning about this incident, Bruce Wayne started the Joker's collision with Batman, which was all a mind game of Joker. This is where the story of Bruce becoming Dark Knight begins. You will know the secret of giving the title 'Dark Knight'.
Personal Opinion:
If any movie in superhero movie has to be called a masterpiece in the true sense, I would definitely talk about the Dark Knight. The cinematography, dialogue, music was just awesome. And what can I say about Heath Ledger's acting in the villain role? He has taken the Joker character to a different level. In this movie directed by Nolan, you will understand it only after watching the movie. For those who have not seen it, I will definitely suggest seeing it.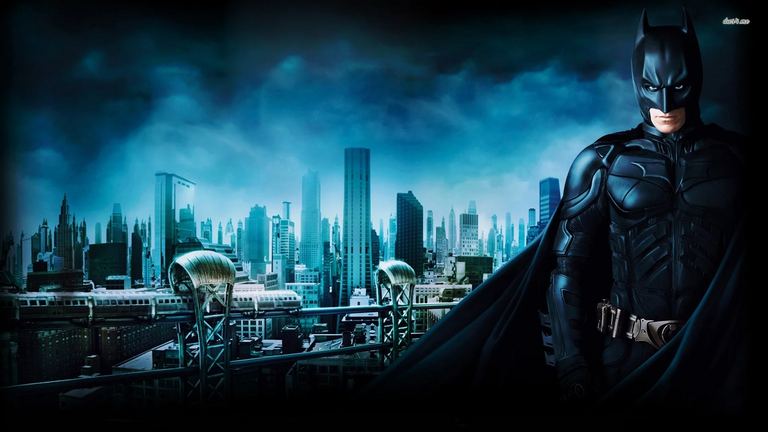 Image Source
If you are good at something, never do it for free
Why so serious?
♦ It's not about money, it's about sending a message

♦ This town needs a better class of criminal and I am gonna give it to them

♦ You either die a hero or you live long enough to see yourself become the villain
Let's ask some questions without review.
The country is full of corruption. What to do.
Nothing, when you haven't done anything so far, nothing will happen to you. But suddenly one day a group of people came and said that we will destroy this country. Because there is no justice, no justice in this country. Only exploitation in the name of corruption and rule. But then again you will go and say if we destroy the country we will die too. This means that the system will remain as it is. You will also be corrupt to protect your own existence.
After filling his stomach with bribes, he joins his job and returns home at night to tell his wife, "The country is full of corruption."This is the trilogy about the social problems around us, crime, and many more. A lot has been meant as a metaphor. I may not fully understand either. Every time you look, you will learn something new, you will realize. There are some movies that are viewed thousands of times but do not feel bad. To me, this trilogy is like that. (Disagreements can occur.)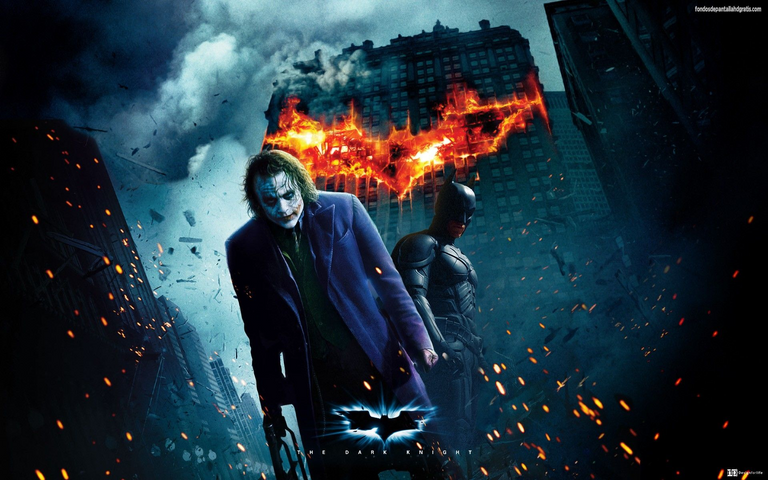 Image Source
It's more of a crime drama than a superhero movie. But there is no chance of being bored even for a moment.
😍Story and direction by Christopher Nolan.
🏞Jonathan Nolan's screenplay.
🎼Music by Hans Zimmer.
🎬Excellent cinematography by Walter Fister.
✨Along with a bunch of talented actors (Michael Kane, Morgan Freeman, Gary Oldman, Heath Ledger, Christian Bell, Tom Hardy, Liam Neeson, Killian Murphy), and their eye-popping performances.💼
.
Thanks For Reading My Post
---
---