Exploring gocta waterfall [ENG/ESP]
We emigrated from the city of Lima to Celendín-Cajamarca which we spent about 5 months and from there I chose a new destination that is Chachapoyas where it has magical places to explore which I will share many adventures of this new destination.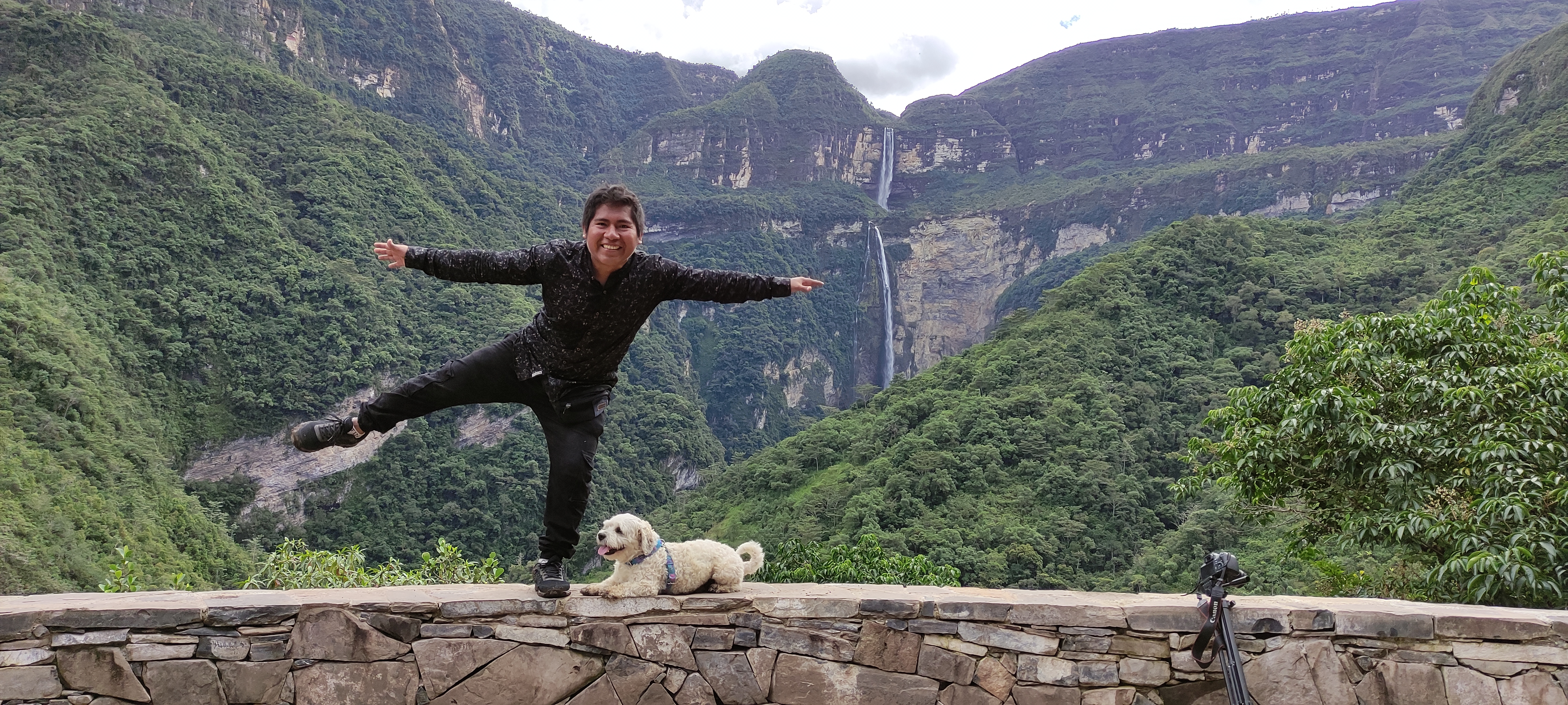 This time we start by exploring a destination that challenges your resistance of your body, mind and soul is known as the best trekking one should do. Let's start with the adventure.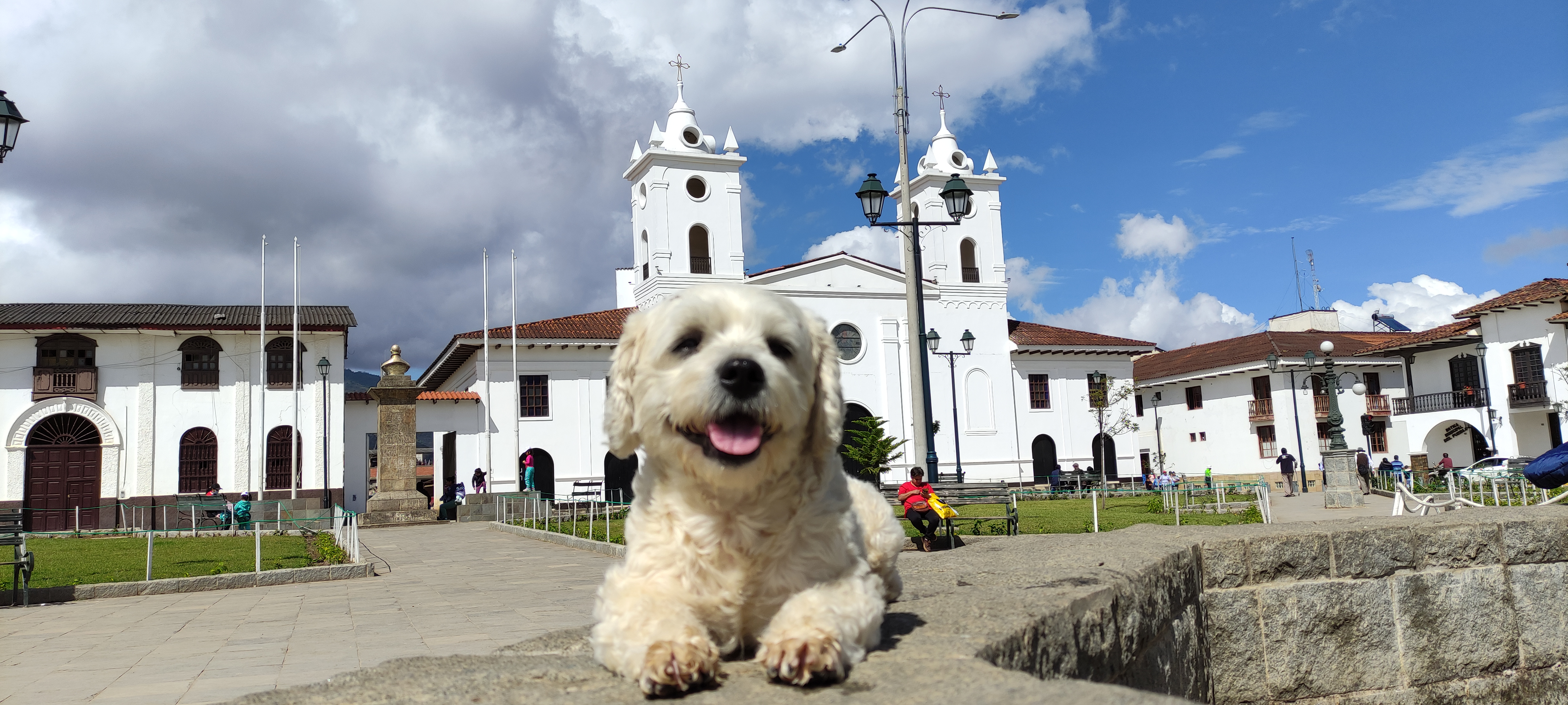 Emigramos de la ciudad de lima a celendín-cajamarca lo cual estuvimos unos 5 meses y de ahí elegí un nuevo destino que es Chachapoyas donde tiene mágicos lugares para explorar lo cual los compartiré muchas aventuras de este nuevo destino.
En esta ocasión empezamos explorando un destino que desafía tu resistencia de tu cuerpo, mente y alma es conocido como el mejor trekking que uno debe hacerlo. Empecemos con la aventura.
Chachapoyas is the capital in the department of Amazonas, in addition its meaning is man among the clouds, since it is located in an area surrounded by giant mountains where when you wake up you observe many clouds that surround the city of chachapoyas.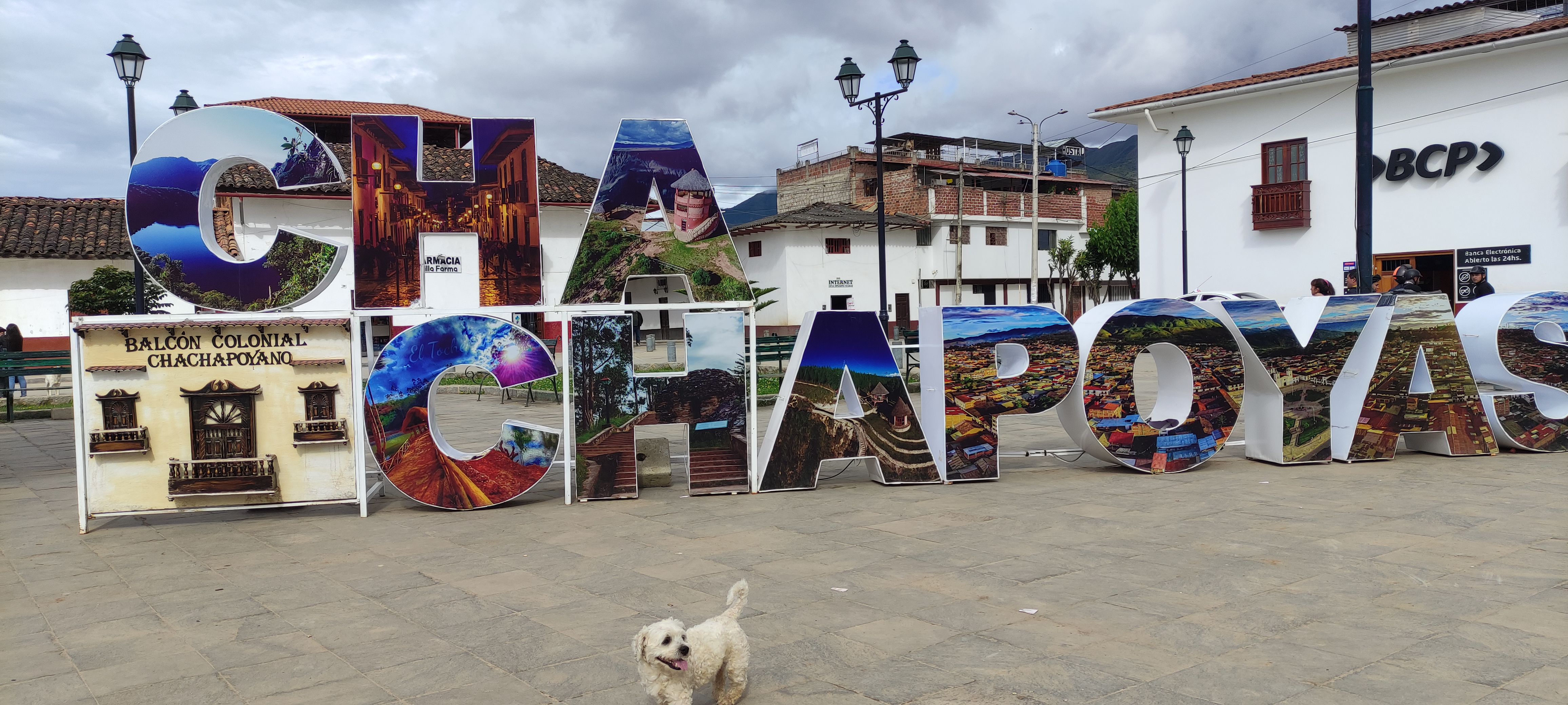 Chachapoyas has a lot of history where one is amazed by its blue sky, its nature and the life of ancestors where its archaeological remains remain where one can learn and connect with its essence.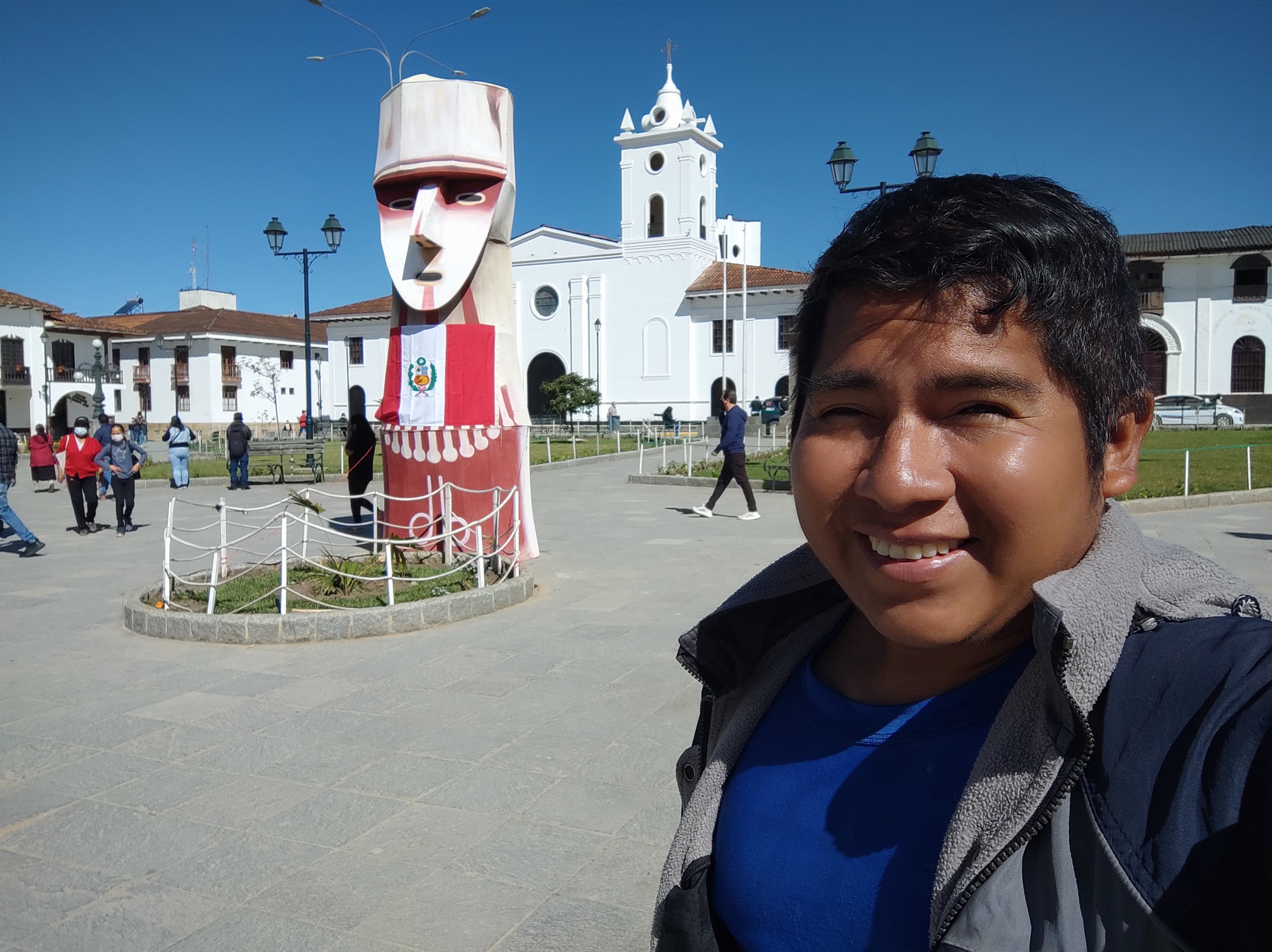 Gocta Waterfall
To go to the Gocta waterfall We are located in the chachapoyas terminal from there we chose a bus that goes to Pedro Ruiz, but we get off at the junction at the entrance of Cocachimba and from there take a motorcycle that took us to the town of cocachimba once we arrived we paid our entrance to start our Trekking.
Me and my friend Beethoven who accompanied me to do the exploration started the walk and from there I could already see the Gocta waterfall its energy was felt, so our goal was to conquer gocta, touch it and bathe.
The walk if it makes you sweat since there are ups and downs that makes your heart pump, but on the way you find the sound of the stream, its pure forest, we can also observe the cocks of the rocks a very typical bird of the area for its beautiful colors.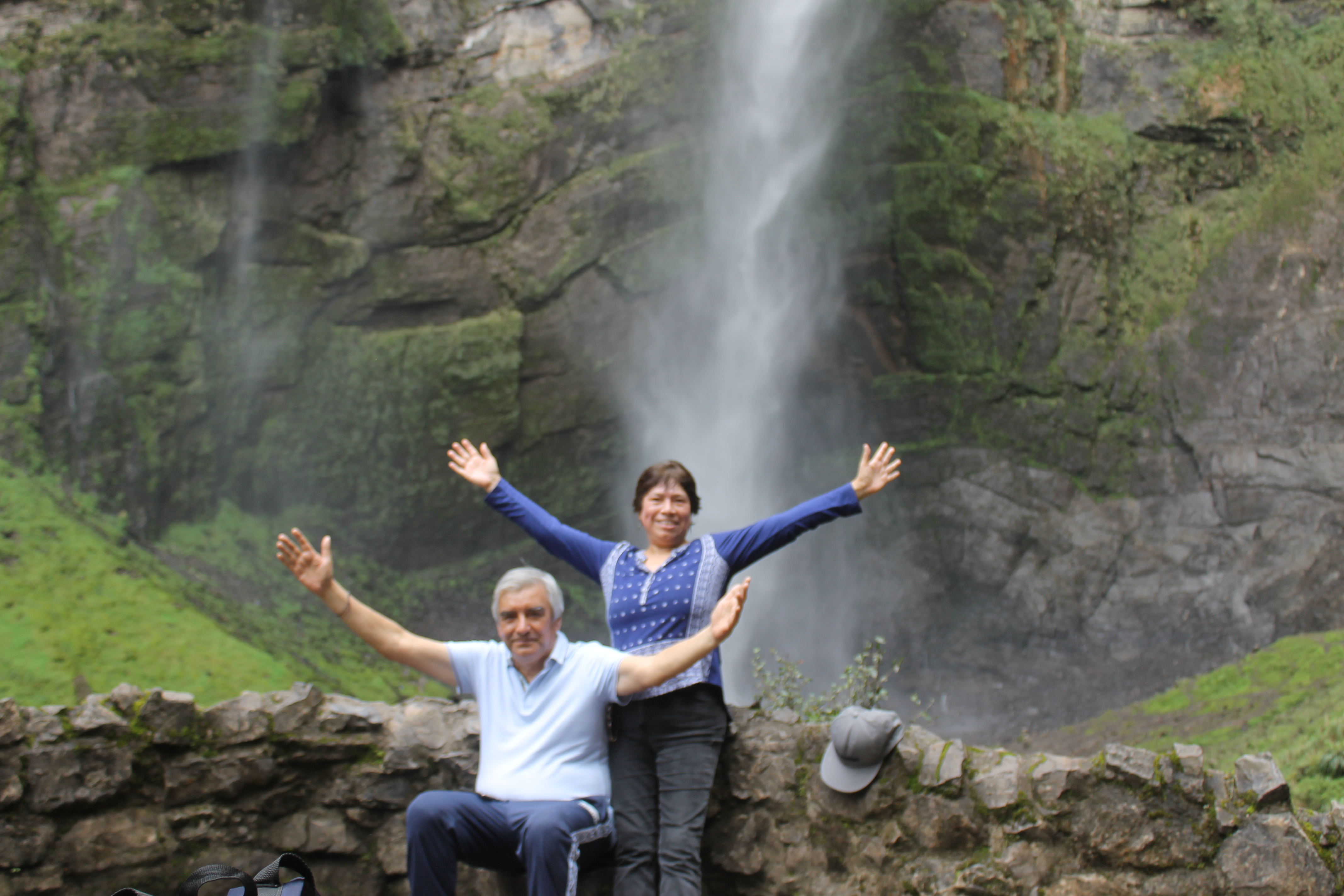 This hike made me think that one must learn to overcome one's limits, break one's fears and let everything flow to the rhythm of the charm of the Gocta trail.
After 3 hours of walking we arrive at the impressive Gocta Waterfall of about 700 meters which is the reward where one says that the walk is worth it.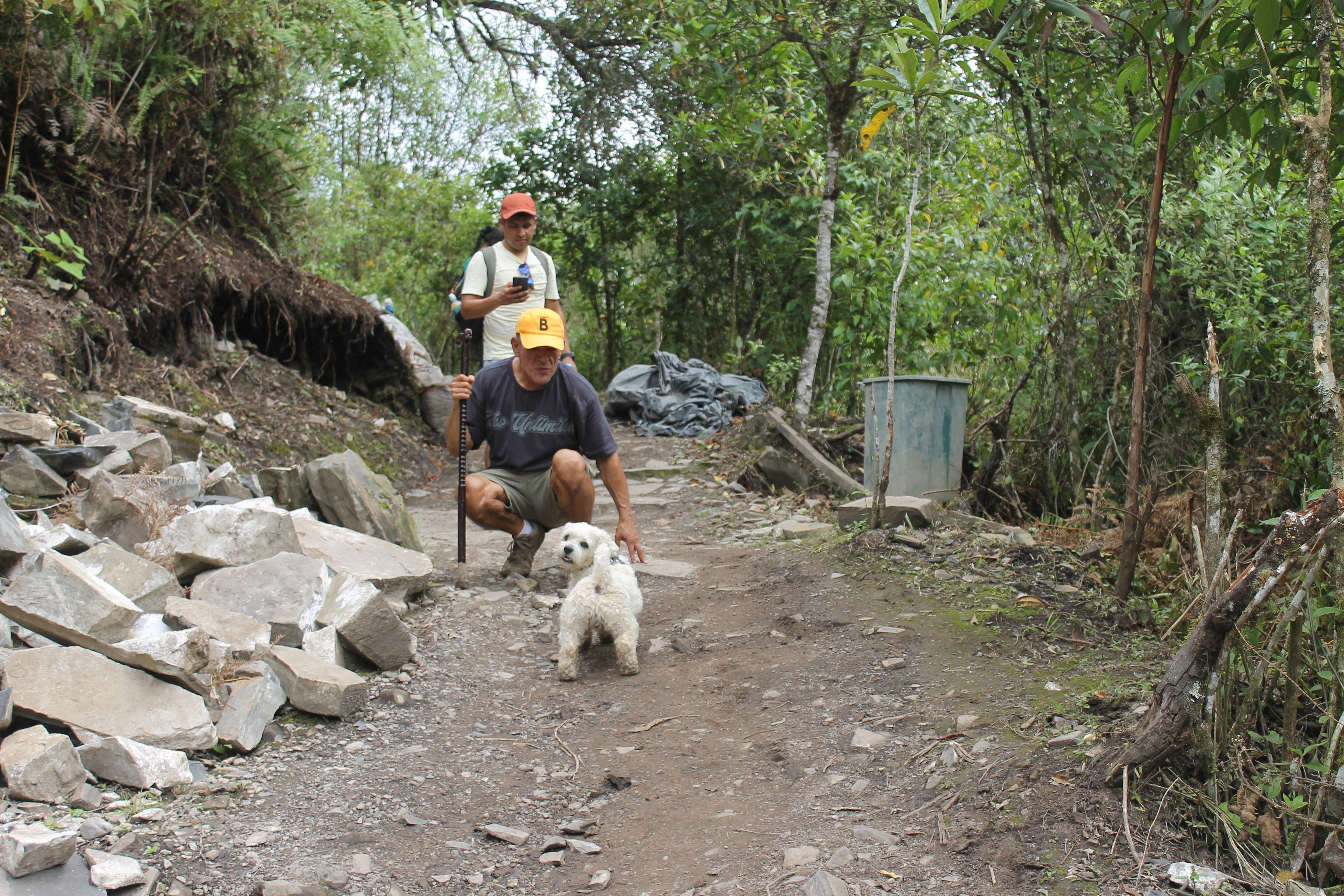 Once I arrived, I enlisted to take a freeze bath from the waterfall itself where I felt its pure water and the immense love of healing energy emitted by its strength from the Gocta Waterfall.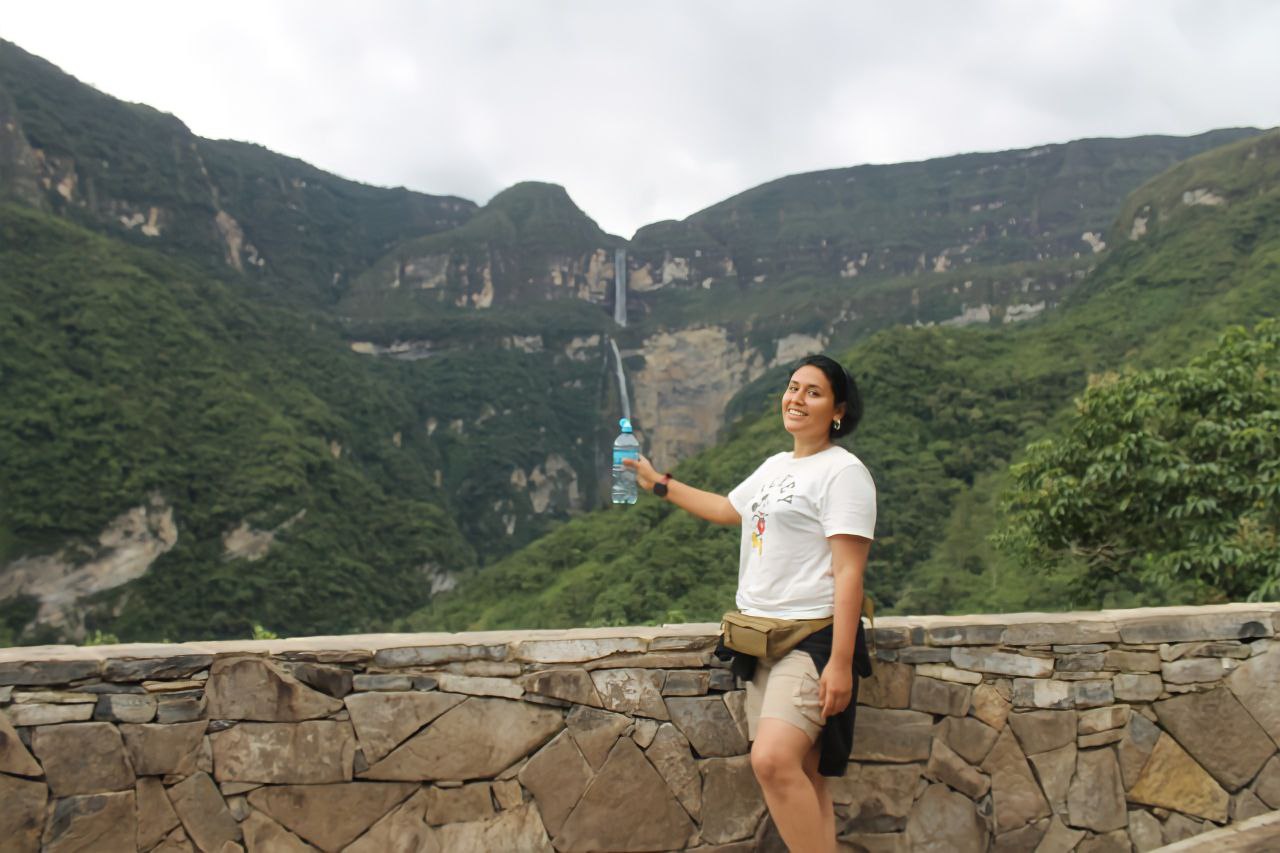 After 5 minutes of bathing, I got ready to go towards my return and then I found a beautiful viewpoint view to eat and observe the fall of the Gocta waterfall.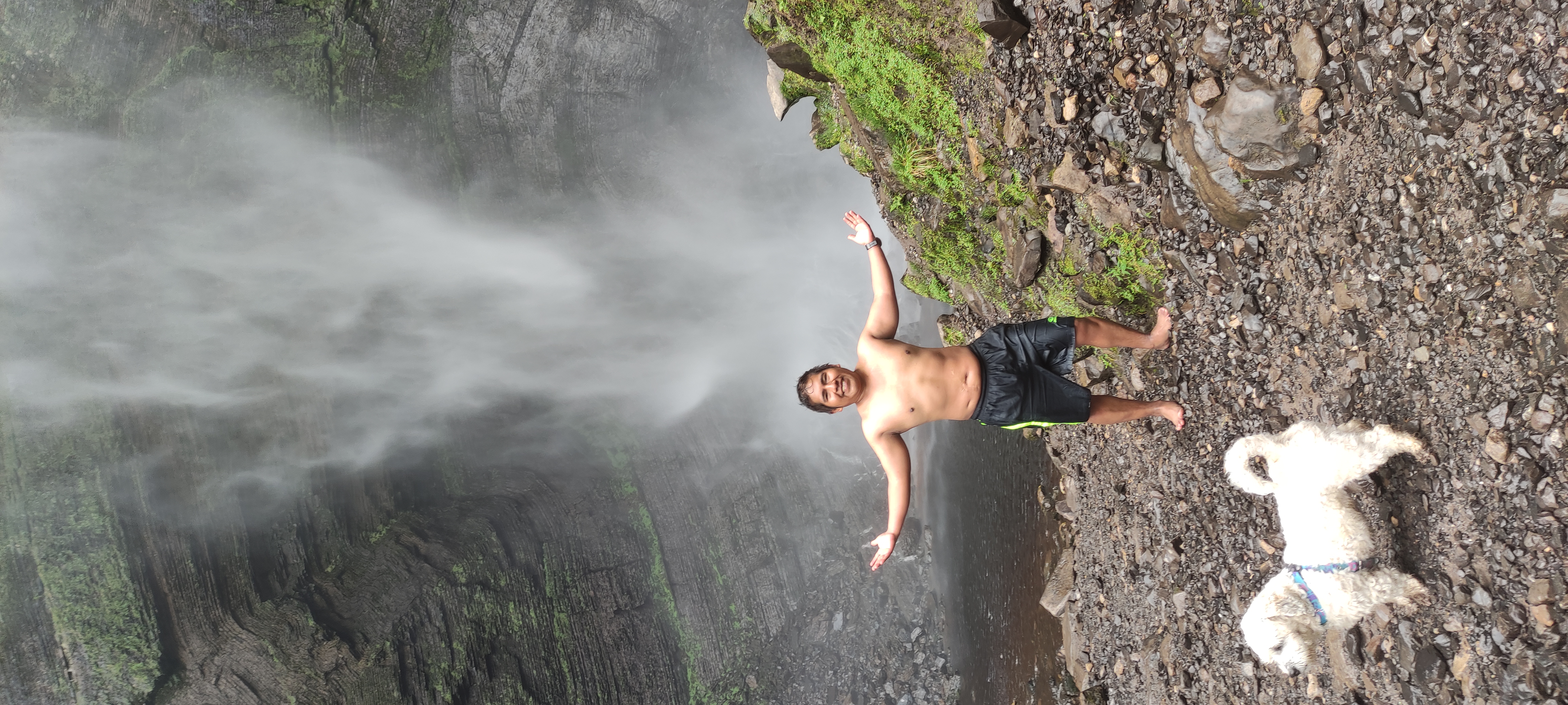 it was the first experience that I enjoyed a lunch with an extraordinary view after being able to rest for a couple of hours and continue with my return.
On the way back I was able to meet and meet friends where one can share experience and reflect on life. return safe and sound with a very renewing experience of energy. The truth is that exploring and getting to know new places should be a habit to always connect with our natural essence. see you in the next adventures.
Chachapoyas es la capital en el departamento de Amazonas, además su significado es hombre entre las nubes, ya que se ubica en un zona rodeado de montañas gigantes donde al despertar observas muchas nubes que le rodea a la ciudad de chachapoyas.
Chachapoyas tiene mucha historia donde uno se asombra por su cielo azul, su naturaleza y la vida de antepasados donde quedan sus restos arqueológicos donde uno puede aprender y conectarse con su esencia.
Catarata Gocta
Para ir a la catarata Gocta Nos ubicamos en el terminal de chachapoyas de ahí elegimos un bus que vaya con destino a Pedro Ruiz, pero nos bajamos en el cruce a la entrada de Cocachimba y de ahi tome una moto que nos llevó al pueblo de cocachimba una vez que llegamos pagamos nuestra entrada para iniciar nuestra Trekking.
Yo y mi amigo Beethoven que me acompañaba para hacer la exploración iniciamos la caminata y desde ahí ya podía ver a la catarata Gocta su energía se sentía, por lo que nuestro objetivo era llegar a conquistar gocta, tocarle y bañarnos.
La caminata si te hace sudar ya que hay subidas y bajadas que hace bombear tu corazón, pero en el camino encuentras el sonido del riachuelos, su bosque puro, también podemos observar al gallitos de los rocas un pájaro muy típico de la zona por sus hermosos colores.
Esta caminata me hizo pensar que uno debe aprender a superar sus límites, romper los miedos y dejar que todo fluya al ritmo del encanto del camino de Gocta.
Luego de 3 horas de caminata llegamos a la impresionante Catarata Gocta de unos 700 metros lo cual es la recompensa donde uno dice que la caminata vale la pena.
Una vez que llegué, me aliste para darme un baño heladita de la mismísima catarata donde sentí su agua pura y el amor inmenso de energía sanadora que emite su fuerza de la catarata Gocta.
Luego de 5 minutos de baño, me aliste para ir rumbo a mi regreso y luego encontré un vista de mirador hermosa para comer y observar la caída de la catarata Gocta.
fue la primera experiencia que disfruté un almuerzo con una vista extraordinaria luego de poder descansar un par de horas continúe con mi regreso.
En el camino a mi regreso pude encontrar y conocer amigos donde uno puede compartir experiencia y reflexionar sobre la vida. regresa sano y salvo con un experiencia muy renovadora de energía. La verdad es que explorar y conocer nuevos lugares debe ser un hábito para conectarnos siempre con nuestra esencia natural. nos vemos en las próximas aventuras.
Investment: S/100 soles total average
Inversión: S/100 soles total promedio
Conclusion
Thank you, thank you, thank God for allowing me to enjoy this experience and thank you for reading and accompanying me on this journey through virtual reality and I encourage you also very soon to live the experience in person, successes and I hope you in the next adventures.
Conclusión
Gracias, gracias, gracias a Dios por permitirme disfrutar de esta experiencia y gracias a ti por leer y acompañarme en este viaje mediante la realidad virtual y te animo a que tu también muy pronto también vivas la experiencia de forma presencial, éxitos y te espero en las próximas aventuras.
---

---
---