Hike to huancaurco viewpoint and sonche in chachapoyas[ENG/ESP]
Introduction
In Chachapoyas there is a place that is visited by many tourists, it is called the huanca urco canyon and the sonche canyon in a town called Huanca if you love to walk or want to heal in movement these two places are ideal to visit if you are in chachapoyas.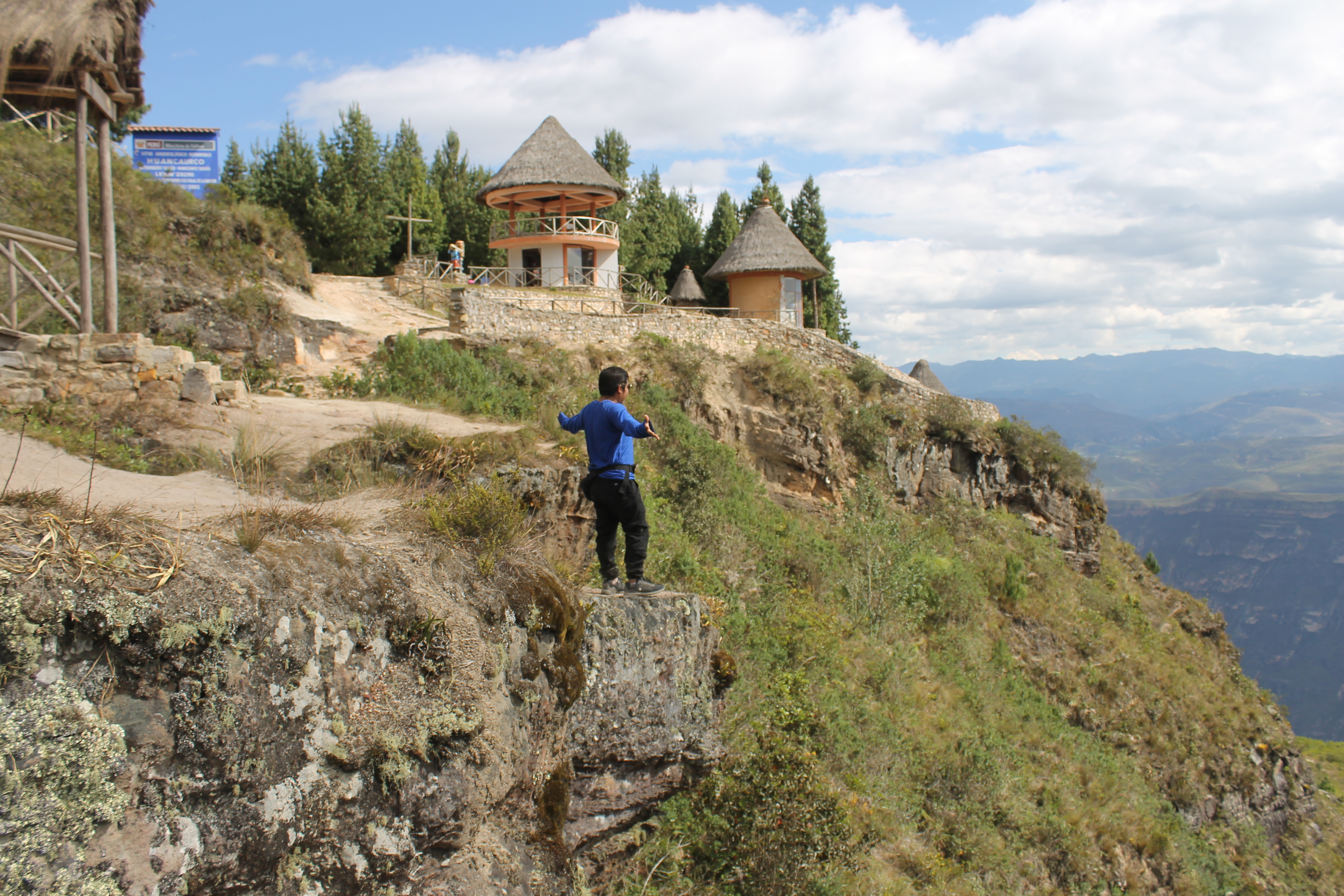 Introducción
En Chachapoyas existe un lugar que es visitado por muchos turistas, se llama el cañon huanca urco y el cañón del sonche en un pueblo llamado Huanca si le encanta caminar o desea sanar en movimiento estos dos lugares son ideales para visitar si se encuentra en chachapoyas.
Content:
I started my walk from the main square of Chachapoyas, I left at 9: 00 am with a light backpack carrying water and my food. The route to the viewpoint Huancaurco and sonche are about 13 km where it is equivalent to about 3 to 5 hours walking.
Walking is wonderful as you contemplate the landscape at your own pace and breathe the pure air at every step the view of the sky is perfect.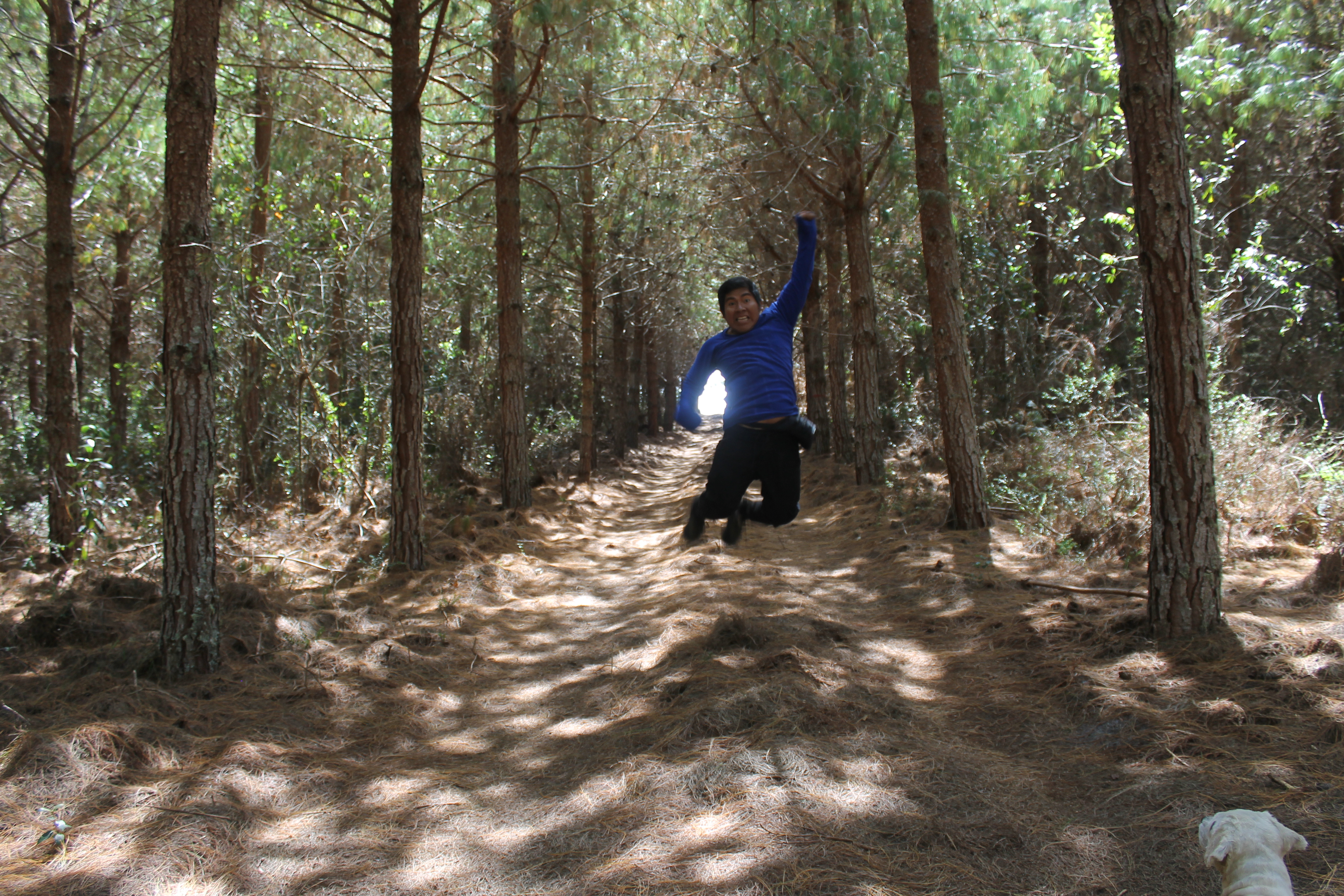 On my way I was able to smell the eucalyptus tree, see the rooster, the horse and the cows, everything allowed me to connect with living nature at every step of my way together with my friend the beethoven lion.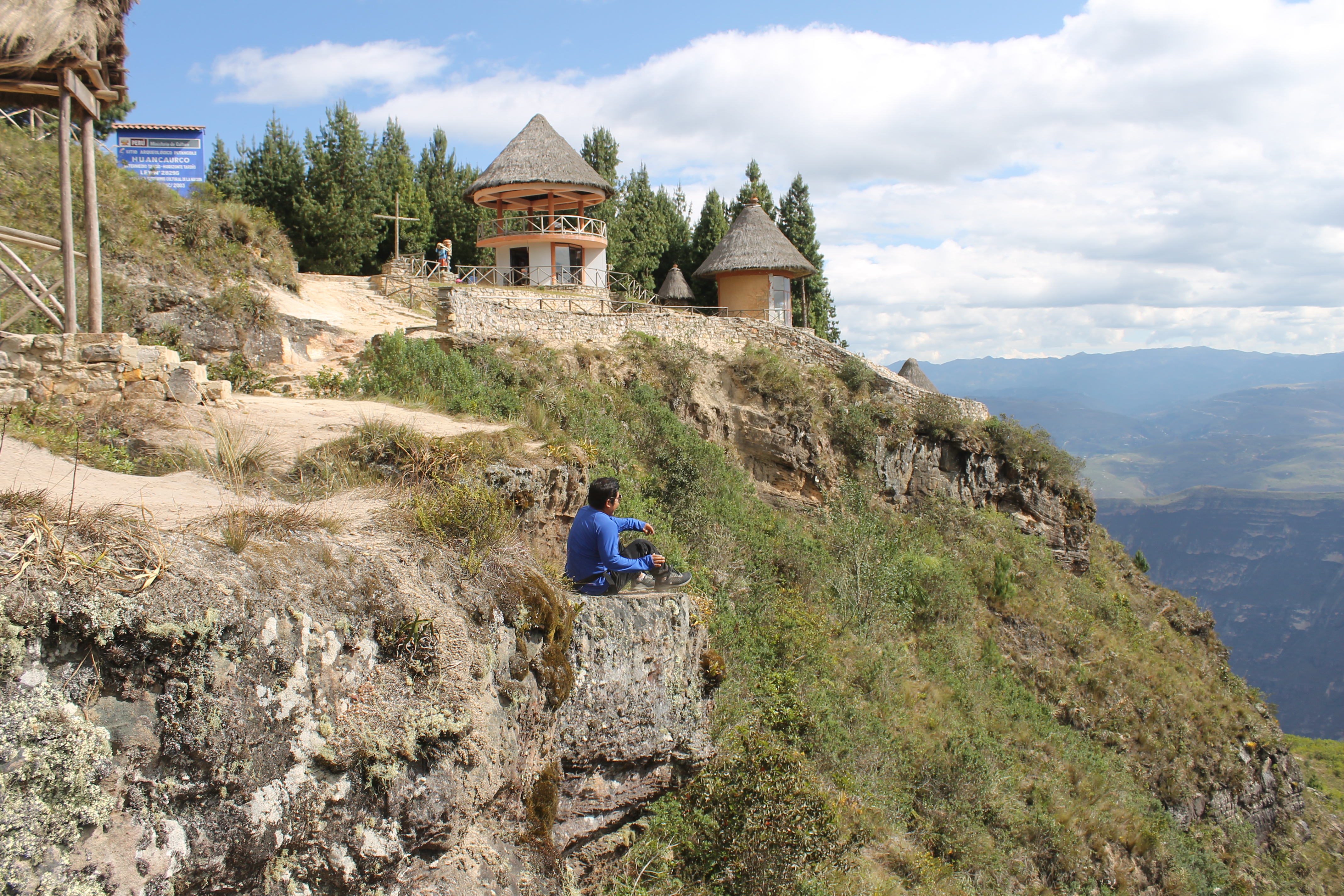 we arrived at the main square of the town of Huanca at 12:00 pm which is paid a value of 12 Peruvian soles in total to enter the viewpoints.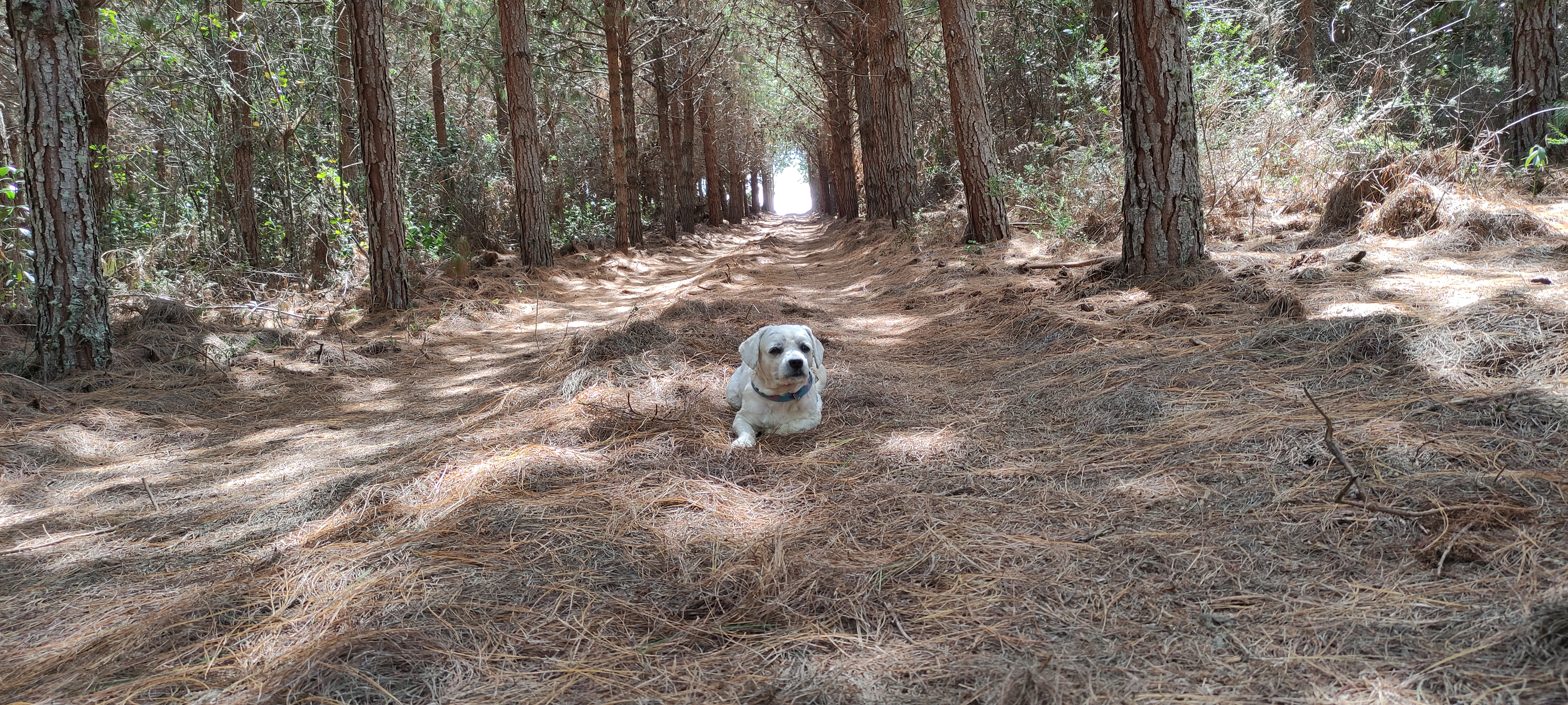 The first viewpoint that I decided to know was the Huancaurco viewpoint in that place the walk from the main square of Huanca has a duration of 2 hours of walking. there the energy is much more wonderful since you can see pine forests, more abundant nature.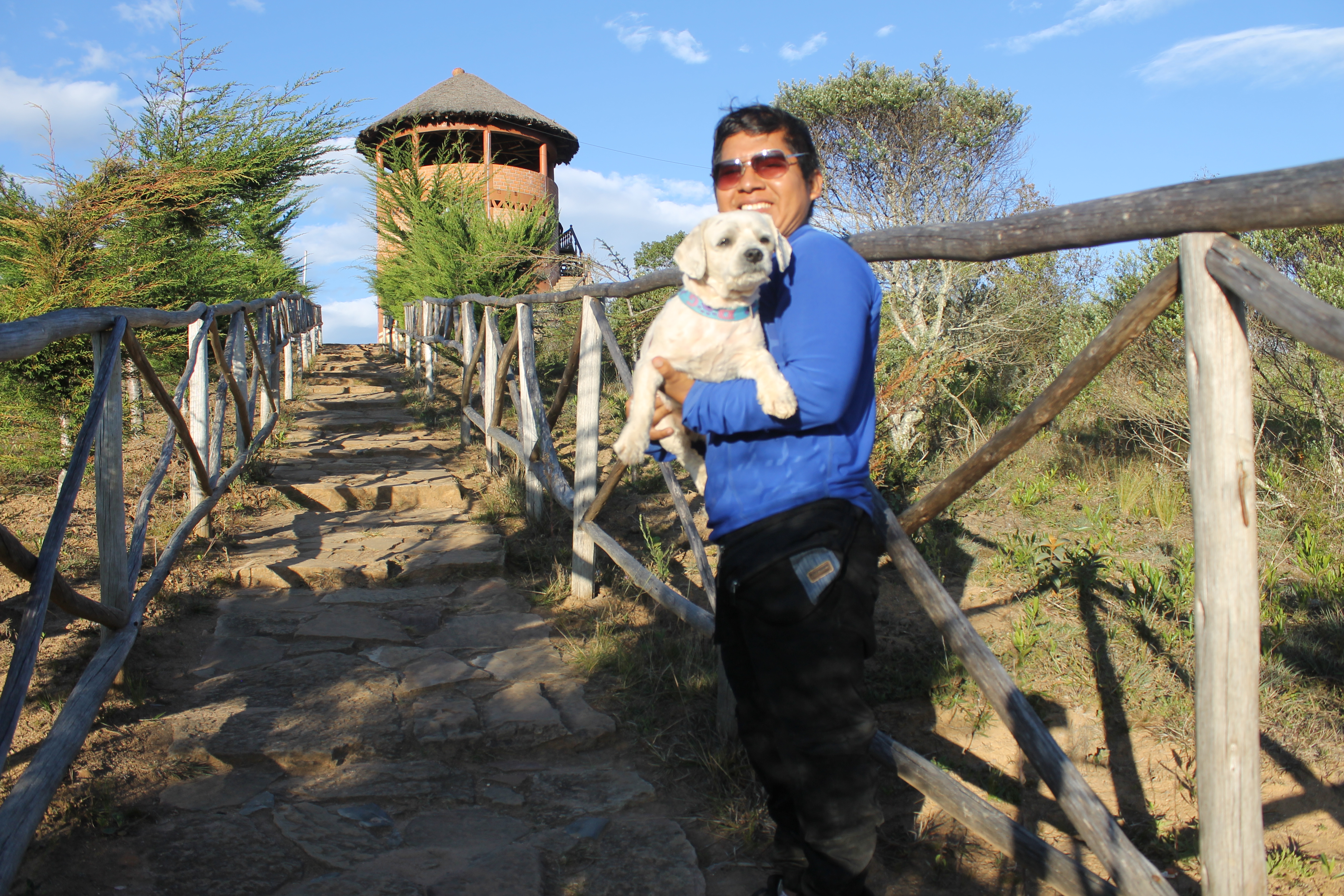 when you reach the canyon of the sonche the view is waoo impressive that one is surprised by its imposing energy, peace and joy that is felt, an ideal place to be in the present moment, where you can breathe peace and exhale love.
and thank you for living this experience and being live what one can contemplate.
Then I had lunch with the beautiful view of huanca urco and took beautiful photos.
Then I made the walk back my feet already hurt a little but I ordered my mind that you can continue walking to get to the pipe the sonche, with a positive attitude I continued my walk.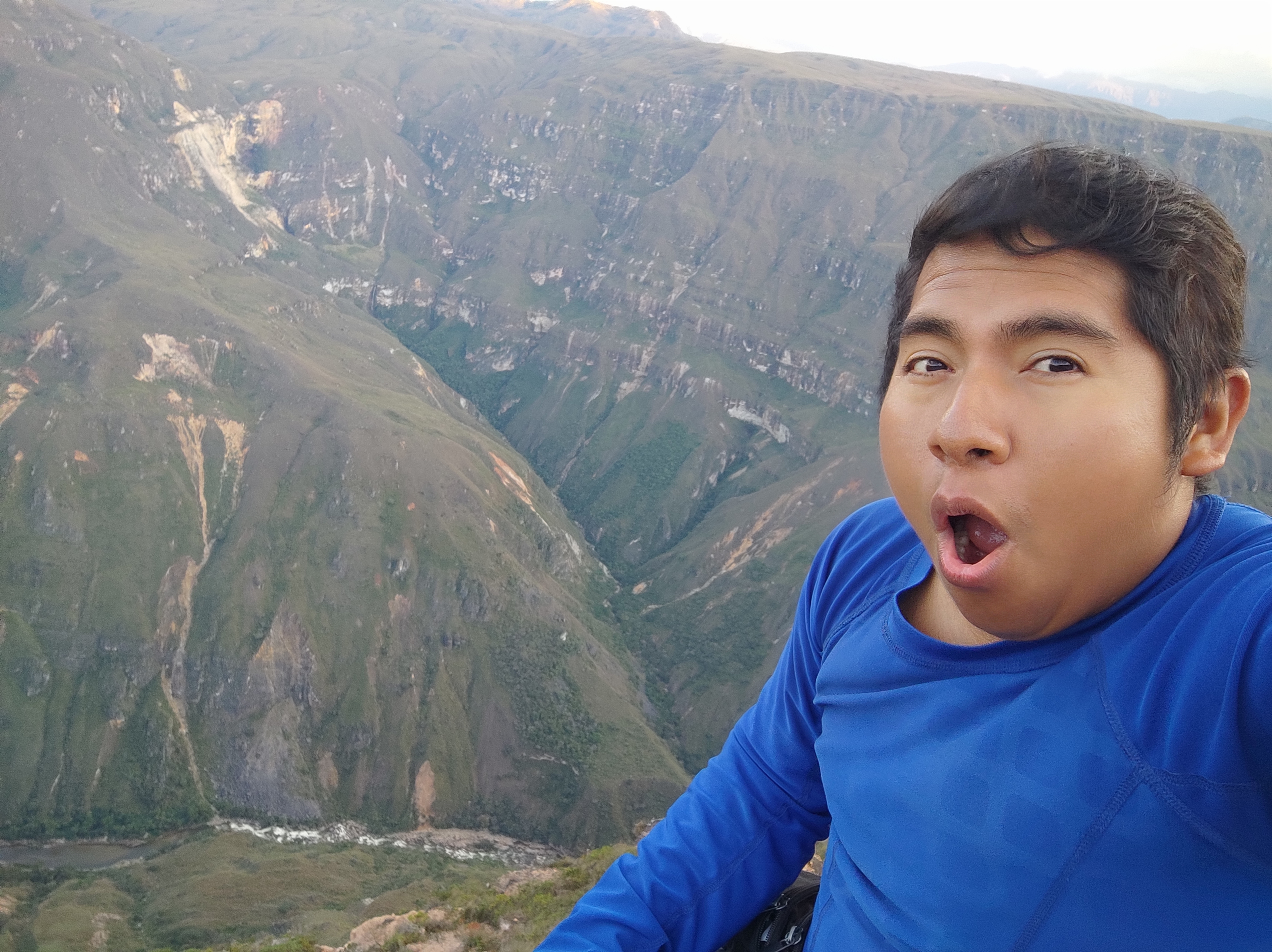 at sunset it is quite cold wind so I recommend bringing a sweater
I arrived at the other looked at at 5:00 pm at the viewpoint of the sonche where its magic is also extraordinary a grandeur of mountains that I could observe.
So if you arrive in Chachapoyas it is a place you should know to take beautiful photos and connect with nature in motion.
Contenido:
Inicie mi caminata desde la plaza de armas de Chachapoyas, salí a las 9: 00 am con una mochila liviana llevando agua y mi comida. El recorrido al mirador Huancaurco y sonche son unos 13 km donde equivale unas 3 a 5 horas caminando.
Caminar es maravilloso ya que contemplas el paisaje a tu ritmo y respiras el aire puro en cada paso la vista del cielo es perfecta.
En mi camino pude oler el árbol eucalipto, ver al gallo, el caballo y las vacas, todo me permitió conectarme con la naturaleza viva en cada paso de mi camino junto con mi amigo el león beethoven.
llegamos a la plaza de armas del pueblo de huanca a las 12:00 pm lo cual se paga un valor de 12 soles peruanos en total para poder entrar a los miradores.
El primer mirador que decidí conocer fue el mirador huancaurco en dicho lugar la caminata desde la plaza de armas de huanca tiene una duración de 2 horas de caminata. ahí la energía es mucho más maravillosa ya que se ve bosques de pinos, naturaleza más abundante.
cuando llegue al cañón del sonche la vista es waoo impresionante que uno se queda sorprendido por su imponente energía, paz y alegría que se siente, un lugar ideal para estar en el momento presente, donde puedas respirar paz y exhalar amor y agradecer por vivir dicha experiencia y estar en en vivo lo que uno puede contemplar.
Luego almorcé con la hermosa vista de huanca urco y realice hermosas fotos.
Luego realice la caminata de regreso mis pies ya me dolían un poco pero yo le ordene a mi mente que puede seguir caminando para llegar al caño el sonche , con actitud positiva continué mi caminata.
En el atardecer hace bastante viento frío por lo que recomiendo lleven una chompa.
Llegue al otro mirado a las 5 :00 pm al mirador del sonche donde su magia es también extraordinario una grandeza de montañas que pude observar.
Por lo que si llegas a Chachapoyas es un lugar que debes conocer para tomar hermosas fotos y conectarte con la naturaleza en movimiento.
Investment:
S/12 soles entrance to the two viewpoints
Mobility S/5.00
Food S/8.00
Inversión:
S/12 soles entrada a los dos miradores
Movilidad S/5.00
Alimentos S/8.00
Conclusion
Living experience with nature is a unique experience that one can connect with the animals of the countryside, the people who live in the countryside, their struggle, their customs. without a doubt it is our natural essence to always return.
Thank you, thank you, thank you God for allowing me to feel, to learn your magnificent creation.
Conclusión
Vivir experiencia con la naturaleza es una experiencia única que uno puede conectar con los animales del campo, las personas que viven en el campo, su lucha, sus costumbres. sin lugar a dudas es nuestra esencia natural el volver siempre.
Gracias, gracias, gracias Dios por permitirme sentir, aprender tu magnífica creación.
---

---
---