Phasmophobia, a horror game full of laughs. // Phasmophobia, un juego de terror lleno de risa. (ENG/ESP)
➤ The truth is that I'm not a fan of horror games, but for some reason they are strangely appealing when it comes to playing them with friends, because in the end more than fear, you enjoy it and more are the laughs than the terror you feel, and exactly that's what happens to me with this game, although really so far it has not come to scare me as such, the boys had a golden age with Phasmophobia, where they spent hours and hours playing it until they became expert ghost hunters and the truth is that they are scary because they sound like freaks. This time I started playing with @therealflaws and @brataka.
---
➤ The truth is I wouldn't say it's the horror game of the year, honestly so far it hasn't made me feel real fear but it has caught me a bit off guard at times, I think my biggest complaint would be maybe the death animations, which aren't surprising at all from my point of view, and don't inspire terror or almost fear, especially when you usually see the ghost approaching you in slow motion and it puts a whole boring animation on you. But otherwise it's full of incredible mechanics for the objective of the game, which is to know how to identify which ghost is haunting the place where we are. There are a lot of types of ghosts and according to the clues that we get, we must identify which one it is, for this we will use accessories like cameras, satanic books, radios where we will talk to the ghosts, summoning crosses, weird things that you put on the floor to illuminate a whole room and you can identify steps and all that kind of stuff, the truth is that I have not yet finished trying everything because when playing with several people let's say that each one will fulfill a role with the things that will take, since each person can only have 3 maximum objects. Being always one the flashlight and two extra for hunting ghosts. So far I always take a book and the radio to talk to the ghosts.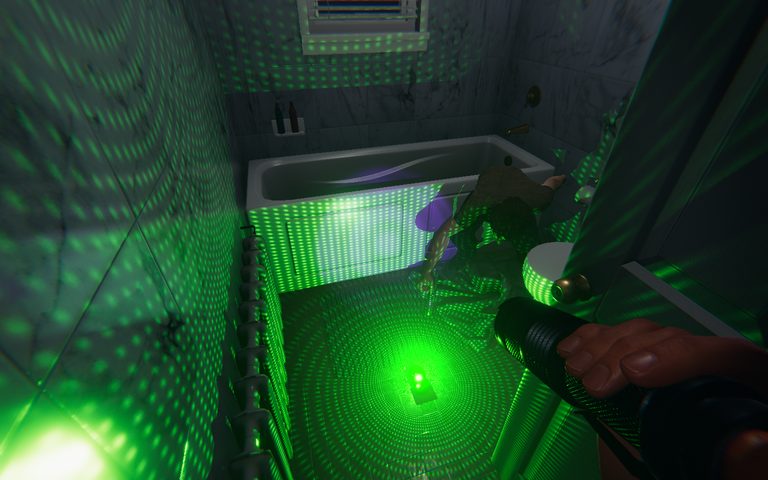 ---
➤ However not everything will be as easy as just looking for clues, because obviously at any time the ghost will seek to attack or kill us, so we will always have to be careful with our movements. Especially in the part where the ghosts start hunting and start looking for us to kill us, here we will have to find a hiding place and stay there without making any noise and with the flashlight off, and here comes the biggest detail. THE SOUND, as soon as we enter to play the first thing the guys told me is that we would use the audio of the game, we would talk there and not by Discord, and it has a quite realistic audio system where we will talk to each other depending on the distance, and even the ghosts can hear us, so when the hunt starts we will have to keep quiet because the slightest word will get us killed, which I did not know and made Brataka hate me because he died thanks to me in the video.
---
➤ The truth is that I quite liked Phasmophobia although I feel like a noob who doesn't know what to do, I have to start discovering much more of this game to enjoy it as it should, this is all for now, thank you very much for reading, see you in the next post!
All images and videos are by me.

---
Versión en Español
---
➤ La verdad es que no soy fanático de los juegos de terror, pero por alguna razón son extrañamente llamativos cuando se trata de jugarlos con amigos, porque al final más que miedo, se disfruta y más son las risas que el terror que se siente, y exactamente eso es lo que me pasa con este juego, aunque realmente hasta ahora no ha llegado a darme miedo como tal, los muchachos tuvieron una época de oro con Phasmophobia, donde pasaban horas y horas jugándolo hasta que se convirtieron en unos expertos caza fantasmas y la verdad es que dan miedo porque suenan como frikis. Esta vez comencé a jugar con @therealflaws y @brataka.
---
➤ La verdad es que no diría que es el juego de terror del año, sinceramente hasta ahora no me ha hecho sentir verdadero miedo pero sí me ha tomado algo desprevenido a veces, creo que mi mayor queja sería tal vez las animaciones de muerte, las cuales no son para nada sorpresivas desde mi punto de vista, y no inspiran terror ni casi miedo, sobre todo cuando generalmente ves al fantasma acercarte a ti en cámara lenta y te pone una animación toda aburrida. Pero de resto está lleno de mecánicas increíbles para el objetivo del juego, que es saber identificar qué fantasma está acechando el lugar donde estamos. Hay una gran cantidad de tipos de fantasmas y según las pistas que vayamos consiguiendo, debemos identificar cuál es, para esto usaremos accesorios como cámaras, libros satánicos, radios donde hablaremos con los fantasmas, cruces de invocación, cosas raras que pones en el piso para que iluminen toda una habitación y puedas identificar pasos y todo ese tipo de cosas, la verdad es que aún no he terminado de probar todo porque al jugar con varias personas digamos que cada uno cumplirá un rol con las cosas que se va a llevar, ya que cada persona solo puede tener 3 objetos máximos. Siendo siempre uno la linterna y dos extra para la cacería de los fantasmas. A mí hasta ahora siempre me toca llevar un libro y la radio para hablar con los fantasmas.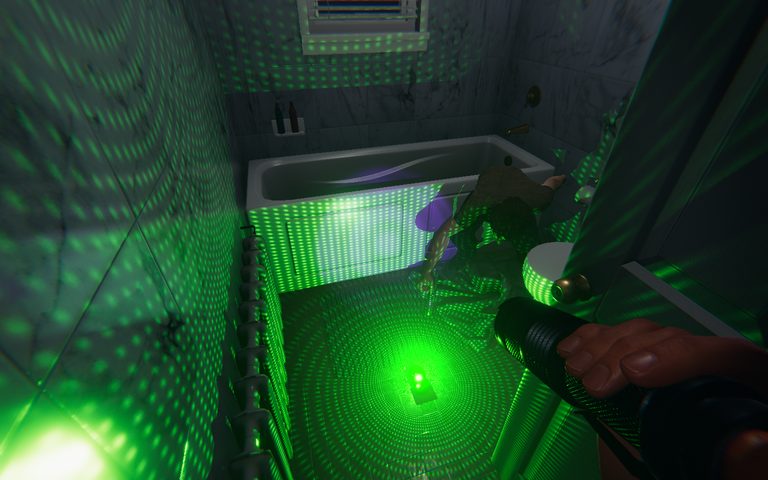 ---
➤ Igual no todo será tan fácil como solo ir buscando pistas, porque obviamente en cualquier momento el fantasma buscará atacarnos o matarnos, así que tendremos que ser siempre cuidadosos con nuestros movimientos. Sobre todo en la parte donde los fantasmas inician cacería y comenzarán a buscarnos para matarnos, aquí tendremos que buscar un escondite y mantenernos allí sin hacer ningún ruido y con la linterna apagada, y aquí viene el mayor detalle. EL SONIDO, apenas entrar a jugar lo primero que los muchachos me dijeron es que usaríamos el audio del juego, hablaríamos por ahí y no por Discord, y es que tiene un sistema de audio bastante realista donde hablaremos entre nosotros según la distancia, e incluso los fantasmas nos podrán escuchar, así que cuando se inicie la cacería tendremos que mantenernos en silencio porque la mínima palabra hará que nos maten, cosa que yo no sabía e hizo que Brataka me odie porque murió gracias a mí en el video.
---
➤ La verdad es que me gustó bastante Phasmophobia aunque me sienta como un noob que no sabe bien que hacer, tengo que comenzar a descubrir mucho más de este juego para poder disfrutarlo como se debe, esto es todo por ahora, muchas gracias por haber leído, ¡nos vemos en el próximo post!
All images and videos are by me.
---
---