This Week's RIsing Star Pack Winner / Prize Pool / Drum Crafting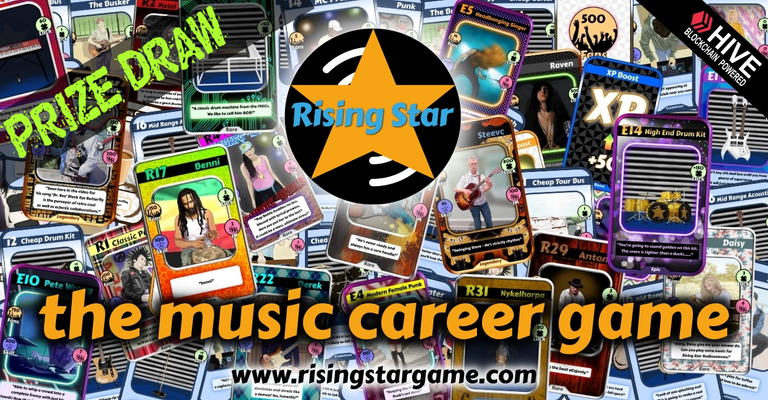 Prize Draw Winner
Congratulations to this week's Rising Star prize draw: @mawit07. Your 3 card pack is now ready to open. Good luck!
To enter next week's draw simply write a good quality post about Rising Star and include the #risingstar tag.
You may enter up to once a day and the prize draw is done live during Radio Evolved every Sunday.
No Reward Pool Increase This Week
Every week we use a formula to decide if we are able to increase the pool or not. This week we were not able to increase it.
The pool will grow in a sustainable way and the more players you can bring to the game the bigger the pool will become so spread the word and why not get some friends to sign up and help them create their Hive account!
Drum Crafting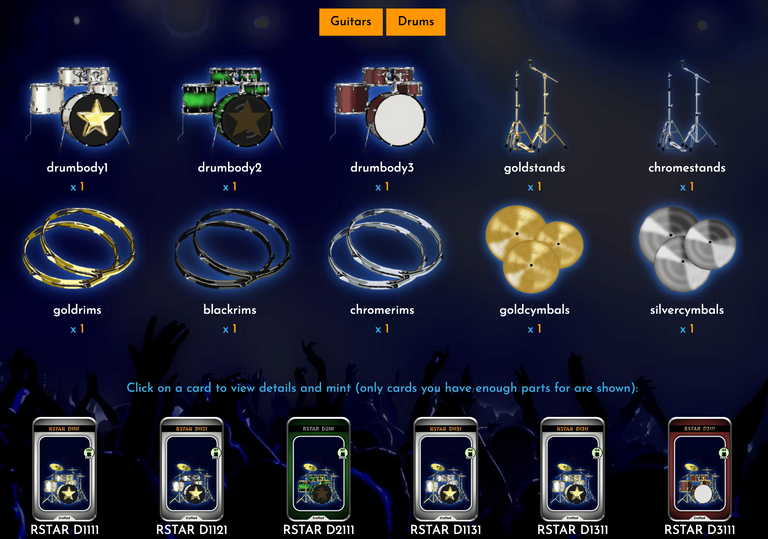 Drum crafting should be live this week. We are just putting the finishing touches to it and carrying out testing.
Cheers and rock on \m/
Jux and the team.
---
---