Vada Pav - an Indian Classic Snack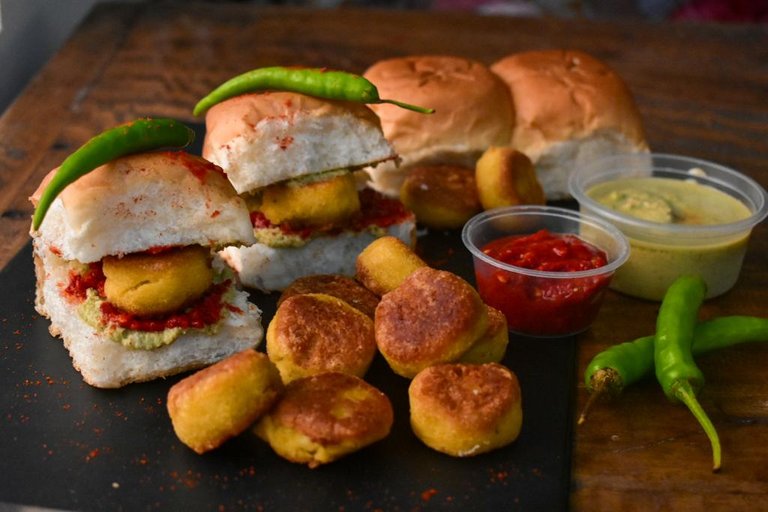 Vada Pav is one such Indian snack everyone here loves alongside some good tea. It is nothing but Fritters (Vada) and Bread (Pav).
How was this invented?
This snack was apparently an invention by a Maharashtrian named Ashok Vaidya, who had a stall outside the Dadar Railway Station, Mumbai. This dates back to the 1960s. Mr.Ashok would sell vada (fritters) and poha (beaten rice) at his stall which was adjacent another stall selling pav bread. Once, he randomly experimented placing a vada in the pav and added some chutney to add flavor. This combination blew up and got popular among the thousands of workers who passed through that station. This snack got really popular because of how it was a convenient lunch to carry for the workers and how it was affordable.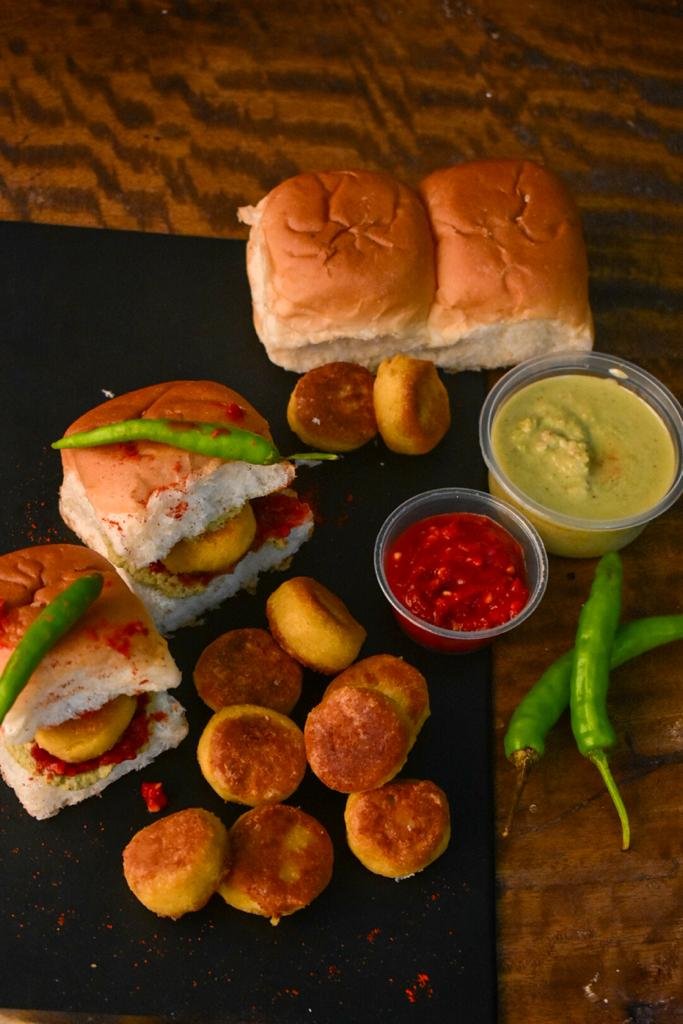 I bought a packet of pav, added vadas from ITC Chef, a brand selling frozen foods and added some schezwan chutney and parsley mint chutney for the flavor. Sprinkled some chilly powder on the top and boy was it deliciousss. You could make your own vada too, which is basically mashed potato fritters. It is generally priced around Rs.15 to Rs.20 (0.21 USD - 0.27 USD) by vendors here.
I had shot these pictures for a collaboration with the brand ITC. I hope you liked them.
Source for History - TOI
If you read till here and liked the post, do let me know through an upvote, a comment and maybe a reblog. Well, a follow would just make my day. You can also find me on other platforms @riyaflona. Stay tuned for more updates. Cheers!
---
---