Chronology of a Sunset
The sunset I think is one of the most beautiful spectacles of nature and being able to enjoy that magical moment is a complete blessing.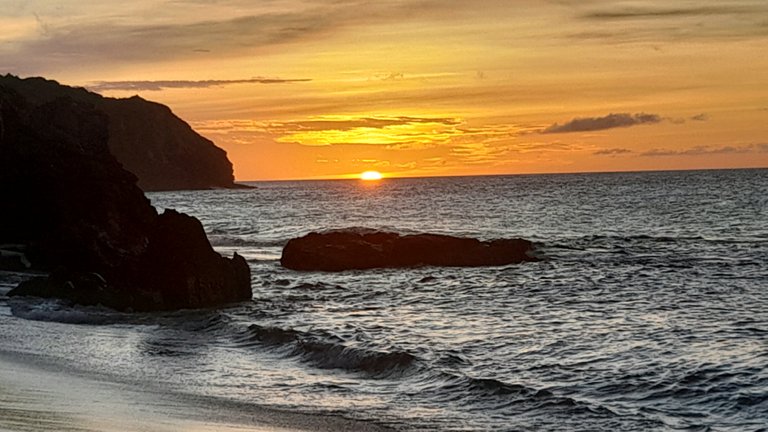 A few days ago we had an impromptu trip to the beach outside of our usual time which is usually in the mornings, in fact we left after four in the afternoon, so we wouldn't be there for long, but it would be the ideal time to capture the sunset.
When we got to the beach the sun was still bright, shining in all its glory so I thought I could do a sort of sunset sequence. And while the kids were playing I was doing what I usually do when I go to the beach... taking LOTS of pictures!
But it is impossible not to do so, especially if you find yourself in front of such beautiful landscapes as those offered by nature and in this special case the beach with its wonderful sunsets.
As the hours passed and the sun slowly descended to meet the horizon I was able to document every little change in the sky. It is incredible the range of colors that the sunset gives us, it is an absolutely perfect combination of colors from the moment it starts until the sun finally disappears into the horizon.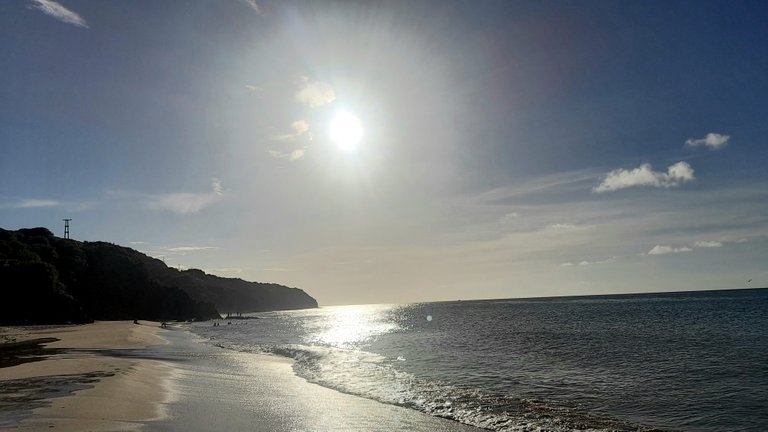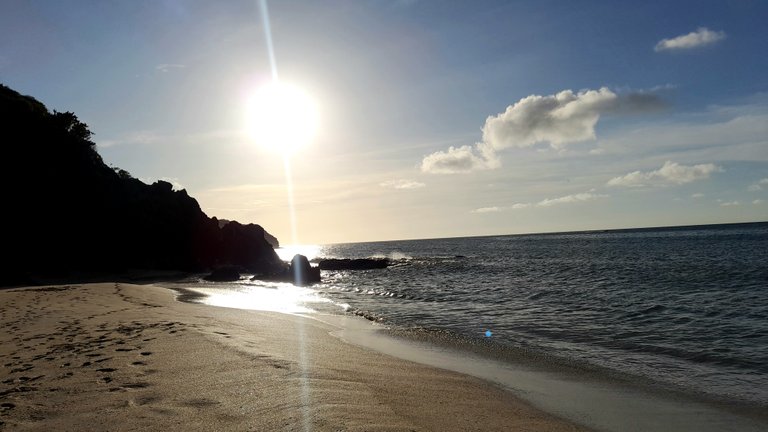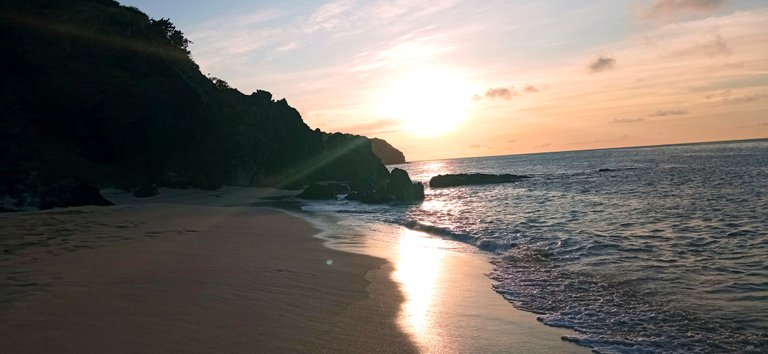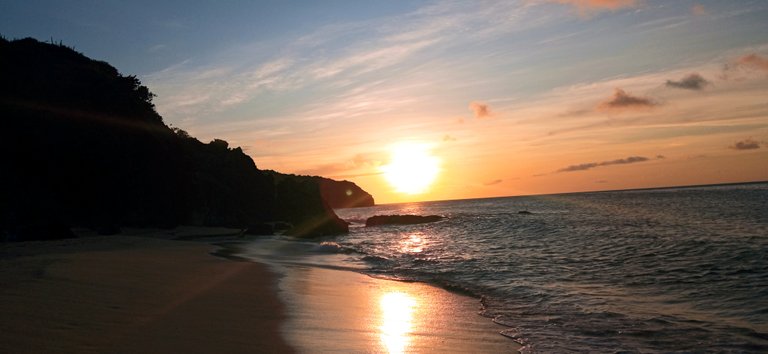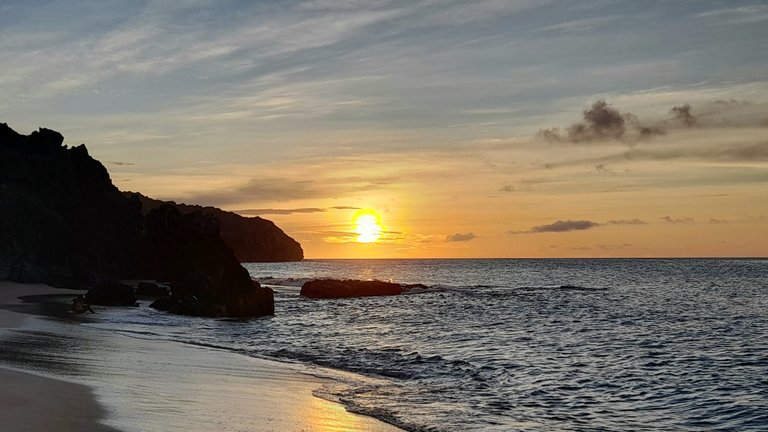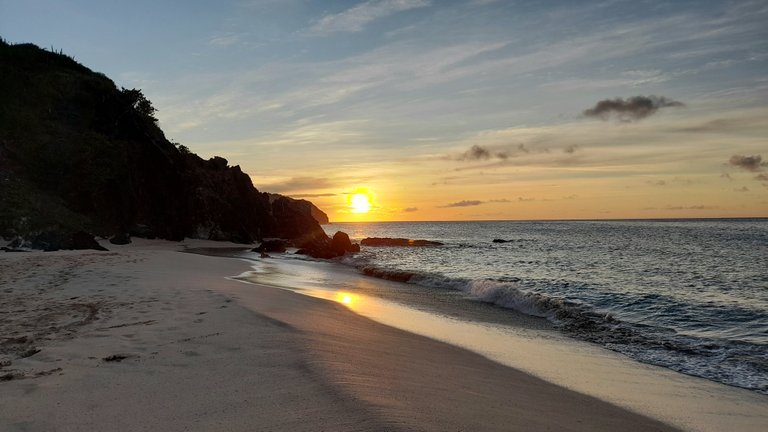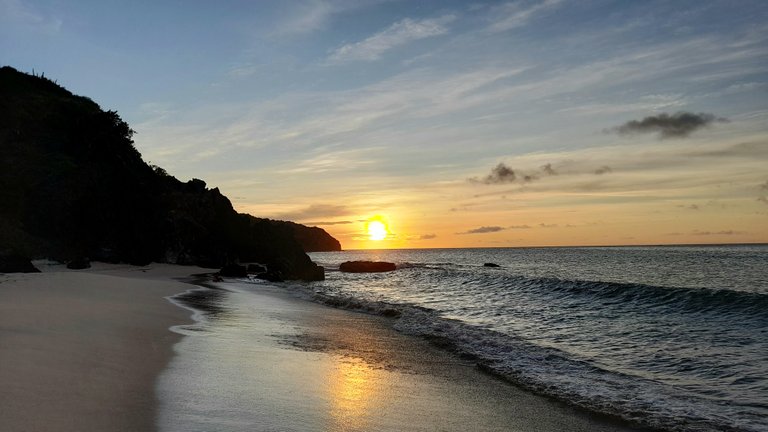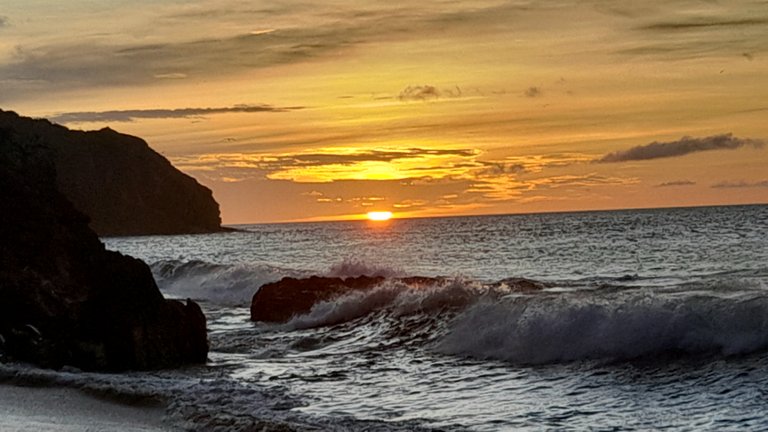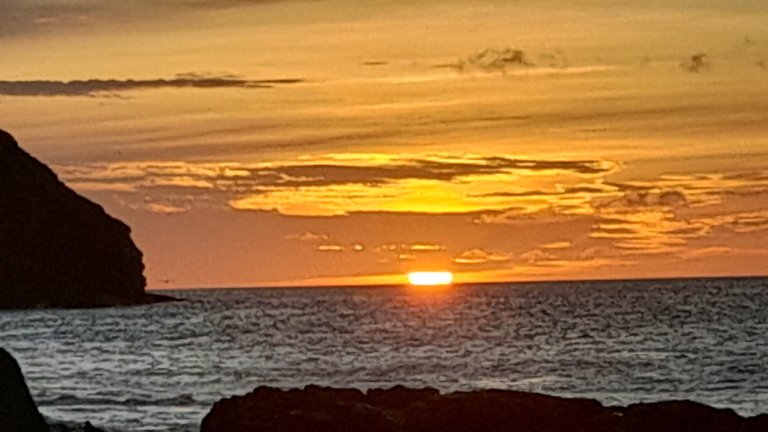 For me it was super exciting when finally the sun "touched " the horizon, it seemed that it was giving a tender kiss with the sea, which far from extinguishing its glow made it look much brighter.
I know, I looked a little cheesy hahaha. But it is impossible not to feel a little poetic in front of such beauty.
Without a doubt I feel blessed to live in a place where I have at my disposal wonders like this just minutes away from my home.
I hope you can enjoy these pictures of the sunset from my little island in the Venezuelan Caribbean Sea.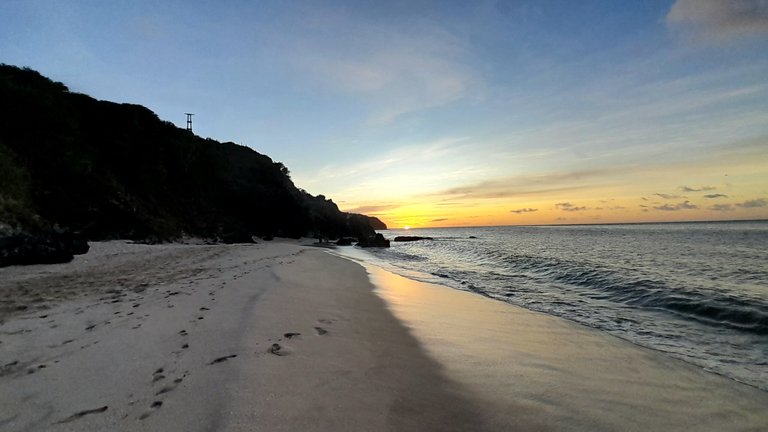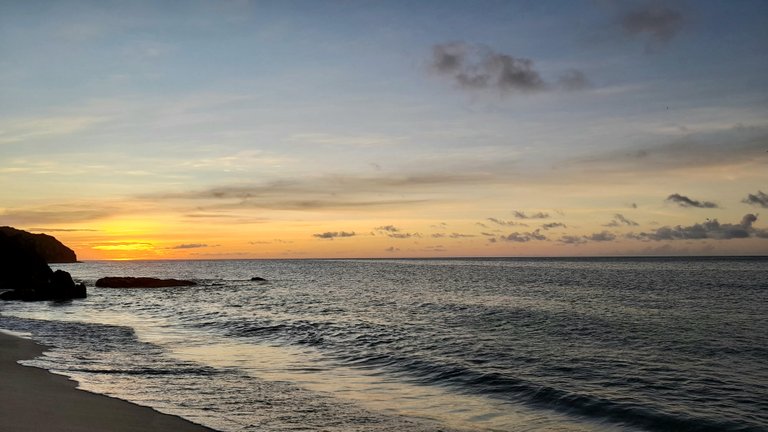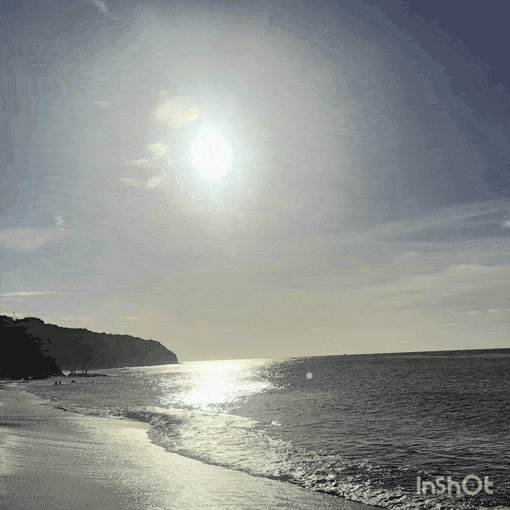 ---
---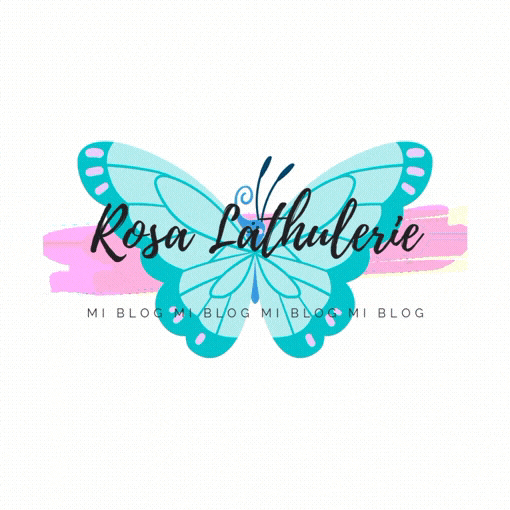 Photography by:
@rlathulerie, Samsung Galaxy M12
---
Translated with www.DeepL.com/Translator (free version)
---
Gif:| Inshot/Gif (creator and editor of gif)
---
---