I love you Daddy

Dad is every boy's super hero and every girl's first love. He is the best playmate and the one who doesn't scold as much as mom. He is the best playmate and he is the one who doesn't scold as much as mom and in my particular case I can say that my husband is a super dad and definitely deserved a special day!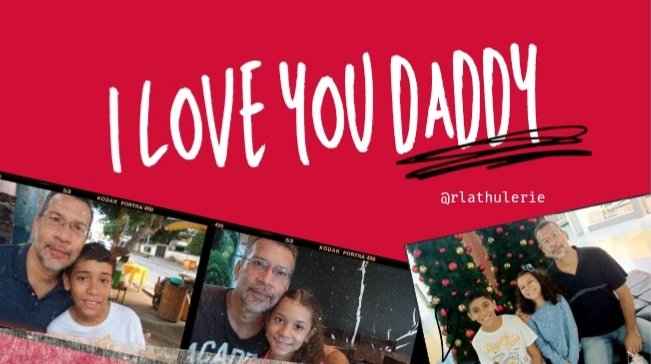 Father's Day, like many others, is a date that is criticized and labeled as commercial. And yes, I can't say that it isn't. On that day a lot of details are sold for parents, even for our business Detallitos Dulces, it's a very busy day.
And I ask myself, why not? A dedicated, loving and responsible father deserves a special day, a day of the year dedicated to receive much more love than usual and of course nice details.
Today there are many dads who raise their children side by side with mom and as I told you, I am particularly fortunate to have such a wonderful dad for my children and on Father's Day we made him feel very loved!
---

---
At home we don't give much value to material things, but to details that come from the heart and my children are specialists in that. I think it's mostly because that's what they've seen at home. I have always given them notes and cards made by me (that's what makes it special) on dates like Christmas, Children's Day, birthdays and sometimes for no special reason. Just to make them feel loved, and they have copied that pattern very well.
For that day, apart from the gifts they prepared at school, they each made something special at home for dad. Which to him is more valuable than anything else. So as soon as they wake up they throw themselves on him, shower him with kisses and give him their letters and details from school.
---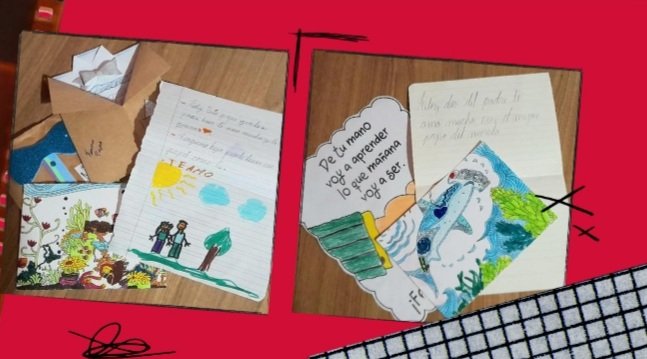 ---
Then comes everyone's favorite part and that is eating hahaha. In our family every celebration involves an outing to eat something delicious and that has always been the case. It is a custom that I had, because it is what we used to do with my parents and my sisters on every special date and I have brought it home with my husband and our children and that day could not be the exception.
So we went to have breakfast at one of our favorite places where they sell the best empanadas in Margarita Island! A place called "Puro Sabor "
which definitely lives up to its name because EVERYTHING is really delicious.
---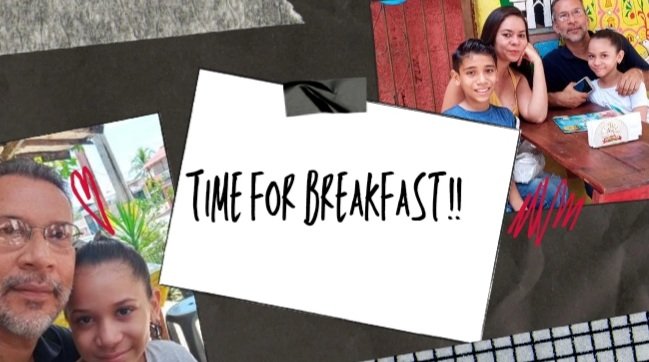 ---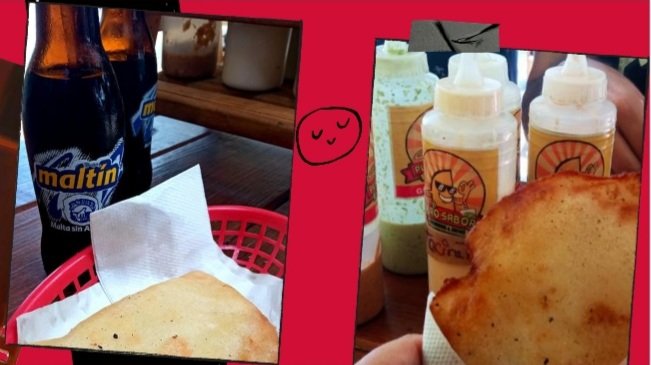 ---
That day we all ordered the same thing, two potato empanadas with cheese and two chorizo empanadas with their respective malt. That is the perfect marriage and of course lots of sauces! That definitely can't be missing when eating a crispy, golden brown empanada.
When we started eating we noticed that there was a mistake in the order and they brought me a chicken one instead of chorizo and my husband decided to change his and take mine. That's how sweet he is! So how come he doesn't deserve a special day? He deserves that and more!
---

---
Jose is that kind of all-around dad. Since our first son (Matias) was born, he took on the role of a full-fledged dad. He was the kind of dad who stayed up all night with me, changed diapers, made bottles, played, gave love and corrected me.
Today it is still the same, because in our house there are no exclusive tasks for mom or dad, we complement each other quite well and the truth is an invaluable help at home and in the care of our children.
---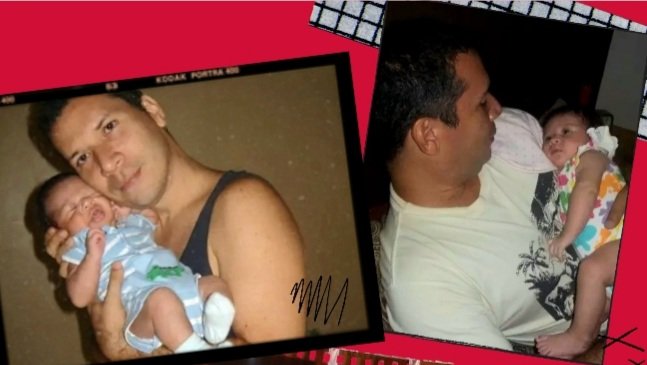 ---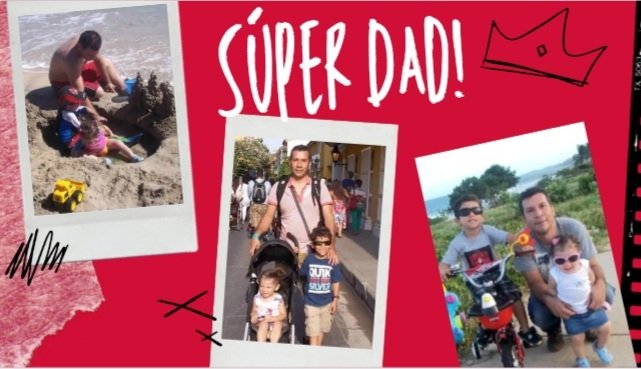 ---
He is one of those dads who hugs and kisses his children (including the boy, which I know many fathers don't do), he plays with them a lot, even more than me. He is always willing to sit on the floor and get dirty just to see them happy.
He never misses a school function and is the one in charge of picking them up and taking them to school. We go to their extracurricular activities together and of course he doesn't miss any of the kids' presentations or games. From every point of view he is a dad who has assumed his role and enjoys it. It was very hard for us to be parents so our children are truly a gift from God and are treated as such.
---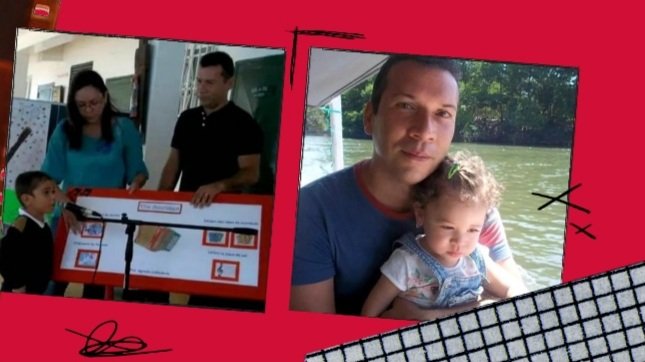 ---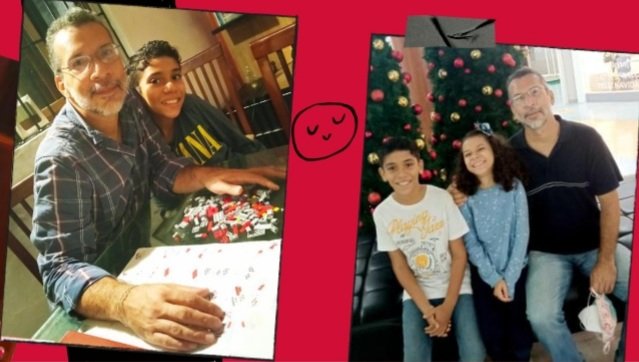 ---
I could spend hours listing each of his qualities as a father and why he deserves all the love he receives. He is spoiling, but he also disciplines when necessary, which is wonderful because I don't get to be "the bad mom ", the one who always sends him to do his homework or go to bed early. That is another task we share in the upbringing of our children.
---

---
As I mentioned above, since we started with "Detallitos Dulces " our holidays are working days, because we prepare breakfast surprises, candy arrangements and balloons just for special dates, but this day we decided to take a break and take it for the family. To be together and share.
It was a day in which I practically didn't use my cell phone, except to take pictures of course hehe, since the idea of not working was to dedicate the day to our family, so that's what we did.
---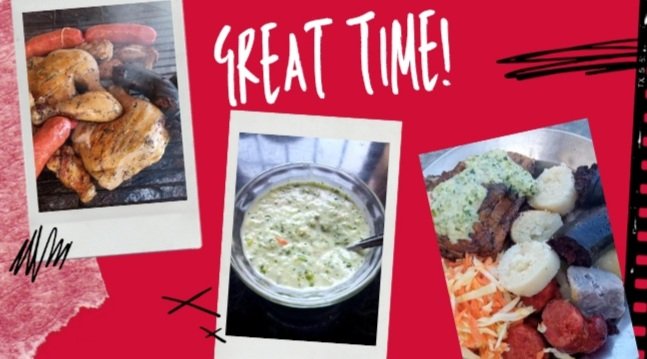 ---
It was a day like few others because we are always busy doing something and among so many activities we do not have a day in which we can say that it is exclusive to rest, even from the cell phone which is something that particularly I find very difficult but I was determined to fulfill what I promised. And just enjoy our family.
My husband? Happy to know he is loved and valued and of course to be able to rest instead of working hehe. It was a day to share, enjoy our company and rest. So after a nice lunch we went to bed to watch movies with the kids and that was more than enough for us.
---

---
And finally I can't talk about father's day without mentioning my dad. My beloved black boy who moved to the clouds twelve years ago.
There really are no words that can describe what dad meant to me. He was sweetness in person, with a noble heart and great values and principles. That kind of man my husband is a bit like.
A loving and spoiling father, the wittiest and wittiest. He was a kind of Mc Giver Güireño hehehehe. He would find a solution to everything. He was my mom's right and left hand and a very loving husband. I can only thank God for the immense blessing of having been his daughter. I love you daddy, kisses to heaven for you.
---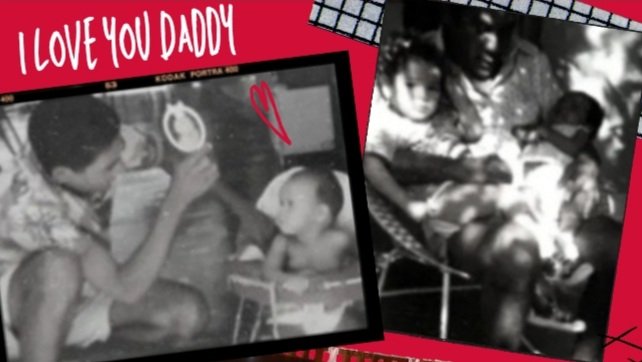 ---
A big hug to every daddy that makes life in this community! I hope you had a very special day. Happy Father's Day!
Kisses and blessings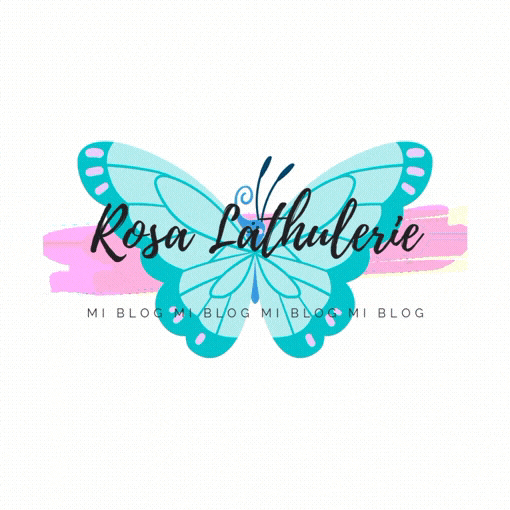 Fotografía por:| Photography by:
@rlathulerie, Redmi 9 AI QUAD
---
Edición por:| Edtion by:
@rlathulerie on Canva
---
Traducido con:| Translated with www.DeepL.com/Translator (free version)
---
---