Majestic in Black and White (El Agua Beach)
Black and white photographs are simply charming, I think they have a lot of character and definitely invite you to take a closer look at them.
A few days ago I published my first black and white photographs in the Liketu community and I was even more in love with them, so I decided to come and share some of them with you.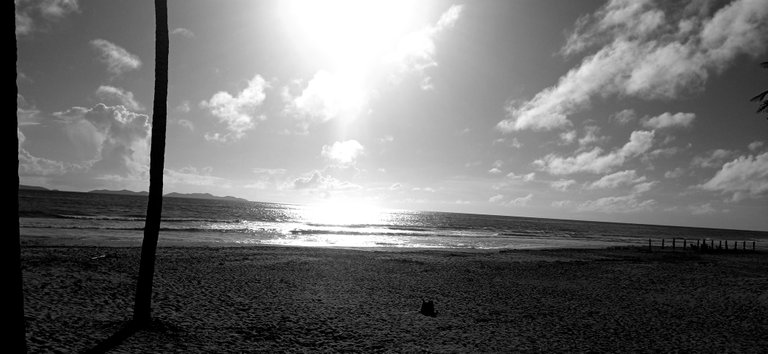 I am not a photographer and I don't have a professional camera, in fact I use my cell phone, but living in an island with so much history and beautiful beaches as Margarita is, gives me a lot of scenery that under no circumstances I can overlook.
I love taking pictures, I think it is a beautiful way to keep for the memory moments and places that marked our lives, but since I joined #Hive I have been much more careful when taking them so that they look the best possible.
Anywhere I go I am attentive and prepared. Always ready like the Boys Scouts to take a photo at the best moment and although I thought black and white was reserved for certain types of photos, after posting my first black and white photos I wanted to try others I took recently.
Of course living on an Island my favorite landscape to photograph is the beach and although many love the sunset for me the sunrise over the sea is the most beautiful thing that can exist.
---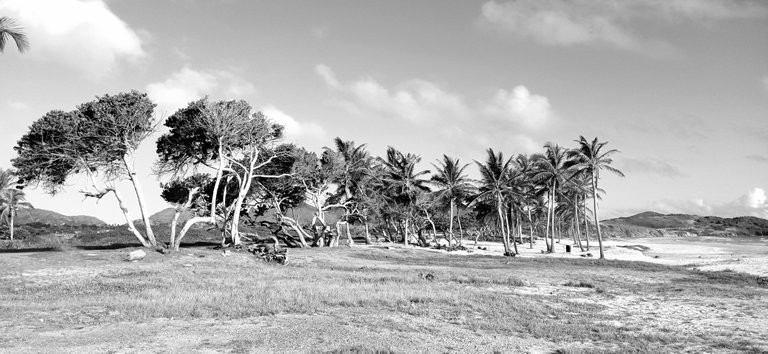 ---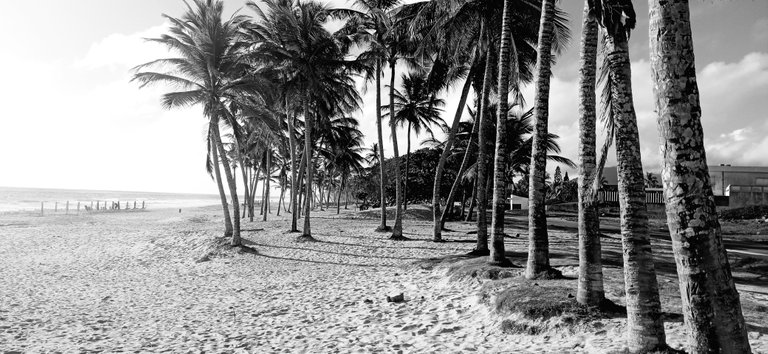 ---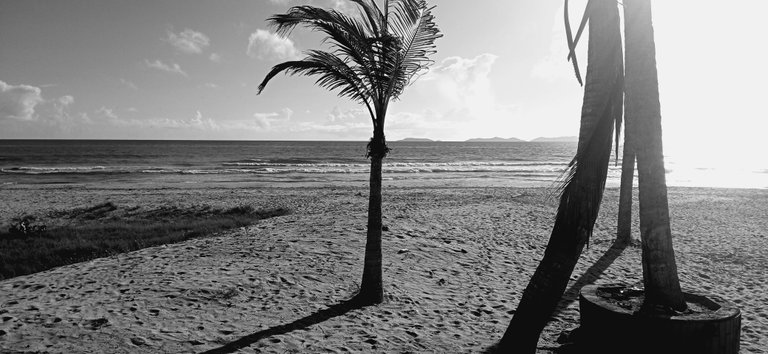 ---
That intense silver color that the sun's rays give us over the sea are like an energy discharge for me, the breeze, the sand, the palm trees, everything, absolutely everything invites you to reflect on how blessed we are.
On Sunday I had the opportunity to spend some time near Playa El Agua, one of the most visited beaches of our island and of course I took the opportunity to bring back many new photographs.
Maybe many people think that a few is enough because at the end of the day it is the same beach, but there is nothing more wrong than that. The sea is never the same, the sand never has the same grooves and that immense sky always looks different, so each postcard has its own charm.
I really didn't think that the black and white beach photos would look so beautiful but as soon as I took them I started to try and I loved the result! Especially the ones where the sun is reflected on the sea.
---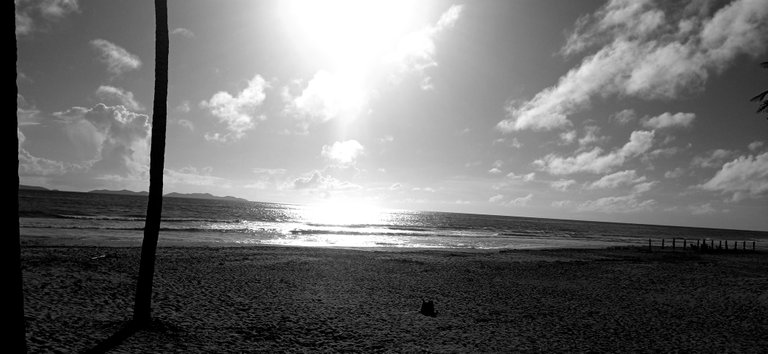 ---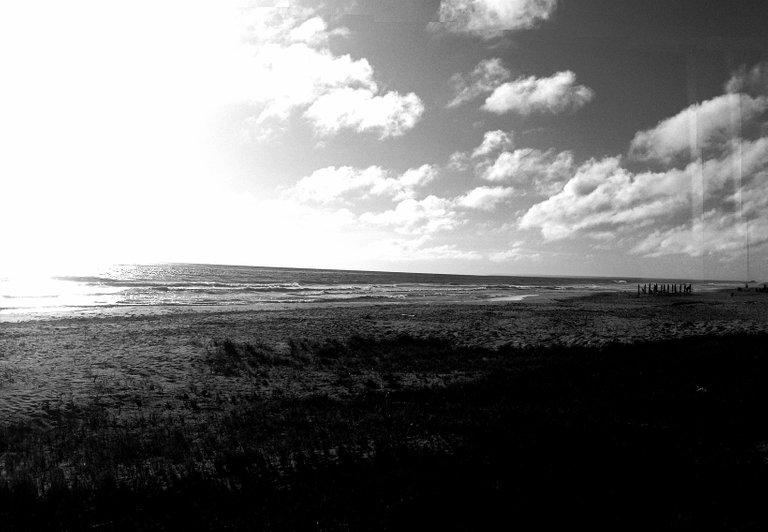 ---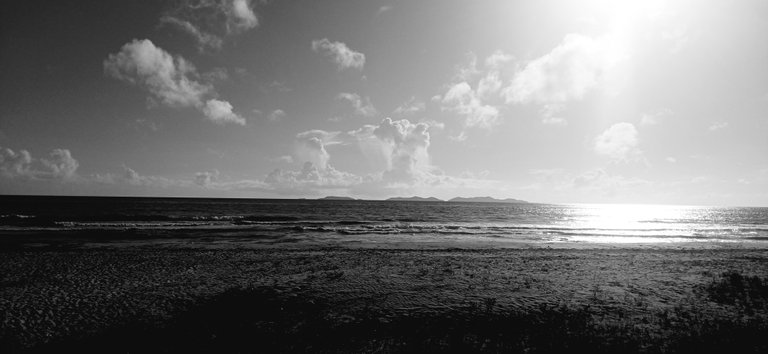 ---
That intense glow in the sky and on the sea can be appreciated perfectly in the absence of colors.
For me what makes black and white photos special is that they force you to look at them carefully to appreciate every detail and I think it's really beautiful to notice every little detail that you probably wouldn't notice when you see it with all its colors.
Playa el Agua usually has a lot of waves but that particular day the sea was quite calm, which gave me a completely different landscape than it usually offers.
At that time of the day it is very common to see it alone, in fact you can see the awnings and umbrellas of the hotels waiting for the moment to protect us from the inclement sun. But if we take a walk after noon we can see it full of visitors and residents of the island who come to enjoy its beauty.
---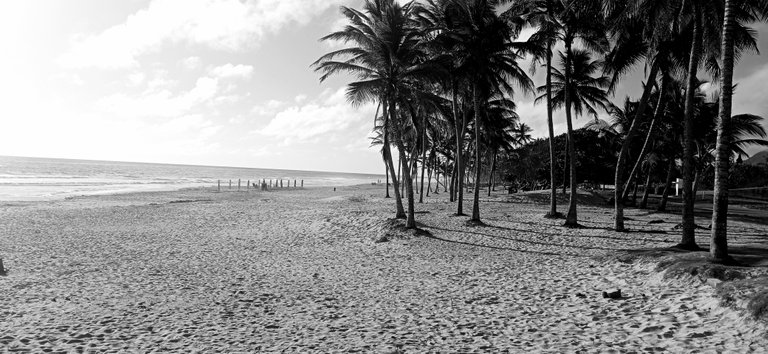 ---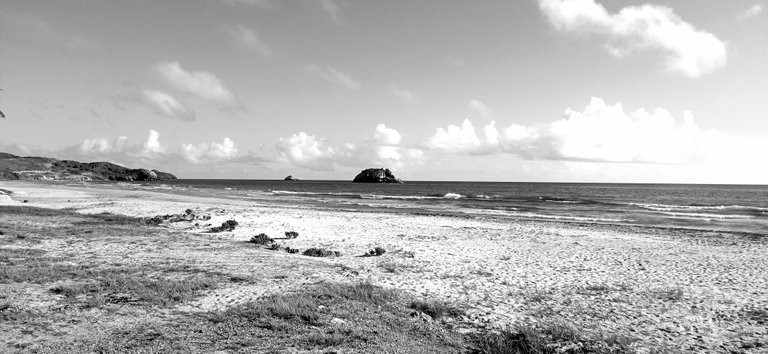 ---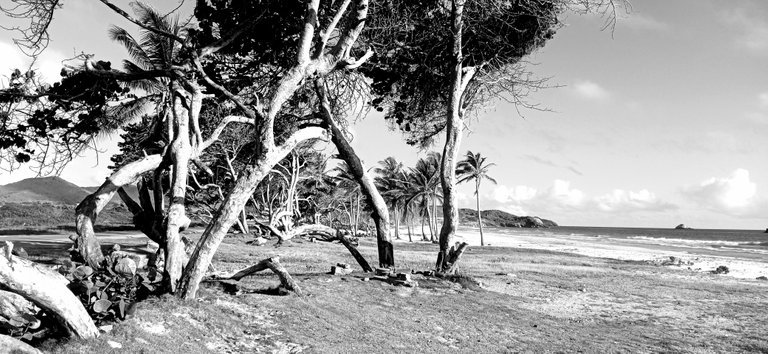 ---
It is impossible not to feel intoxicated by the smell of the sea and its sound and even if the sand is a bit hot you can't resist sinking your feet in it. The sea was so calm and the sky so clear that if you look closely in the background you can see the mountains of Sucre state in the distance.
We didn't stay long, just enough time to take the pictures, but I can assure you that it was more than enough to make my day and return home full of new energy.
I really hope you can enjoy this little piece of heaven that is our island, which even in black and white looks absolutely majestic.
---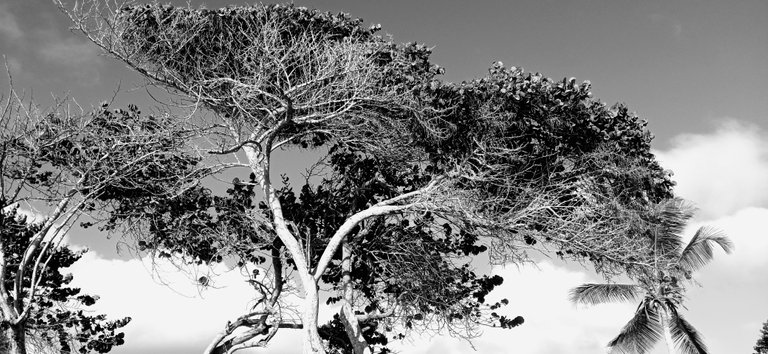 ---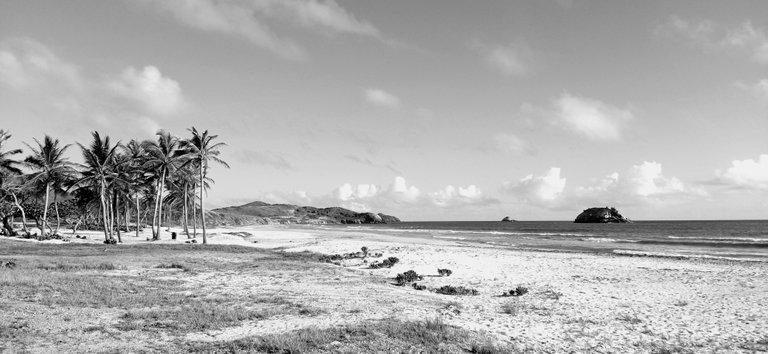 ---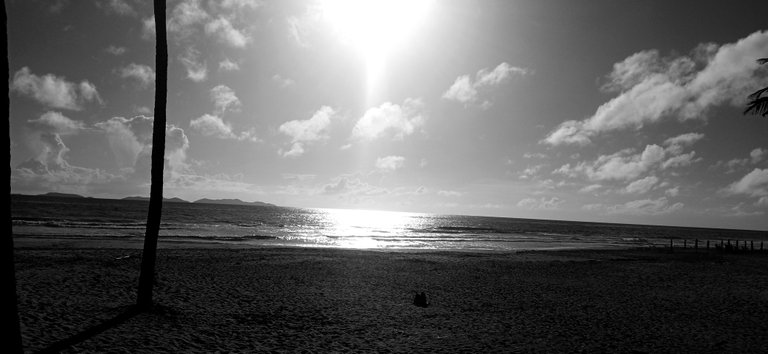 ---
We will be seeing each other more often. Kisses and blessings!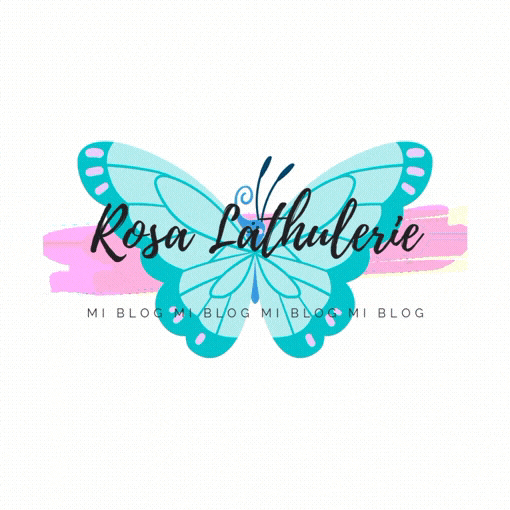 Fotografía por:| Photography by:
@rlathulerie, Redmi 9 AI QUAD
---
Edición por:| Edtion by:
@rlathulerie on Canva
---
Traducido con:| Translated with www.DeepL.com/Translator (free version)
---
---