Brace for another rate hike - Bank of Canada decides
It's that time of the month again when the Bank of Canada (BOC) decides if there will be a policy rate hike or not.
Looks like there is another rate hike on the cards.
All economists representing major banks in Canada are forecasting a 25 basis point hike on Jan 25, 2023. There are common indicators these experts are pointing to. Let's look at those numbers for clarity.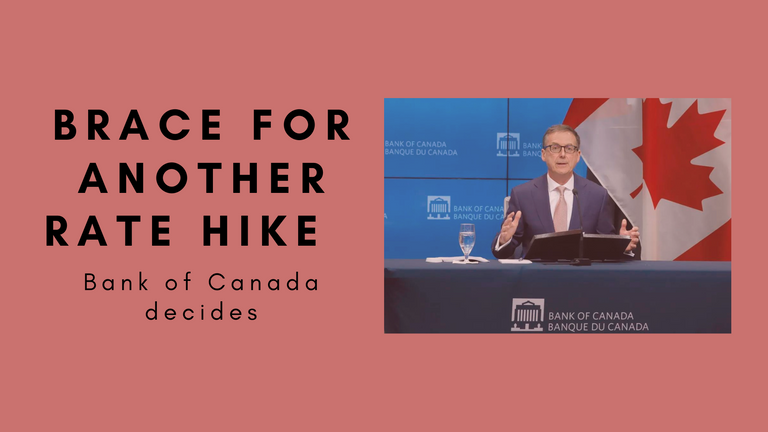 Annual Inflation Rate
Canada's annual inflation rate slowed last month. It came down to 6.3 percent from the Summer peak at 8.1 percent and from the slightly high 6.8 percent in November. When you look at the numbers you realise that these numbers are nowhere near the targeted 2 - 3 percent inflation the Bank is aiming for. However, the analysts and the general public are hoping these are encouraging enough numbers for the Bank to think this is time to stop hiking the rate every month.
|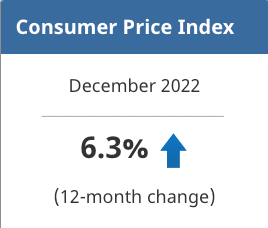 |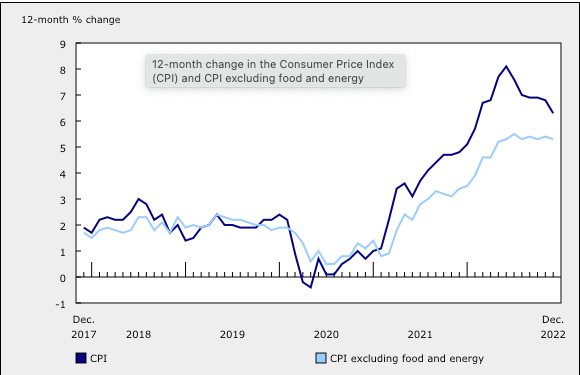 The slow inflation in December is due to the falling gas prices and slow decrease of food prices as well. Both these numbers can go up pretty quick as I don't think the rate hike has anything to do with these numbers. These two numbers are directly being impacted by the Russia war and global supply chain disruption and food production.
The Bank of Canada officials will be looking into these inflation numbers and decide whether this is enough progress or not. I don't think this is enough for the technocrats in the bank.
Unemployment
The unemployment rate is not buzzing. There is still a strong job labour demand and that is pushing wages higher. That will ultimately counterbalance the rate hike tightening the Bank is expecting. I am not sure but the impact of rate hike will increase the unemployment rate in the coming months. It is a wait and see strategy at this point in time. But, the data is still not confirming that the Bank will stop raising rates. They need to be darn sure that all numbers line up for them to stop what they are doing.
A Verdict
There will be a rate hike- again
It is highly likely that there will be a rate hike again. There is not enough conviction in the market data and inflation numbers for the Bank to sway their decision to stop the hike. All economists are saying the same thing and predicting a 25 basis point hike. I hate it but that is mostly likely true.
What does this mean for me?
This means I am poorer than before. More than 75% of my income will go to my mortgage and other debts. I may have to tone myself down while investing and spending. I am already skimming but there is more to it I guess.
Not sure what type of investment strategy I can have at this point. Surviving is the best strategy until we see relief.
---
If you want to read more on the data
https://www150.statcan.gc.ca/n1/daily-quotidien/230117/dq230117a-eng.htm
Posted Using LeoFinance Beta
---
---