Resident evil (serie Netflix)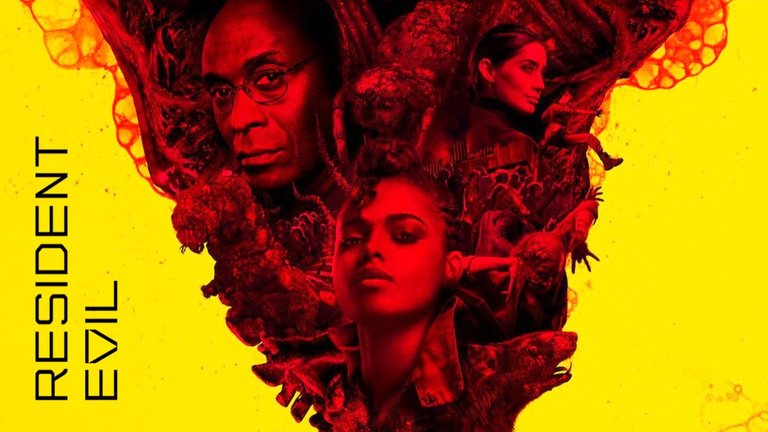 Bueno... perdón es que de verdad que me la estaba pensando muy bien en hacer esta reseña, porque siento que fue un total chiste esta serie algo que carece muchísimo de contexto y parece que quien lo escribió lo hizo por salir del paso.
Una de las pocas cosas que puedo rescatar es que "me entretuvo", no en el sentido de la historia de RE como tal, sino de la que han creado para esta serie. No me gusto en absoluto que mezclaran problemas familiares con "inhumanos".
Pues esa es otra cosa que critique inmediatamente. Pues se supone que son Zombies y que dependiendo del virus y la evolución se les va dando otros nombres propios. Aquí la palabra zombie lo dijeron un par de veces y una de ellas era para expresarse hacia un humano común y corriente, simple expresión pues.
El tema de la inclusión esta muy fuerte, pues vemos a un Wesker de color y una pareja LGBT. No estoy en contra de ello en lo absoluto. Pero si quieres hacer eso lo mejor es hacer un reboot no una continuación del evento en Racoon City, pues de ser así lo mejor que pueden hacer es conservar el aspecto de los personajes lo mayormente posible.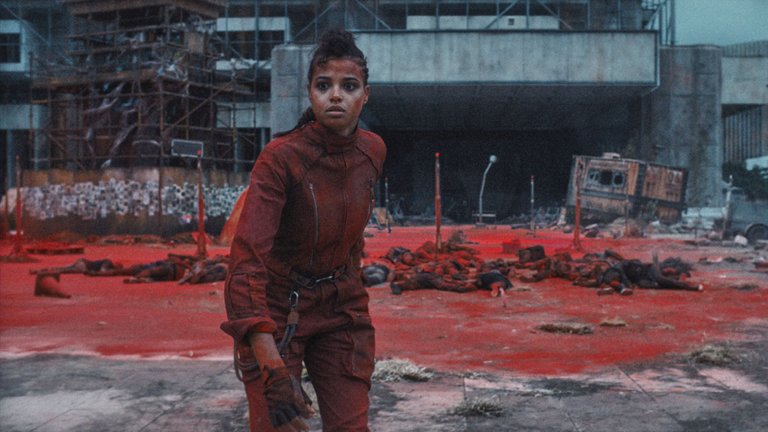 El inicio es bastante incierto a mi parecer aunque hubo por unos instante un toque de RE4 con el gusano que salió de la nada. Aquí aunque quisieron mostrar un poco ese lado survival, la verdad que se han quedado muy cortos. No digo que la protagonista tenga que ser tan fuerte como la saga Alice, pero al menos me hubiese gustado que no fuese tan descuidada y que la mostraran tanto como una victima de todas sus faltas y metidas de patas.
Simplemente no hay un concepto allí con este personaje que lo han manejado lo bastante mal como para desear que la mordiera un "inhumano" o la asesinara Umbrella.
Creo que desde el aspecto de niña fue algo bastante molesto, su rol daba dos pasos adelantes y tres atrás. No es un excelente ejemplo y mucho menos tampoco una buena hija. Pero bueno a Wesker lo muestran mínimamente como es realmente en las películas, hablando de su personalidad fría.
Pero creo que todo tiene una razón de ser y se intenta explicar en el transcurso de la serie, pues todos sabemos que Wesker murió en un volcán, así que esto no es un spoiler como tal si eres fanático de los juegos, estaríamos hablando de clones. Algo que me parece muy extraño porque el virus que poseía era muy inestable como para que sus clones fueran exitosos y no una manada de cuerpos comidos por el virus y transformados.
https://clase-diez.com/wp-content/uploads/2022/07/critica-de-resident-evil-netflix-jade-y-billy.webp.webp
Estas dos niñas, que presuntamente son las hijas de Wesker me parecen que es un tira y hala bastante molesto. Se entiende que la adolescencia es una etapa común que tenemos que vivir y se ve todo lo que se muestra con respecto a ellas. Pero nunca me imagine un Resident Evil contando una historial parental, en lo absoluto y ahora que existe me disgusta como fan.
En la serie se van narrando dos ambientes, el pasado New Racoon City donde el Virus-T hace de las suyas nuevamente y el presente donde una de las hijas de Wesker parece darle riendas a toda la historia o ser el punto focal.
Me gusto (cosa extraña) que mostraran experimentos como la adaptación del shrieker (RE6) en una señora. Este experimento lo que hace es controlar a los zombies. En el caso de la serie no lo hicieron con una garganta grande, sino más bien una protuberancia en la parte inferior del oído.
Pudimos apreciar que utilizaron a un cocodrilo infectado del virus en referencia al Monstruo del lago en RE4. Y me gusto que lo hayan usado en contra del enemigo haciendo algunas adecuaciones en su ADN y con el descubrimiento del Shrieker.
Como también el famoso Liker y el de la sierra que me pareció que su muerte fue muy tonta, no es un experimento que pueda simplemente morir con un tiro en la cabeza, eso lo dejan muy claro en el juego.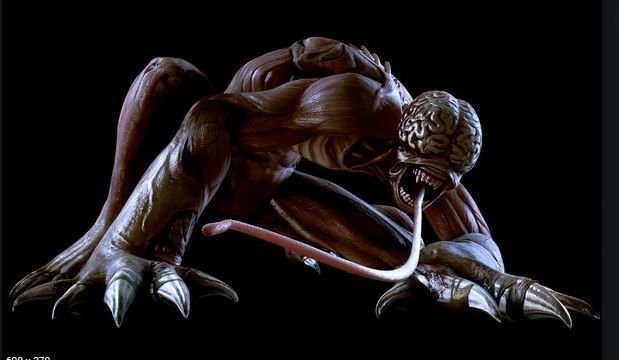 La verdad es que no hay mucho que decir más que simplemente hacer spoiler de todo lo malo de esta serie. No me gusto ningún rol ni los actores, fue muy decepcionante aunque tampoco esperaba que fuera mejor que la saga de Alice que por cierto yo amo, a pesar que no esta ni cerca de ser como los juegos, pero si se ponen a comparar con esta nueva serie, amarían el trabajo de Paul.
Esta es la primera temporada que consta de 8 capítulos de una hora aproximadamente cada uno. A pesar que se cuenta dos historias puedes entender todo (la historia que crearon).
Una de las cosas que no me gusto fue mostrar que el virus en el Wesker original si le daba ciertos atributos como velocidad y fuerza, estos clones fueron... Dios mío. Ustedes tienen que verlo para que me puedan entender.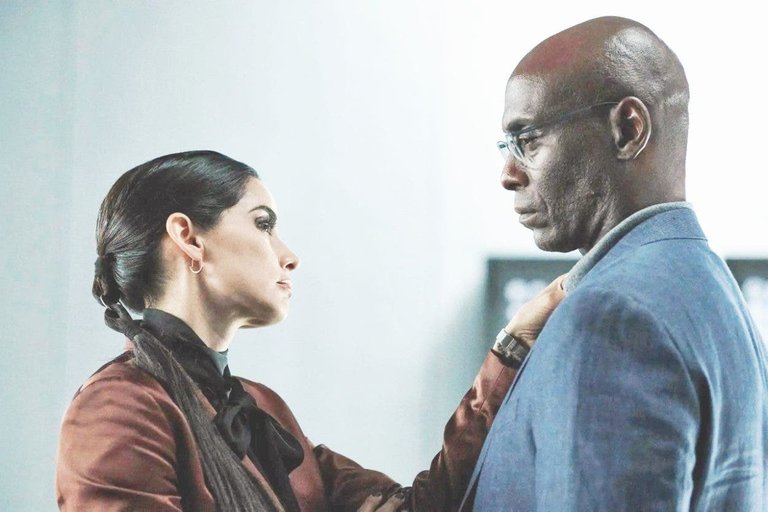 Nuevamente ponen en practica la forma tan obvia en que se escapa el virus y este hace desastre, así como las fragilidades de Umbrella o más bien de sus altos mandos. Aunque ahora que recuerdo rescato el rol de Evelyn Marcus cuyo papel lo ha tomado la bella Paola Núñez. Del resto es muy meh, un nuevo pueblo pero con mayor tecnología, una Umbrella cuya seguridad y sede es del total asco lo que conlleva a que el virus mismo se ría de ellos en su cara una vez más.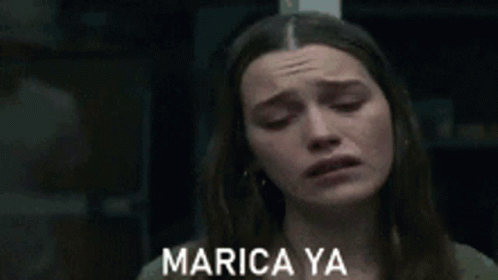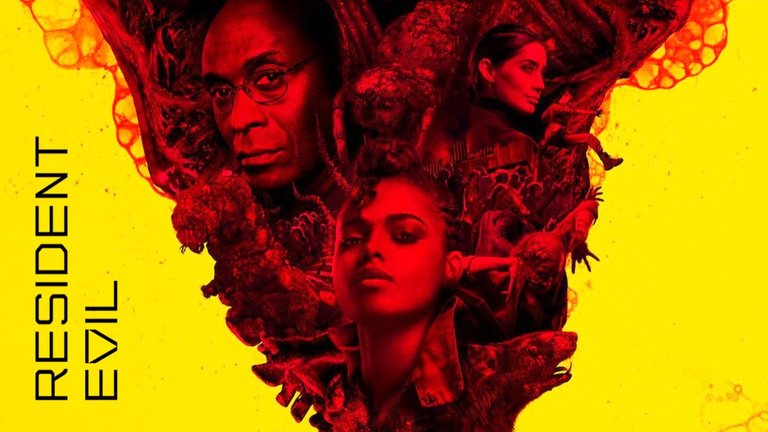 Well... I'm sorry, I was really thinking hard about doing this review, because I feel that this series was a total joke, something that lacks a lot of context and it seems that whoever wrote it did it just to get out of the way.
One of the few things I can rescue is that "I was entertained", not in the sense of the RE story as such, but the one they have created for this series. I didn't like at all that they mixed family problems with "inhumans".
Well that's another thing I immediately criticized. Well, they are supposed to be Zombies and depending on the virus and the evolution they are given other names. Here the word zombie was said a couple of times and one of them was to express themselves to an ordinary human, simple expression.
The theme of inclusion is very strong, as we see a Wesker of color and an LGBT couple. I'm not against it at all. But if you want to do that the best thing to do is to do a reboot not a continuation of the event in Racoon City, because if so the best thing to do is to keep the look of the characters as much as possible.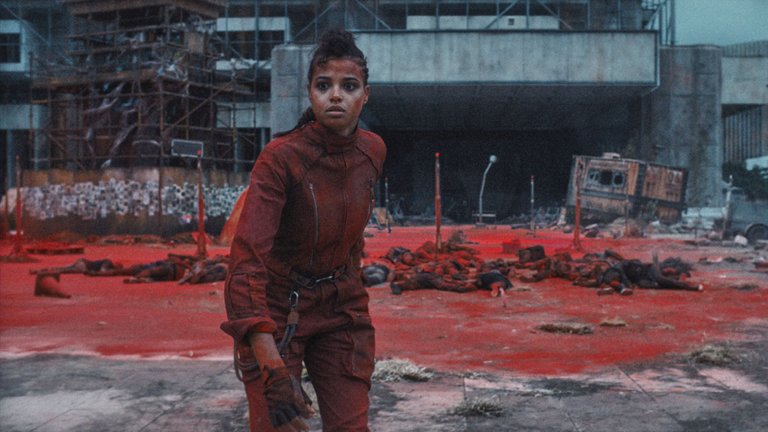 The beginning is quite uncertain in my opinion, although for a few moments there was a touch of RE4 with the worm that came out of nowhere. Here, although they wanted to show a little bit of that survival side, the truth is that they have fallen very short. I'm not saying that the protagonist has to be as strong as the Alice saga, but at least I would have liked her to not be so sloppy and shown as much as a victim of all her faults and screw-ups.
There just isn't a concept there with this character that they mishandled it enough to want her to be bitten by an "inhuman" or killed by Umbrella.
I think from the girl aspect it was pretty annoying stuff, her role was taking two steps forward and three steps back. She's not an excellent role model, let alone a good daughter. But well Wesker is shown minimally as he really is in the movies, talking about his cold personality.
But I think everything has a reason to be and it is tried to be explained in the course of the series, because we all know that Wesker died in a volcano, so this is not a spoiler as such if you are a fan of the games, we would be talking about clones. Something that seems very strange to me because the virus he possessed was too unstable for his clones to be successful and not a herd of bodies eaten by the virus and transformed.
https://clase-diez.com/wp-content/uploads/2022/07/critica-de-resident-evil-netflix-jade-y-billy.webp.webp
These two girls, who are presumably Wesker's daughters seem to me to be a rather annoying tug of war. It is understood that adolescence is a common stage we have to live through and you see everything that is shown regarding them. But I never imagined a Resident Evil telling a parental history, not at all and now that it exists I dislike it as a fan.
In the series two environments are narrated, the past New Racoon City where the T-Virus is doing its thing again and the present where one of Wesker's daughters seems to give reins to the whole story or be the focal point.
I liked (strange thing) that they showed experiments like the adaptation of the shrieker (RE6) in a lady. This experiment what it does is control the zombies. In the case of the series they didn't do it with a big throat, but rather a protuberance in the lower part of the ear.
We could appreciate that they used a crocodile infected with the virus in reference to the Monster of the lake in RE4. And I liked that they used it against the enemy by making some adjustments in its DNA and with the discovery of the Shrieker.
As well as the famous Liker and the one with the saw that seemed to me that his death was very silly, it is not an experiment that can simply die with a shot in the head, they make that very clear in the game.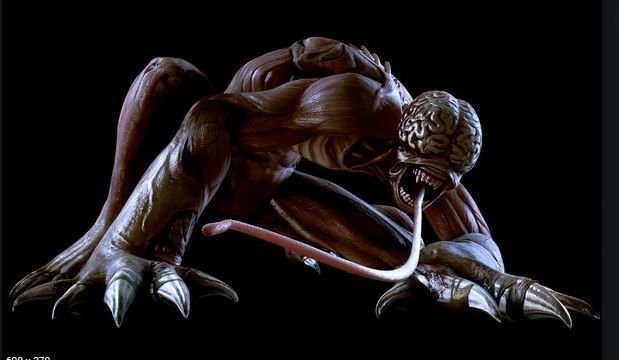 The truth is that there is not much to say more than just spoilers of everything bad about this series. I didn't like any of the roles or the actors, it was very disappointing although I didn't expect it to be better than the Alice saga which by the way I love, even though it's not even close to being like the games, but if you compare it to this new series, you would love Paul's work.
This is the first season which consists of 8 chapters of about an hour each. Even though it tells two stories you can understand everything (the story they created).
One of the things I didn't like was showing that the virus in the original Wesker did give him certain attributes like speed and strength, these clones were.... Oh my God. You guys have to see it so you can understand me.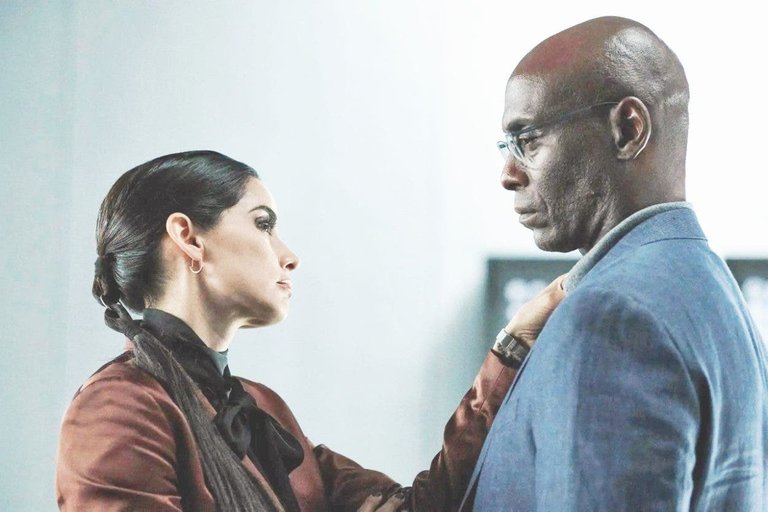 Once again, they put into practice the obvious way in which the virus escapes and causes disaster, as well as the weaknesses of Umbrella or rather of its high command. Although now that I remember I rescue the role of Evelyn Marcus whose role has been taken by the beautiful Paola Núñez. The rest is very meh, a new town but with more technology, an Umbrella whose security and headquarters is of total disgust which leads to the virus itself laughing at them in their face once again.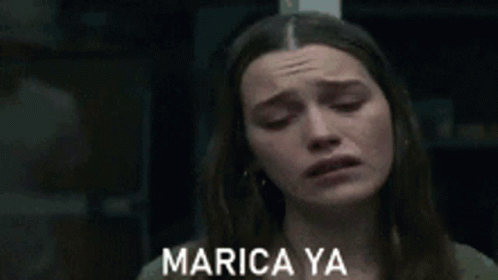 ---
---