Hiszpania 2021 Vlog - Malgrat De Mar PL - Atrakcje - Oprowadzamy Po Mieście - Część 2/2
---
(polecam zmienić filmik na 1080p 60kl/s /I recommend changing the movie to 1080p 60fps)
O czym dziś:
Kontynuujemy naszą wycieczkę po Malgrat De Mar , i po zobaczeniu panoramy miasteczka ze wzgórza z poprzedniego odcinka , ruszamy tym razem do ciekawego miejsca zwłaszcza dla najmłodszych ,ale również i nieco starszych dzieci, a dokładnie po do Parc Francesc Macia. Park jest podzielony tak jak by na 3 części , dla najmłodszych dzieci , w którym pełno kolorowych różnego rodzaju bajkowych elementów ,drugi dla starszych dzieci z zjeżdżalniami ,huśtawkami itp , a trzeci dla nastolatków czyli coś w rodzaju skate park . Następnie przejdziemy się długą i szeroka promenadą gdzie można odwiedzić jedną z wielu kawiarni ,sklepików i klubów. Jednym słowem jest to miejsce na długi klimatyczny spacer ,wydania nieco euro ,czy szaleństwa w dyskotece. Na sam koniec wejdziemy do jednej z naprawdę klimatycznych restauracji stworzonej wręcz dla rodzin z dziećmi ale nie tylko. Restauracja posiada plac zabaw dla dzieci , a przed słońcem na 'tarasie " osłaniają nas oświetlone drzewa. Zapraszam na kolejny odcinek Vlogu z Hiszpanii
Screeny dla zachęty   

 what today:
We continue our trip around Malgrat De Mar, and after seeing the panorama of the town from the hill from the previous episode, this time we set off to an interesting place, especially for the youngest, but also slightly older children, namely Parc Francesc Macia. The park is divided into three parts, for the youngest children, full of colorful fairy-tale elements, the second for older children with slides, swings, etc., and the third for teenagers, which is something like a skate park. Then we will walk along the long and wide promenade where you can visit the one from many cafes, shops and clubs. In a word, it is a place for a long atmospheric walk, spending a bit of euro, or going crazy at the disco. At the end, we will enter one of the truly atmospheric restaurants designed for families with children, but not only. The restaurant has a playground for children, and lit trees protect us from the sun on the 'terrace'. I invite you to the next episode of the Vlog from Spain.
Screenshots for encouragement (vlog, unfortunately only in Polish)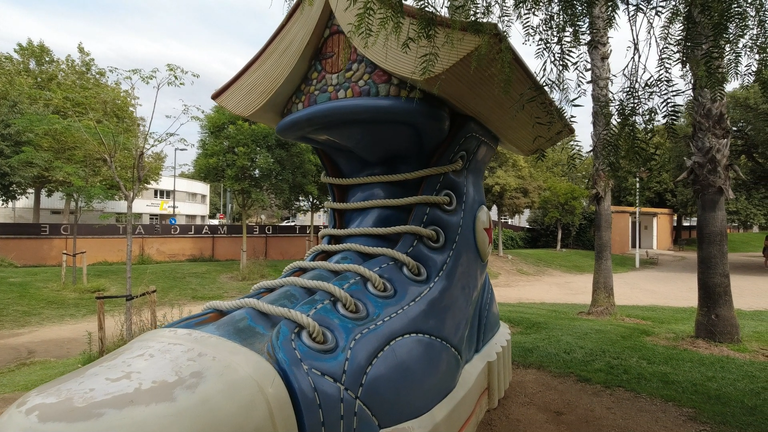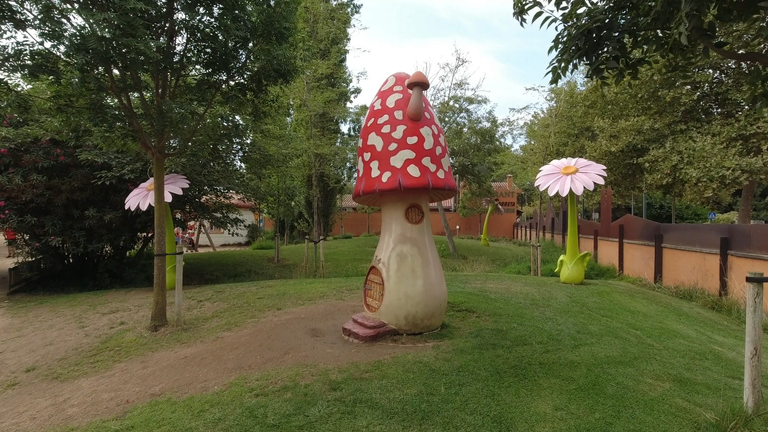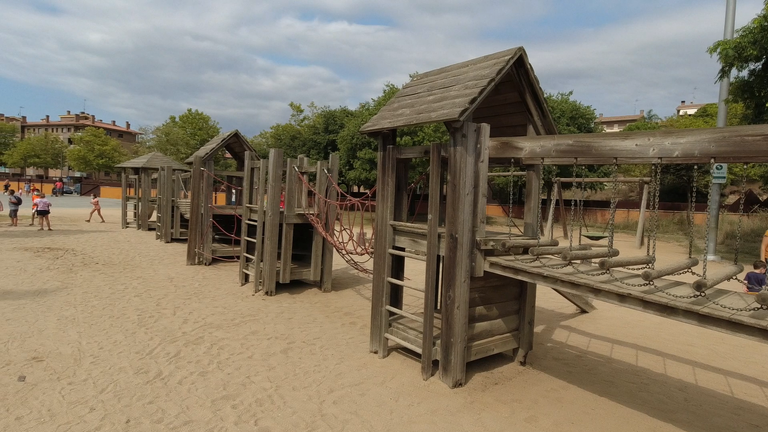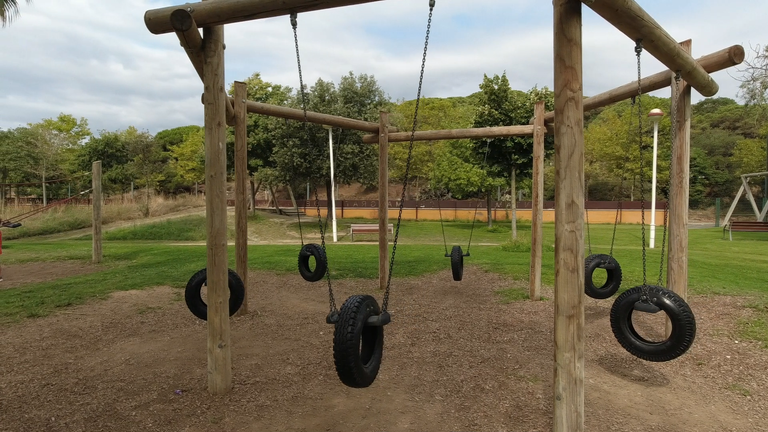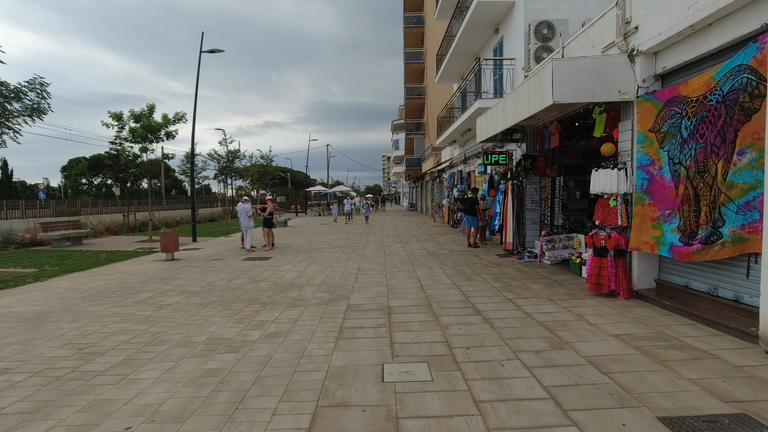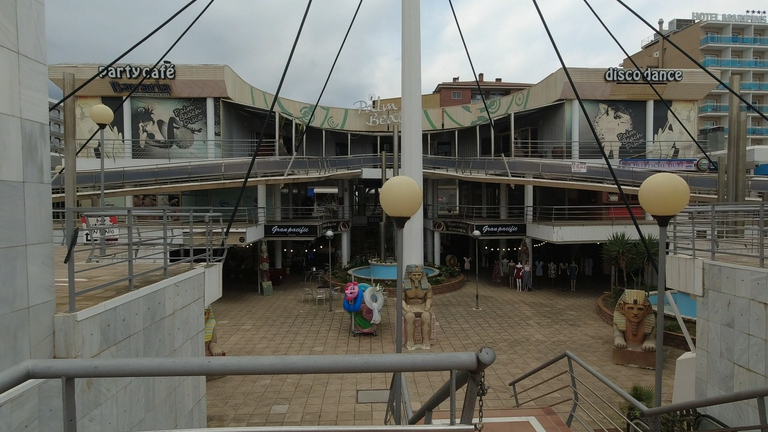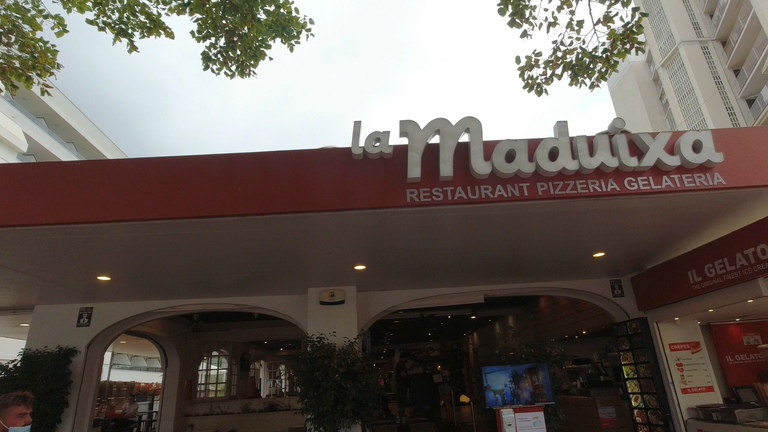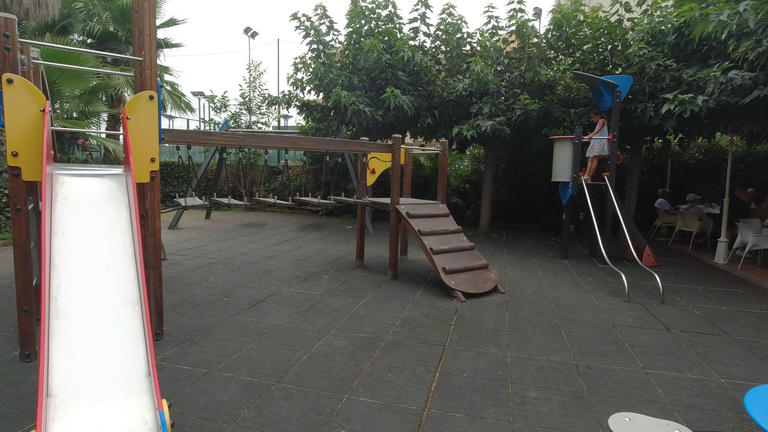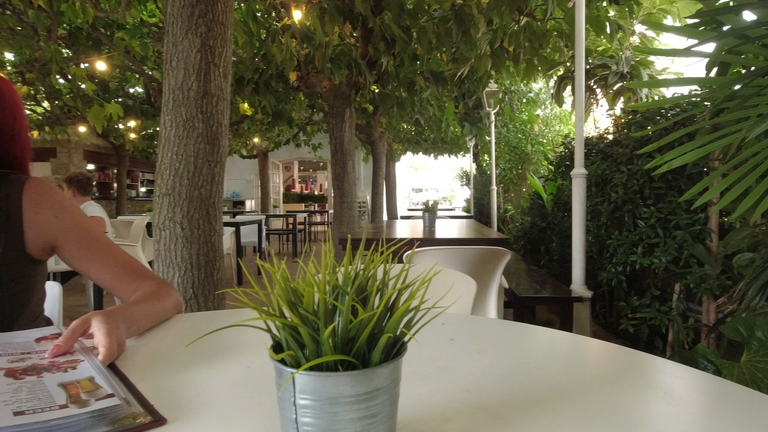 ---
View this post on TravelFeed for the best experience.
---
---