Nature Photography "Colorful Ice Plant Blooms"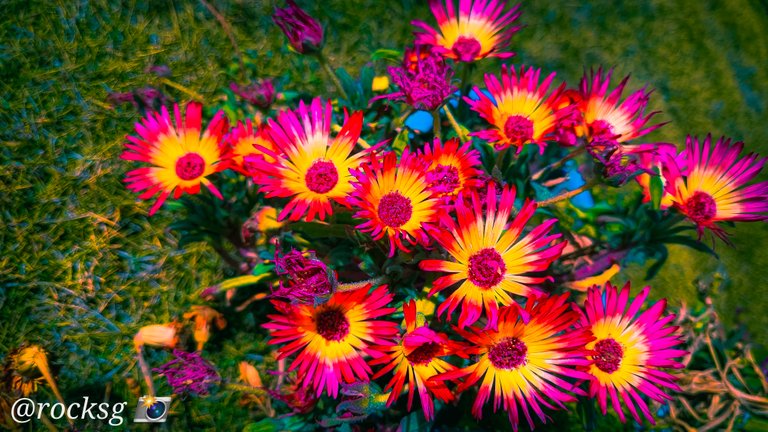 Finally I have so many blooms in my ice plant which I grew from last year seeds and sharing the beautiful captures with you. These flowers wait for the sunshine to fall upon them and then they open. As night approaches they get closed. The leaves of this plant has a lot of water in it and is very thick. This belongs to the succulent family so we have to be very careful while watering it.
The back of the leaves has very little bumps on it which really look like the ice particles, that's why it is said ice plant. As winter starts, the last year seeds if fallen on the soil will start germinating by their own and you will get plants for free.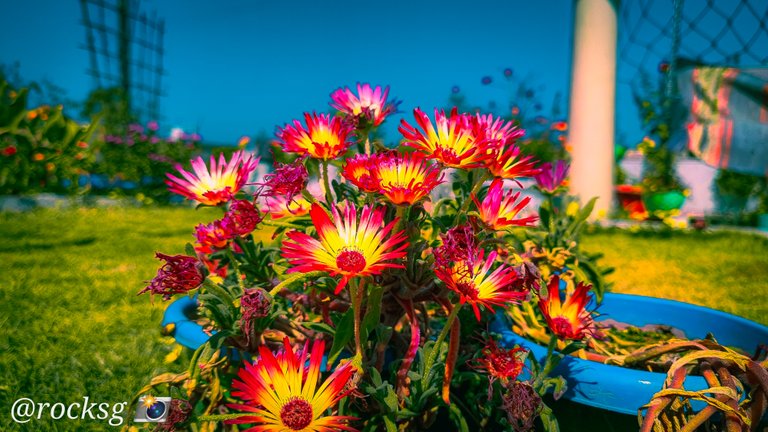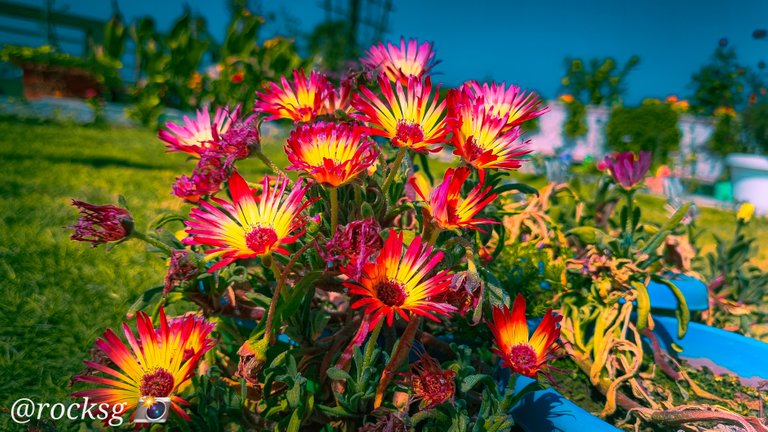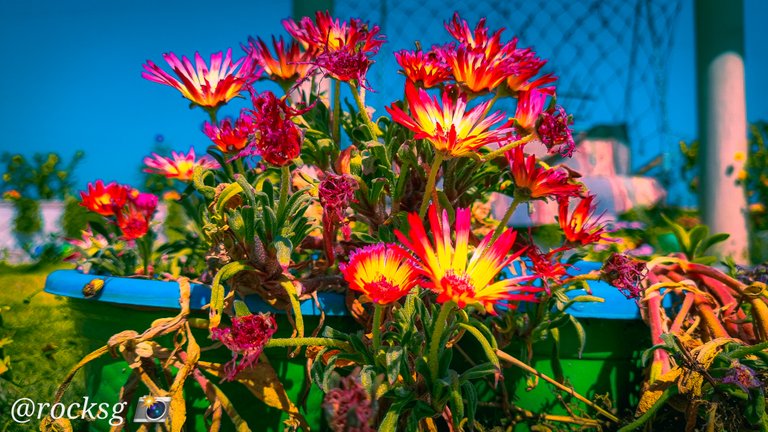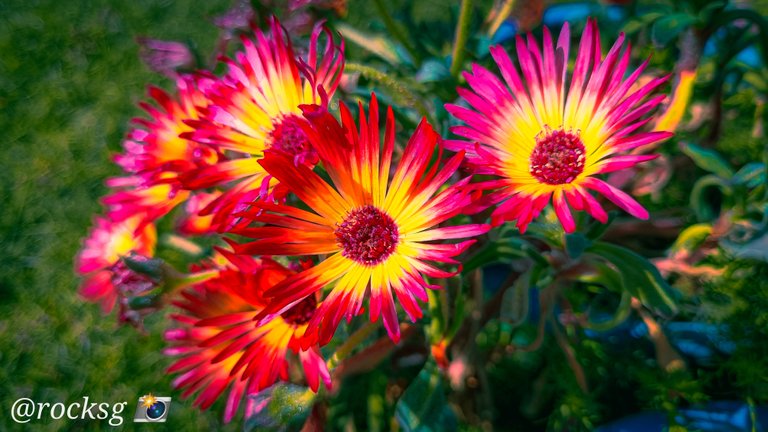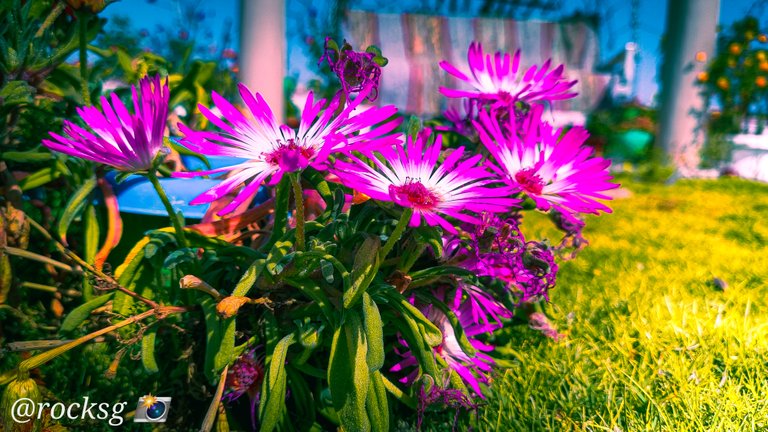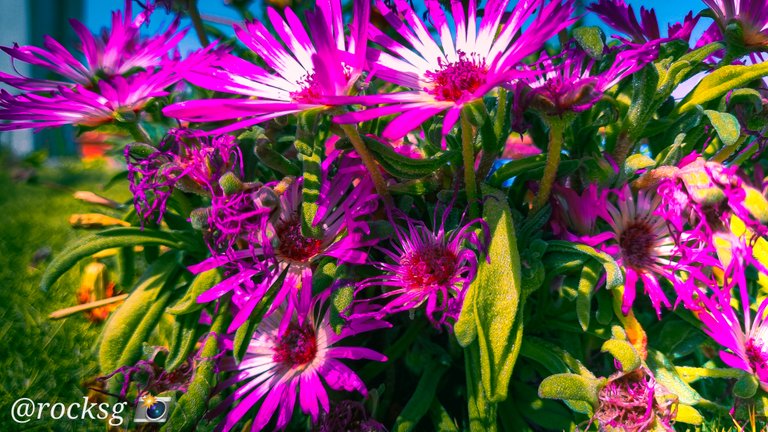 ---
Thanks a lot for visiting my profile and reading the entire post. I hope you have found this post to be enjoyable and informative. Stay tuned for such insightful posts from me.
Animated GIF made by me @rocksg
I am a digital artist by profession from India. You can hire me at Fiverr for any graphics or animations like this.
---
---
---