Cuando a ti te de la gana - When you feel like it || by @rodolfomandolina and friends [Esp-Eng]
---

Lo bueno de la música es que donde quiera que vayas conoces a increíbles personas, humildes y talentosas. El día de ayer tenía un ensayo con la agrupación de música a la cual pertenezco, pero por motivos de salud de unos de los integrantes se canceló el ensayo.
Así que decidí ir a la cede principal de la orquesta sinfónica, donde tengo algunos amigos y donde hay espacios para ensayar y practicar el instrumento tranquilamente.
Cuando llegue, vi que la orquesta estaba ensayando para un concierto que tienen muy pronto, las piezas eran del repertorio de música clásica y es realmente relajante escuchar.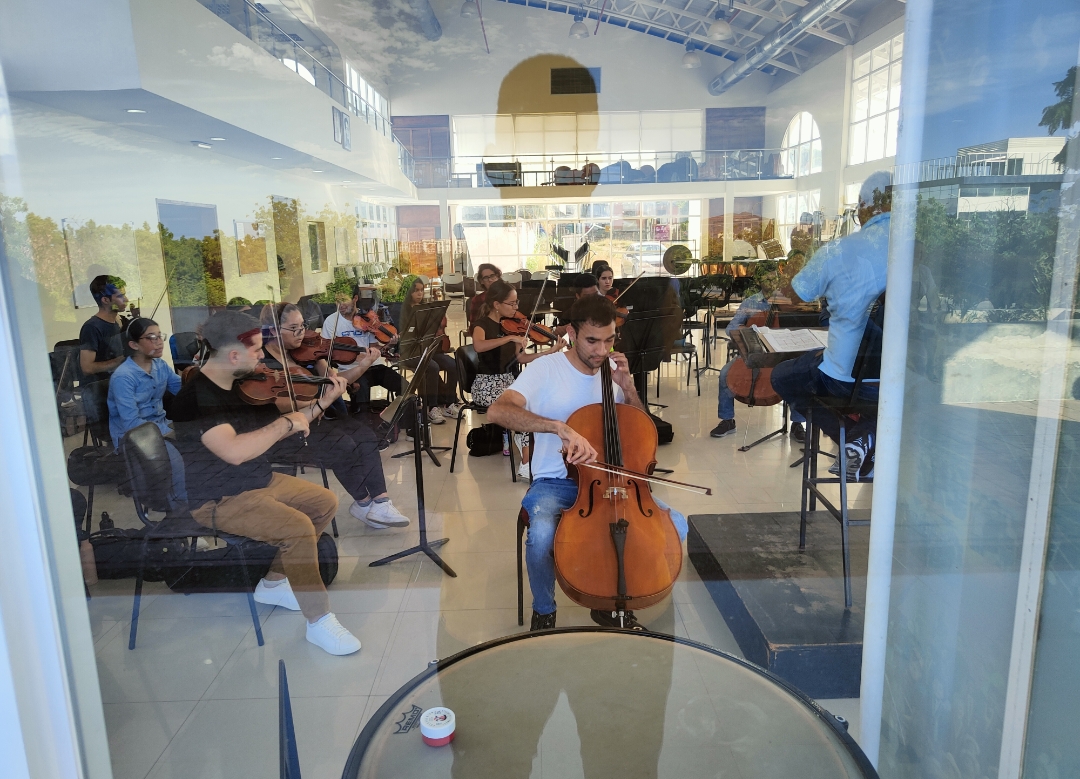 Les cuento que el sol estaba realmente fuerte y estaba haciendo mucha calor, lo bueno es que el viento estaba fuerte y eso refrescaba un poco, yo busque un espacio donde practicar mi mandolina y hay estuve por varias horas. Luego que se hizo un poco tarde decidí retirarme, pero antes de irme me encontré con un amigo que se llama Anthony y es músico, yo le vendi un violín hace algunos años y por eso es que lo conozco, realmente es muy talentoso y toca varios instrumentos.
Mi amigo Anthony estaba acompañado de otra persona que no conocía, pero sin emitir muchas palabras, decidimos tocar, cantar y disfrutar de la música no hay mejor comunicación que ella.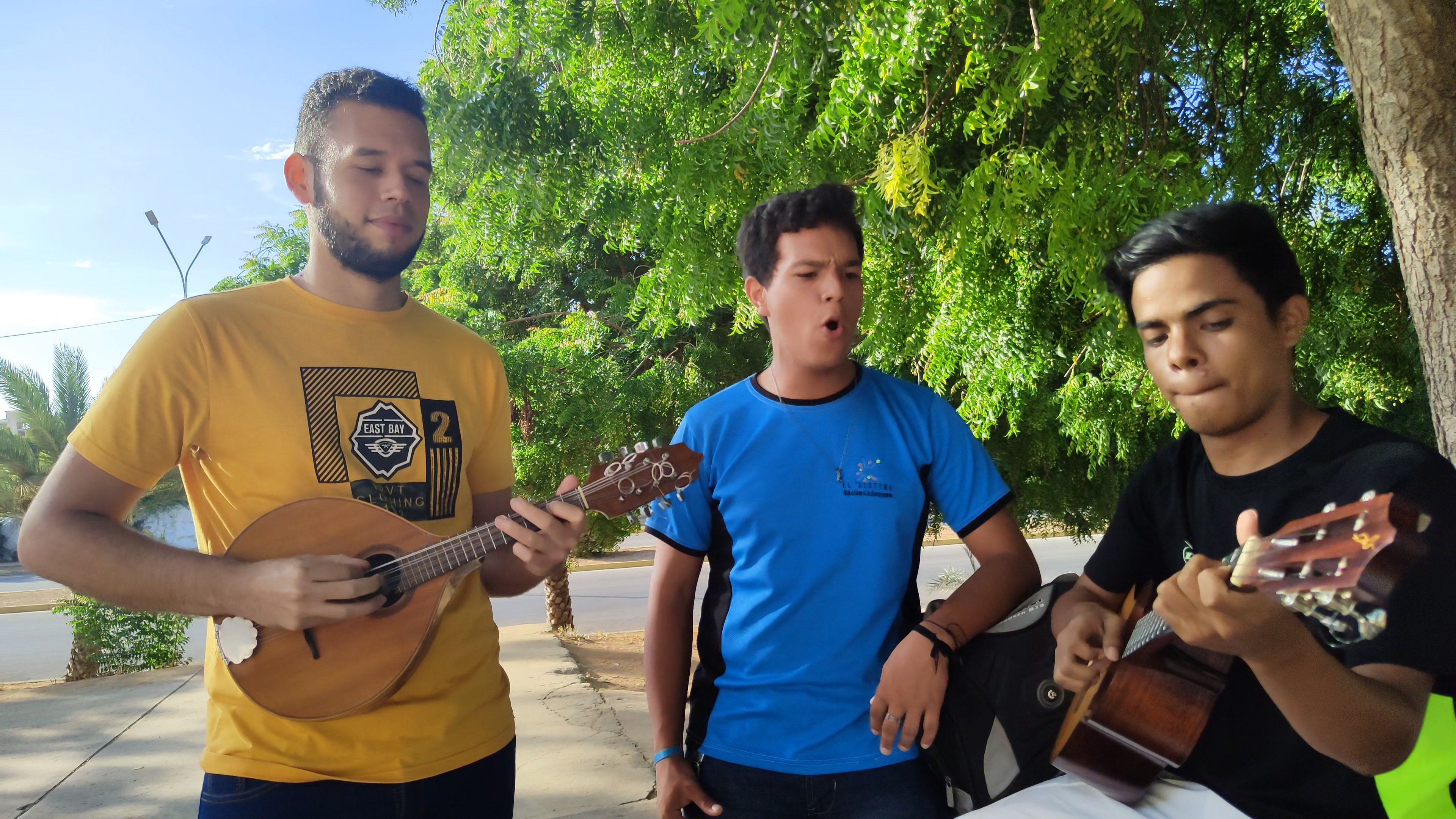 Anthony tocó el cuatro, el compañero canto y yo la mandolina, el tema se llama Cuando a ti te de la gana, Popularizada por uno de los grandes artistas de Venezuela Rafael "Pollo" Brito. Les cuento que esto fue sin ensayo totalmente improvisado, así que disculpen los errores jajajaja.
Espero que les guste, saludos.

The good thing about music is that wherever you go you meet incredible people, humble and talented. Yesterday I had a rehearsal with the music group I belong to, but due to health reasons of one of the members the rehearsal was cancelled.
So I decided to go to the main headquarters of the symphony orchestra, where I have some friends and where there are spaces to rehearse and practice the instrument quietly.
When I arrived the orchestra was rehearsing for a concert they have very soon, the pieces were from the classical music repertoire and it is really relaxing to listen to.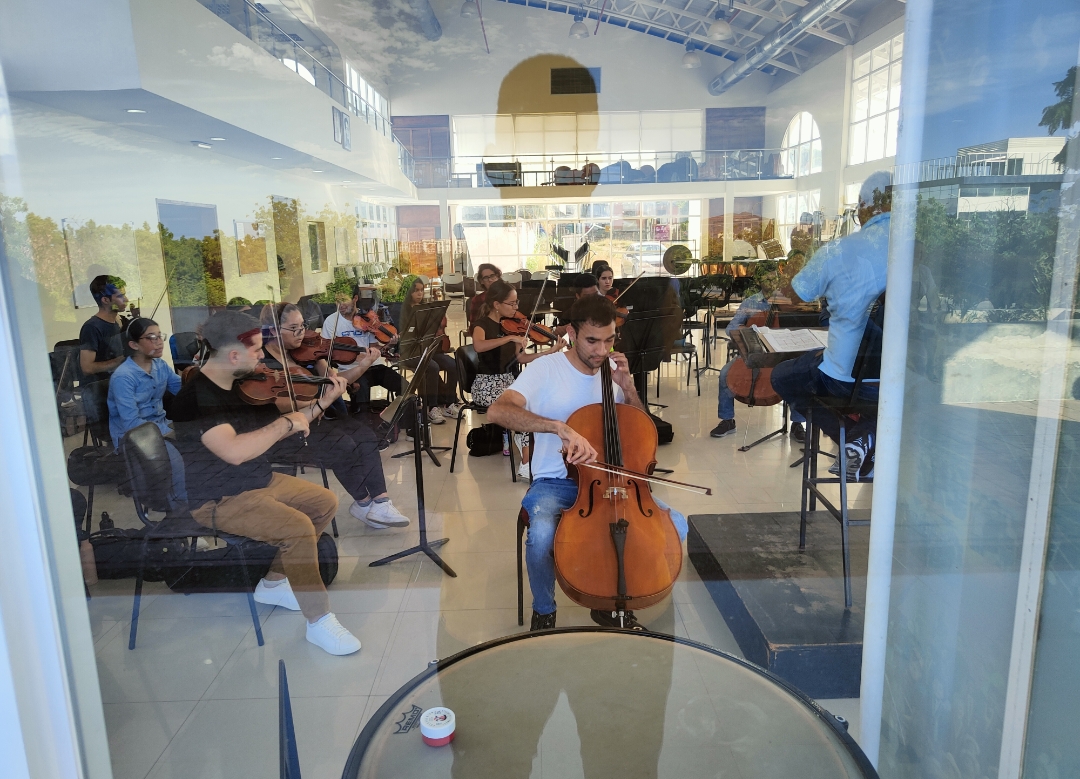 I tell you that the sun was really strong and it was very hot, the good thing is that the wind was strong and that cooled a little, I looked for a space to practice my mandolin and there I was for several hours.
After it got a little late I decided to leave, but before leaving I met a friend named Anthony who is a musician, I sold him a violin some years ago and that's how I know him, he is really very talented and plays several instruments.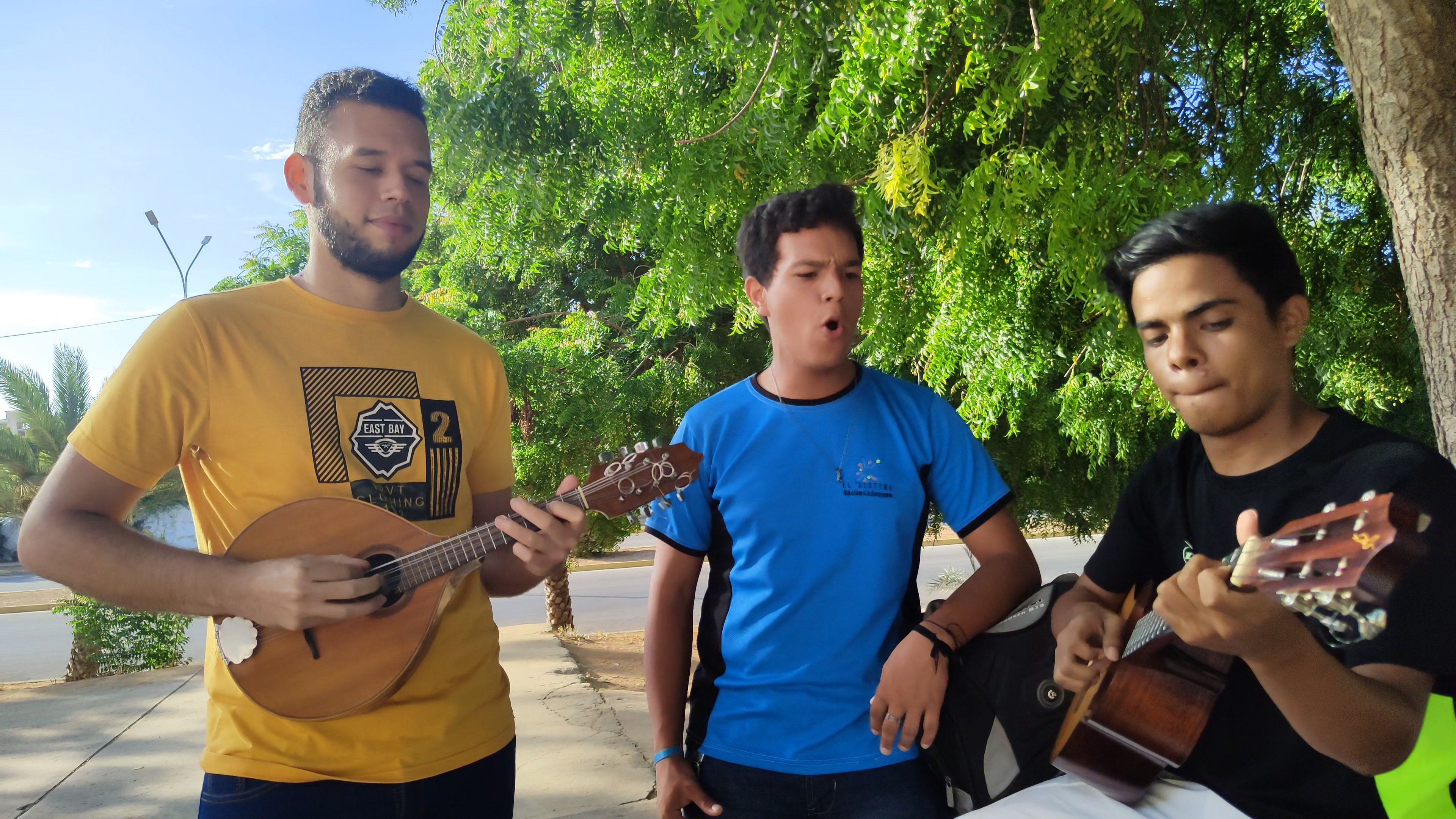 My friend Anthony was accompanied by a companion who sang, I did not know him, but without uttering many words, we decided to play, sing and enjoy the music, there is no better communication than that.
Anthony played the cuatro, the partner sang and I sang the mandolin, the song is called Cuando a ti te de la gana, Popularized by one of the great artists of Venezuela Rafael "Pollo" Brito. I tell you that this was without rehearsal totally improvised, so excuse the mistakes hahahaha.
I hope you like it, greetings.

Original song

Gracias por visitar y apoyar mi publicacion, les envío miles de bendiciones y abrazos🫂🪕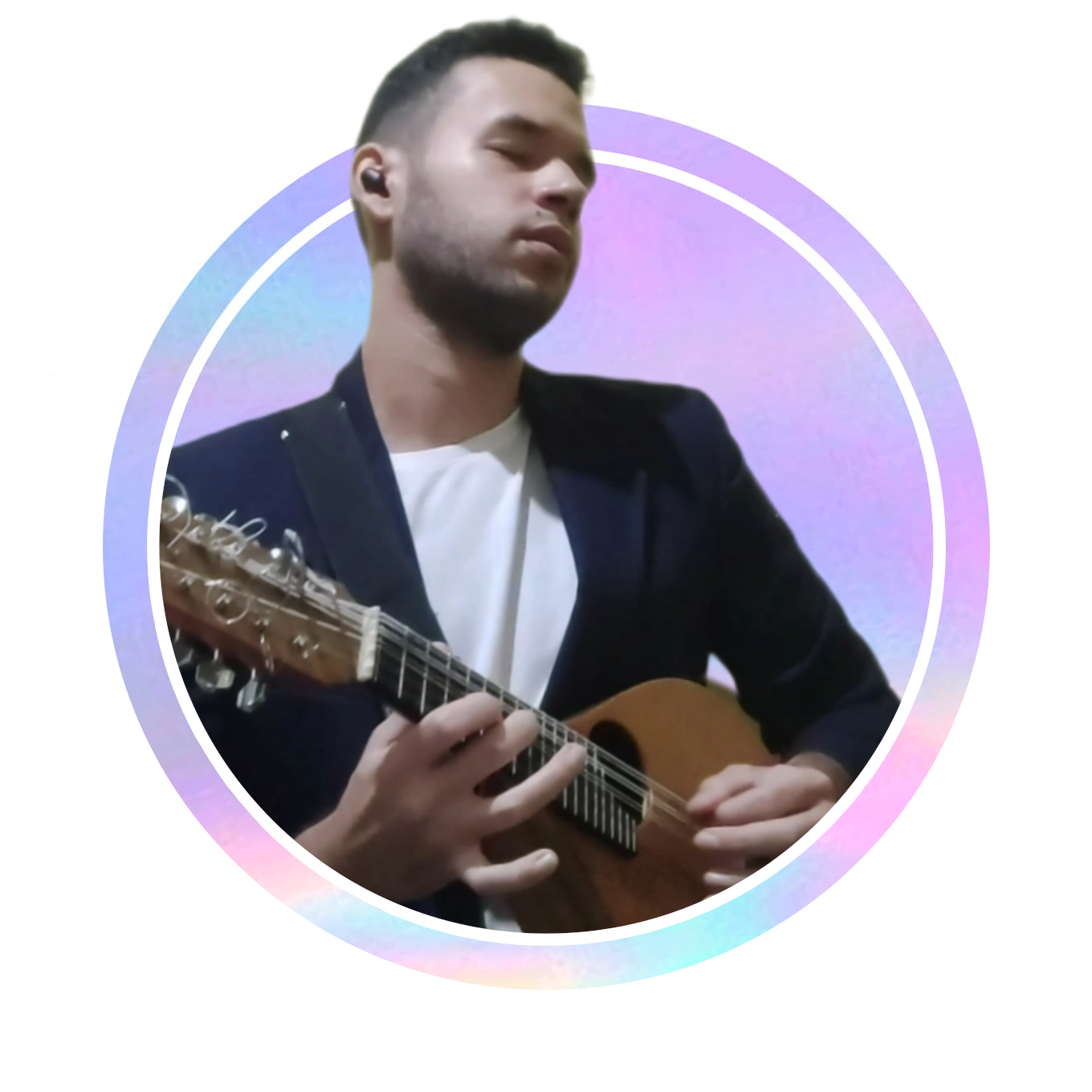 Thank you for visiting and supporting my publication, I send you thousands of blessings and hugs.
---
▶️ 3Speak
---
---