Promachus veterbratus, a macro photography
Dear all friends..
At first I saw some dragonflies flying. Suddenly there was an animal that I thought was also a dragonfly carrying prey. But I didn't have time to take a good picture.
When what I thought was a dragonfly landed on a dry piece of wood, I immediately took out my phone camera. I shot several times.
When I look at this animal is not a dragonfly but also not a bee. so I immediately opened google lens to find out the truth.
It turns out that this animal is a fly. A type of robber called Promachus flies. These flies are classified as predators and prey on other insects ranging from bees, butterflies, moths, dragonflies, or other materials from fellow flies. Usually what is attacked is another animal that is on the ground or is perched on a branch or tree.
The shape is if you look at it like a scary monster or alien. His face mustache. This is not because it follows trends but is used as a defensive tool. If there is a prey who wants to fight then the attack does not hit his body directly and is stuck on the mustache.
From the literature I read, I knew that Promachus could carry loads that weighed more than Promachus' own weight.
The taxonomy is as follows:
| Kingdom | Animalia |
| --- | --- |
| Fillum | Arthropoda |
| Kelas | Insecta |
| Ordo | Diptera |
| Family | Asilida |
| Genus | Promachus |
| Species | Promachus vertebratus |
Here are some photos that I managed to take and I share with you all.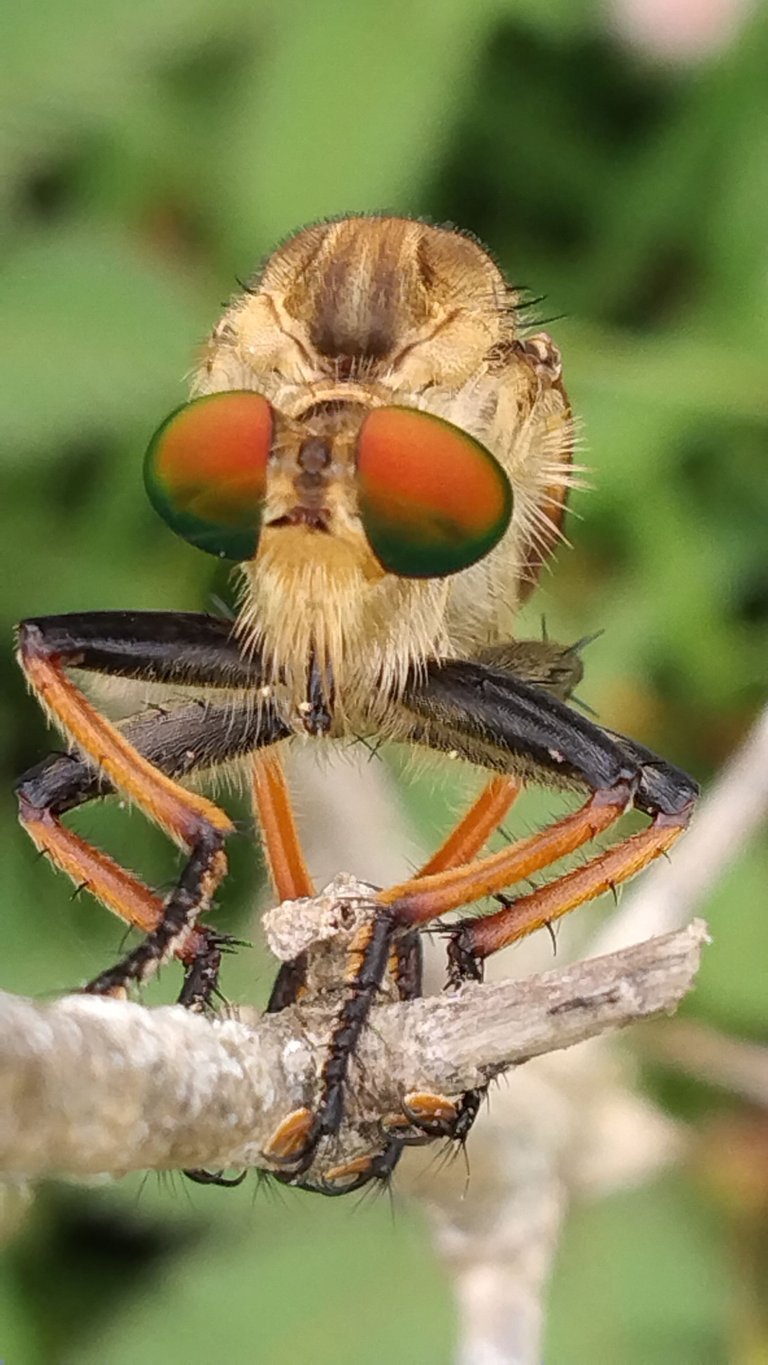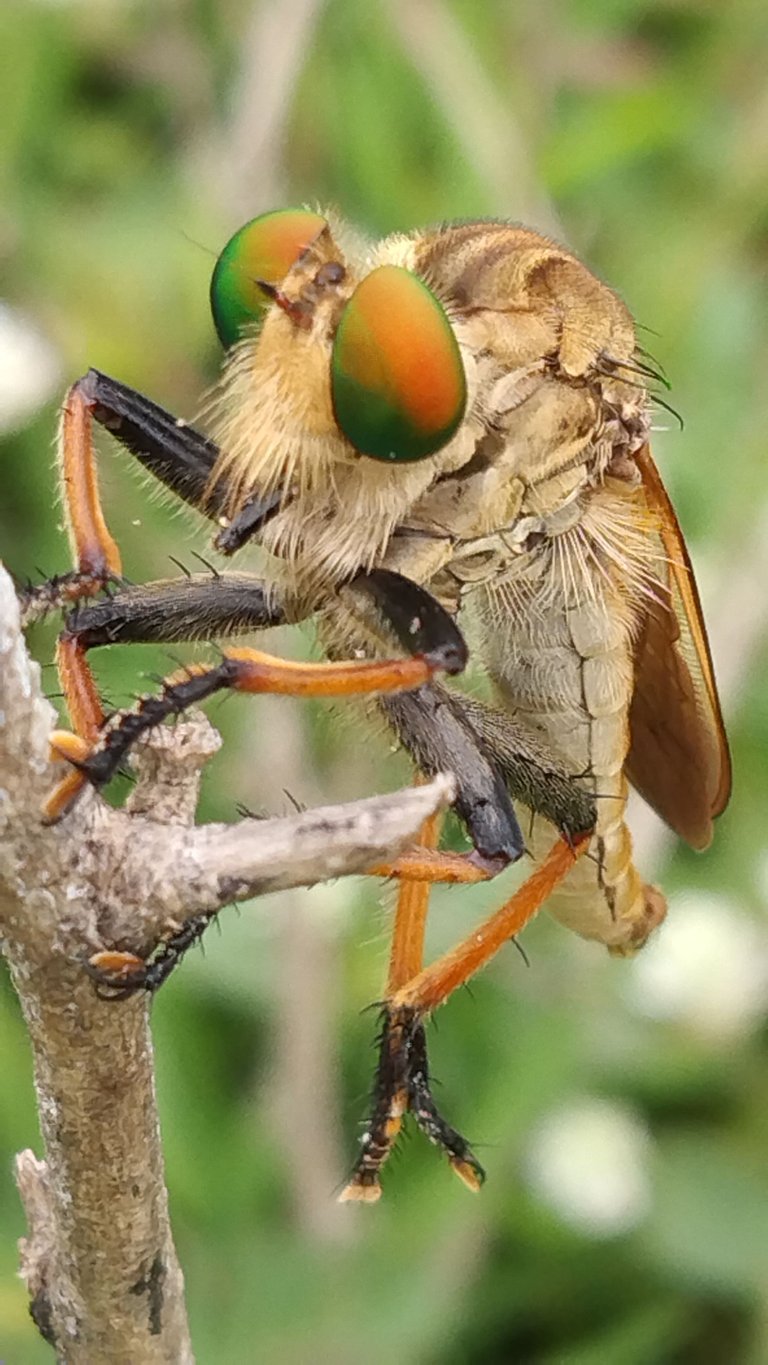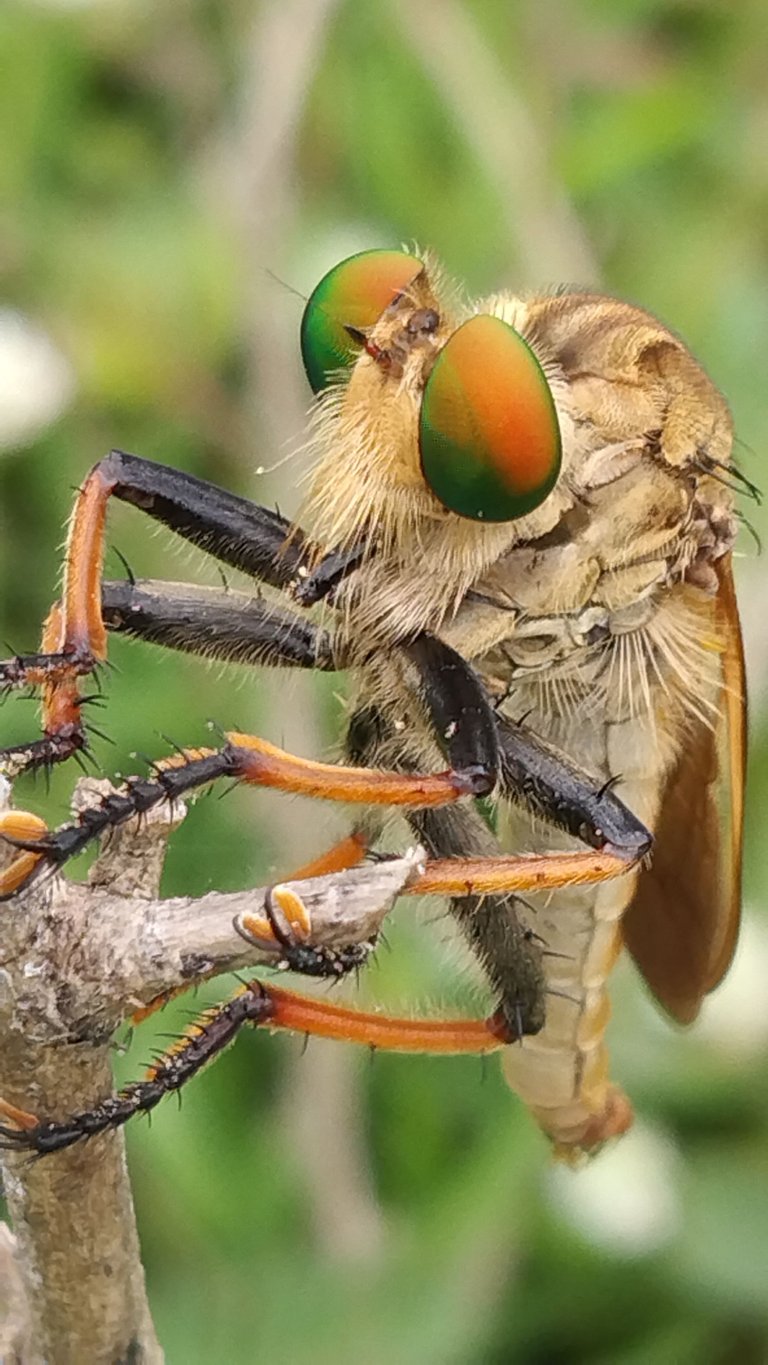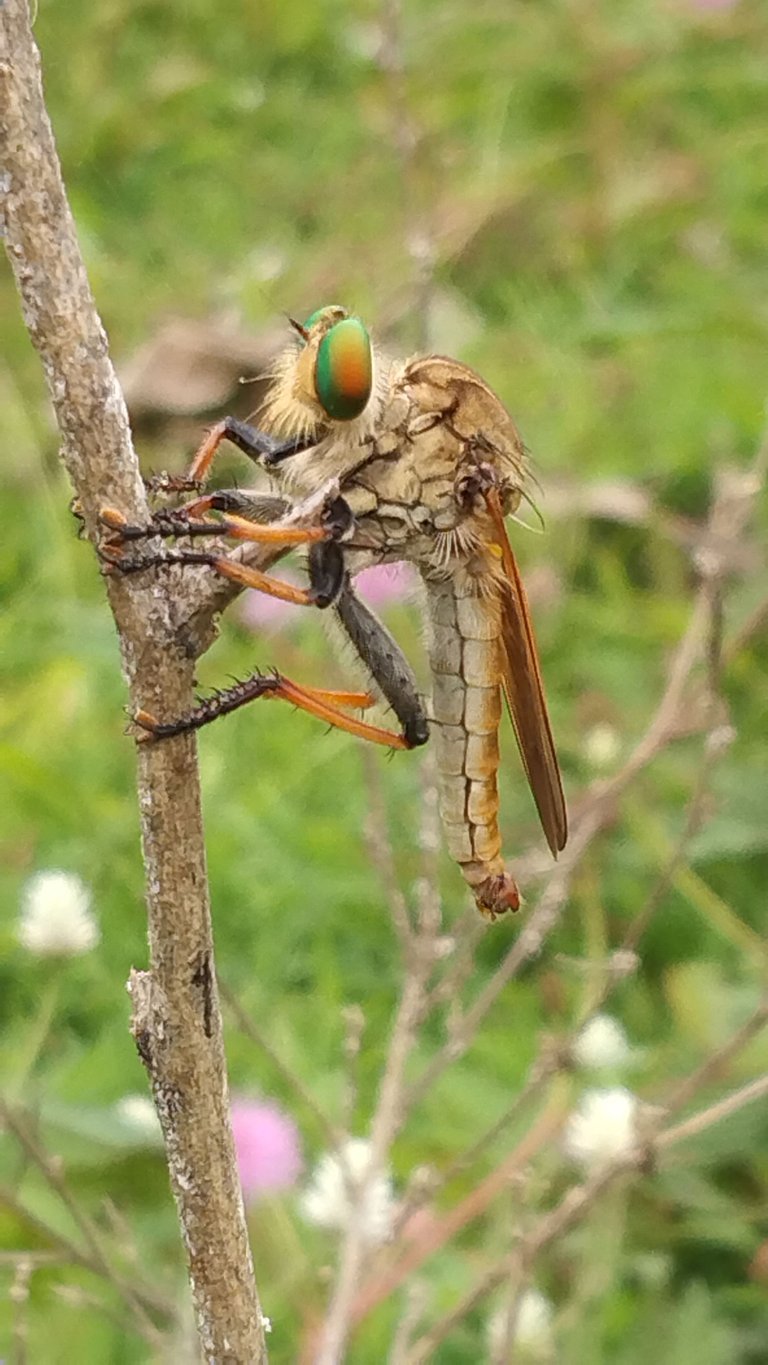 Thus all my post today. I thank for this chance to @xpilar, @sultan-aceh who create great contes in this beloved community so that I can take a part in this contest.
| Macro Photoghraphy | Promachus veterbratus |
| --- | --- |
| Category | Insect |
| Camera use | Cellphone Camera |
| Location | Klaten |
| Photographer | @rokhani |
Best regard from Indonesia.
@rokhani
Thank you for stopping by and reading my post. I hope you enjoy it. Upvote, comment, reblog and other support are highly appreciated.
---
---