Cine TV Contest #38 - Favorite Movie Vehicle - The Spy Who Loved Me
Contest Link:
https://www.cinetv.blog/@cinetv/cine-tv-contest-38-favorite-movie-vehicle
I want to participate with you in this wonderful contest, which reminds us of very distinctive vehicles of a unique model, where you will remember many luxury cars and many wonderful vehicles in this special week, and my participation with you today with a car from the seventies of the last century for one of the most famous cinematic characters in history.
This car that sank into the water, and it was a great move in style at the time, and perhaps the idea was to produce cars that run on water, or some ideas for cars that submerge as well...
James Bond is a senior officer in MI6's Secret Black Ops Unit (00), also known as 007, and is a Commander in the British Royal Navy.
This character was invented by the British author and former naval intelligence officer Ian Fleming, and appeared in his novels that bore the name James Bond since 1953. And based on the character, films in which many actors took turns playing the role of Bond, the first of which was Sean Connery.
Bond carried out many of the secret missions entrusted to him with complete success, and his name shined in the British intelligence, as he traveled to many countries. After many attempts, Bond managed to dismantle the Spectre organization and kill its leader, Blofeld.
British intelligence learns that a secret organization, led by a villain by the name of Karl Stromberg (Curt Jergens), is hijacking British submarines to fan the flames of war. Bond (Roger Moore) has to solve the mystery and reveal the perpetrators, and the Soviet intelligence agent Anya (Barbara Buck) will help him, as events lead them to Egypt.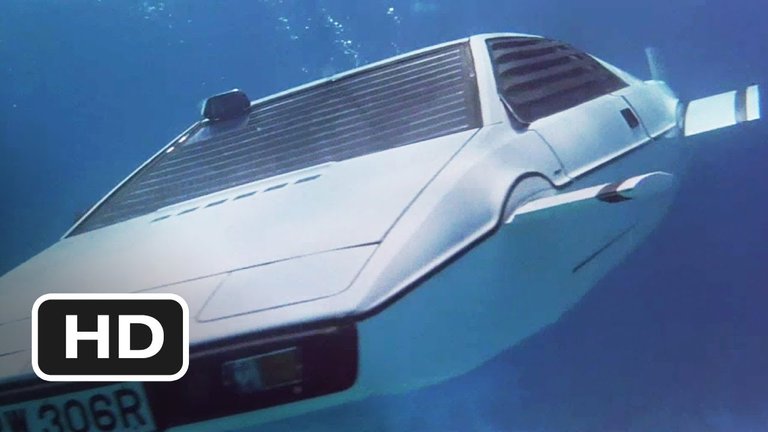 Image Credit
The story
James Bond investigates the hijacking of British and Russian submarines carrying nuclear warheads, with the help of the KGB, the agent who killed his lover.
James Bond is back again and his new mission is to discover how a Royal Navy Polaris submarine carrying sixteen nuclear warheads simply disappeared while on patrol. Bond joins forces with Major Anya
Amasova and encounters a web-based mastermind, known as Carl Stromberg, as well as his henchman Jaws, who has a mouth full of metal teeth. Bond must track down the missing submarine's location before the warheads are launched.
Certainly, this movie is one of the distinctive James Bond films full of mysteries and excitement, which will make you really enjoy every time you watch it, even if you watched it in the past, it is still full of a lot of fun and excitement that we rarely find in the movies of the present time.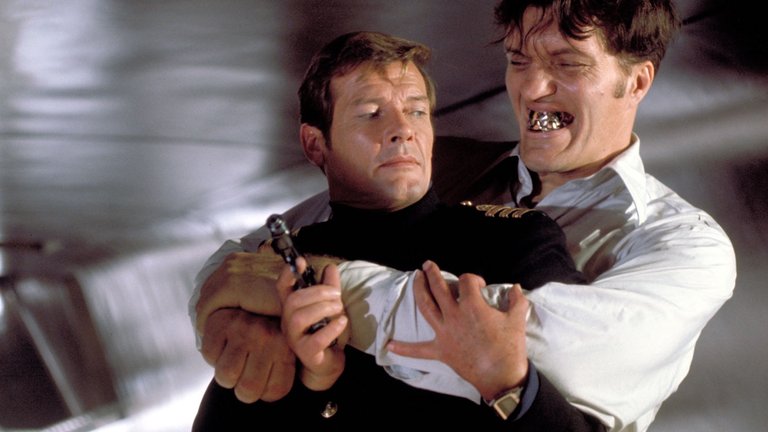 Image Credit
Posted using CineTV
---
---