AskLeo: Airdrop Over => 25,000 PolyCub => Now What?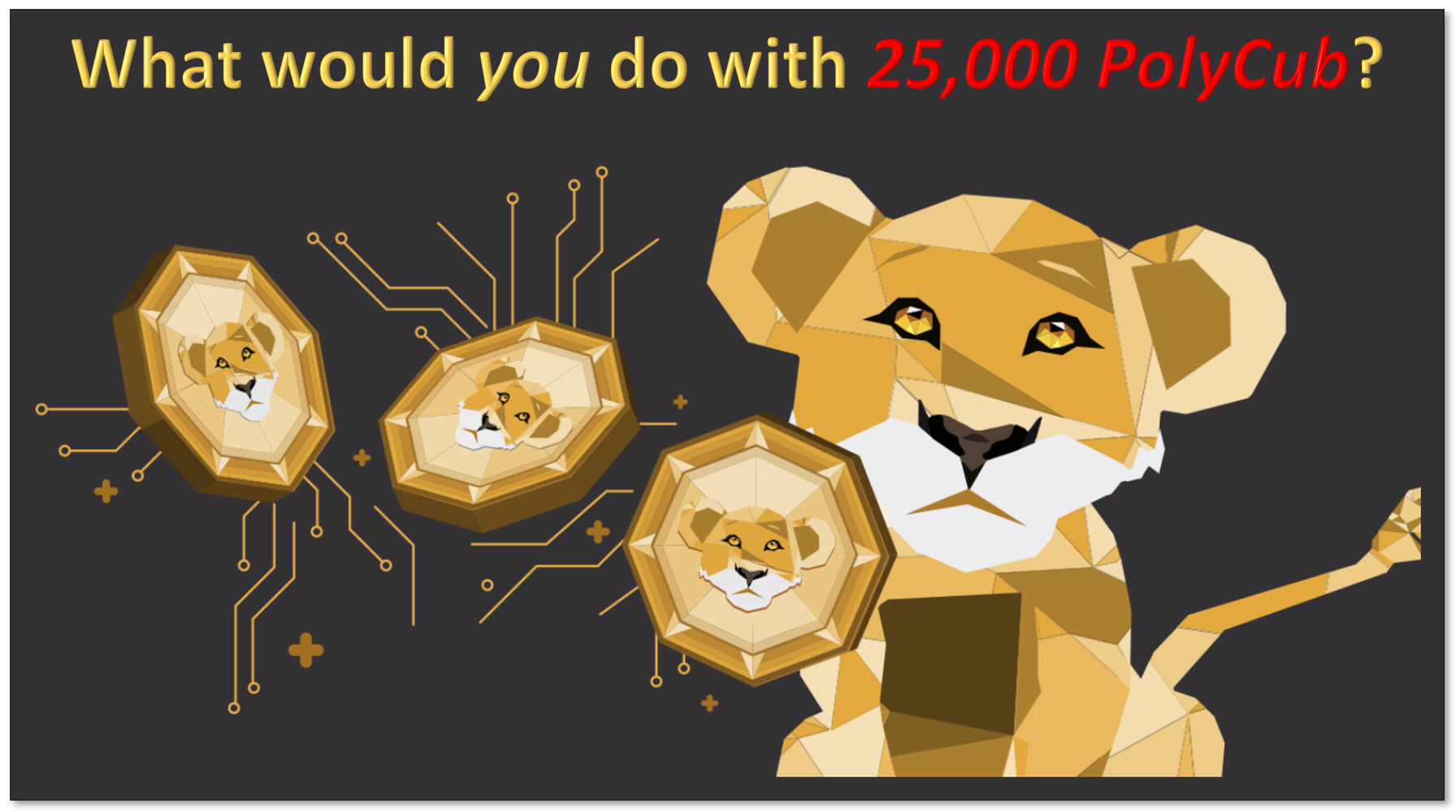 Source: Based on image from PolyCub's Farm page
What would you do with 25,000 PolyCub?
Where did they come from? In PolyCub since Day 1, these are my harvested rewards from my Farm & Kingdom investments.
Caveat #1 - There are only 24,963.021 ... 😉
Yeah, I "rounded up!"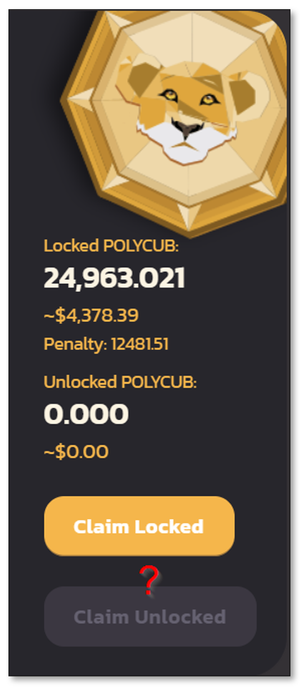 Source: @roleerob's "locked" balance on PolyCub's
Home page.
Caveat #2 - They are "locked up!" 😏😔
As you can see in the image above, the "Claim Unlocked" option button is grayed out.
In spite of the announcement a week ago, as the result of Governance Vote #1, that the original 90-day "lock" had been reduced to 30-days
and was retroactive
, they are still not available. And I currently have no indication of when that will change (yes, I opened a Tech Support ticket on Apr. 28th) ...
________________________

Seems the spectrum of answers runs from invest them all into xPolyCub to "cash out" what can still be salvaged. Or somewhere in between ... Or a mix of ?...?

Source: A portion of @roleerob's PolyCub accounting worksheet.
Had it been an option (it wasn't ...), this shows the value of my rewards at the time of harvesting vs. now, at current pricing. With +85% of these potential gains lost, how tempted would
you
be to "cash out?"
I'd really like to "hear" the thoughts of the LeoFi community.
Respectfully,
Blogger
@roleerob
Hive "Dolphin" 🐬,
LeoFinance
"Whale" 🐋, &
Man Cave
"Dragon" 🐉
🐝 🍯 🐝

________________________
Posted using LeoFinance and "immutably enshrined" in the Hive blockchain on Thursday, 5 May 2022!
🌲 No trees were harmed in the publishing of this post! 🌲


LeoFinance: A Hive blockchain community devoted to investing!
Discord: Engage with LeoFinance's Online Community!

Posted Using
LeoFinance Beta
---
---