Hive Open Mic 108 - Indonesian Cover Song "Sekali Lagi" Accoustic Version by @romirspc
Holaaa Hive Open Mic Community! 😃
Come back again with me @romirspc here and this week we have another great opportunity weekly contest in Hive Open Mic - Week 108 which the theme is about "Undisclosed Words" 🎼
This theme is really reminds me of an experience of mine which certainly fits this week's theme, so that makes me very excited for join this weekly contest. I would like to say thankyou so much to @cabelindsay, @mipiano, @jesunslnrs, @musicandreview, @juliopalomo and all the teams who give us opportunity to sharing and enjoy creativity each others in the form of music 🤗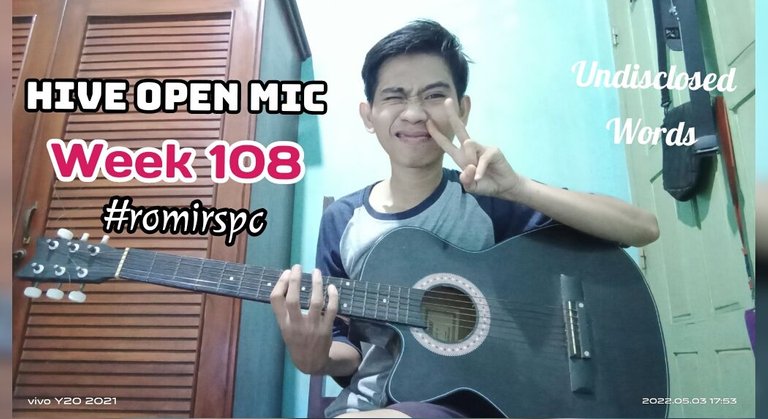 Today, i want to try present Indonesian Cover Song entitled "Sekali Lagi" by Ipang, He is an Indonesian musician and has many famous single albums, one of his songs entitled "Sekali Lagi" is very popular with everyone because the music is very easy listening and the deep meaning of the lyrics makes everyone who listens really enjoy this song, therefore i decided to choose this song on Hive Open Mic Weekly #108 in accoustic version 😊
According this weekly contest theme about "Undisclosed Words" so, this song (Sekali Lagi) has something to do with our theme this week because this song tells about Likes someone but has not had time to say all the hidden feelings but the person he likes has gone elsewhere so he is waiting for that person to come back and reveal all his heart.
Hope you'll be like and enjoy the song guys 😁
---
Song Lyrics "Sekali Lagi" By Ipang

Kalau saja aku masih punya
Kesempatan yang sama
Atau semua yang pernah terjadi
Bisa terulang lagi
Tapi ternyata kesempatan yang ada
Hanya sekali
If only I still had
Equal opportunity
Or everything that ever happened
Can it happen again?
But it turns out that there is an opportunity
Only once
Sampai kini masih ku tunggu
Datangnya keajaiban
Yang mungkin saja bisa memberiku
Waktu satu kali lagi
Seandainya masih bisa kudapatkan
Sekali lagi, satu kali lagi
Until now I'm still waiting
Miracles come
Which might give me
One more time
If I can still get it
One more time, one more time
Reff:
Masih tertunda dan belum semua ku katakan
Biar ku tunggu sampai kau kembali lagi di sini
Harus kau dengar semua yang harus kau dengarkan
Isi hatiku yang belum ku sampaikan
It's still pending and I haven't said everything
Let me wait until you come back here again
You have to hear everything you have to hear
The contents of my heart that I haven't told
Ternyata tak semudah itu keinginan bisa terjadi
Tapi ku berharap semoga masih ada kesempatan
Sekali lagi
It turns out that it's not that easy a wish can happen
But I hope that there is still a chance
Once again
Back to Reff
---
Lyrics Credit here
---
Thankyou for watching the video and visit my article, and nice to meet you to All Hive Open Mic Community! Let's Rock Together !!! 😁
Don't forget if you like this content you can upvote, rehive and reblog guys Thankyou Hivers Fams 😊
See you in next contest Hive Open Mic Community 😎

Who am I?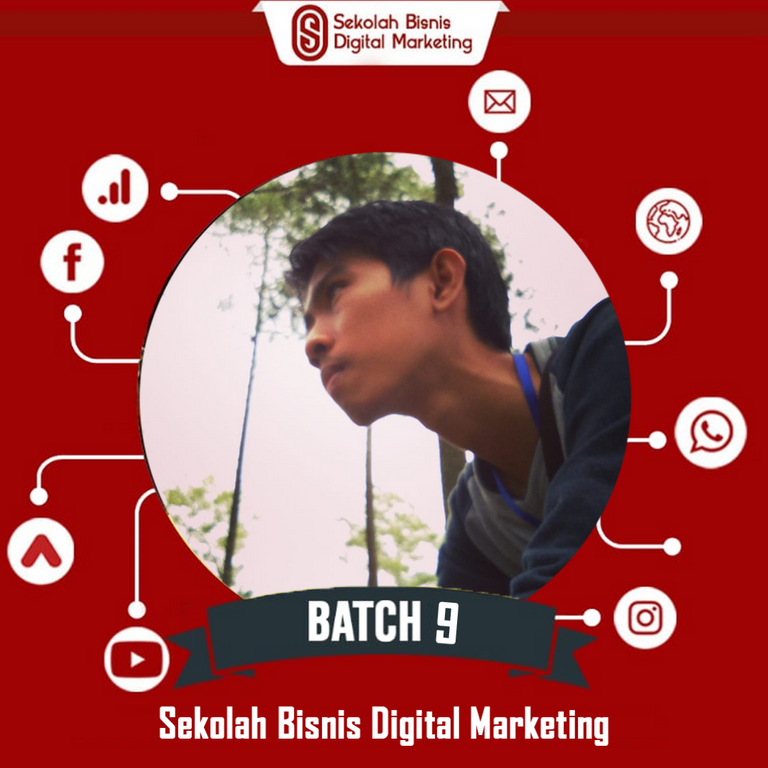 I'm Romi and i'm Crypto Enthusiast, that interesting with Blockchain Ecosystem and i love to be content creator in blockchain social media and sharing my perspective and experience on Hive Blockchain. I Hope that i can develop my knowledge day by day especialy about Cryptocurrencies and making new friends that i can called as my families :)
Contact Info:
Telegram : https://t.me/romirspc
Twitter : https://mobile.twitter.com/romirspc
Discord : romirspc#4695
Facebook : https://facebook.com/romi.rezpector.397
Youtube : https://youtube.com/channel/UCatiDINT-LAnphz9c59_YVw
Noise Cash : https://noise.cash/u/romirspc


---
---