Making Spicy Raw Mango Achaar at home..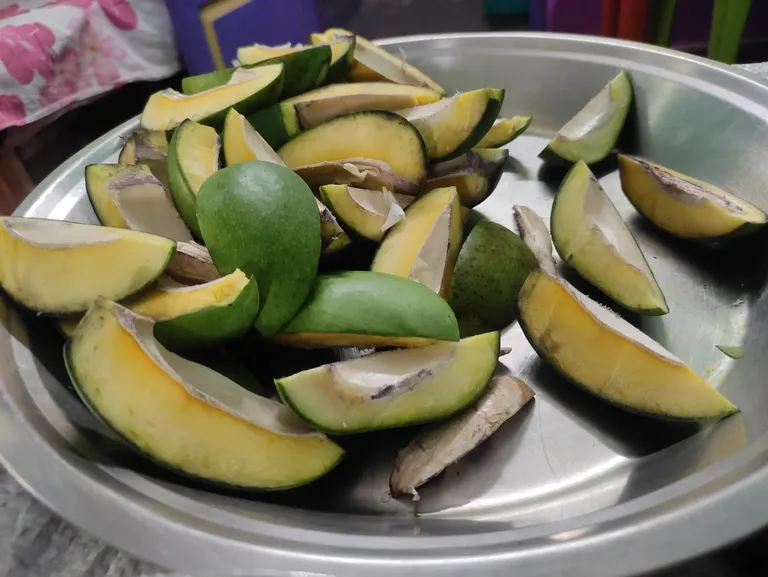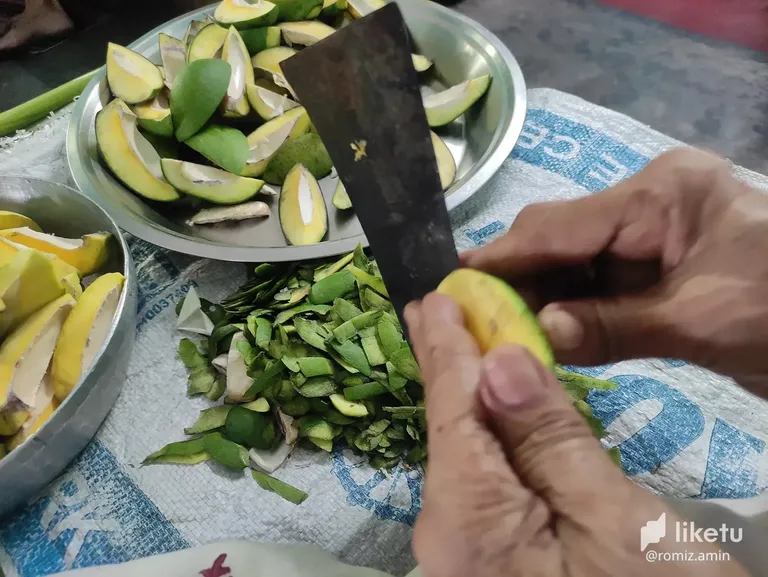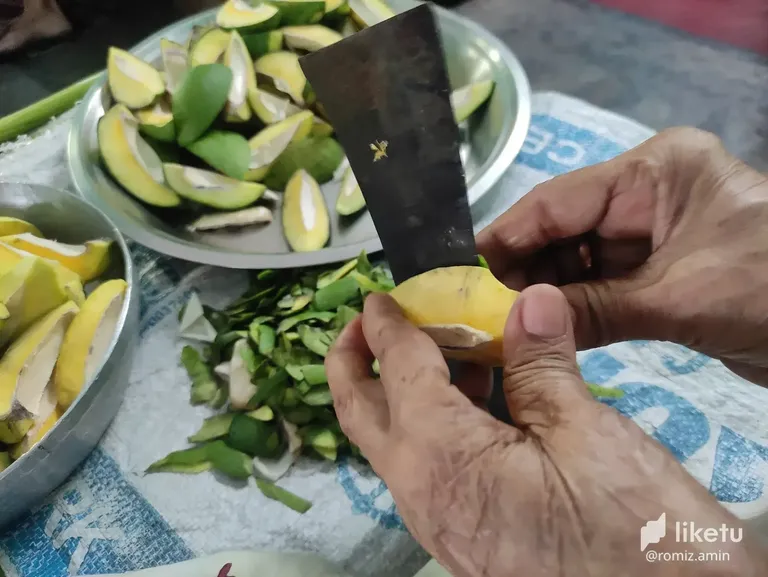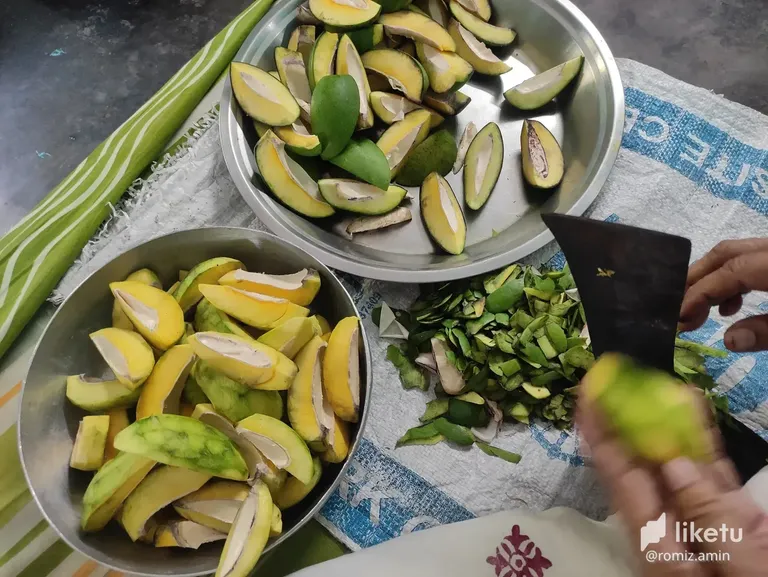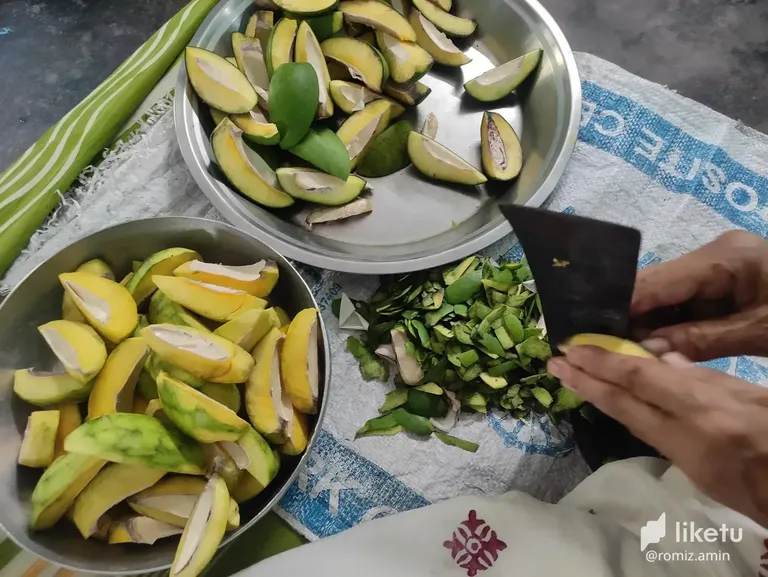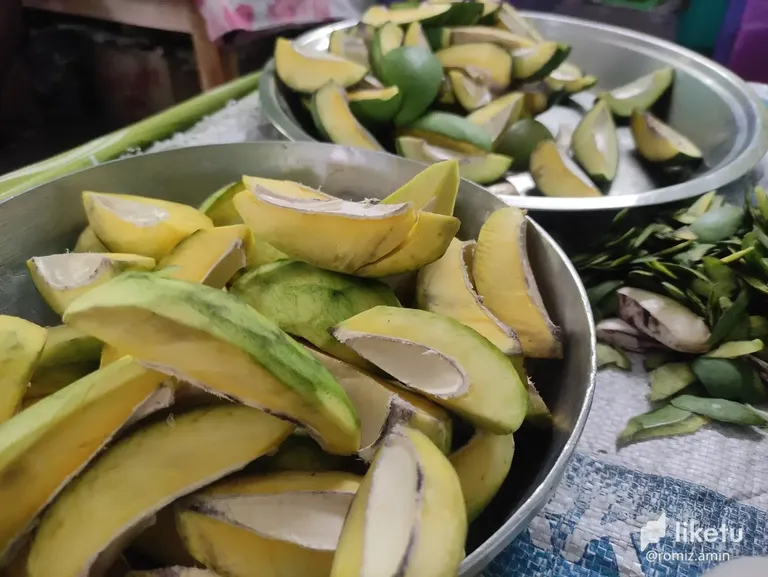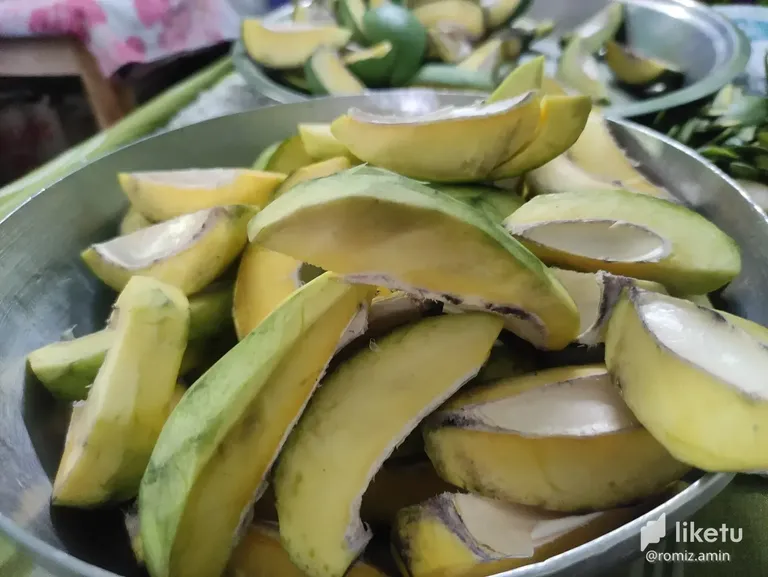 Hello Everybody,
Making achar at home is a very lovely Indian household thing you'll find in almost every family and the small experiences like these are pretty awesome to cherish. So I thought about sharing some photos of my grandmother making mango achar with all here amazing spice recipes later on but firstly the mangoes need some peeling.
And here we are doing exactly that. Peeling mangoes while having a couple of them and squeezing our mouth when the sour taste hits is just so amazing.
I hope You liked these, I will share the next ones soon too.
Thanks
---
For the best experience view this post on Liketu
---
---