My Best Battle Hero GRUM FLAMEBLADE Fire unit
Hello Friends,
How are you hope everbody is doing well. Today I came to participate splinterlands Social Media Challenge.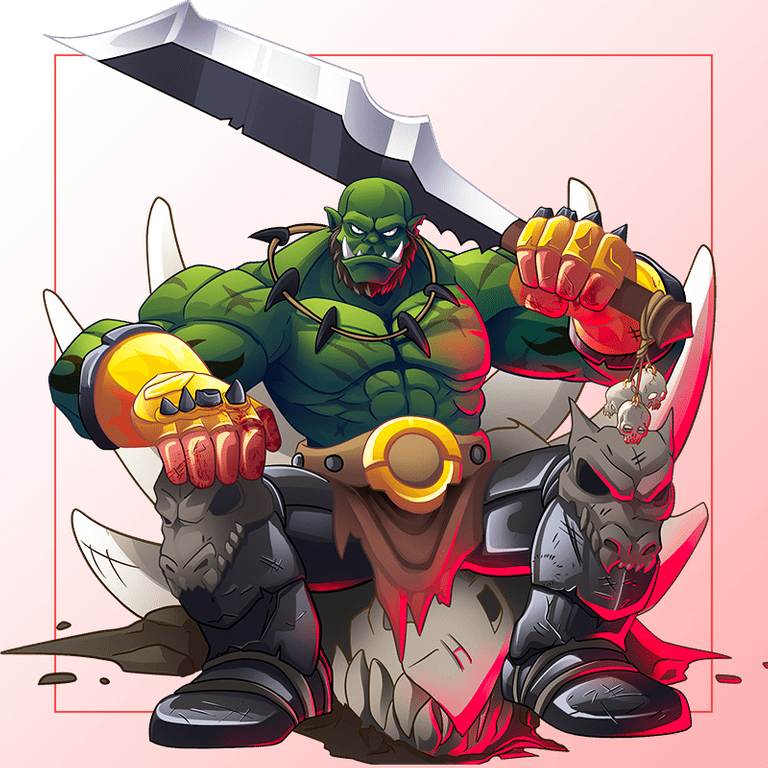 SPS price update : After dump sps recover at 5% current price is $0.056194
All-Time High $1.07 -94.7%
Jul 28, 2021 (11 months)
All-Time Low $0.04867220 15.4%
Jun 18, 2022 (5 days)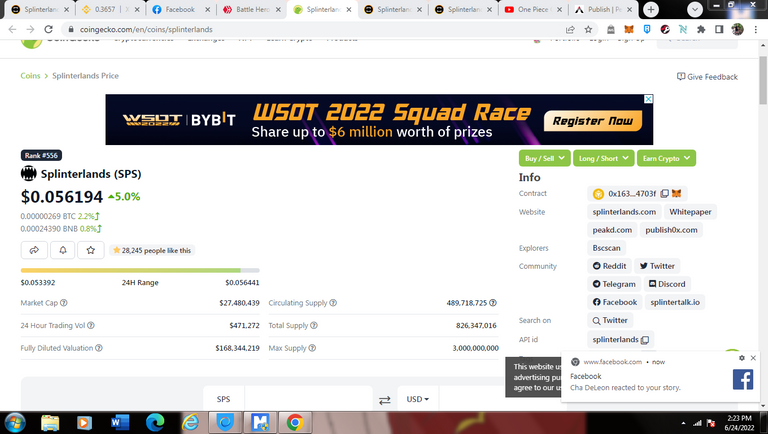 DEC price update : same as sps DEC recover 1.9% after dump this week.
All-Time High $0.01653925 -95.8%
Oct 15, 2021 (8 months)
All-Time Low $0.00048877 40.7%
Mar 02, 2021 (over 1 year)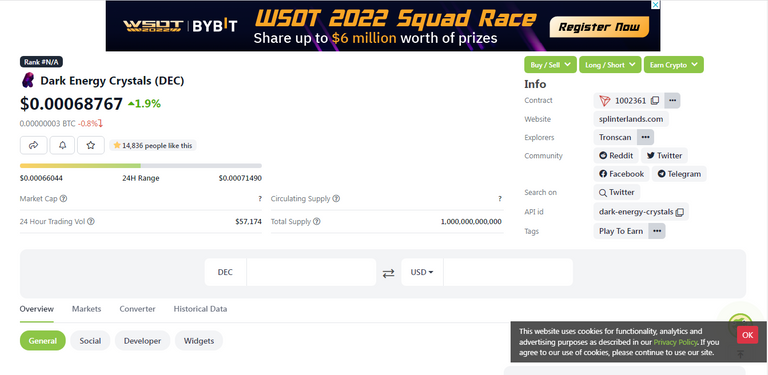 My Strategy is add more blast ability to all of my monster speacialy on GRUM FLAMEBLADE.

The summoner playing in this battle YODIN ZAKU LEVEL 1 regular foil.

This summoner consumes 7 mana and all friend monsters add +1 health +1 range attack and blast ability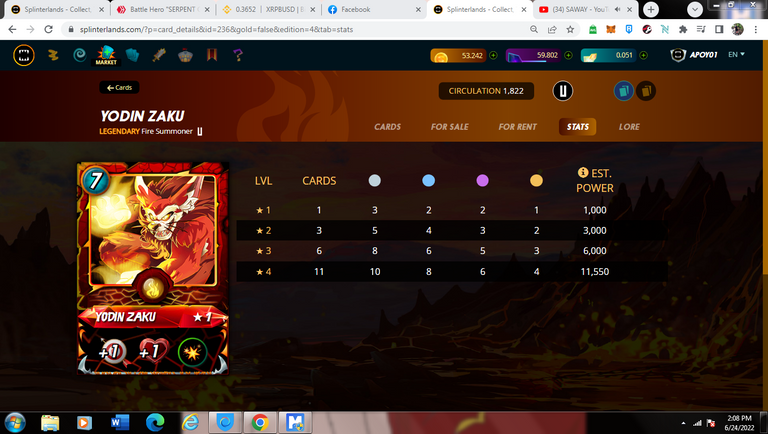 1st position: GRUM FLAMEBLADE legendary monster level1 has 10health, 1speed,4damage,5shield This monster revels in the glory of combat and becomes more dangerous as the battle goes on. every time it defeat an opponent it gets +1 to all stats. in the reverse speed rule set -1 to speed and also magic attack hit this monster armor before it health.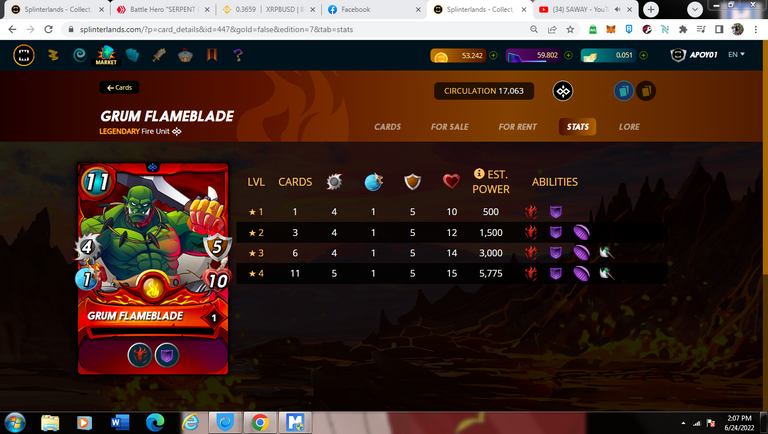 2nd position :TENYII STRIKER rare monster level1 has 6health,2speed,2damage with ability of sneak target last monster on the enemy team instead of the first monster.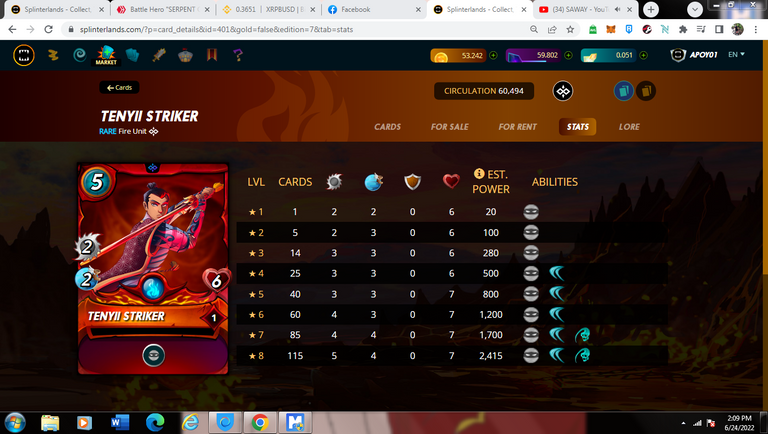 3rd position : LIVING LAVA rare monster has 6health,1speed,3damage,2shield with abiliy of shield reduced damage from melle and ranged attack.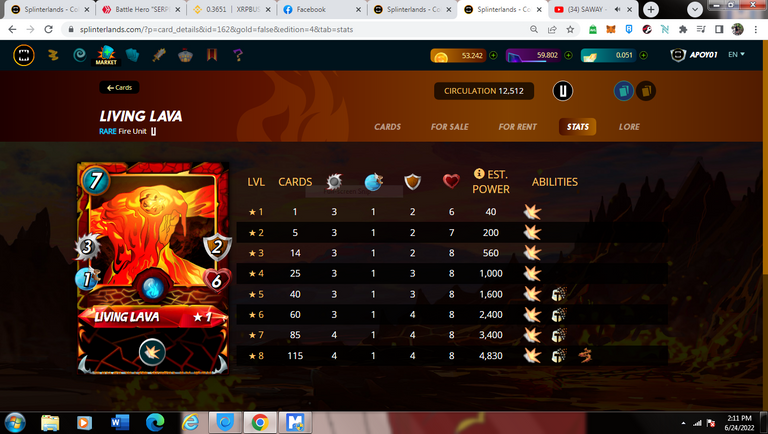 BATTLE: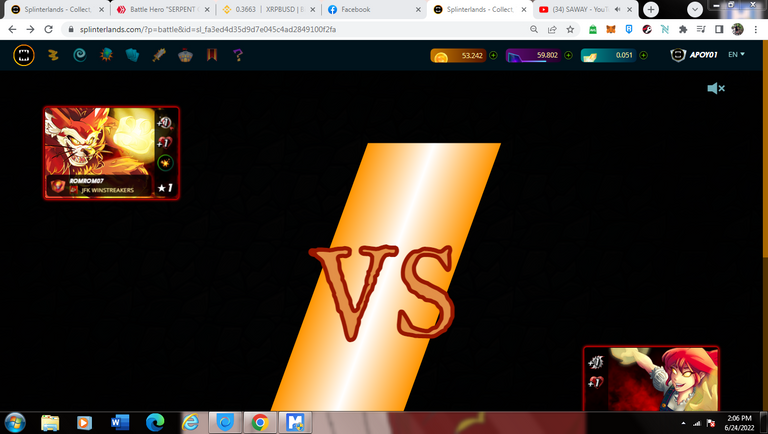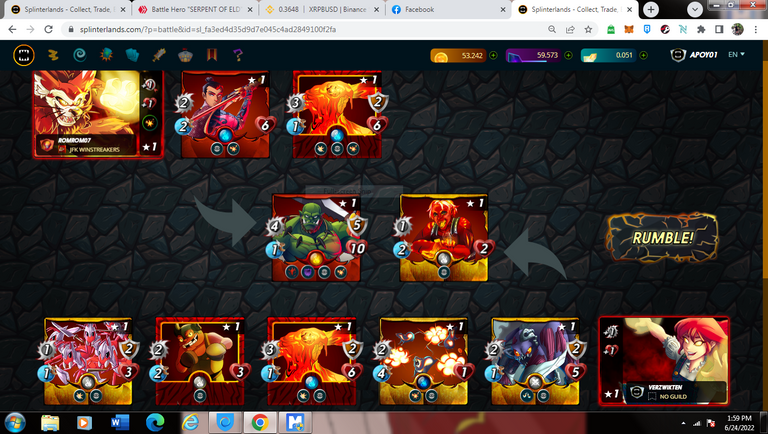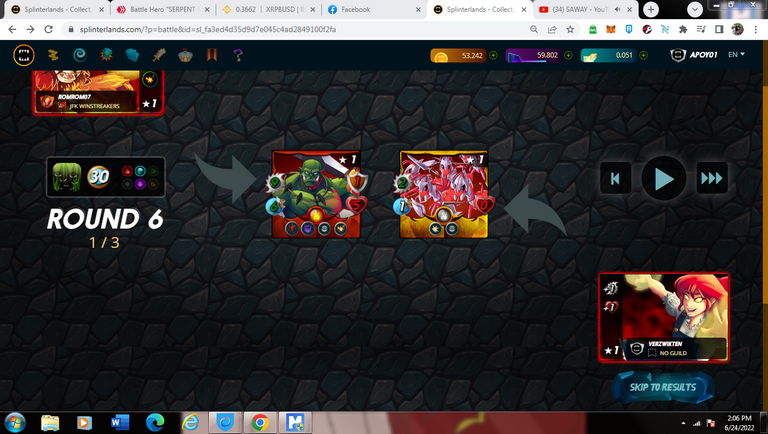 BATTLE LINK :
https://www.youtube.com/shorts/hmYFccUXfMg
Youtube Channel: https://www.youtube.com/channel/UCjL1eIe_ROasSKH4A782r-Q
Referral code : https://splinterlands.com?ref=romrom07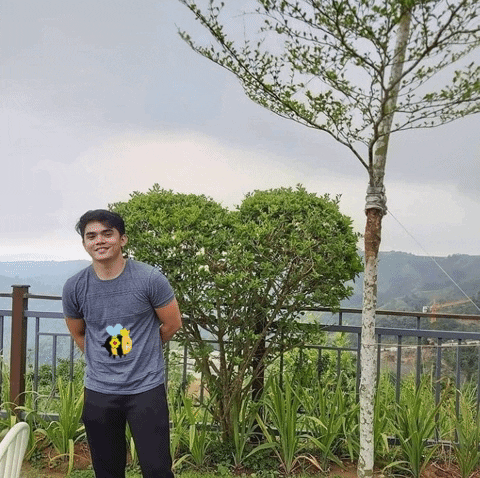 ---
---