Looking for a motorbike and tasting regional cuisine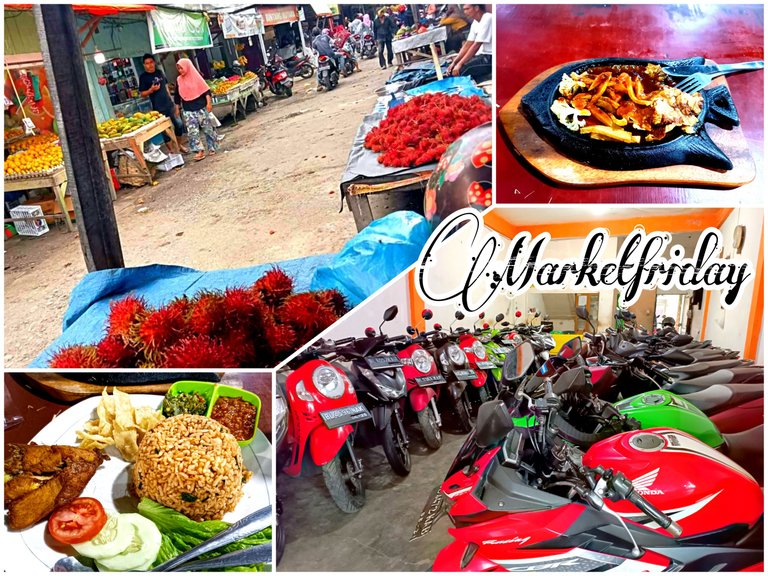 ---
Hello Hivers
It's been a long time since I greeted all of you here, that's because I haven't been to the market for a long time because I was a bit preoccupied with my new business, and this time I'm back to greeting you all at #marketfriday organized by @dswigle
After I was done with all my activities, in the afternoon I was invited by my friend to accompany me to buy a used motorbike to the city of Lhokseumawe, I agreed to his invitation, while wanting to take a walk to get some fresh air in the afternoon
---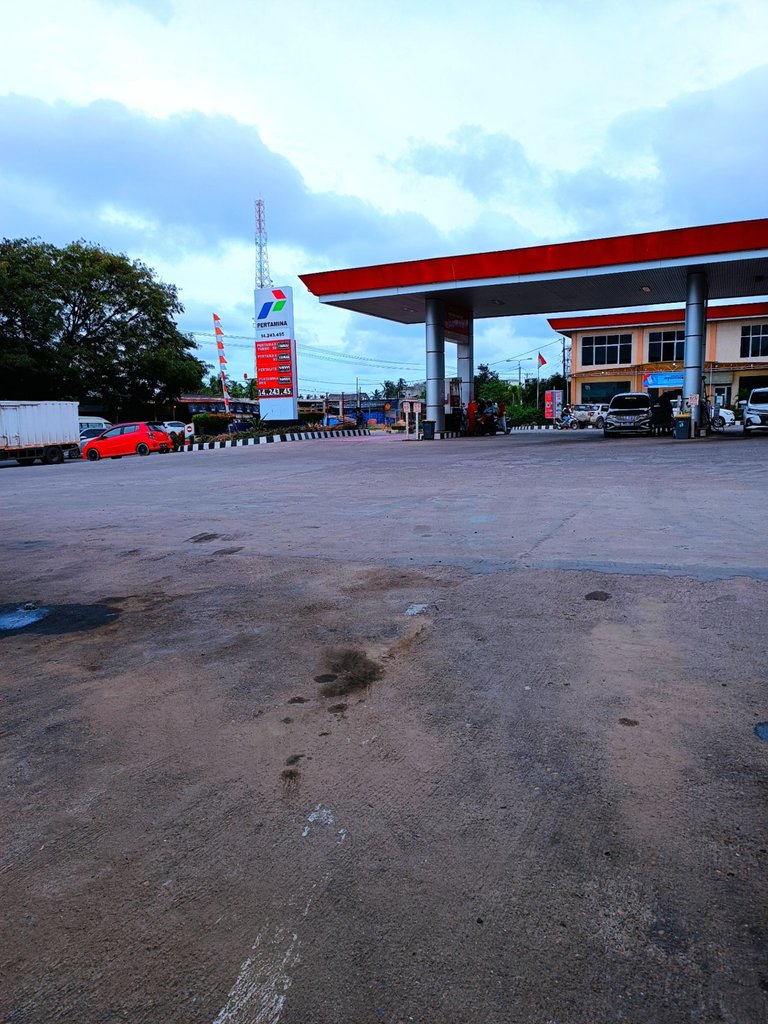 Before arriving at our destination, we also refueled at a gas station. The increased fuel prices did have a slight effect on the people's economy, but I think the government must have a way to overcome this.
---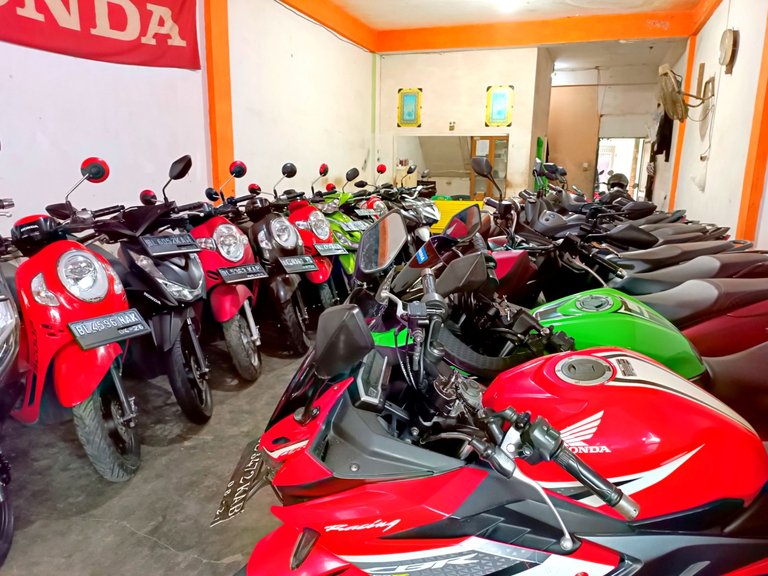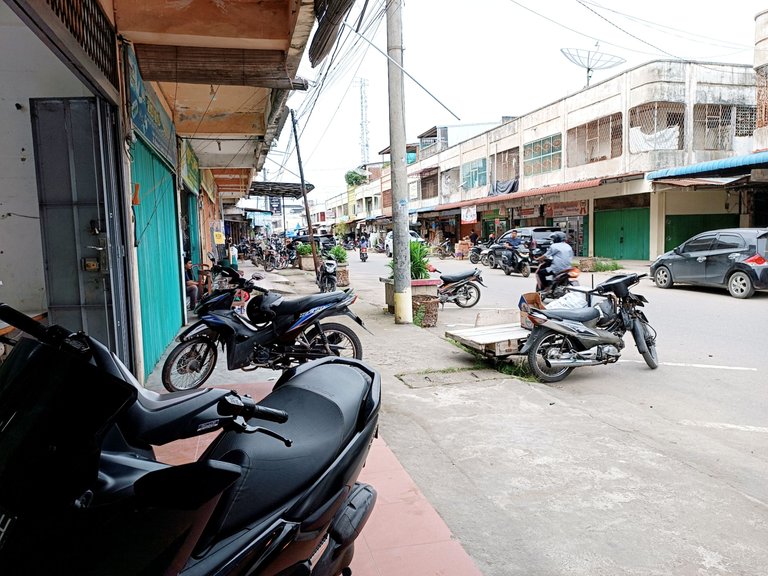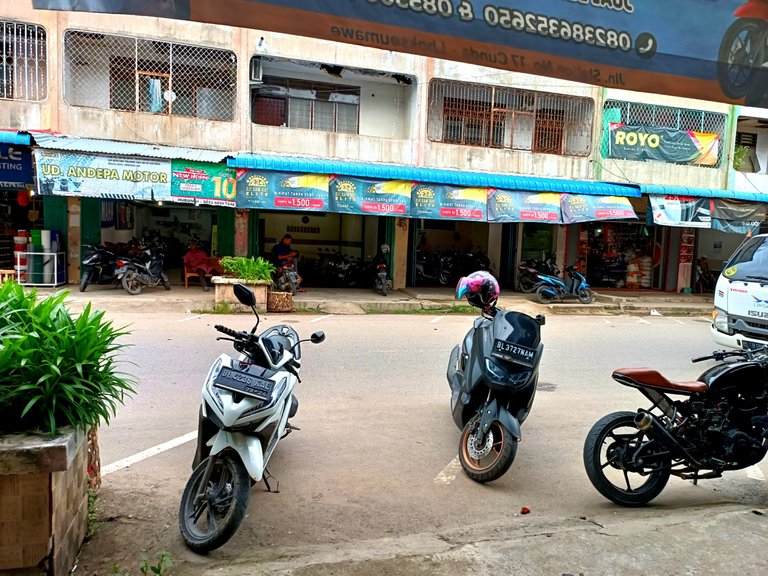 ---
A few moments after that, we arrived at a market location in the city of Lhokseumawe, where in this market there are also a row of shops selling various brands of second-hand motorbikes, we started looking for the motorbike my friend wanted at one of the existing ones. here, who happens to be the owner of this second-hand motorcycle shop, also my friend,
---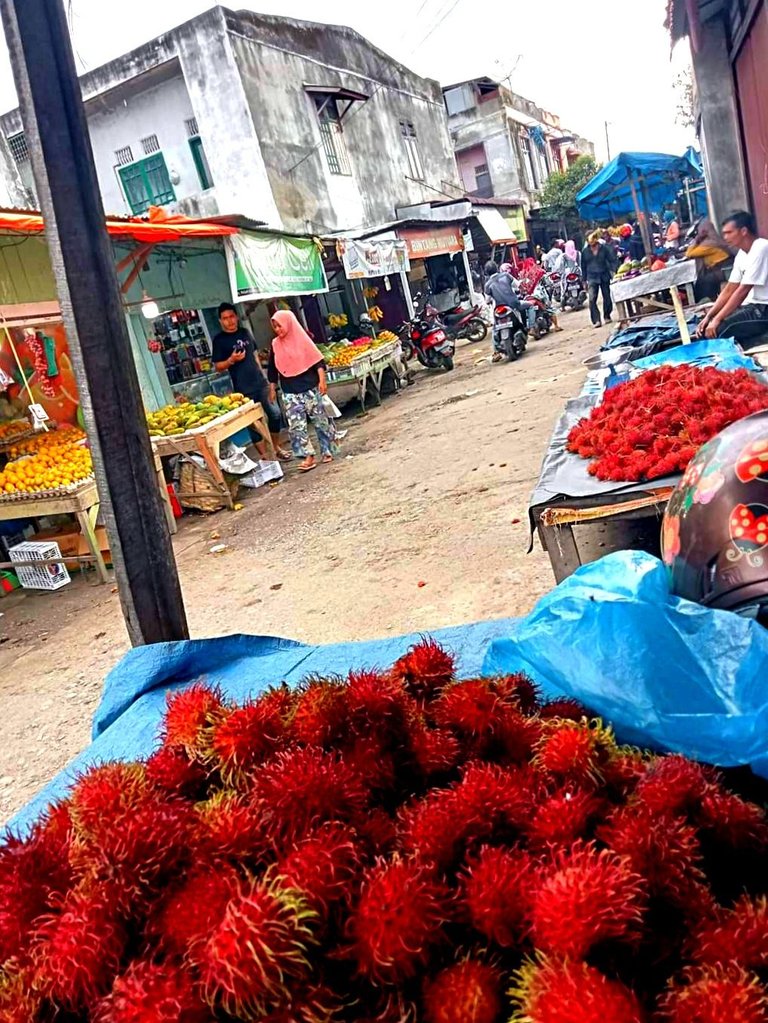 ---
Because I didn't want to disturb the two of them, I went to the back of this market to buy some fruit, here I bought a kilo of rambutan for IDR 10,000, and apparently, the atmosphere in this fruit market also looks crowded even though it's already late afternoon, from here I can understand that the buying and selling process knows no time, it can happen at any time, no matter day or night
After all the processes at this market were finished, and my friend had bought the motorbike he wanted, we returned home, but on the way, I stopped briefly at a shop that was quite familiar in our area.
---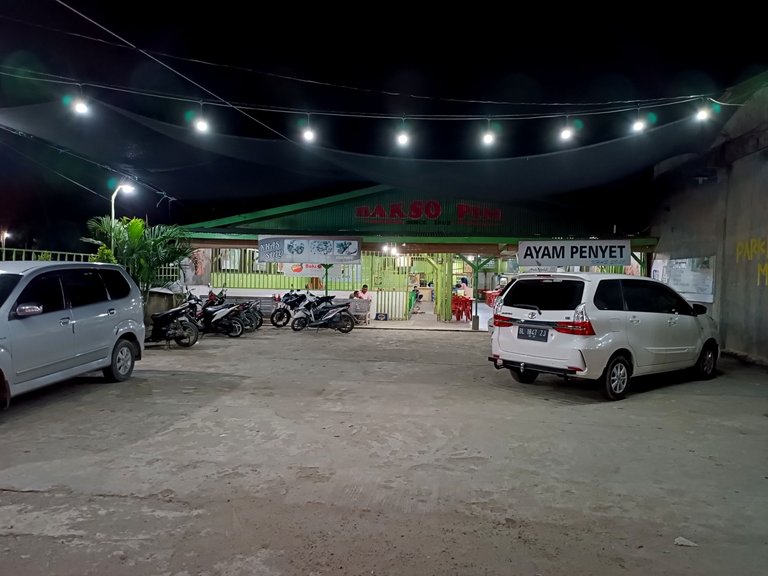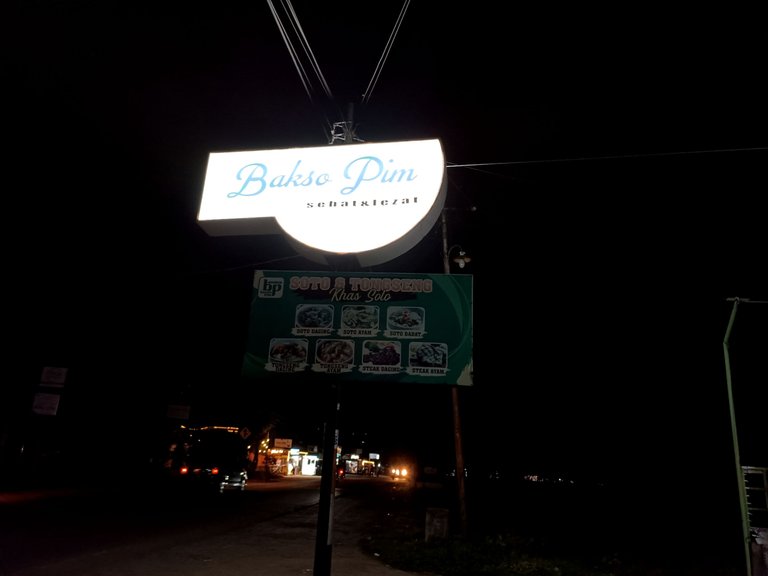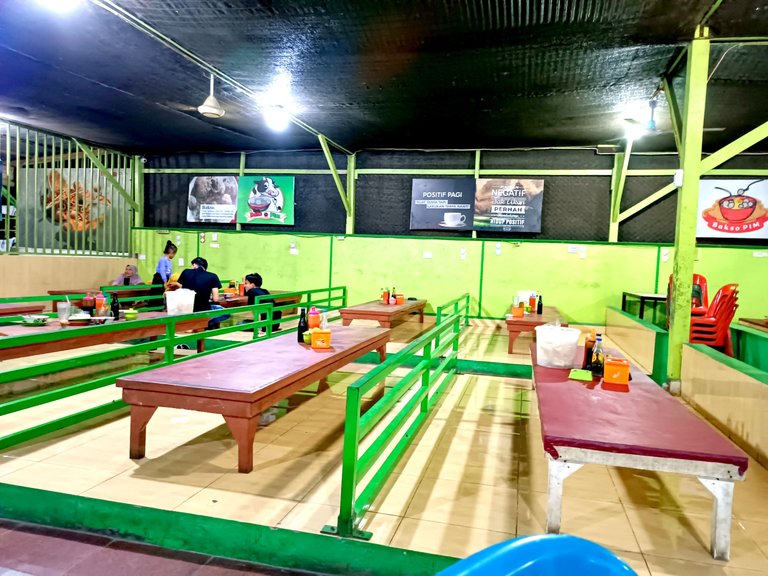 ---
BAKSO PIM is the name of this place, which indeed this shop is known for the taste of the meatballs it sells, but not only meatballs are here, several other menus are also available, as I ordered the following for example
---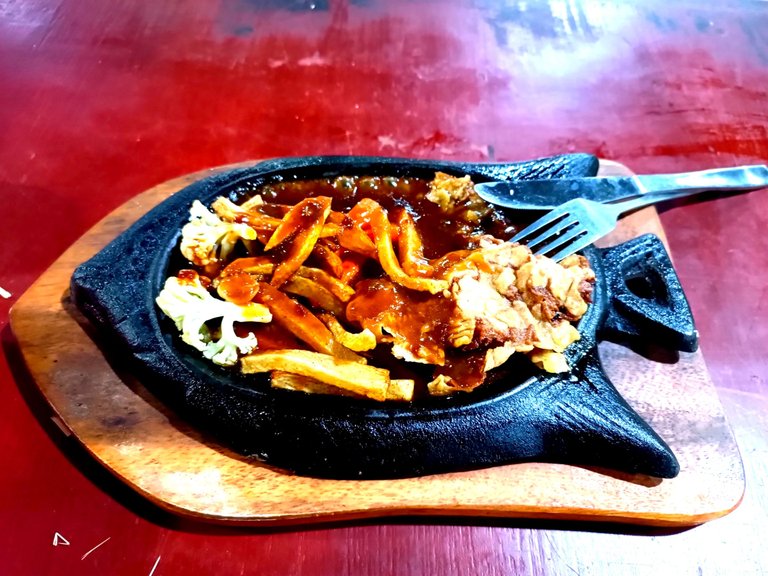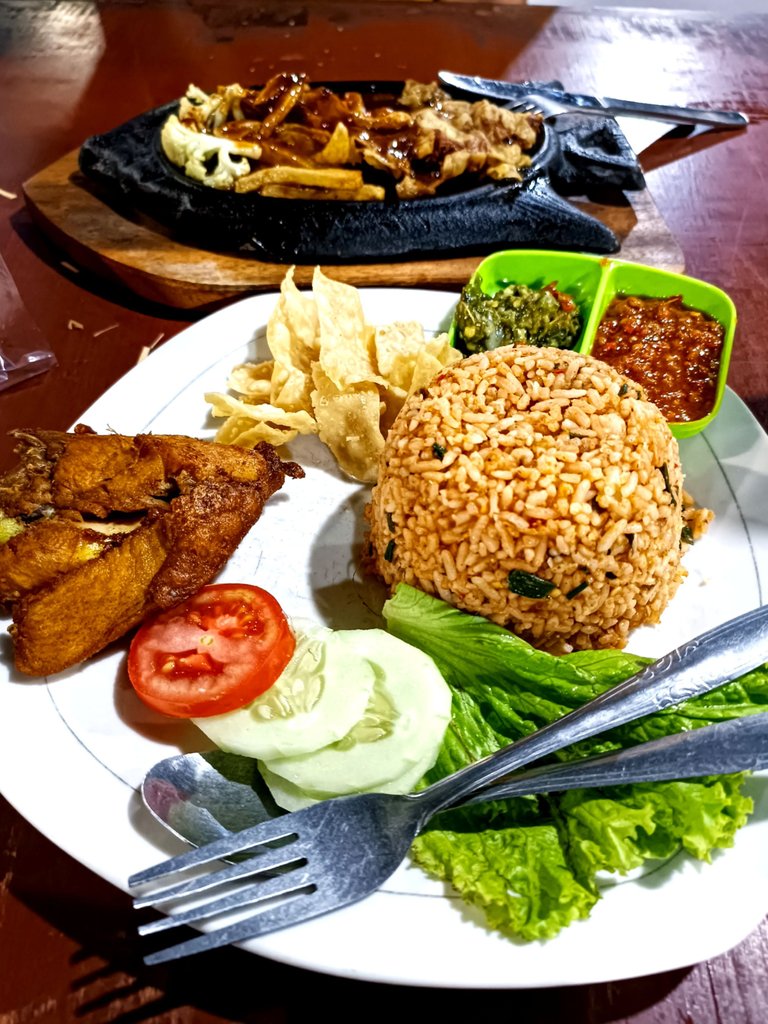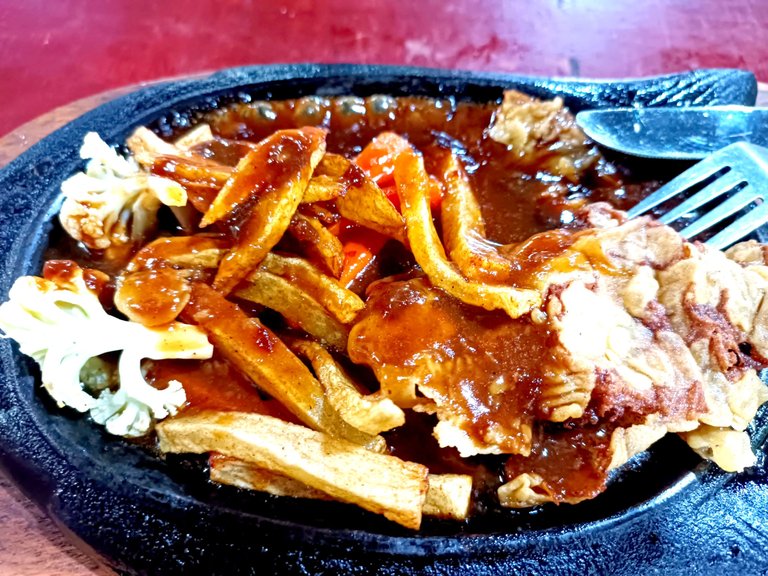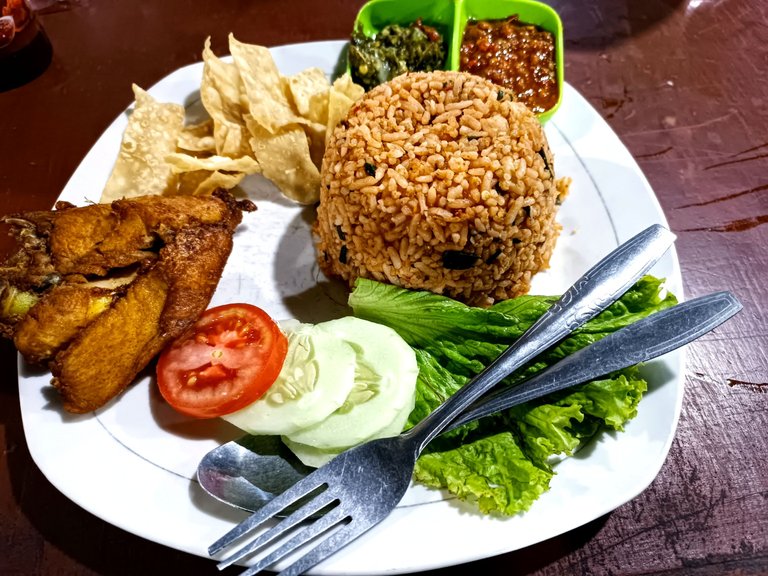 ---
Here I ordered a portion of beef steak, and a portion of fried rice + chicken, and two cold green teas to accompany our dinner, and the taste of this food is also very good, and the price is cheap, the total cost I spent here is IDR 80,000, that includes a serving of meatballs which I pack to take home
Usually this stall is quite busy with customers visiting, but because we came here too quickly, the atmosphere looked a little quiet, because the shop wasn't open when we arrived
The atmosphere on the highway tonight also looks very crowded, everyone looks busy with their respective activities, even though it's getting dark, but there are still people visiting this market area
---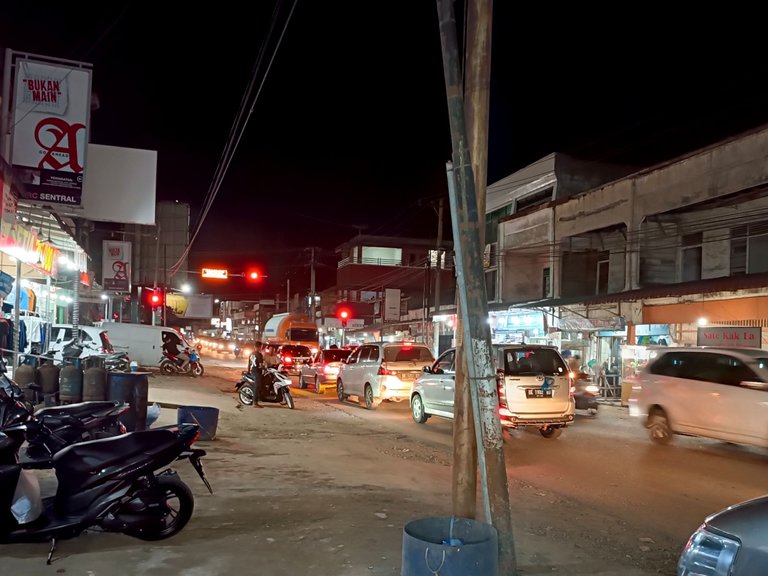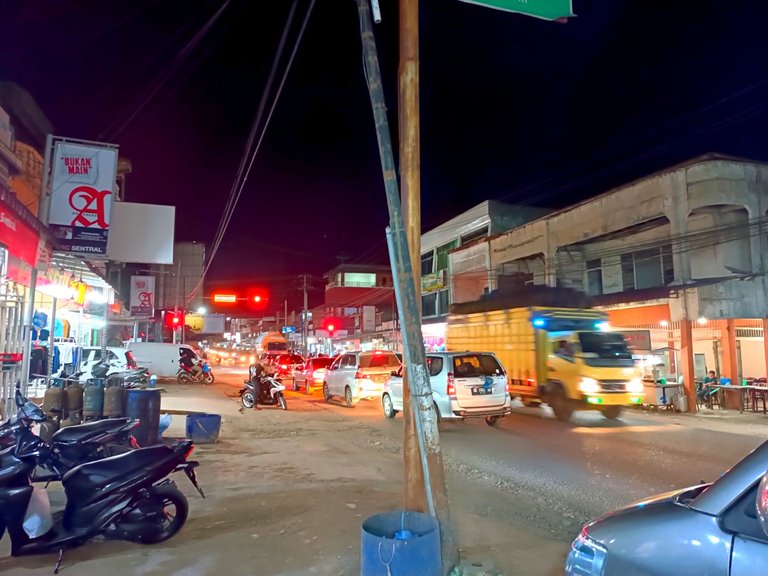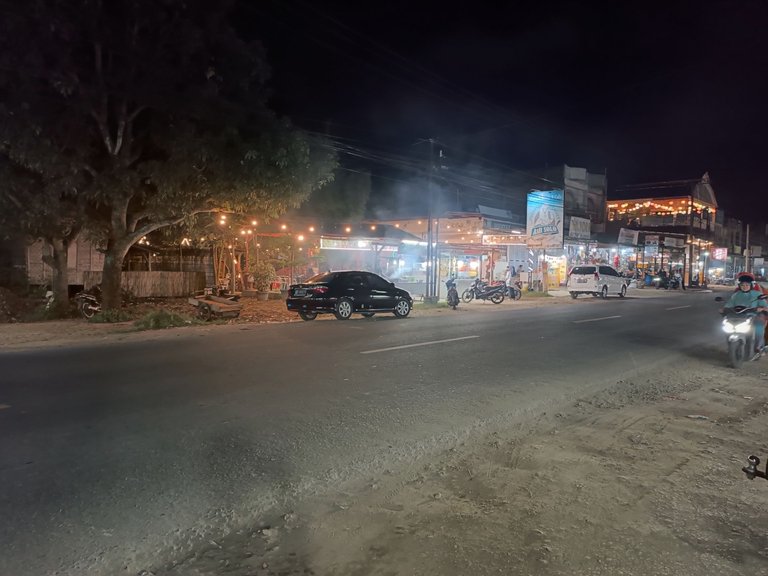 ---
To be honest, seeing this crowd, I want to immediately open a coffee shop around this market, I have wanted this for a long time, but what can I do, I don't have the capital😅, hopefully it can be realized in the next 3 years
So, that's a series of my activities at the Friday market this time, I hope you like it and thank you🙏
---
---