Two equally beautiful types of orange mushrooms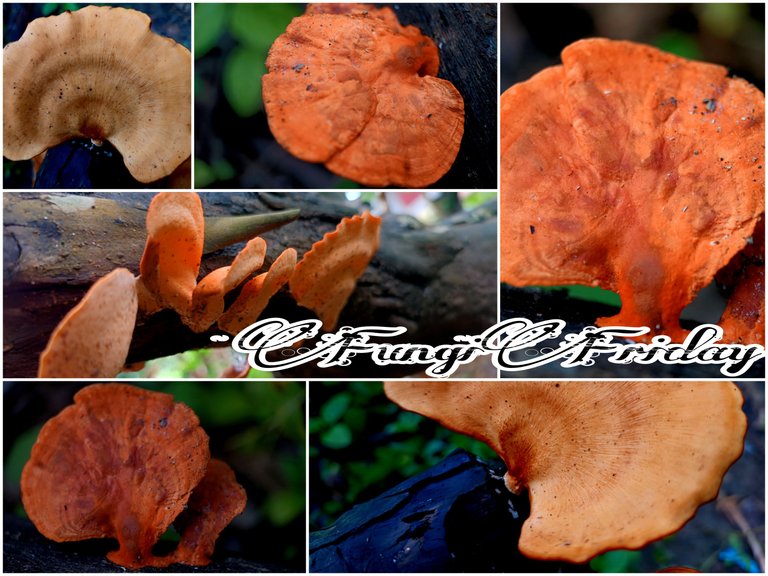 ---
Hello Hivers
Hi mushroom lovers, we are reunited today, of course in our beloved community, and here is my contribution to #fungifriday by @ewkaw
This morning, I found two orange mushrooms that are almost similar, but are in different locations and there are some differences in color, let's look at the pictures one by one which I will share below.
---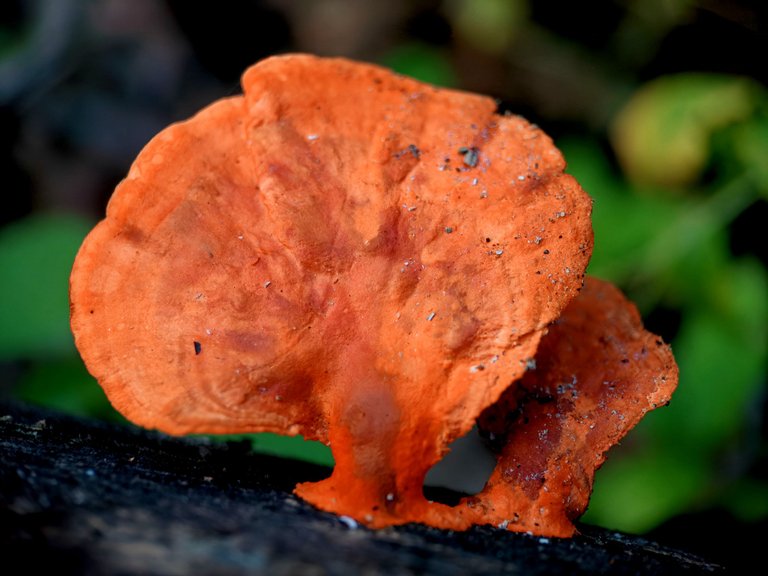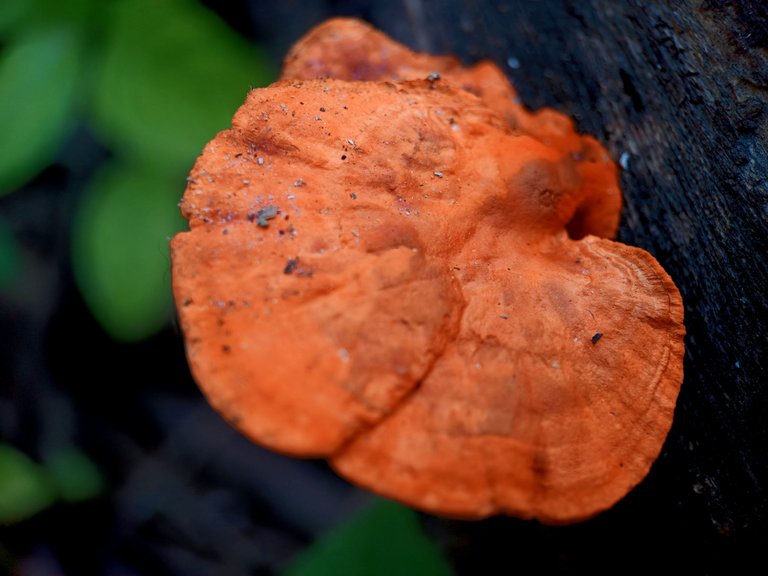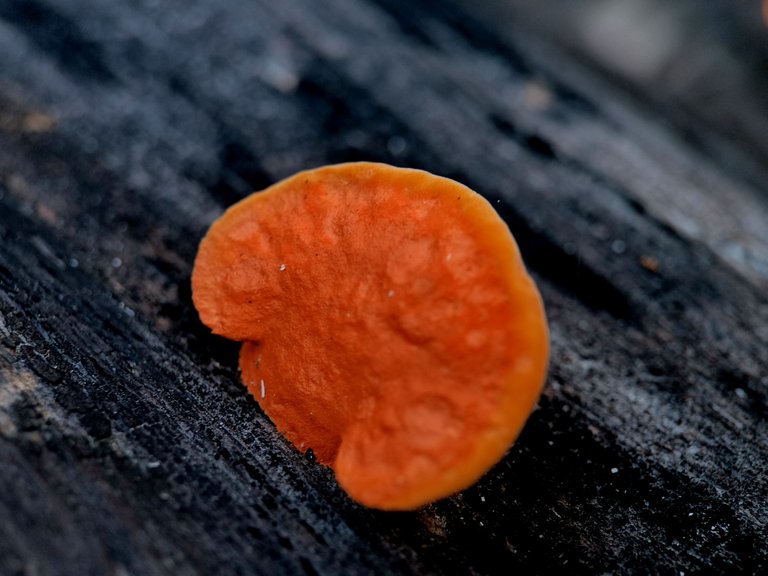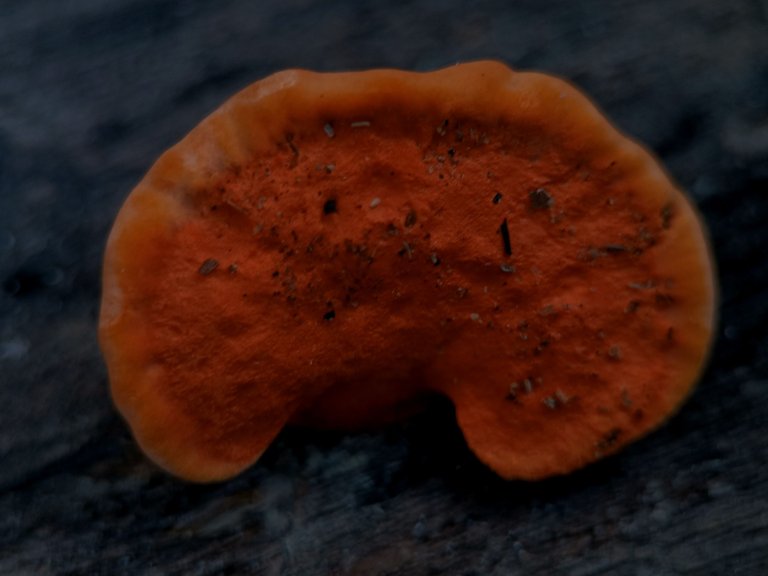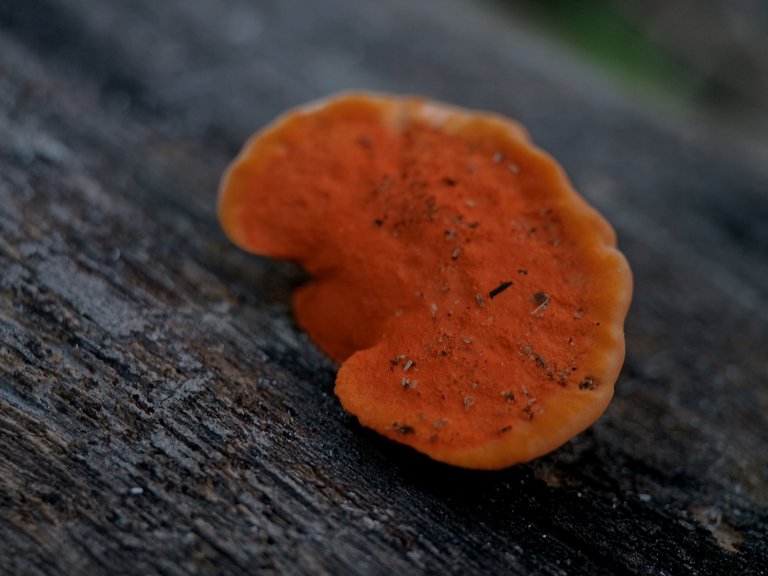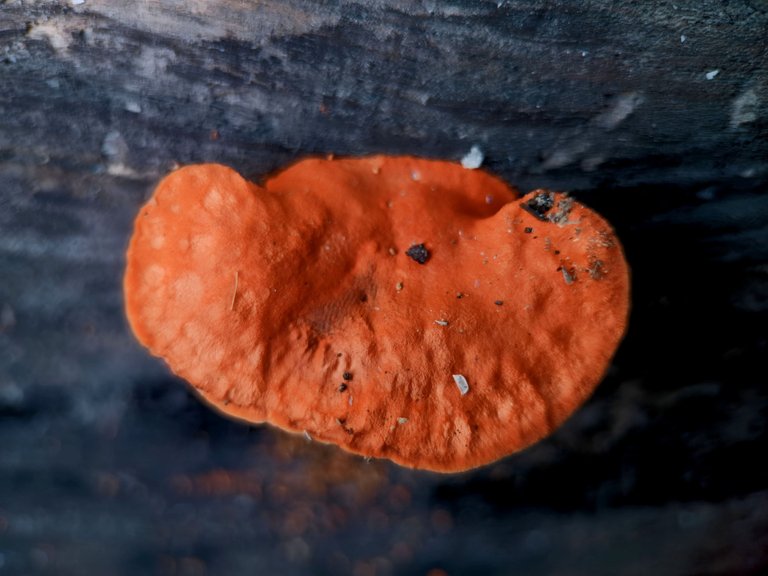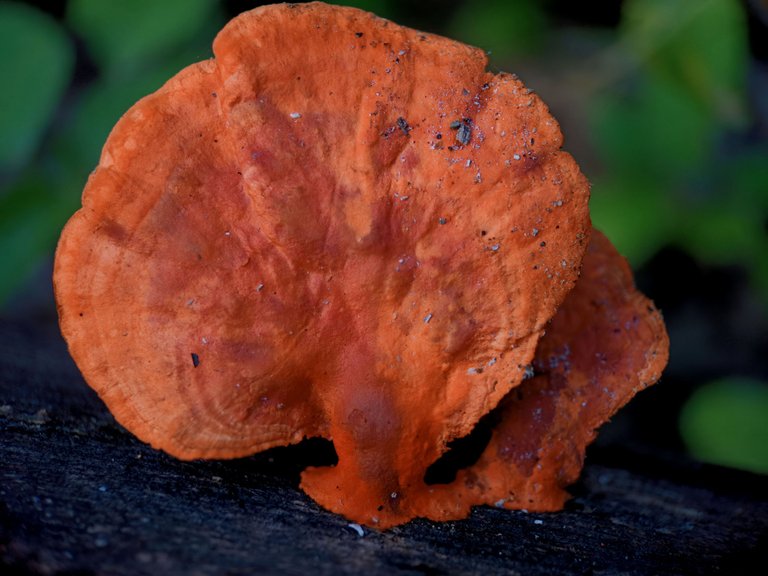 ---
This first orange group has a shape that is slightly similar to shells, the colors also vary, some of them even have bright colors, and have fine white hairs on the top.
According to information from Google Lens, I got the following explanation, if I'm wrong, you can give feedback in the comments
Pycnoporus sanguineus sanguineus is a saprobic white rot fungus. It is found on Guana Island (part of the Virgin Islands) but occurs throughout the tropics and subtropics, usually growing on dead hardwood. It grows as a thin dry conk with lateral attachment to the substrate, or occasionally a very short stipe. The cap is orange-red to orange, brightening the age of the salmon/buff. It has concentric zoning, and the tomentose is smooth to almost glabrous. The pores at the bottom are round, 5-6 per mm in size with a 2 mm deep tube. It was inedible due to its tough texture.
wikipedia
I did find this mushroom growing on a hard tree trunk, and now let's look at the second orange group, which I think is also the same type as the mushrooms above, only, the color and size are slightly different.
---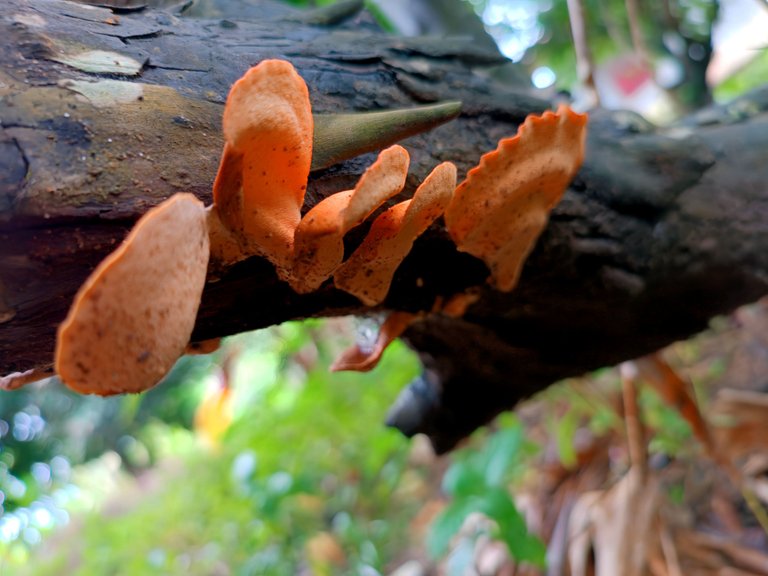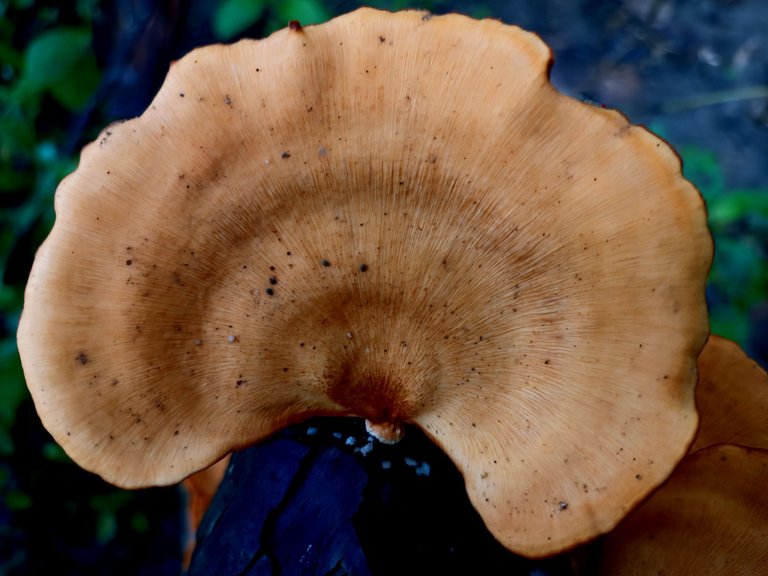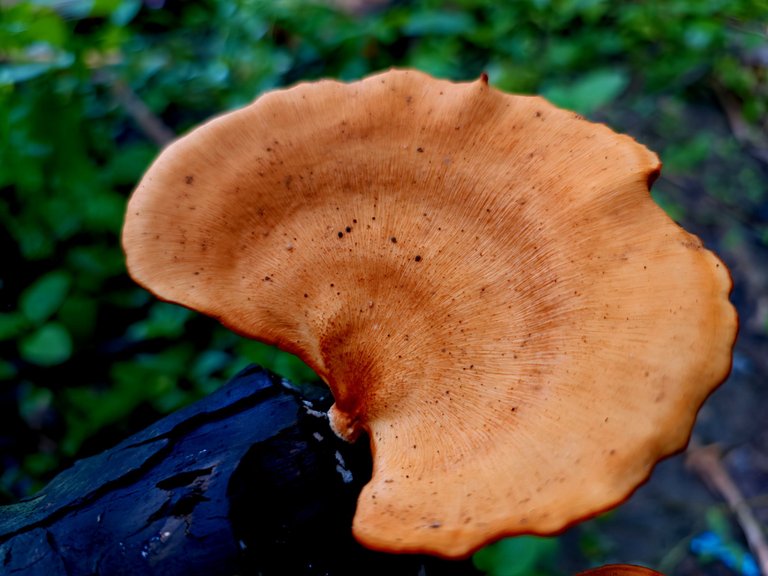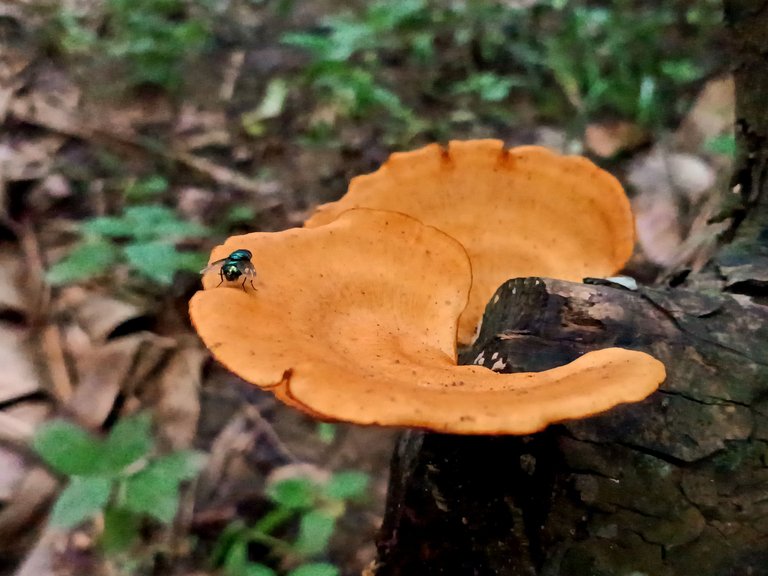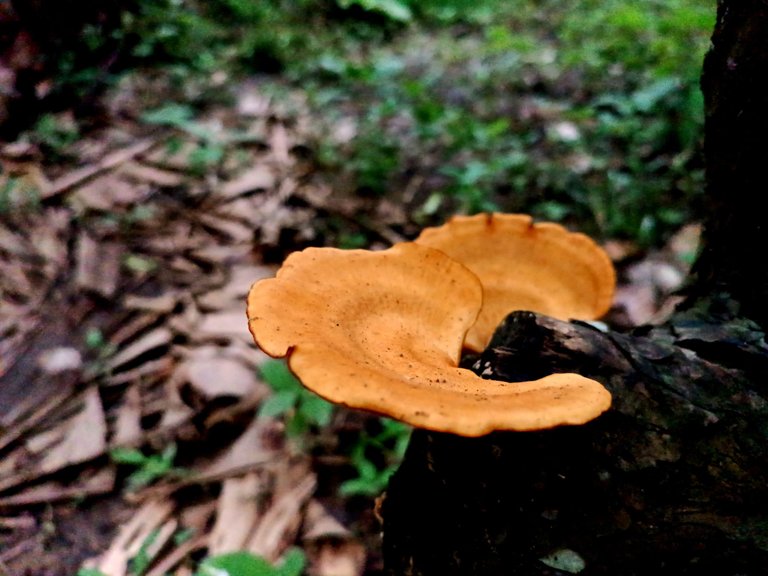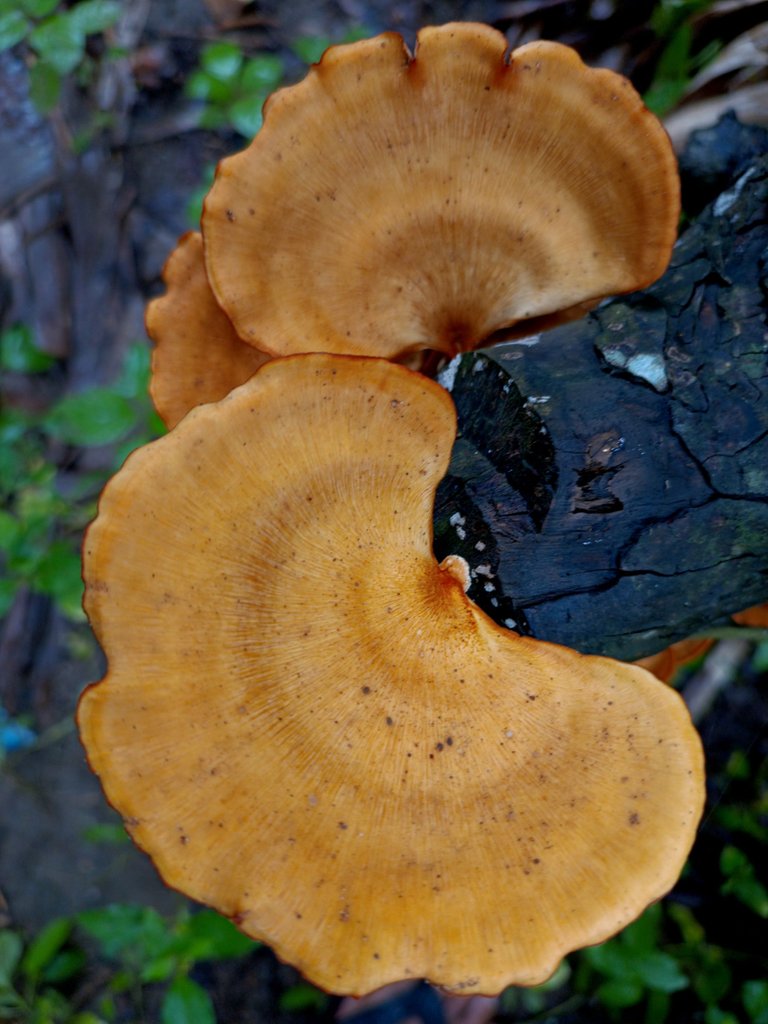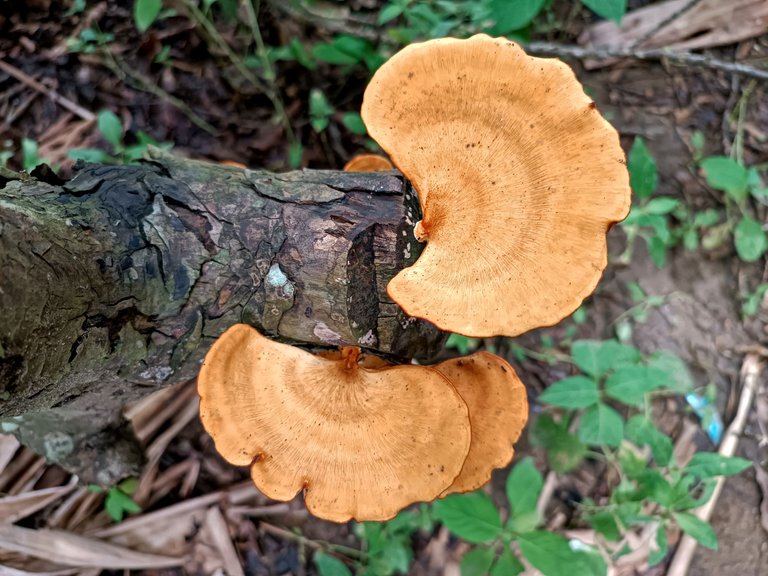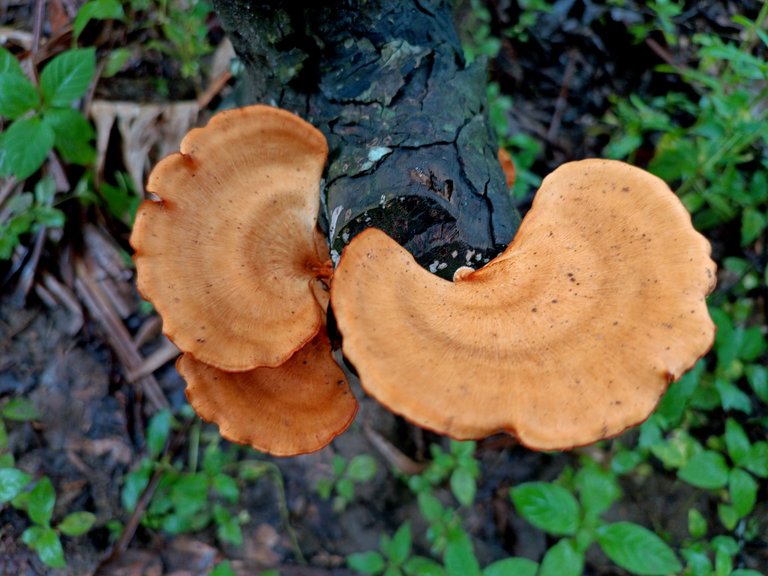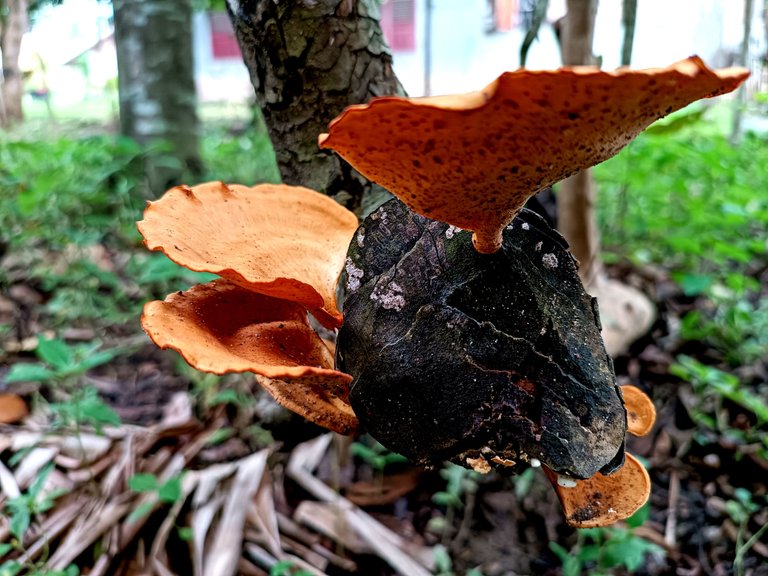 ---
This one also grows on hard tree trunks, and also has a group consisting of several different sizes, their color tends to be brown, must be from a close distance their color can still be classified as orange, and I can't find it special specifications regarding this mushroom
Another difference between these two mushrooms is in the size and texture, the one above has a dry texture and has no fiber, while this mushroom has some clearly visible fibers and a much larger size than the previous mushroom, but what is certain, these two mushrooms These mushrooms both have their own uniqueness
That's all I can share for now, thank you and see you on the next #fungfriday
Note; I took all the pictures with a smartphone camera + macro lens and edited them with picsart
---
---