¿En qué sótano o piso estás en tu relación? / What basement or floor are you on in your relationship?
¿En qué sótano o piso estás en tu relación?
Feliz lunes … Reciban mi gratitud todos ustedes, quienes se dan cita por @holos y por esta columna que los inspiran para su post, votan, comentan, hacen reblog, gracias por eso, gracias por hacer comunidad. Aquí voy en mi entrega de hoy para saludarles de cerquita y construyamos juntos, miradas, maneras de reconocer el vivir. Hablemos de niveles, de espacios donde estamos en las formas en que nos relacionamos con nosotros y por lo tanto con otros.
Y recuerden mi insistencia yo siempre te preguntaré por tu relación propia. Porque resulta que el otro eres tú y las circunstancias es lo que atraes, así atraemos donde estamos de mente y corazón y eso resulta de una manera sutil y como dicen los iluminados, ¿Qué vienen a mostrarme esta situación?
Para lo que les traigo hoy, sigo contando historias que tengo con mis médicos. Y en esta ocasión un médico me dijo: Imagina un edificio que tiene 7 sótanos y 7 pisos tu: ¿En qué sótano estás o en que piso estás? Con tu salud, con tu energía, con tu vitalidad, con tus ganas de vivir y con el sentido de la vida.
Entendiendo que el sótano es hundirse hacia el inframundo hacia la oscuridad y los pisos es subir hacia la luz.
Ahora me pregunto y les pregunto: ¿En que sótano o piso estás en tu relación?
En este laboratorio… Pongamos algo sencillo, 3 sótanos y 3 pisos.
2DO PISO: CUIDO ESTE AMOR
Hacemos planes para seguir juntos:
Nos escapamos a lugares maravillosos, para estar juntos y salir de la rutina.
Mes a mes tenemos una actividad para estar en privado y disfrutar un momento al compartir.
Reafirmamos los votos de amor, con ceremonias, encuentros o actividades para parejas.
-Nos decimos frases de admiración y motivadoras para calificarnos y seguir.
-Podemos estar ante la adversidad reconociendo los límites y construyendo hacia dónde queremos estar:
Me dejo acompañar, construyo la vida con esta persona, todos los días cultivo la relación. Cada uno tenemos responsabilidades en esta vida compartida y nos atendemos. Podemos dar un ejemplo, puedo hacer la comida en compañía, porque es para los 2, mantengo la casa en orden, porque vivimos los dos, producimos ambos y no un mantiene al otro. Cada quien se hace cargo de la convivencia, es un asunto mutuo.
---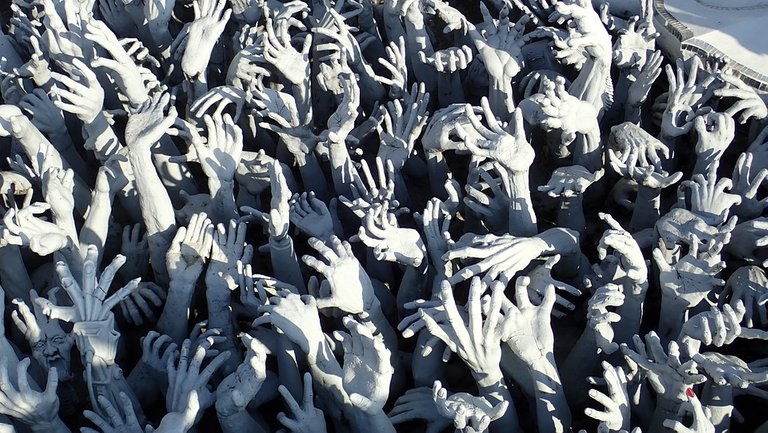 Fuente
1ER SÓTANO: ME COMPROMETO CON ESTA PERSONA PARA HACER UNA VIDA JUNTOS.
Esto implica o vivo con alguien, despierto todos los días en compañía, comparto el día o muero en el intento. Para ello hay que saber si tienes las alas listas para volar, porque puede suceder que ya lo tengas todo y sientes que tienes que volar en compañía, sin ataduras por su puesto, sin dependencias y sin esperando solo recibir. Además de hacerlo público, que lo sepa el mundo y te presentas ante todos como un ser en compañía, no con un porsiacaso o alguien que te hace el favor de acompañarte a la fiesta es mi compañero, mi vida compartida y lo muestro, lo expreso y lo vivencio.
2DO SÓTANO: ELIJO TENER UNA PAREJA / ELIJO TENER UNA MEJOR RELACIÓN.
Cuando pronunciamos la elección de algo, si esa declaración sale desde las vísceras, es un espacio de elevación que muy sutilmente al principio fue un saboteo y luego un reseteo y hacer consciencia de eso es dar pasos a estar despierto ante lo que digo y hago. Por eso la elección en esto de un sótano es un paso de avance en los niveles de ponerse manos a la obra y ponerle foco a un objetivo claro, por lo menos proponerse y corregirse hacia donde quiero estar, pero con consciencia. ELEGIR ES DECIDIR y eso abre posibilidades y maneras de hacer mejor las cosas de varias formas y de miradas diferentes.
3ER SÓTANO: QUIERO TENER UNA PAREJA / TENGO UNA RELACIÓN TÓXICA.
Hay una diferencia abismal entre la palabra y la acción. Y aunque el lenguaje es ontológico, esto quiere decir que el lenguaje emplaza cierta interpretación del propio ser que articula la expresión, es decir la emoción donde esta y la percepción del mundo. Ante esto hay 2 vertientes más la coherencia y la acción. Les digo: hay que moverse a voluntad, hay que ejecutar un plan, tener foco, adquirir hábitos, que te saquen de la zona de confort, generar propósitos, si en realidad quieres tener pareja o mejorar la relación, porque lo que resulta es que sigues en ese círculo vicioso de pura charla de lo que quieres y no se manifiesta. Suele suceder que estas bien como estás y andas o sin darte cuenta que te gusta estar allí, a solas contigo, porque te cuesta relacionarte y compartir vivencias, espacios, objetivos y por seguir corriente a la cultura pronuncias esa añoranza. Pido sincerarse. De verdad quieres tener una pareja, mejorar tu relación o quieres estar así como estás sin tanto protocolo y dinámica formal. (¿?).
No hay que aprenderse una cartilla, hay personas que pueden vivir con eso, lo admiten y tienen relaciones de momento y ya, pero no establecen vínculos formales, largos o definitivos porque no les agrada esa sensación, que hasta consideran invasiva. De tanto estar [email protected], involucrarse con alguien requiere inversión de atención y tiempo. ¿ De verdad quieres?
En ese sótano están los que dan vueltas y se repiten quiero tener una pareja, quiero tener una pareja y eso no los lleva a ningún lado.
Y les dejo un reto
¿CÓMO SERÍA PARA TI ESE 3ER PISO?
¿CÓMO SERÍA ESE 4TO SÓTANO
¿EN QUE PISO O SÓTANO ESTAS EN TU RELACIÓN?
---
---
🌬🌬🌬 ENGLISH 🌬🌬🌬
---
---
What basement or floor are you on in your relationship?
Happy Monday ... Receive my gratitude to all of you, those who come to @holos and this column that inspire you for your post, vote, comment, reblog, thank you for that, thank you for making community. Here I go in my delivery today to greet you closely and let's build together, looks, ways of recognizing the living. Let's talk about levels, about spaces where we are in the ways we relate with ourselves and therefore with others.
And remember my insistence I will always ask you about your own relationship. Because it turns out that the other is you and the circumstances is what you attract, so we attract where we are in mind and heart and that results in a subtle way and as the enlightened ones say, what does this situation come to show me?
For what I bring you today, I keep telling stories that I have with my doctors. And on this occasion a doctor told me: Imagine a building that has 7 basements and 7 floors: in which basement are you or on which floor are you? With your health, with your energy, with your vitality, with your will to live and with the meaning of life.
Understanding that the basement is sinking towards the underworld towards the darkness and the floors is going up towards the light.
Now I ask myself and I ask you: In which basement or floor are you in your relationship?
In this laboratory... Let's put something simple, 3 basements and 3 floors.
2ND FLOOR: I TAKE CARE OF THIS LOVE
We make plans to stay together:
We escape to wonderful places, to be together and get out of the routine.
Every month we have an activity to be in private and enjoy a moment of sharing.
We reaffirm our vows of love, with ceremonies, meetings or activities for couples.
-We tell each other admiring and motivating phrases to qualify ourselves and continue.
-We can stand in the face of adversity by recognizing our limits and building towards where we want to be:
1ST FLOOR: I AM WILLING TO SEAL THIS COMMITMENT.
I allow myself to be accompanied, I build my life with this person, every day I cultivate the relationship. We each have responsibilities in this shared life and we take care of each other. We can give an example, I can make the meal together, because it is for both of us, I keep the house in order, because we both live together, we both produce and one does not support the other. Each one takes care of living together, it is a mutual matter.
---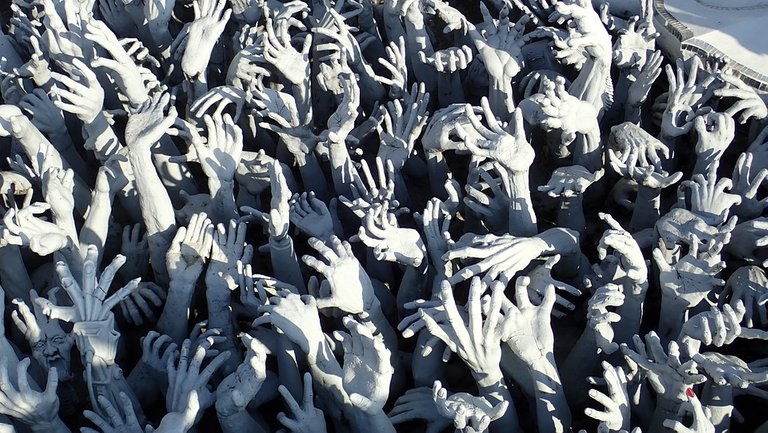 Source
1ST BASEMENT: I COMMIT MYSELF TO THIS PERSON TO MAKE A LIFE TOGETHER.
This implies either I live with someone, I wake up every day in company, I share the day or I die trying. For this you have to know if you have the wings ready to fly, because it may happen that you already have everything and you feel that you have to fly in company, without ties of course, without dependencies and without waiting only to receive. In addition to making it public, that the world knows and you present yourself to everyone as a being in company, not with a porsiacaso or someone who does you the favor of accompanying you to the party is my partner, my shared life and I show it, I express it and I live it.
2ND BASEMENT: I CHOOSE TO HAVE A PARTNER / I CHOOSE TO HAVE A BETTER RELATIONSHIP.
When we pronounce the choice of something, if that statement comes from the viscera, it is a space of elevation that very subtly at first was a sabotage and then a reset and to become aware of that is to take steps to be awake to what I say and do. That is why the choice of a basement is a step forward in the levels of getting down to work and focusing on a clear objective, at least proposing and correcting oneself towards where I want to be, but with awareness. TO CHOOSE IS TO DECIDE and that opens possibilities and ways to do things better in different ways and from different points of view.
3RD BASEMENT: I WANT TO HAVE A PARTNER / I HAVE A TOXIC RELATIONSHIP.
There is an abysmal difference between word and action. And although the language is ontological, this means that the language emplaces a certain interpretation of the being itself that articulates the expression, that is to say the emotion where it is and the perception of the world. In the face of this, there are two more aspects: coherence and action. I tell you: you have to move at will, you have to execute a plan, have focus, acquire habits that take you out of the comfort zone, generate purposes, if you really want to have a partner or improve the relationship, because what happens is that you continue in that vicious circle of pure talk of what you want and it does not manifest. It often happens that you are fine as you are and you walk or without realizing that you like to be there, alone with you, because it is hard for you to relate and share experiences, spaces, goals and to follow the current culture you pronounce that longing. I ask you to be sincere. Do you really want to have a partner, to improve your relationship or do you want to be as you are without so much protocol and formal dynamics (?).
There are people who can live with that, they admit it and have relationships for the moment and that's it, but they don't establish formal, long or definitive links because they don't like that feeling, which they even consider invasive. Being alone so much, getting involved with someone requires an investment of attention and time. Do you really want to?
In that basement there are those who go around and around and repeat to themselves I want to have a partner, I want to have a partner and that does not take them anywhere.
And I leave them a challenge
WHAT WOULD THAT 3RD FLOOR BE LIKE FOR YOU?
WHAT WOULD THAT 4TH BASEMENT BE LIKE FOR YOU?
WHAT FLOOR OR BASEMENT ARE YOU ON IN YOUR RELATIONSHIP?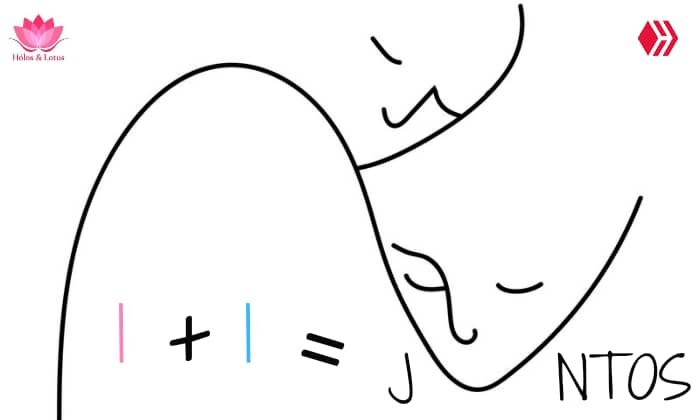 Traducido con www.DeepL.com/Translated with www.DeepL.com
Gif disponibles en Peakd / Gifs available at Peakd
Imágenes de la página de Pixabay en su versión gratuita / Images from the free version of the Pixabay website
Banners y separadores con imágenes tomadas de Pixabay y editados con Canva con los elementos disponibles en su versión gratuita / Banners and dividers with images taken from Pixabay and edited with Canva with the elements available in its free version.
Logo propiedad de @holos-lotus / Logo property of @holos-lotus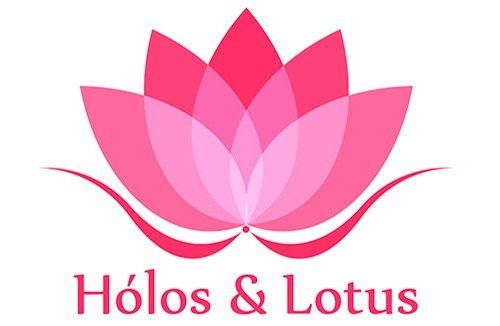 ---
---