[ESP-ENG] Sardinas Artesanales preparadas en casa ☺ Artisanal Sardines prepared at home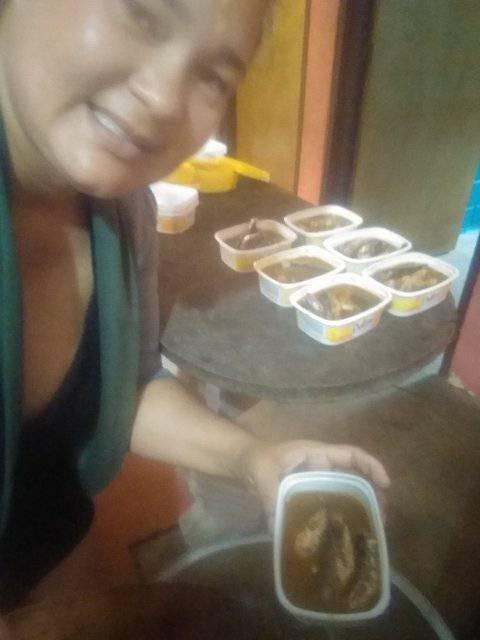 Foto tomada por mi esposo.
---
Hola amigos de la comunidad de Hive, hoy les quiero presentar una receta, que preparo para la venta en mi bodega, es muy conocida en mi comunidad y gracias a esto, obtengo un poco mas ingreso para los gastos de mis chiquillos. Como es para la venta tengo que hacer cantidades, hoy preparare 12 kilogramos de sardinas.
Comenzare con los ingredientes.
Hello friends of the Hive community, today I want to present a recipe that I prepare for sale in my bodega, it is very well known in my community and thanks to this, I get a little more income for the expenses of my kids. As it is for sale I have to make quantities, today I will prepare 12 kilograms of sardines.
I will start with the ingredients.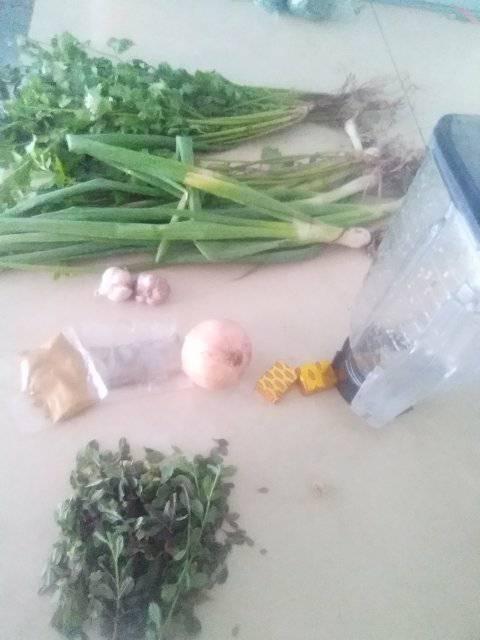 Foto tomada por mi.
---
12 Kilos de sardinas.
250 Gramos de cebollín.
250 Gramos de cílantro.
1 Cebolla grande.
50 Gramos de ajo en grano.
100 Gramos de sal (probar que no quede salado)
2 Cubitos.
Orégano al gusto.
Adobo al gusto.
12 Kilos of sardines.
250 Grams of chives.
250 grams of cilantro.
1 large onion.
50 grams of garlic in grain.
100 grams of salt (try that it is not salty).
2 cubes.
Oregano to taste.
Adobo to taste.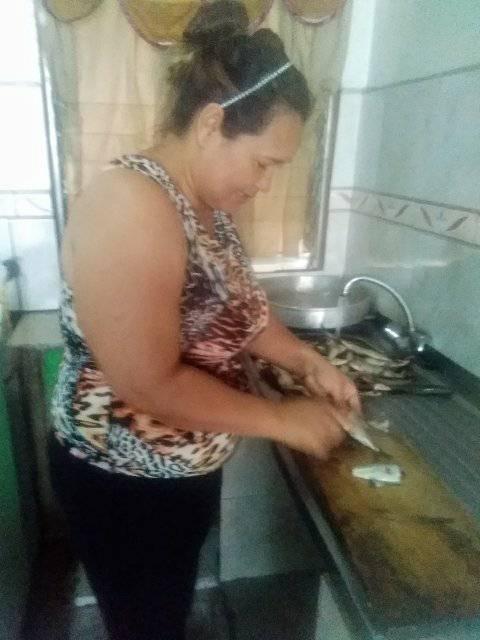 Foto tomada por mi esposo Alcides.
---
Paso n°1:
Comencé a escamar esos 12 kilos de sardinas y dejarlos muy limpios de escamas y tripas, lavarlas muy bien y llevar la la olla, luego limpio muy bien los ingredientes para guisar, licuo, todo y cada uno de estos ingredientes, para que las sardinas, agarren todo el gusto necesario.
Step n°1:
I began to scale those 12 kilos of sardines and leave them very clean of scales and guts, wash them very well and take them to the pot, then I clean very well the ingredients to stew, I blend, all and each one of these ingredients, so that the sardines, take all the necessary taste.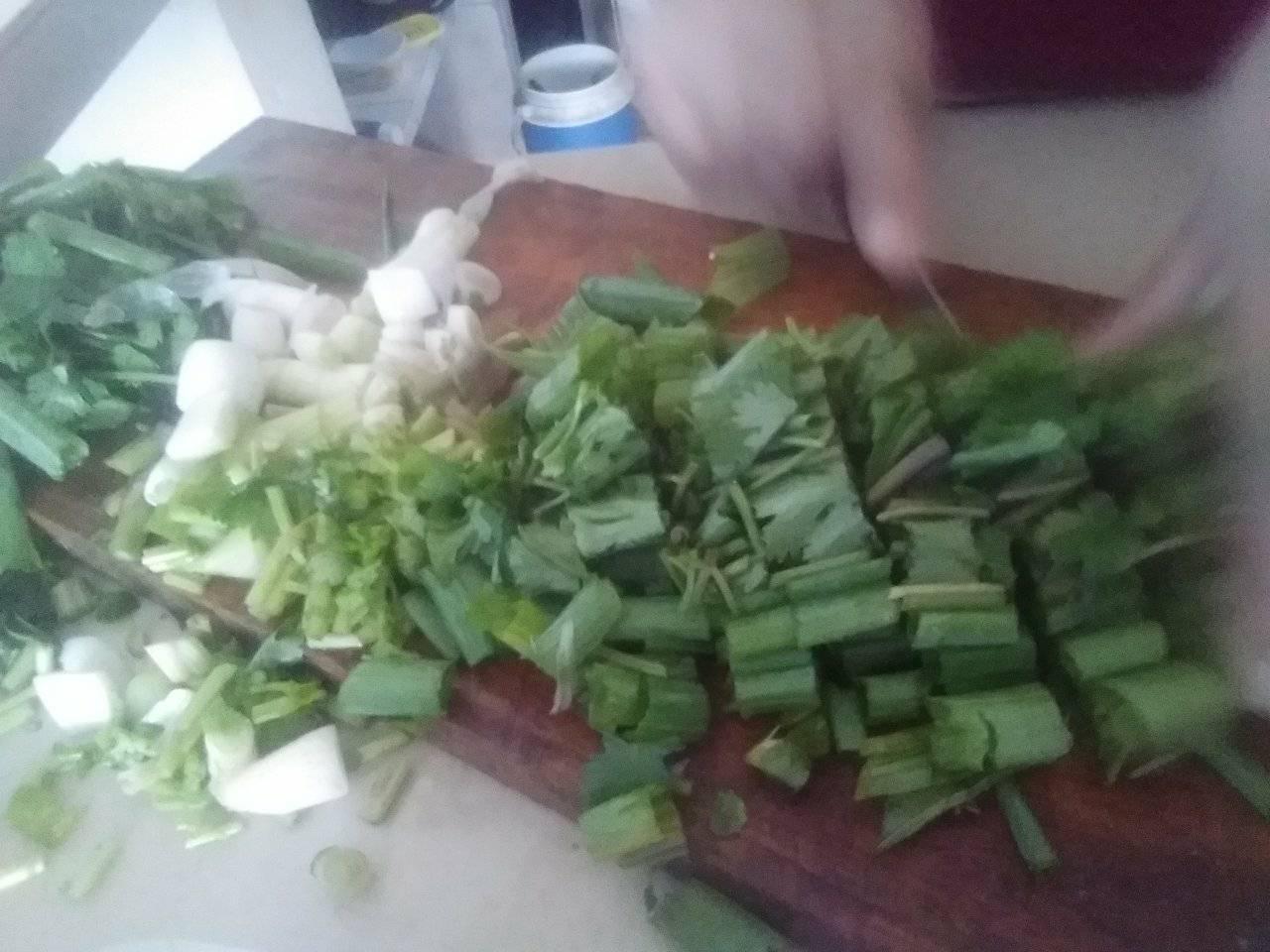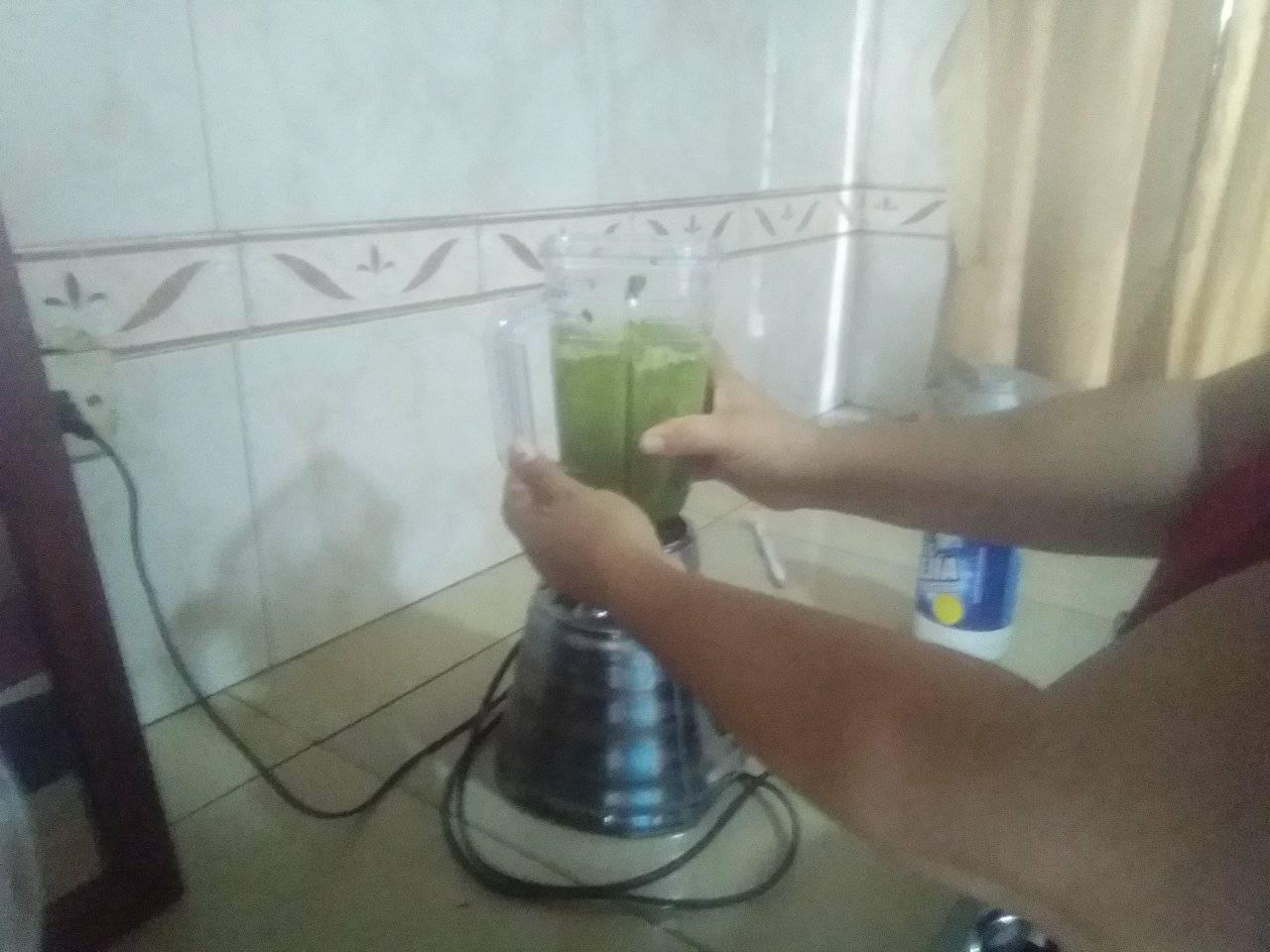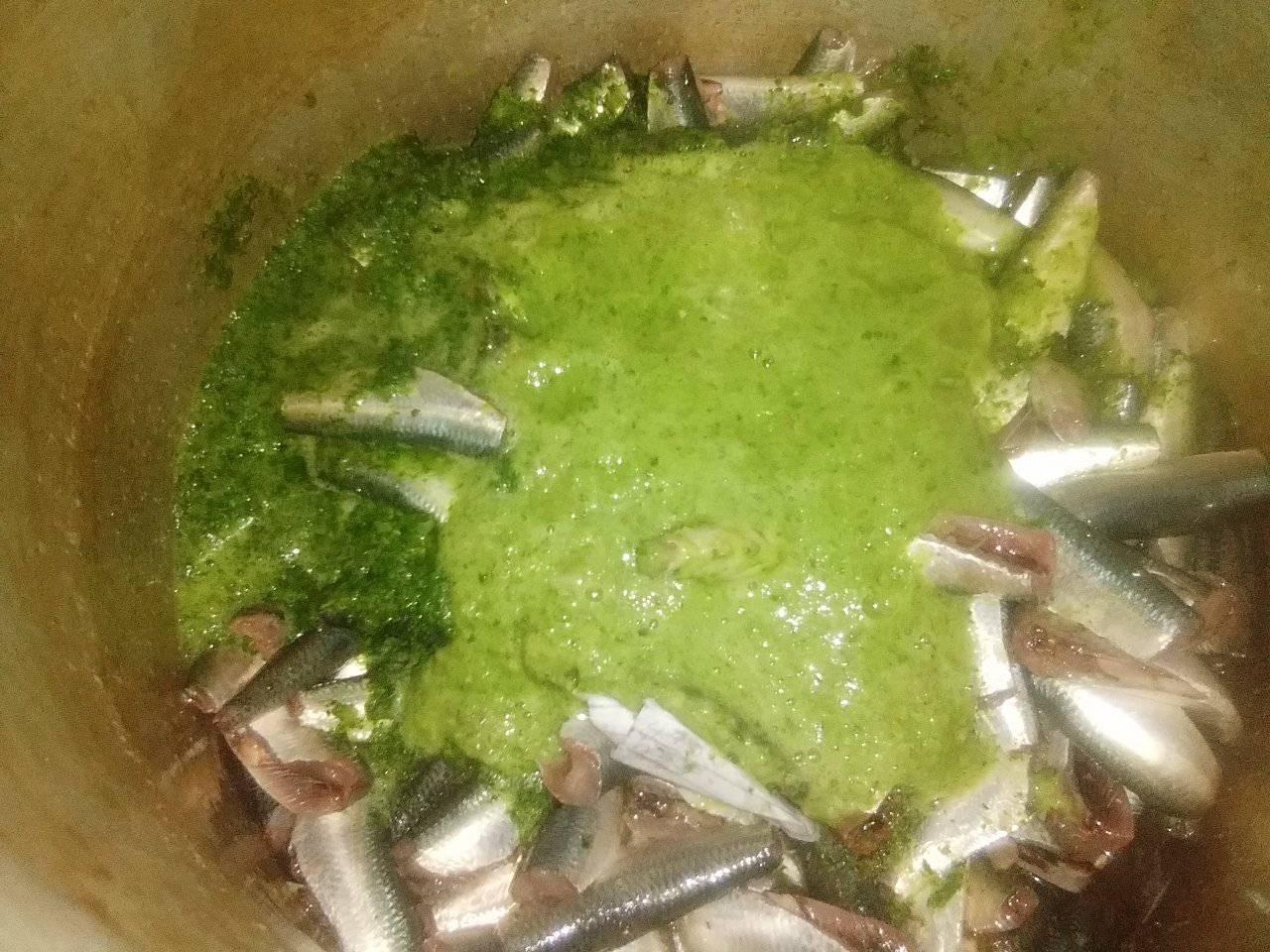 Foto tomada por mi.
---
Paso n°2:
Montar a cocinar aproximadamente por 5 horas, luego colocarlos en sus respectivos envases, para su congelamiento previo, y para que no pierda el gusto tan rico por el cual se caracterizan cada una de ellas.
Step n°2:
Cook for approximately 5 hours, then place them in their respective containers, to freeze them beforehand, so that they do not lose the rich taste that characterizes each one of them.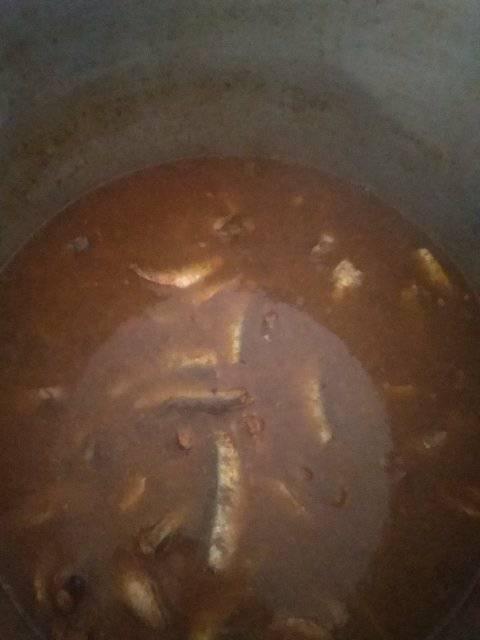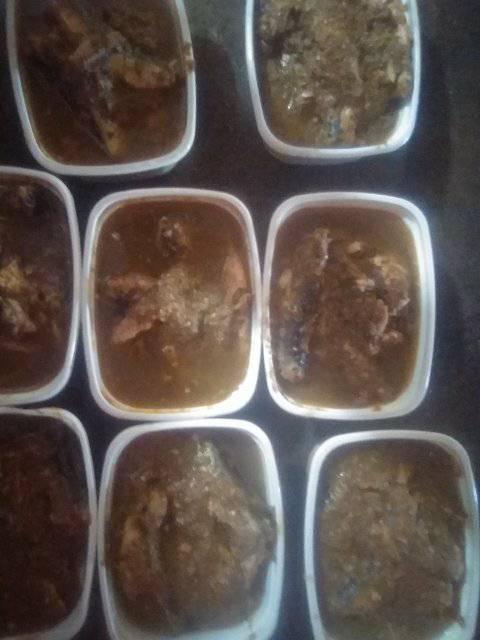 Foto tomada por mi.
---
Resultado Final:
Como podrán observar, las sirvo en enveses de mantequilla Deline, previamente lavadas y hervidas, ya que son recicladas.
Ya pasado 5 horas aproximadamente, dejamos reposar por 1 o 2 hora para su envasada.
Espero les guste, esta receta, la pueden preparar en pequeñas cantidades, para una familia pequeña
Final result:
As you may notice, I serve them in Deline butter wrappers, previously washed and boiled, as they are recycled.
After approximately 5 hours, let stand for 1 or 2 hours for packaging.
I hope you like this recipe, you can prepare it in small quantities, for a small family.
---
Hasta la próxima amigos - Until next time, friends.
---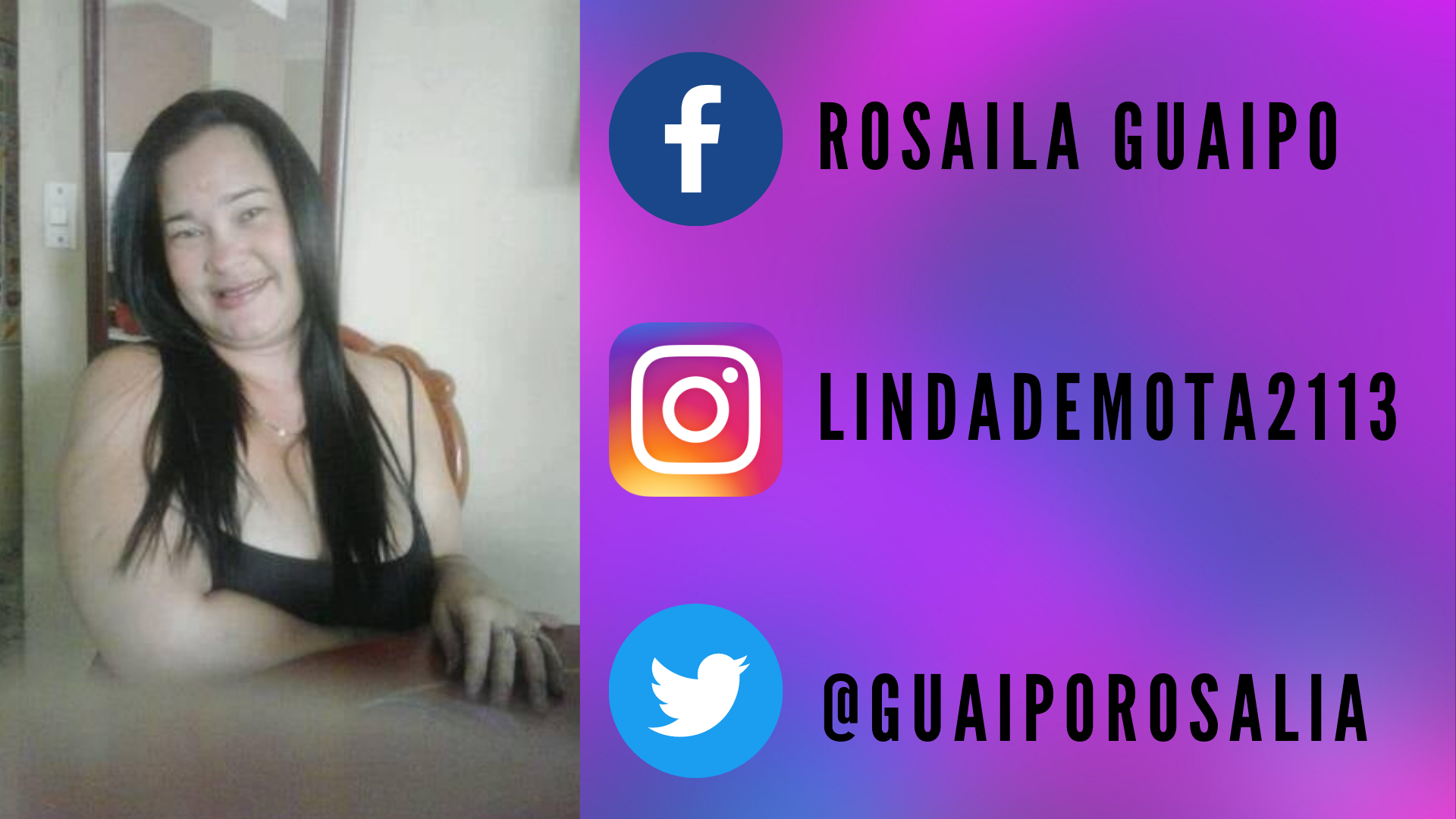 ---
---