Carnivals in the World / ¿Sabes Cómo se Celebran los Carnavales en el Mundo?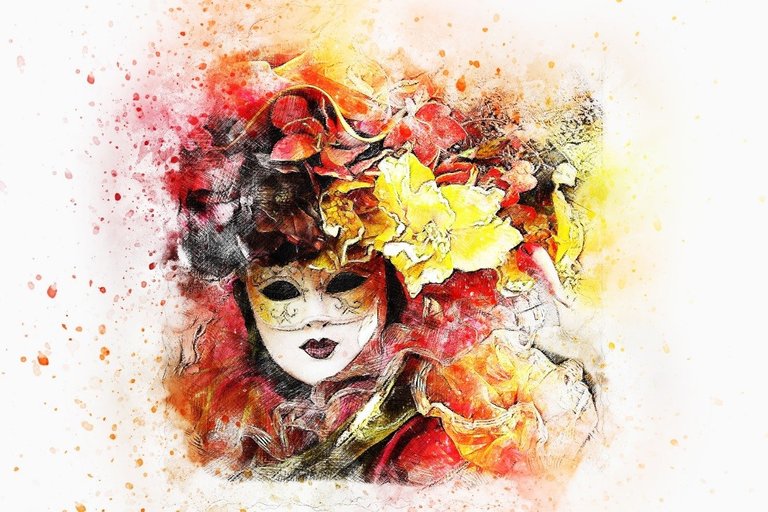 Source / Fuente
Happy week Hivers! Today I want to talk a bit about the carnival festivities, which are celebrated in different ways throughout the world. Without a doubt, this event of pagan origin implies a climate of joy and jubilation. Today I'll share with you what, in my opinion, are some of the most emblematic traditions.
¡Feliz semana Hivers! Hoy les quiero hablar un poco sobre las festividades carnestolendas, mejor conocidas como los carnavales, que se celebran de distintas maneras a lo largo y ancho del mundo. Sin lugar a dudas, este evento de origen pagano implica un clima de alegría y júbilo. Hoy les comparto las que, a mi parecer, son algunas de las tradiciones más emblemáticas.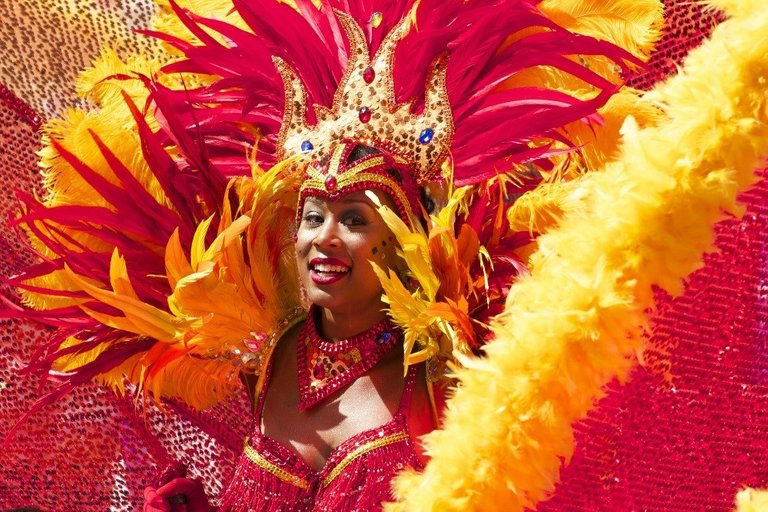 Source / Fuente
As we already know, in Brazil carnival is lived in a special way; each region has its own way of celebrating it, therefore, the music and costumes vary according to the area; however, in most cases they are influenced by African culture and local folklore. In São Paulo, Bahia, Belo Horizonte, Pernambuco, Recife and Vitória, large and colorful parades and caravans are organized, as well as many cultural activities. But without a doubt the most famous of all is the Rio de Janeiro carnival.
Como ya sabemos, en Brasil el carnaval se vive de un modo especial; cada región tiene su propia de manera de celebrarlo, por lo tanto, la música y el vestuario, varían según la zona; sin embargo, en la mayoría de los casos se encuentran influenciados por la cultura africana y el folclore local. En São Paulo, Bahía, Belo Horizonte, Pernambuco, Recife y Vitória, se organizan grandes y coloridos desfiles y caravanas, así como también diversas actividades culturales. Pero sin lugar a dudas el más célebre de todos es el carnaval de Rio de Janeiro.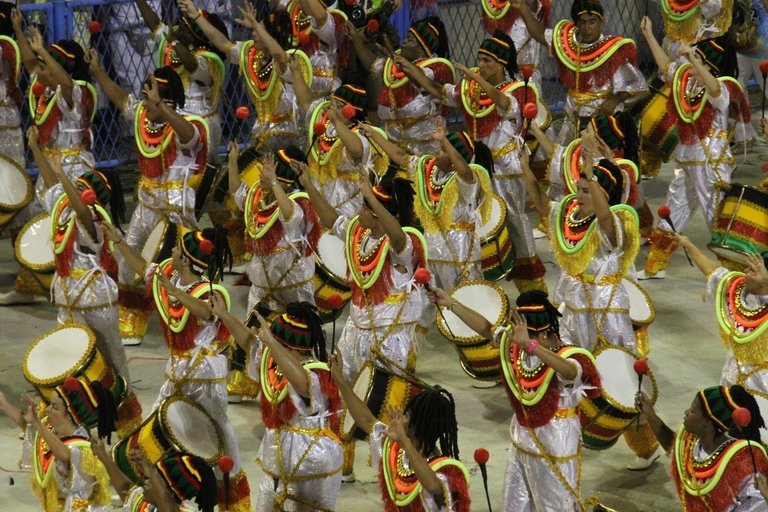 Fuente
Samba plays an important role in this celebration, in the heart of Rio city there is the sambadrome, where various samba schools perform their routines. These carnivals attract millions of people, and are characterized by the extravagant costumes, comparsas and the sensual dances of the Garotas (girls). Beyond the excesses, Rio experiences an explosion of music, dance and culture in style.
La samba juega un papel importante en esta celebración, en plena cuidad de Río se encuentra el sambódromo, donde diversas escuelas de samba realizan sus performances. Estos carnavales atraen a millones de personas, y se caracterizan por los extravagantes vestuarios, comparsas y los sensuales bailes de las Garotas. Más allá de los excesos, en Río se vive una explosión de música, bailes y cultura por todo lo alto.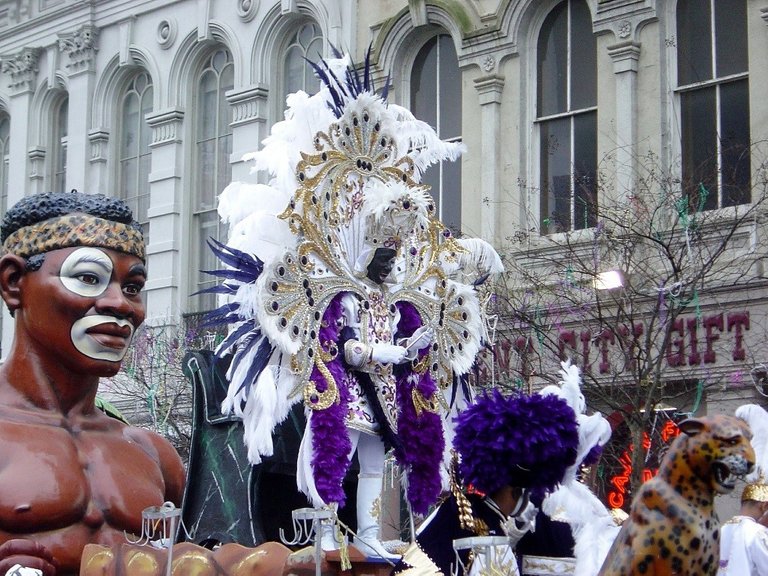 Source / Fuente
Another very famous carnival is the Mardi Gras in New Orleans, USA. This spectacular parade full of great color, music and joy was inspired by some French festivities from the early 19th century.
Otro carnaval muy famoso es el Mardi Gras de Nueva Orleans, USA. Esta espectacular parada llena de gran colorido, música y alegría fue inspirada por algunas festividades francesas de principios del siglo 19.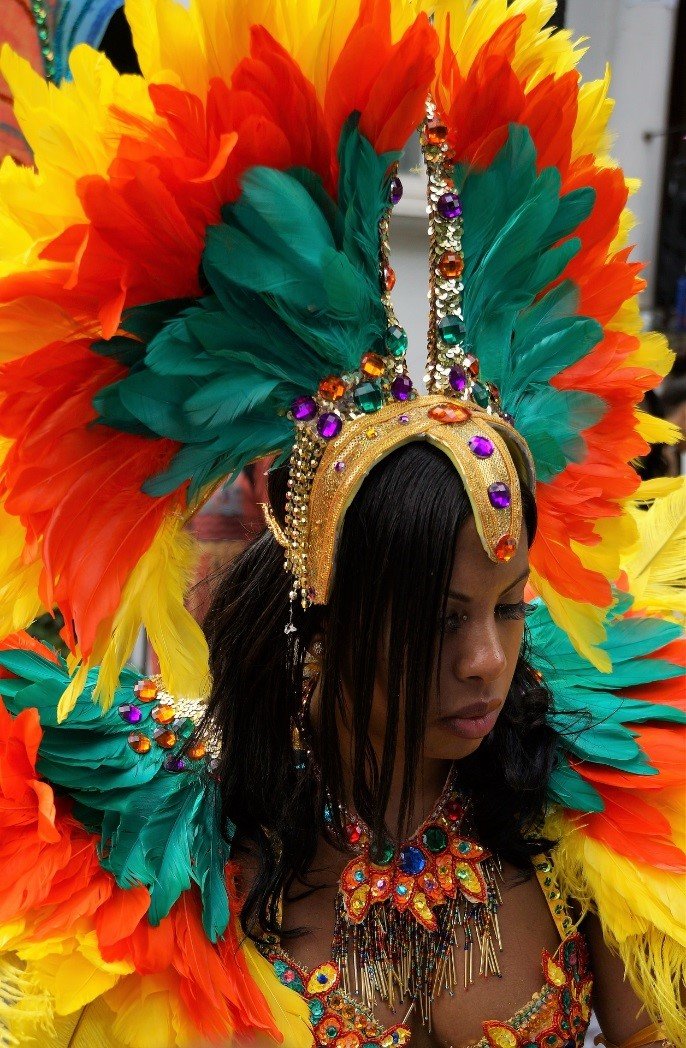 Source / Fuente
Jumping to the European continent, we have that in Spain they mostly celebrate the carnivals of Cádiz and Tenerife, where gastronomy plays an important role. On the other hand, in England, they celebrate the Nothing Hill carnivals, with a mixture of Caribbean and British culture; London's popular neighborhood is filled with much splendor and excitement at this time. In Germany, the city of Cologne also says present. There they celebrate the so-called "fifth station" where several cultural activities take place, including the horseback riding parades on carnival Monday.
Saltando al continente europeo, tenemos que en España celebran mayormente los carnavales de Cádiz y Tenerife, donde la gastronomía tiene un rol importante. Por otra parte, en Inglaterra, celebran los carnavales de Nothing Hill, con una mezcla de la cultura caribeña y británica; el popular barrio londinense se llena de mucho esplendor y entusiasmo en esta época. En Alemania, la cuidad de Colonia, también dice presente. Allí celebran la llamada "quinta estación" donde se realizan variadas actividades culturales, entre ellas las cabalgatas de lunes de carnaval.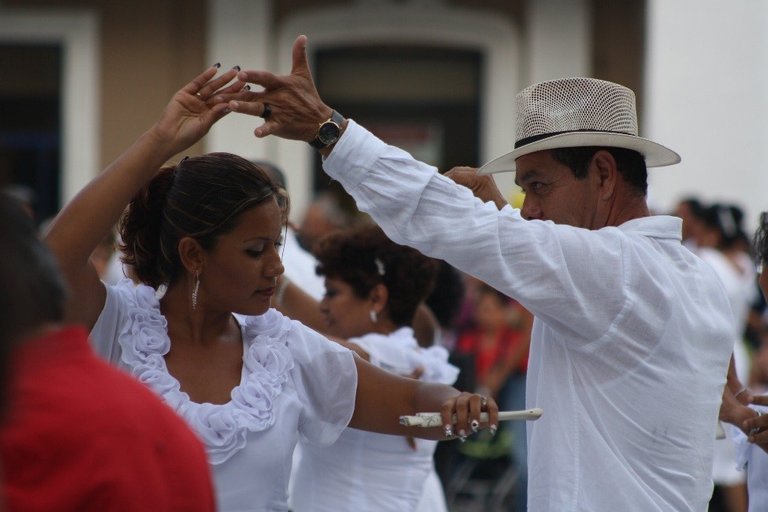 Source / Fuente
In Mexico, the carnivals of Veracruz stand out, which begin with the "burning of bad humor", hence the festivities are carried out with much frenzy. Another Latin American city known for its fabulous parties is Barranquilla, Colombia. Its carnival was named a World Heritage Site, as it greatly highlights the folkloric and cultural traditions of the region.
En México, resaltan los carnavales de Veracruz, que inician con la "quema del mal humor", de allí a que las festividades se lleven a cabo con mucho frenesí. Otra cuidad latinoamericana conocida por sus fabulosas fiestas carnestolendas es Barranquilla, Colombia. Su carnaval fue nombrado Patrimonio de la Humanidad, ya que resaltan en gran manera las tradiciones folclóricas y culturares de la región.
Regardless of the diversities, carnivals are very significant cultural celebrations that bring joy and enthusiasm to many peoples, especially those where these customs are more deeply rooted.
Independientemente de las diversidades, los carnavales son celebraciones culturales muy significativas que llevan alegría y entusiasmo a muchos pueblos, especialmente aquellos donde esas costumbres están más arraigadas.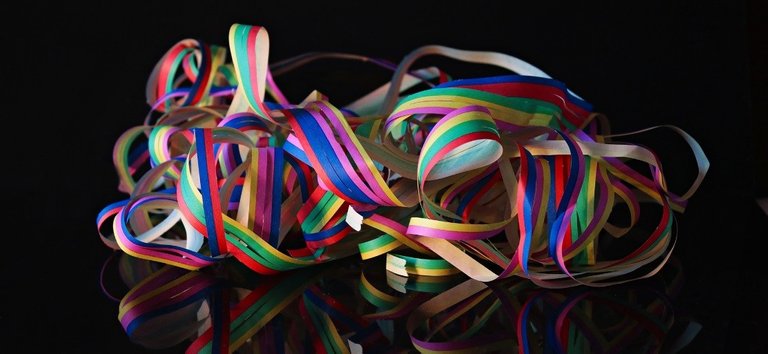 Source / Fuente

Consulted Sources / Fuentes Consultadas:
Está en tu Mundo (Travel Blog / Blog de viajes
Ok Diario (Website / Sitio web)
Wikipedia (Free encyclopedia / Enciclopedia libre

---
---