Chinese holdings of US Treasuries are falling
Here's the chart: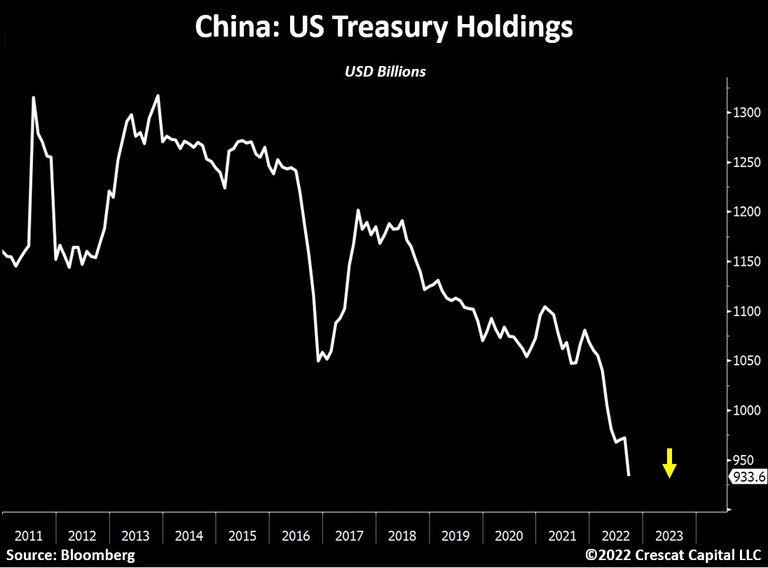 source
The culprit is the strength of the dollar. China has been selling Treasuries to get liquid dollars and then selling those dollars to buy yuan, to prevent the yuan getting too weak.
China imports oil, gas, copper and many other raw materials, all of which are priced in dollars, so it can't allow the yuan to get too weak.
Japan and Korea have also been selling Treasuries to defend their currencies.
If this continues, the Americans are going to struggle to find buyers for their debt. They either need to let the dollar weaken, or cut spending so they don't need to borrow so much.
---
---