All the way to Ranikot: Mission Impossible
Read this post on TravelFeed.io for the best experience
---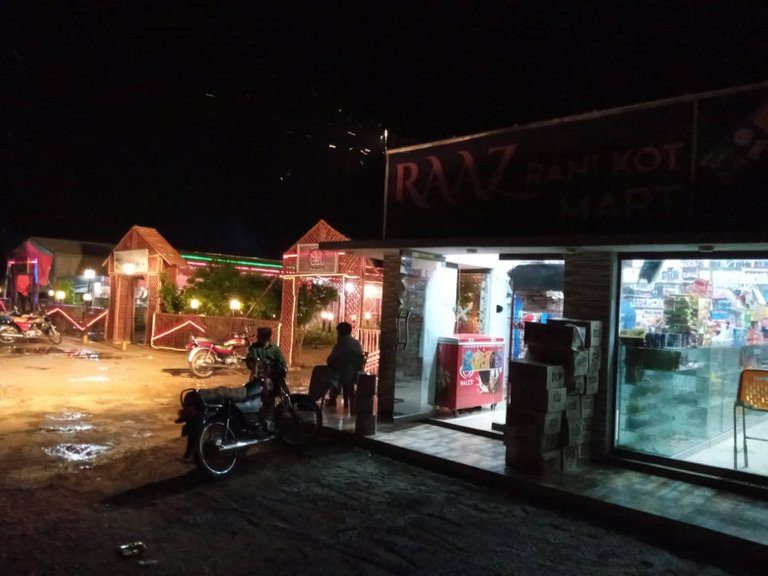 ---
On 13th of Aug, me along with
@shahzad-ansari
,
@shrazi
and
@saif-ul-wahab
had an exciting road trip. First we explored Chaukhandi Tombs and then had fabulous and delicious lunch at Café Imran. Now, it was about 4 hours of drive from café Imran to Ranikot Fort.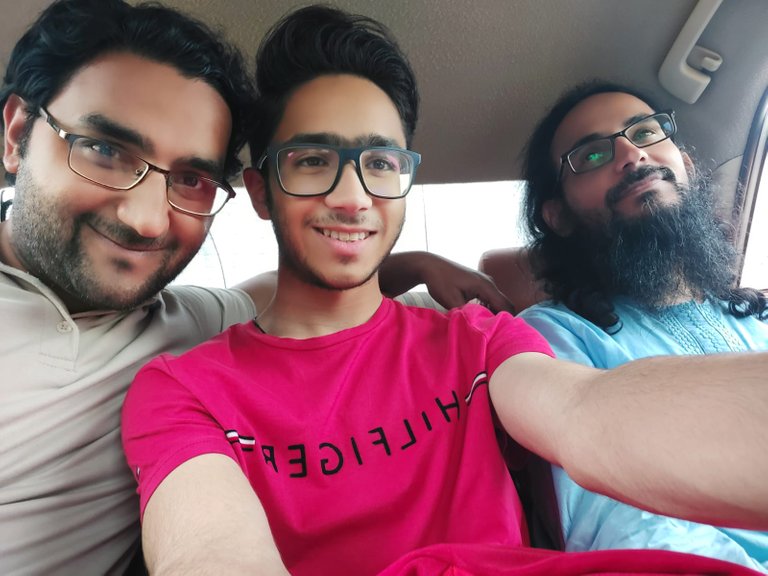 Ranikot Fort also known as the great wall of Sindh, is a wonderful attraction. Whenever my bro come to Pakistan from Sweden, Mr. Shaukat with whom my bro has a good bonding and always hire him for the trips and he always insist my bro to visit Ranikot but we never get chance but this year, when my bro was here, the plan was finally executed for the most awaited trip.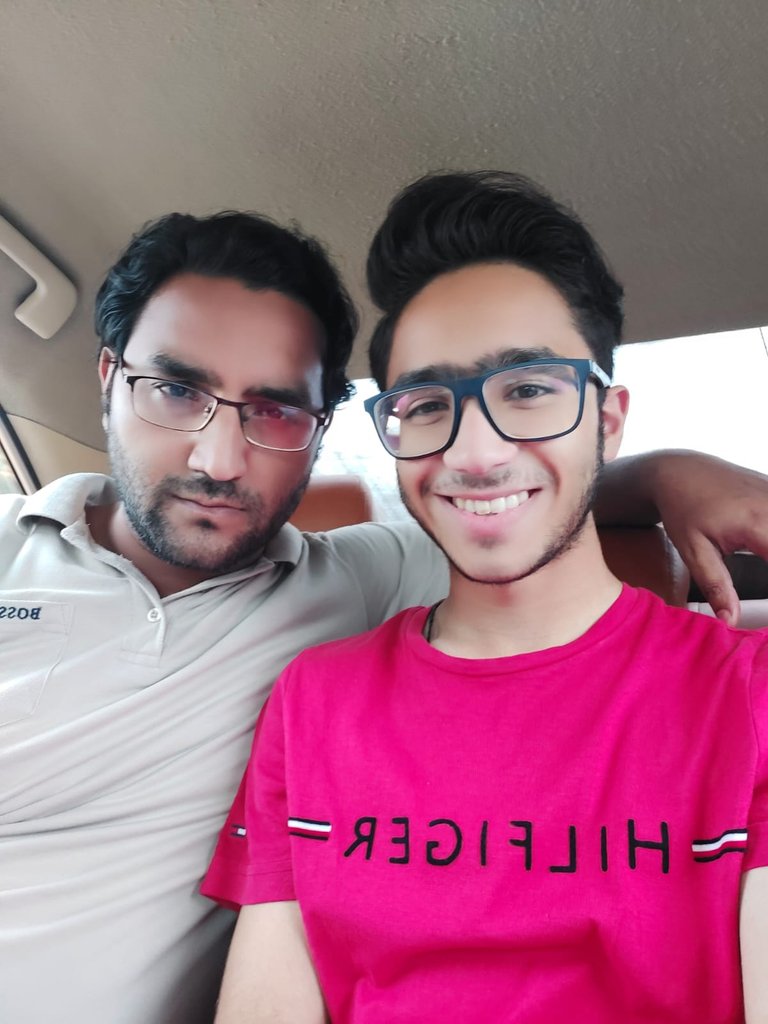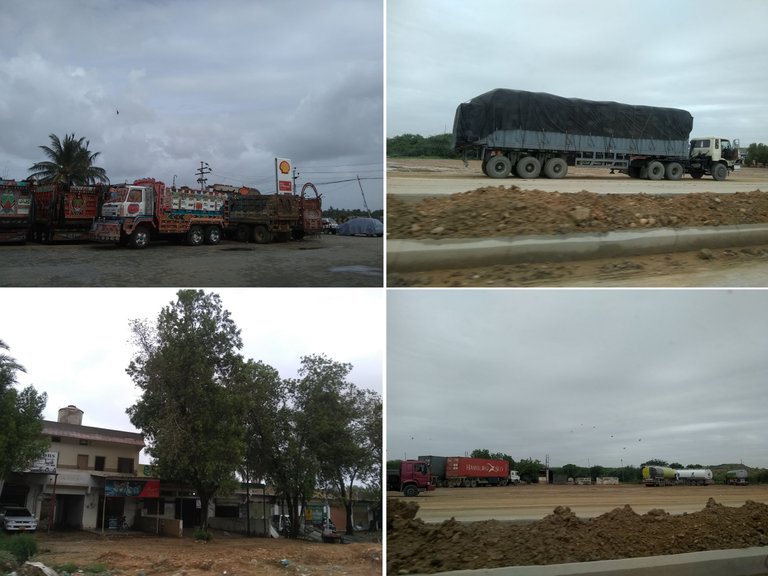 I do enjoy long drives, listening to music, little bit of dancing, screaming and singing loudly. Yes, this trip was full of fun and joy. Specially me and @saif-ul-wahab had a lot of fun, doing silly things, cheap jokes which annoyed eldest bro. The nicest thing was the company of @shrazi, he keeps on changing his mood and you never know what he is upto for the next minute.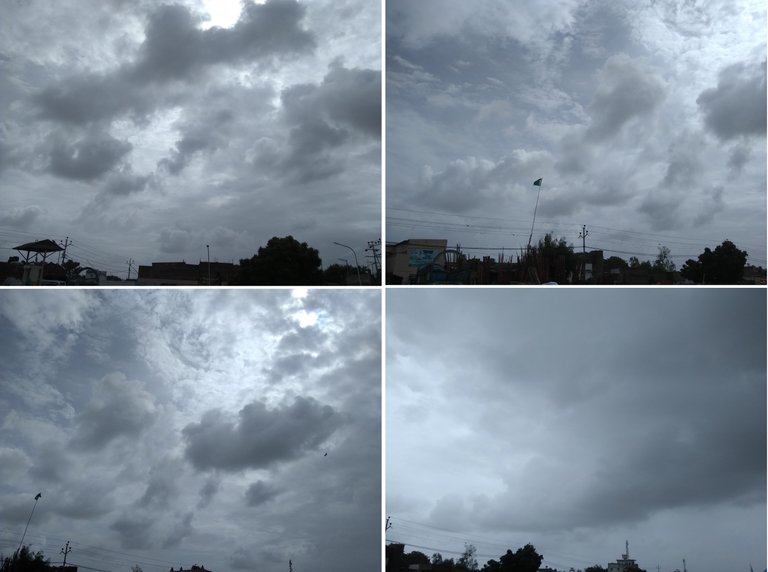 We encountered some awesome things and places on our way to Ranikot Fort.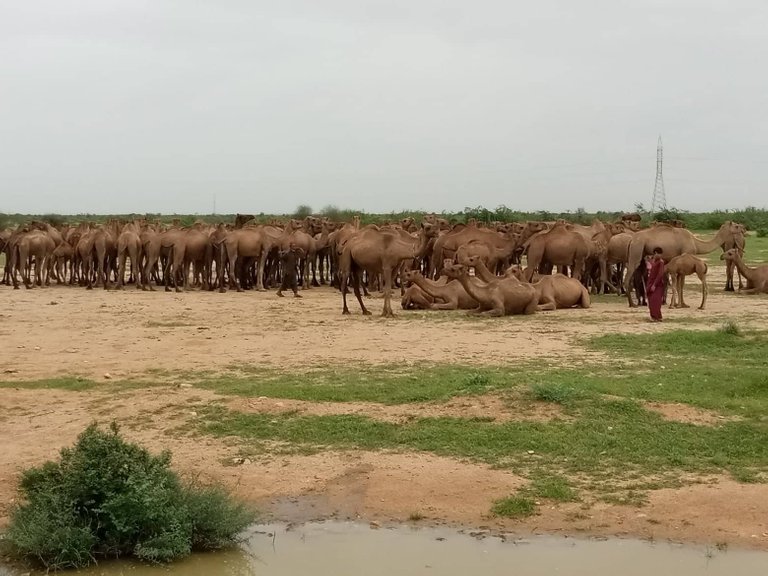 We immediately asked to stop the car when we saw group of camels on the road side. The view was amazing and we rushed to them to take selfies. It could be a bit risky though to stop the car in such a quiet and lonely place but we took the risk for the selfies with camels.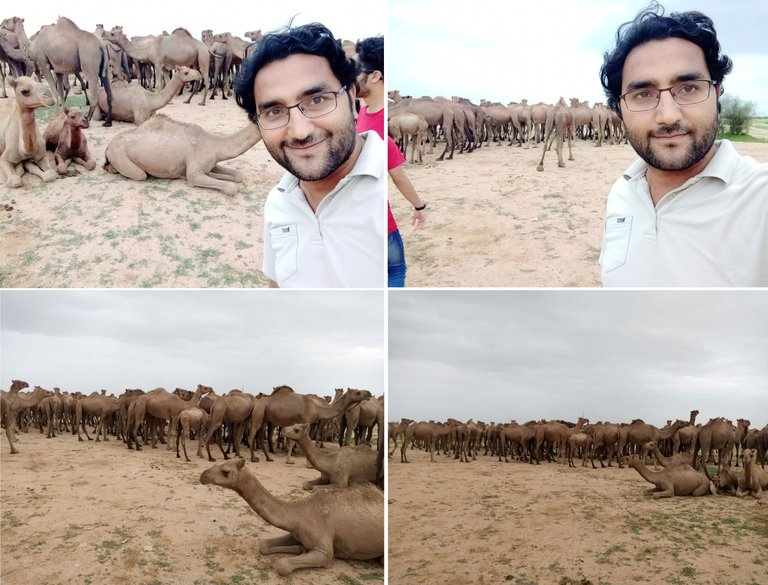 My eldest bro enjoyed by singing some old songs on karaoke. He do have a very nice voice and rhythm. Meanwhile, we were busy on the back seats taking pictures of outside area, there were wind mills, bridges, some factories I think, whatever looks interesting, we take the picture.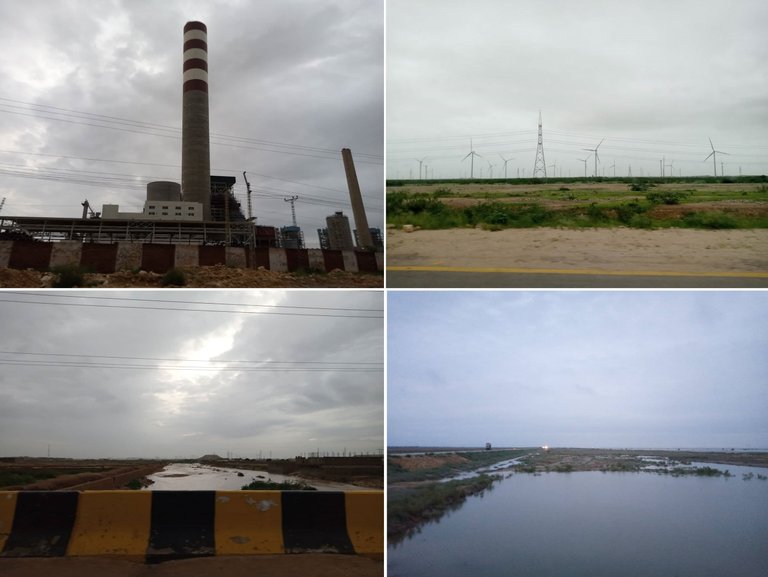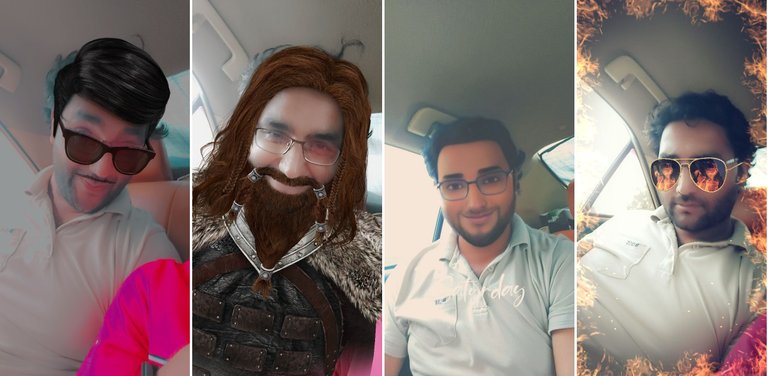 @saif-ul-wahab used some snapchat lens to capture some funny of me. I really liked it, it was cool, I never used such lens or any app in my cell phone having such creativity to make a normal picture so funny.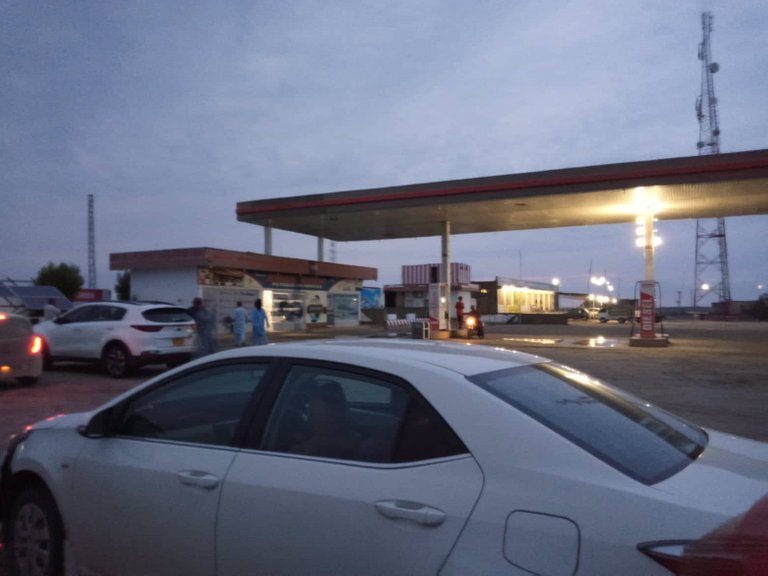 We took a break at random petrol pump, the destination was almost an hour away from there. When everyone was busy in getting release themselves, there was an old man who questioned me where I am from and where we are heading to, I told him that we are going to Ranikot Fort. He was a little worried and started discussing about our further plan. As per him, it is not the right time to go there, it will be too dark out there with no lights, there are no signals means you will be disconnected with the world. What about the food, you have to take it with you as there will be no restaurant but yes, there is a hotel which is a little further from Ranikot Fort. In short, he just warned us to be vigilant and take extra care. Our driver said not to pay attention to him and we continued our trip to Ranikot.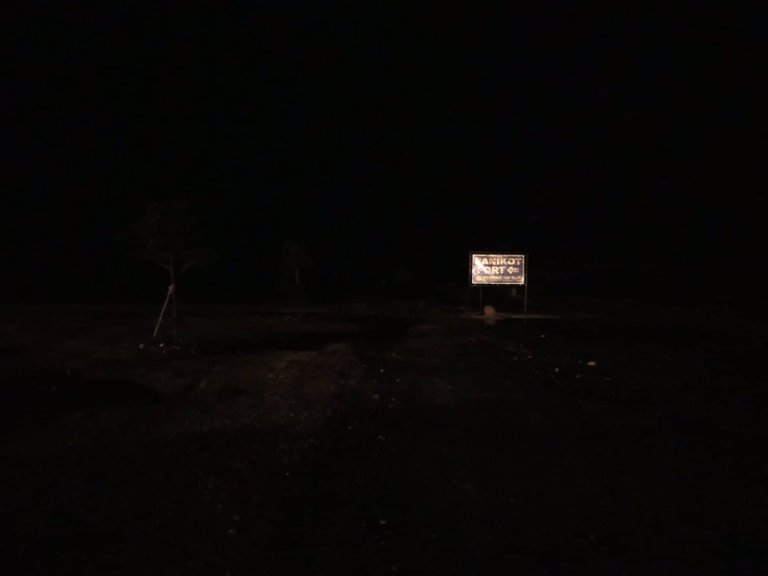 Finally, we saw the board with Ranikot Fort name showing an arrow direction for further 30 Km. We followed the route for 2 km. It was too dark there, pathway was not levelled, it was damaged. At one point, we were unable to see the road where it is actually going so we get out of the car to check it out. We heard the noise of water flowing very fast and hitting mountains. We further checked through emergency light and tried to find out further way to follow but unfortunately, we didn't find any clue to continue our trip further. It was real scary moment out there. My eldest bro then asked to return to the main road ASAP as it was looking risky out there.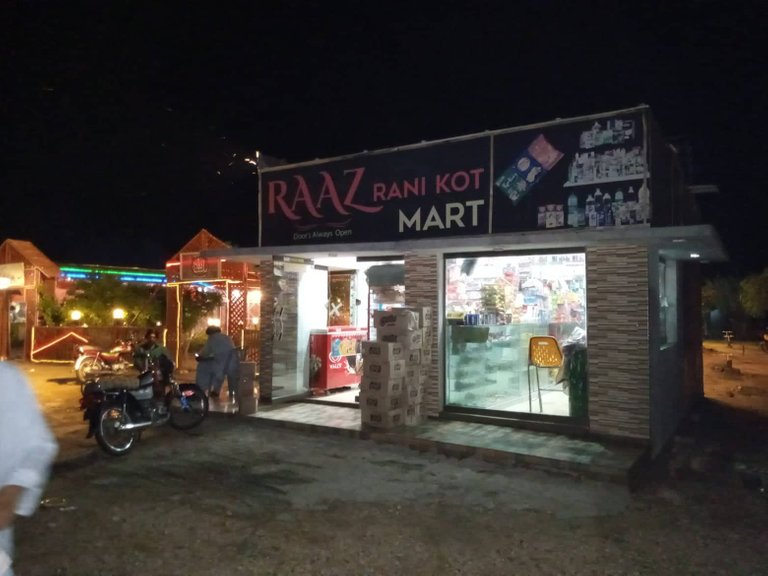 We then stopped back at the sign board of Ranikot where there was a restaurant and a small mart. Mart person told us that the road has been badly damaged due to heavy rain and river has covered most of the road so there is no other way to reach Ranikot Fort. It may take a month or so to get things better or maybe more than that. This bad news just hits us so badly but we were happy to get back on time before getting in any big trouble.
It was funny that we traveled almost 300 Km for such a long awaited trip but still didn't accomplished our mission to visit Ranikot Fort. We all criticized Mr. Shaukat and pulled his leg for wasting time in this trip, he should have gathered such info and details prior to start of journey to any place. However, we enjoyed our day and has no regret in returning back empty handed. Well, we will look forward to visit and plan next time when my bro will be in Pakistan. Cheers!!!
---
View this post on TravelFeed for the best experience.
---
---