Birthday Gifts: Excitement of new toys
Last Sunday, we had a birthday party of my second son Rayan, it was his first and we all had too much of fun. In the end, when party was over and it was the time to open gifts, birthday boy fell asleep as it was too late however, our other kids were awake and we continued to open the gifts.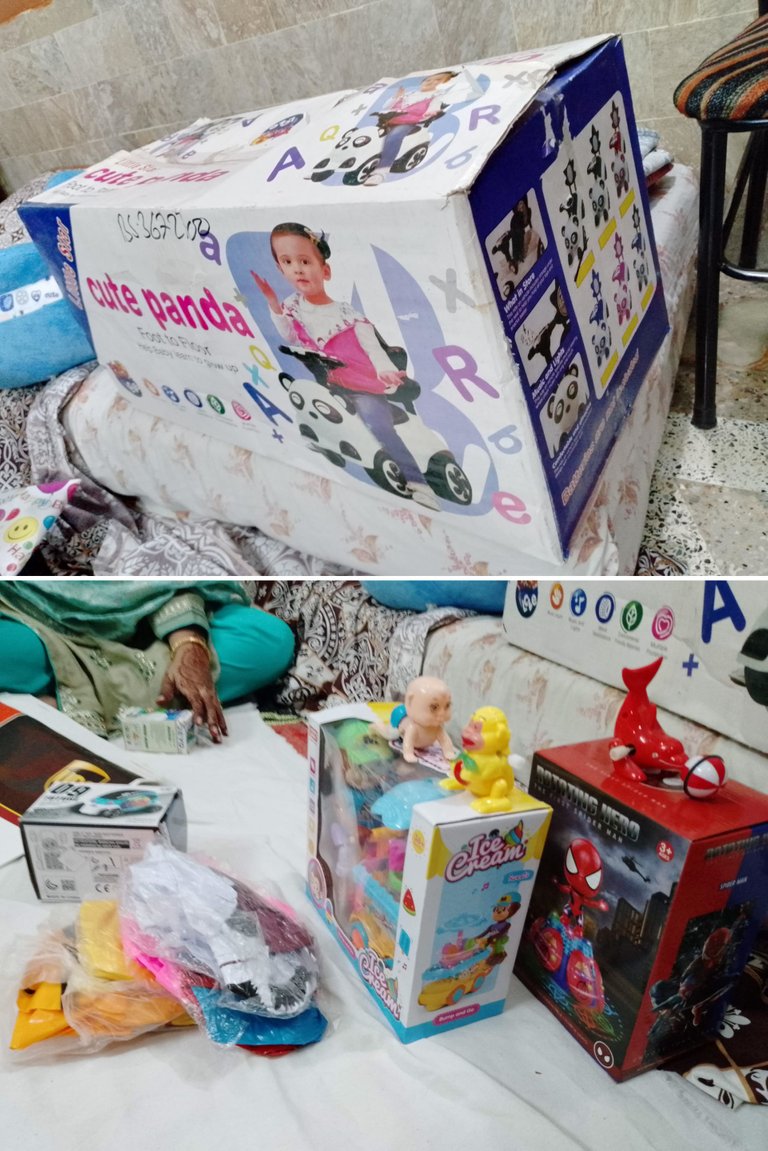 It was all arranged by my parents and my brothers. My parents have presents for all our kids on this special day. These were well wrapped in colorful sheets and kids were super excited to see that. Their reactions and expressions were amazing, over joyed to open those gift packs.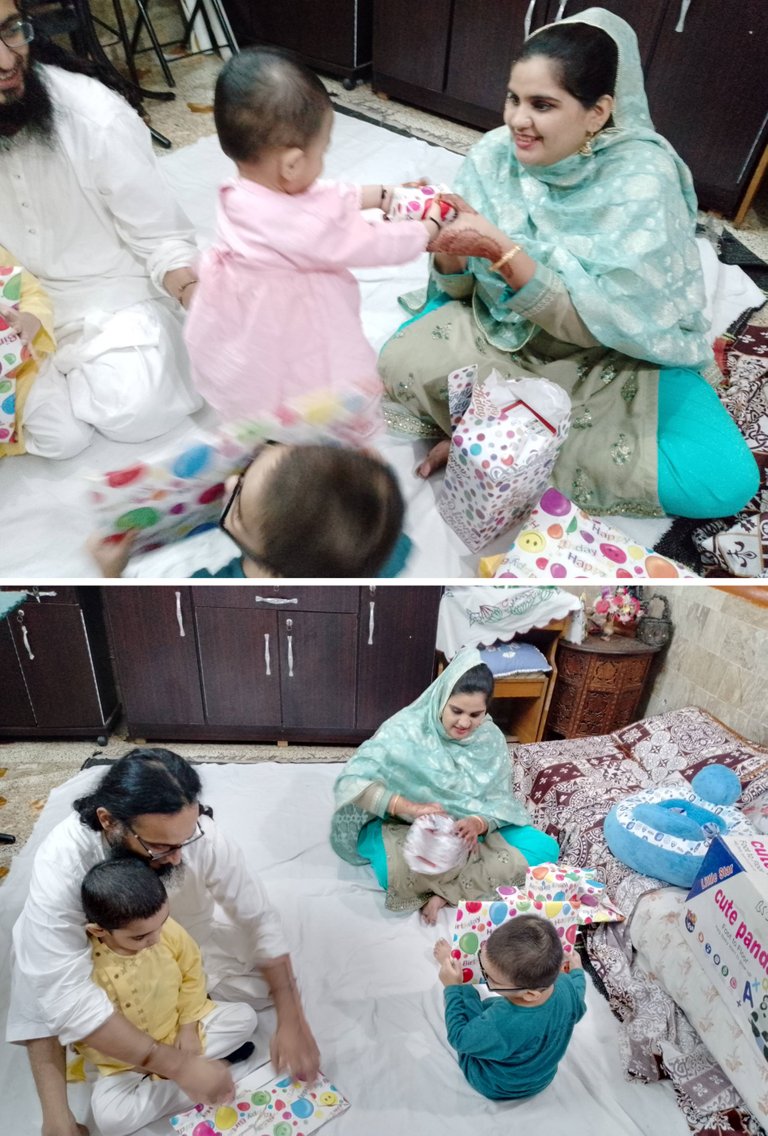 Birthday boy got some awesome and amazing toys and comfortable floor seat. He keeps on moving so much and do not sit quietly so I am a bit worried if this sofa seat will really work on him or he will be taking it with him elsewhere. Back to the gifts, my parents brought the presents for all the kids which will be presented by birthday boy, he was sleeping so his mother did the needful. Vice versa, Shahzaib and Faiza, kids of @shrazi and my son Aayan gave presents to Rayan the birthday boy so there were too many gifts all around.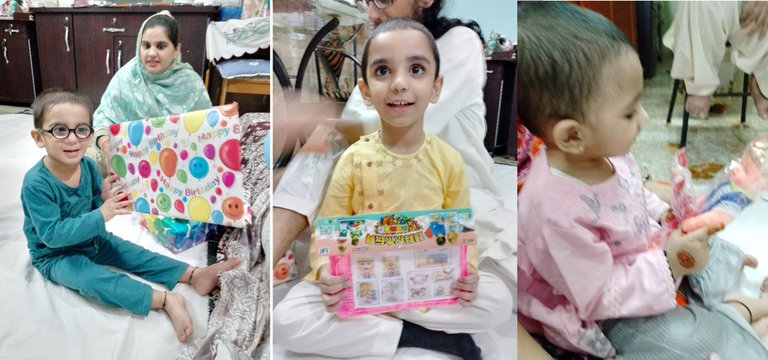 It was such a nice moment, kids were happy to see their gifts but birthday boy missed it all.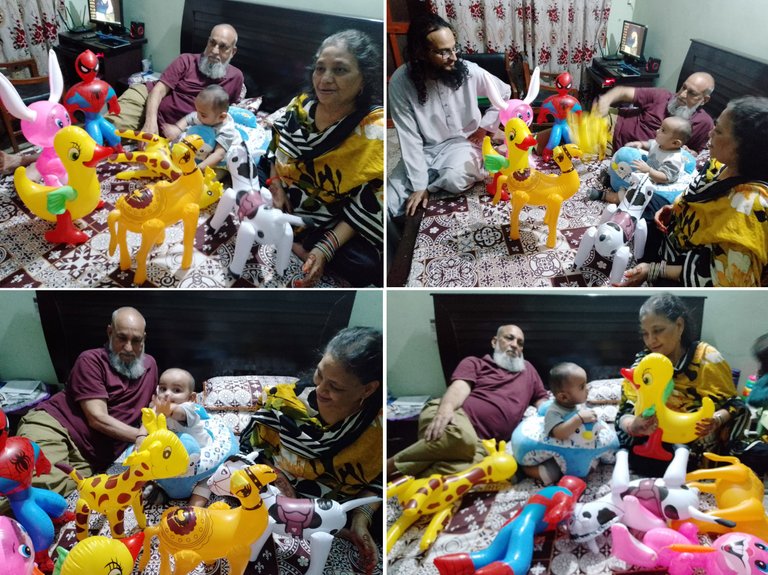 Next day, my Mother asked me to fill the inflatable toys for the birthday boy. She said these are special and she know that these will make my son happy. I often did not do things which are asked to do on the first call however, I did it this time and immediately filled all the inflatable characters.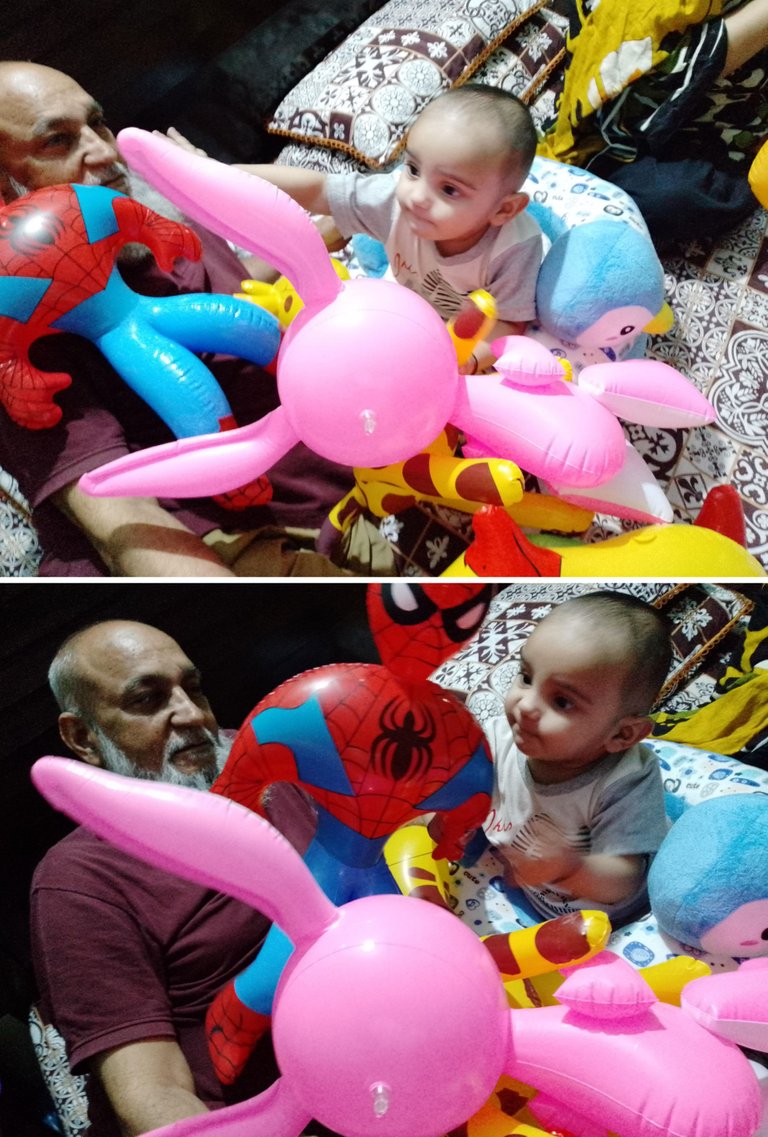 What a lovely moment it was, I never saw my kid so much happy or getting involved in the toys. The birthday boy really liked the colorful characters. He one by one hold all the animals, spiderman and was looking super excited.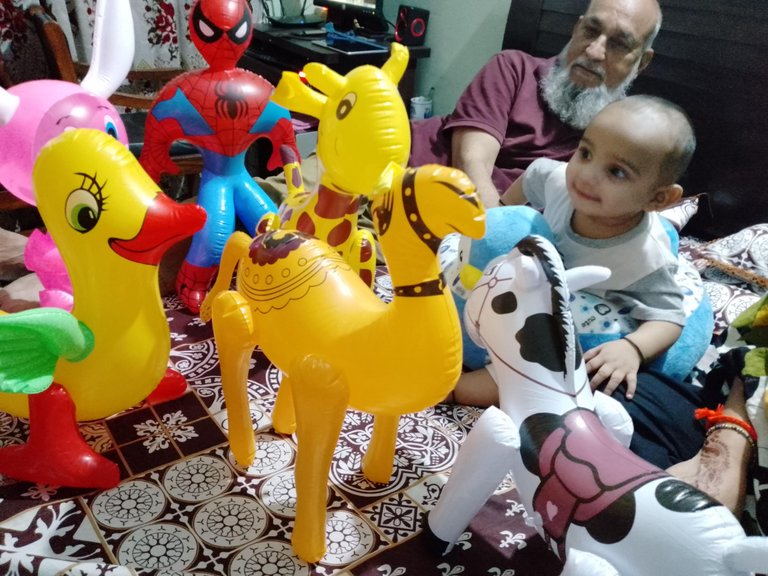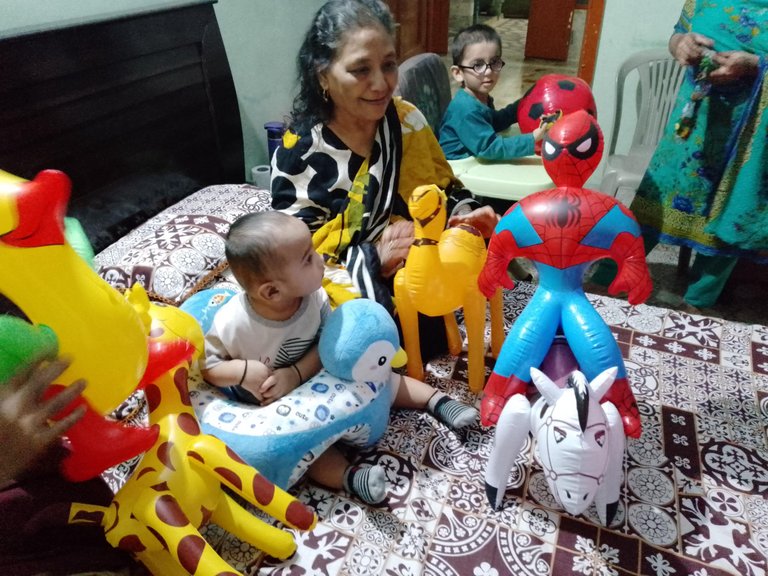 The brightness and happiness in his eyes can be clearly seen.
It was all because of my parents, such a lovely gift. He is liking these toys a lot and now busy with them playing day and night. Looking at their happy faces, I can feel the happiness of my parents seeing my happy face

Cheers!!!!
---
---