Celebrating 1st Birthday of my 2nd Son "Rayan"
Last week my parents decided to celebrate the 1st birthday of my second son Rayan. I was not in the favor due to budget and want to celebrate at home just with the people at home but they asked to invite in laws, my friends and kids. After a long discussion, they finalized to have a party at home.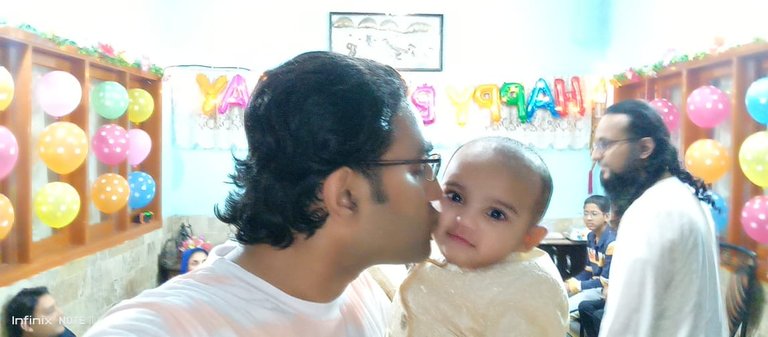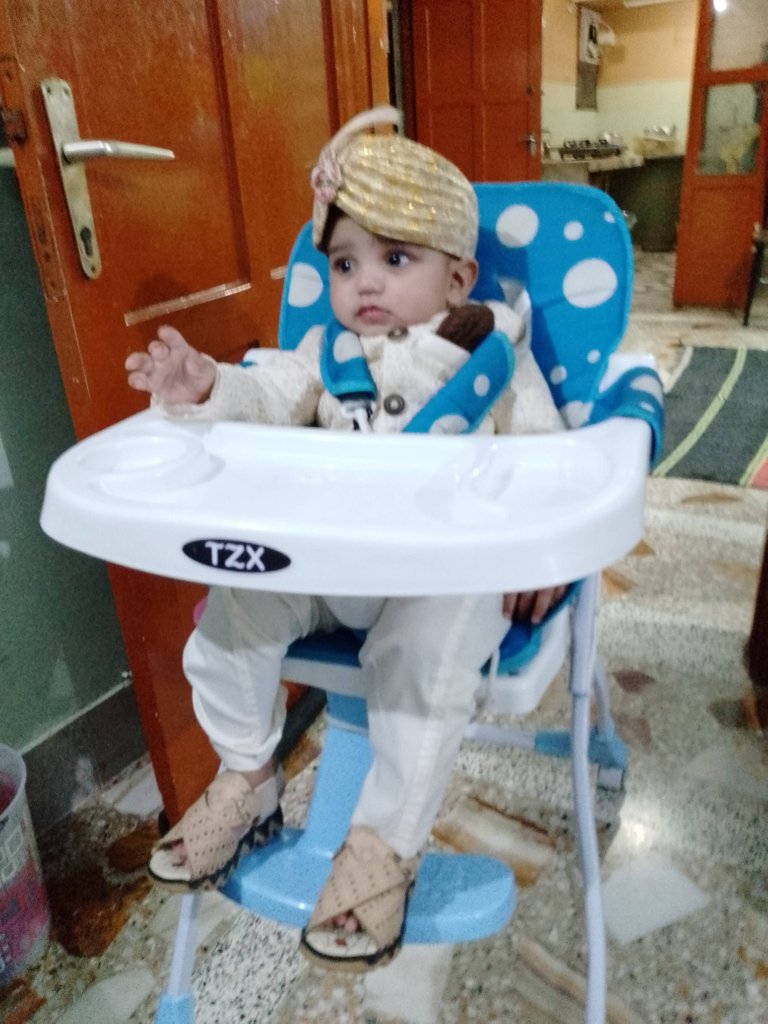 I invited my friends and my Mother invited my in laws and kids. My parents were busy whole week in making goodie bags, buying things for kids and decoration things. My Father ordered the beef biryani for the party and decided to make custard for dessert. Whole week passed in a flash and yesterday, on 18th Dec 2022, we decorated the main hall room with balloons and HAPPY BIRTHDAY foil balloons.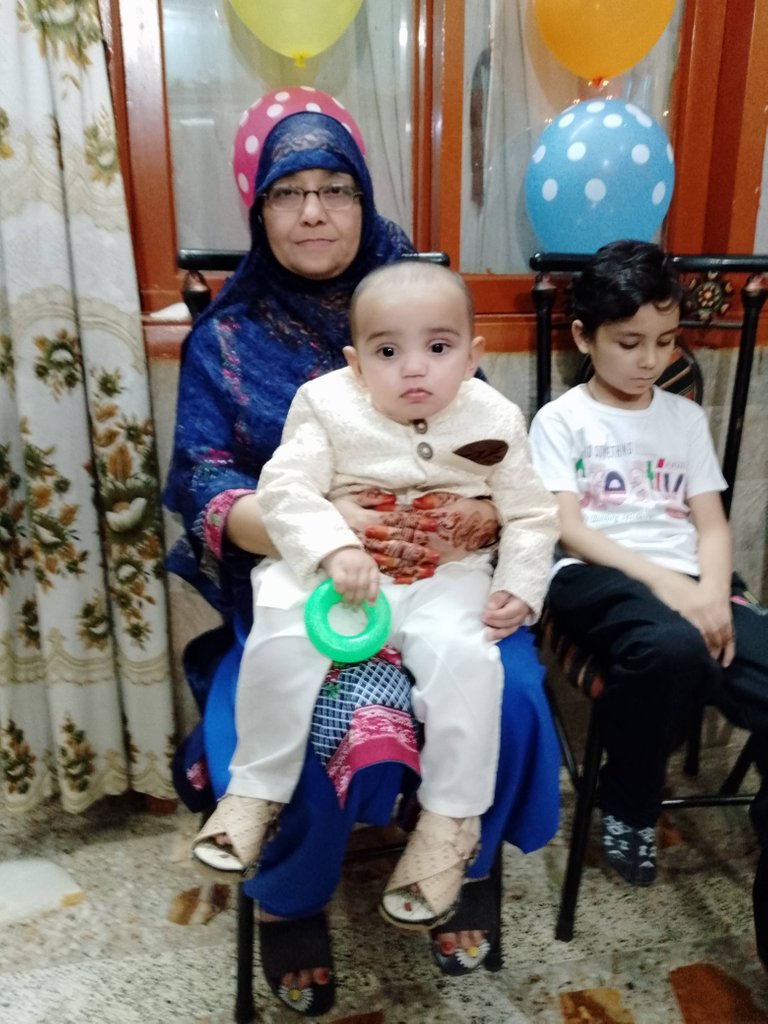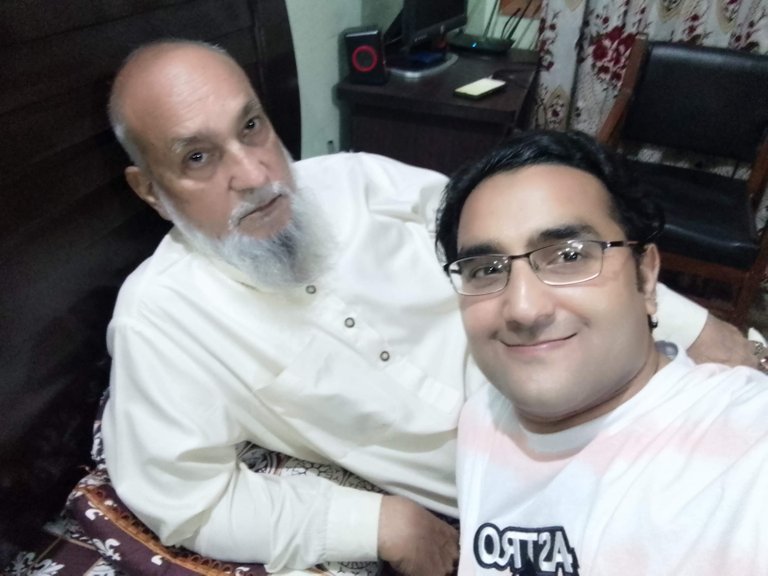 My parents are the best gift I have in my life, always care about me and guide me in each and every step of my life. We do have democracy and freedom to live our lives but they are always there for me to help me in taking decisions and discussing things to have the difference between right and wrong.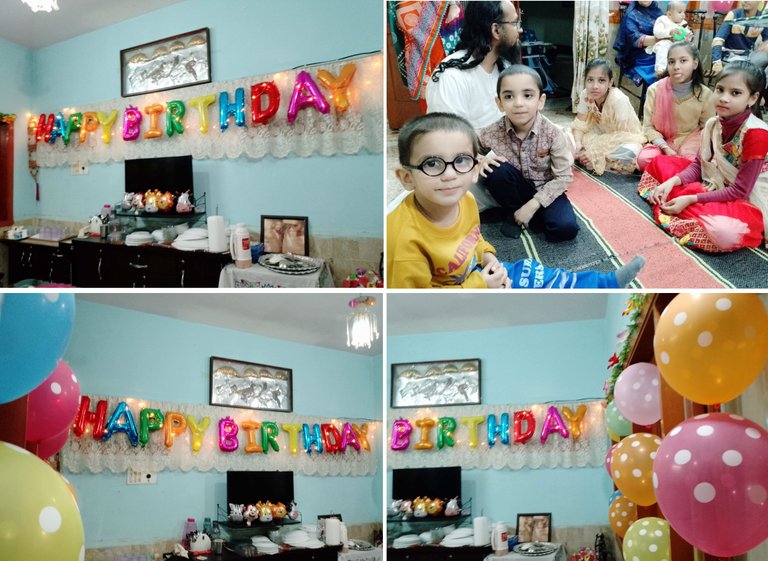 https://youtube.com/shorts/Xe0DrfCeQbA?feature=share
Life keeps on moving but these special moments and occasions should be enjoyed and made memorable. Yesterday, we had a memorable day and thanks to my parents & my brothers.
My friends came on time as they know I am very punctual. One of my friend unable to join us due to some personal commitments. We played cards on the rooftop to pass the time. Then, me and my elder bro Mr. Faisal went to buy a birthday cake. Blue Ribbon Bakery is the best to have ready-made awesome cakes with cartoon figures and pictures. We bought a spider man cake from there.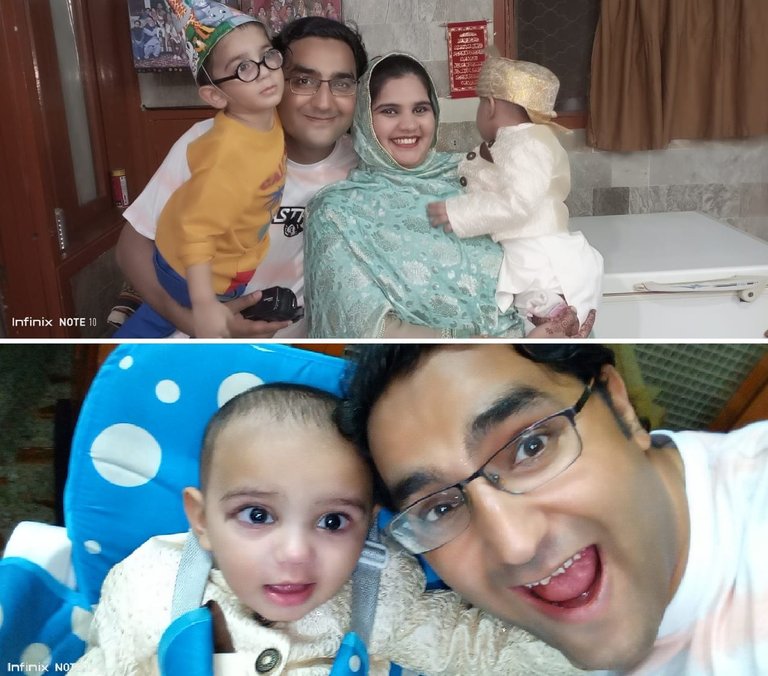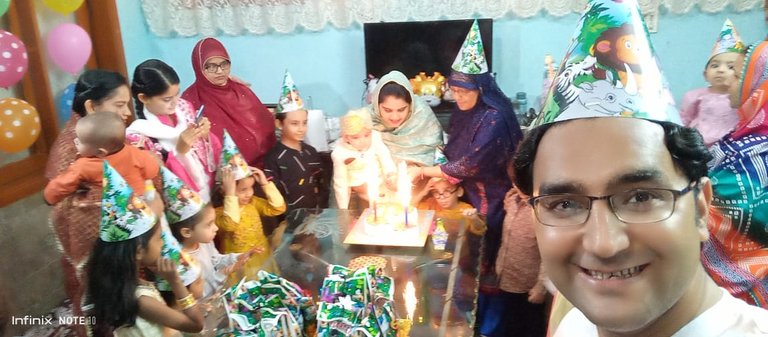 Kids were enjoying the birthday songs and party was on. Birthday boy was ready in his special suit bought by my parents for his special day. It was a nice atmosphere where everyone was happy and smiles everywhere.
https://www.youtube.com/shorts/po6fyKAODYQ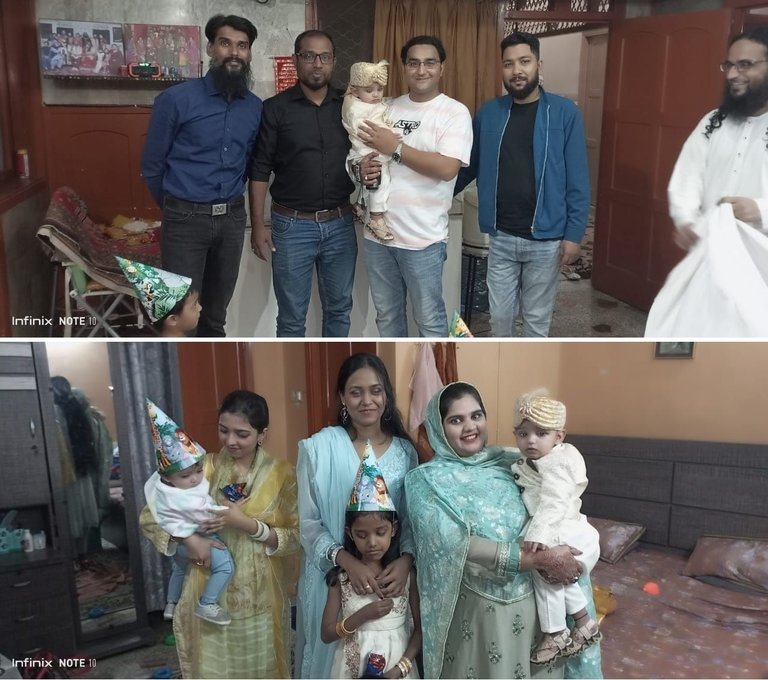 It was the final of FiFa world cup so, everyone was enjoying the match as well. At around 22:00, we had the cake cutting ceremony after that dinner was served. Almost everyone liked the beef biryani, it was not too spicy and was up to the mark. Custard was awesome specially my friends liked it very much and appreciated as it was home made.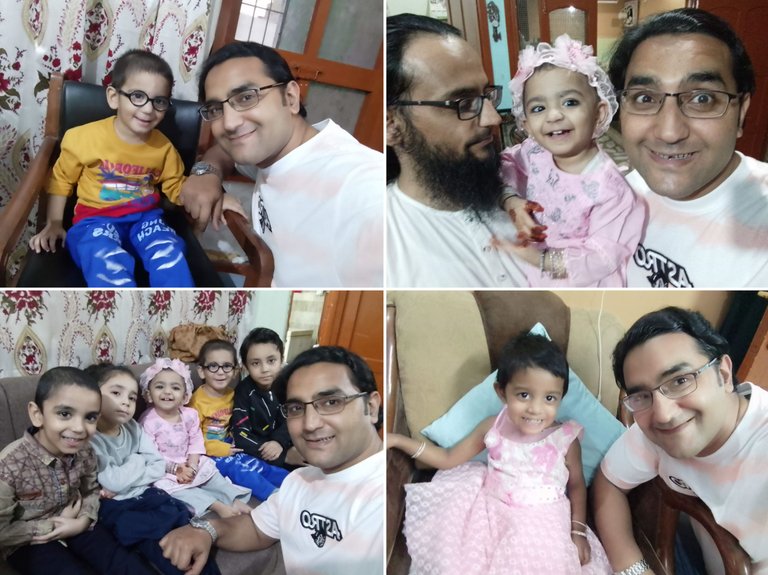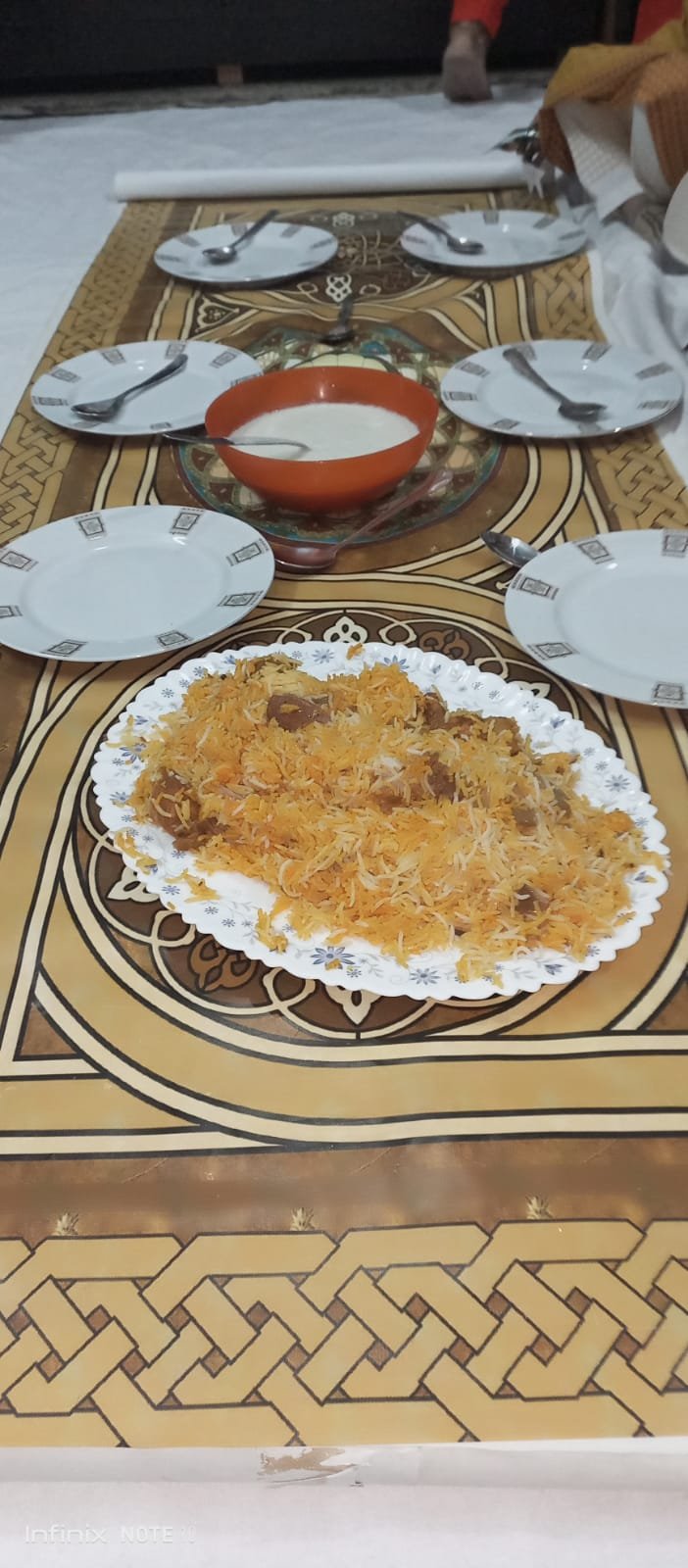 Gifts were presented to the birthday boy, Thank God, he didn't cried or spoiled the party but kept smiling. We were happy to see the kids happy and playing around. Thanks to everyone for making this day more colorful and beautiful for us.
All above pictures are taken by cell phone of my sister in law (Infinix Note 10) and my father (TECNO MOBILE LIMITED TECNO KG5k).
---
---