Memories from New Year celebration of 2015
We have successfully entered in 2023, saying good bye to 2022. It's been a fantastic year and hope to have more happiness and success to everyone in 2023. I had a very busy last day of 2022. Half day at office, then went to in laws and then visited my elder bro to wish Birthday to his son however, we got a bit late but we made it in the same year, actual birthday was on 27th Dec. At around 11:45 pm, he drove us back to home. He took a long route so we can see some fireworks or celebration on our way back but unfortunately, we didn't find any exceptional thing.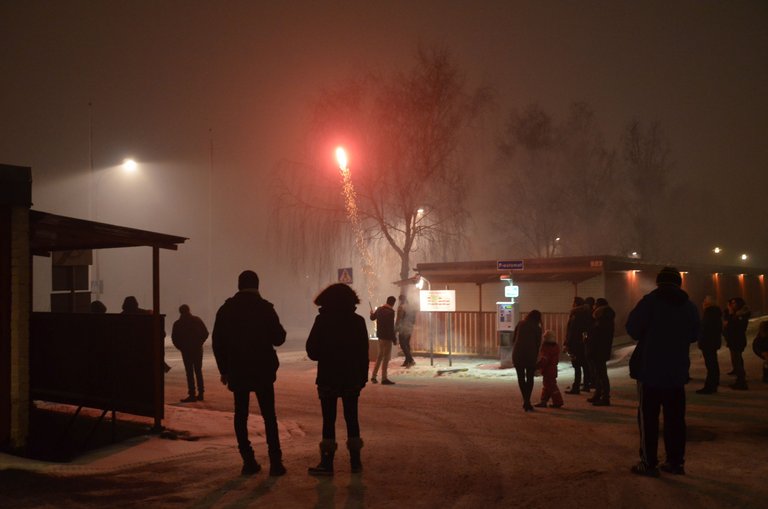 I have not celebrated many new years outside or partying, just a few that can be counted on finger tips. Mostly, we just witness fireworks from the rooftop of our home or from gallery. Today, when we were on our way back home, I remember celebrating 2015 in Sweden with my elder bro's family. So, I would like to share the same with you guys and luckily, I found some old pictures as well.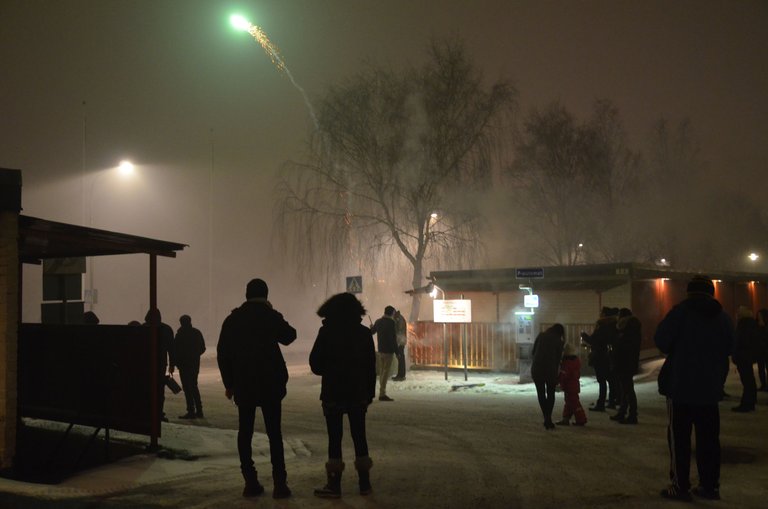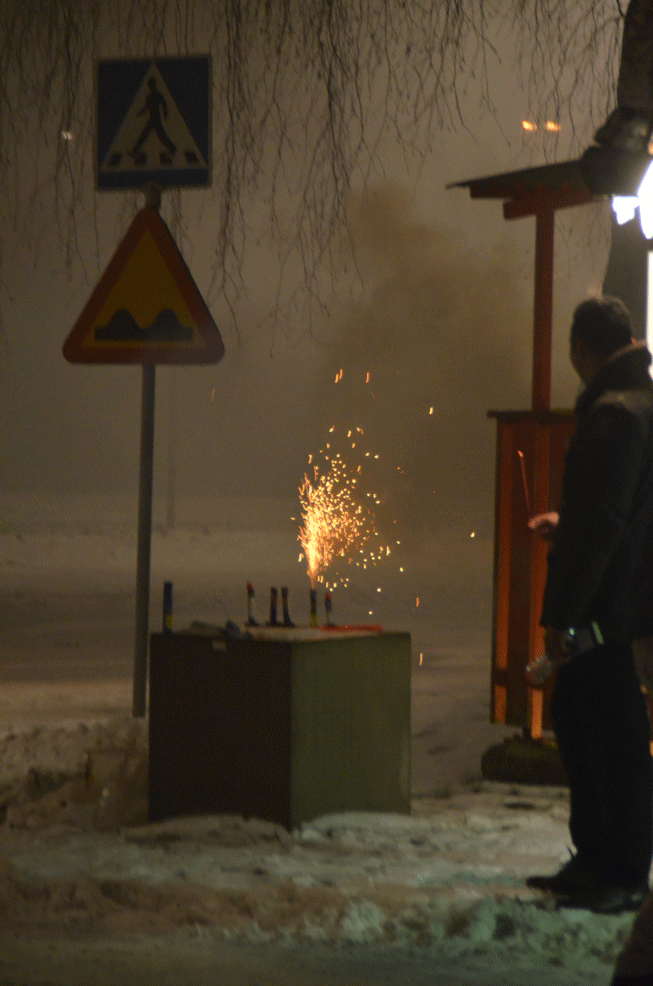 It was cold, snow all over, covering almost everything. Best environment to celebrate Christmas and New year. Just nearby, people gathered and organized to show some fireworks. It was good to see how carefully they were doing the fireworks and playing around. Everyone looks happy and were enjoying the time together. We were watching all this from our window suddenly, my elder bro called me and asked to check the store room, he said that he had bunch of sky lantern packets long time ago and maybe they are still lying somewhere in the store room.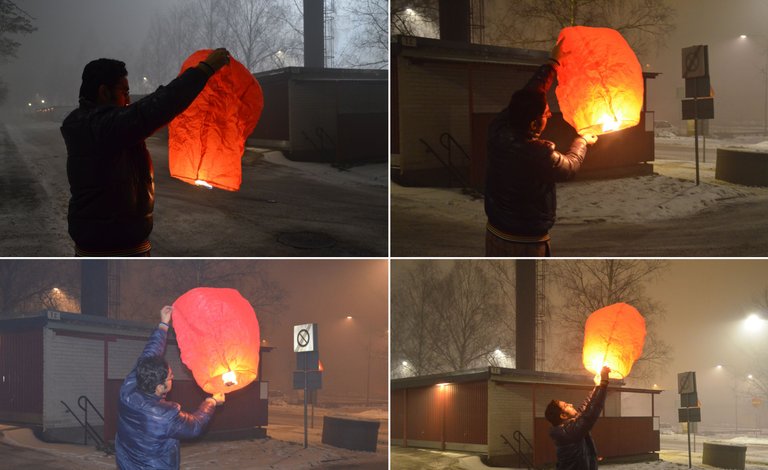 Me and my sister in law started looking for these lanterns and after a little hard work, we found those packets. Chinese lanterns, that is what written on it. It was my first time to see those lantern which I saw in movies only. We took ten lanterns and went outside to the party area, joined the celebration, distributed to other people. Reason was I don't know how it works so better to distribute to others who know or can do the best to light them up.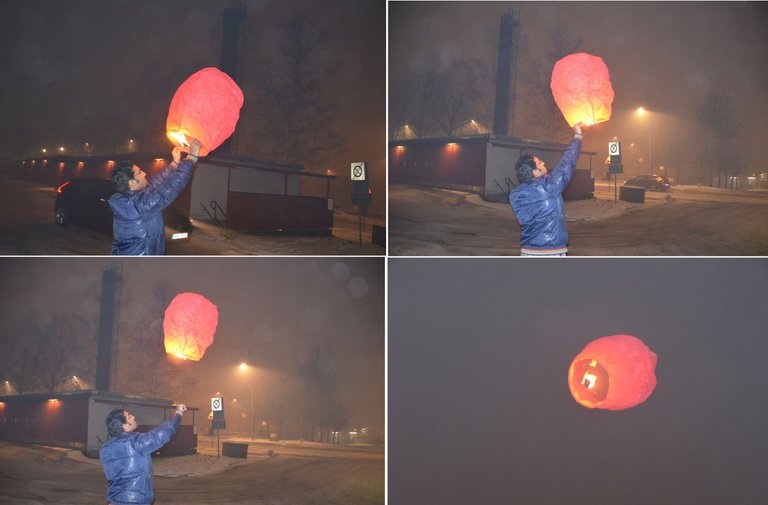 While seeing others, I also tried to play with one of those lanterns. My eldest bro then came down and helped to light one of them. He also captured some of the beautiful pictures of me doing it. It felt good to make them fly in the sky. It was a nice experience. I had a good time celebrating new year in Sweden and enjoyed it with my bro and family.
Happy New Year 2023!!!!!!!!!
All above pictures are taken through camera NIKON D5100 of @shahzad-ansari.
---
---