Token of Appreciation from Mr. D
In just 27 days of first month this year, there is a lot of happening for me and its all good. Everything is going my way and I am liking it. I was already excited with my new job and was busy for last couple of days in Minetest, trying to do something new, thinking a lot for new creative ideas and making other citizens to get themselves registered in Minetest so we may have more and more fun time altogether. With all this happening, I got busy in some other personal work in my community as well so, its all happening like a flash.
Image by Mark Frost from Pixabay
Day before yesterday, I tried my best to make thunder cat like house. It took a little time but I was liking it and completed it in late night. It was for a giveaway. It is an effort to make other citizens to enter in minetest and start exploring. I know it will take them a little time but I am sure once they get in, they will definitely like it and will have fun playing and crafting things. It is not that hard as it looks in the beginning.
Screenshot by me (Thunder Cat house)
In between all this, yesterday, Mr. D just surprised me or I would say surprised everyone with his giveaway. It was poem giveaway but the special one for me. Yes, very special because Mr. D asked all the citizens to write a poem about "Rosecane, how he has a Rosebrain and is our city Minetester, an expert minetester, builder, finder, puzzle solver, this Rosebrain. Poem I like best wins my 100% vote, runner up gets 40%. You have 15 minutes to write it. * or whatever you want to say about Rosecane"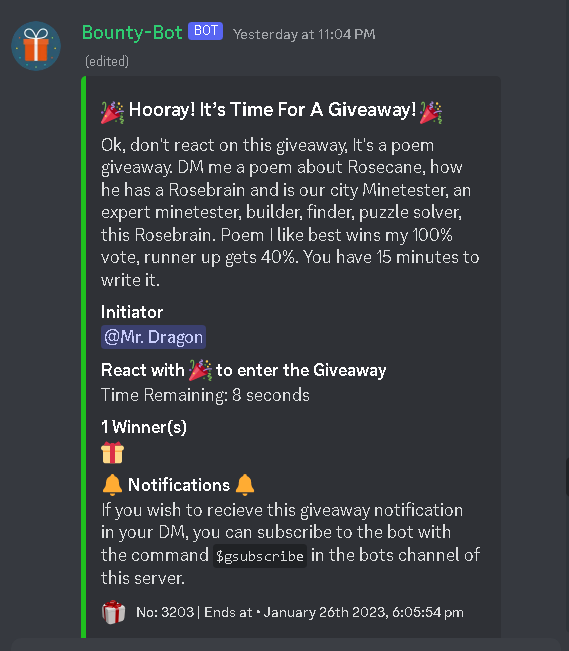 https://discord.gg/vGWn8RTR
These were his words which just made me overjoyed and a very different feeling, I was feeling lucky or you could say feeling proud of all this. And why not, this is something extraordinary or not so common in our Neoxian City. This gives me a feeling of being famous or celebrity. Well, I cannot just describe everything in words what goes in my mind at that time.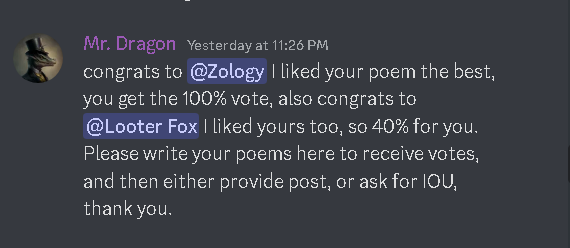 https://discord.gg/vGWn8RTR
All my fellow citizens shared their love, respect and support through their poems. It was a fantastic moment, Mr. D likes them all but selected two of the best poems as the giveaway winners. First comes the city gamer Mr. Hamza and second was the Foxy Fox, both of them wrote a lovely poem for me, wonderful choice of words and shared their views very honestly. B0s, one of the great minetester, also wrote a fantastic poem for me, lovely feeling.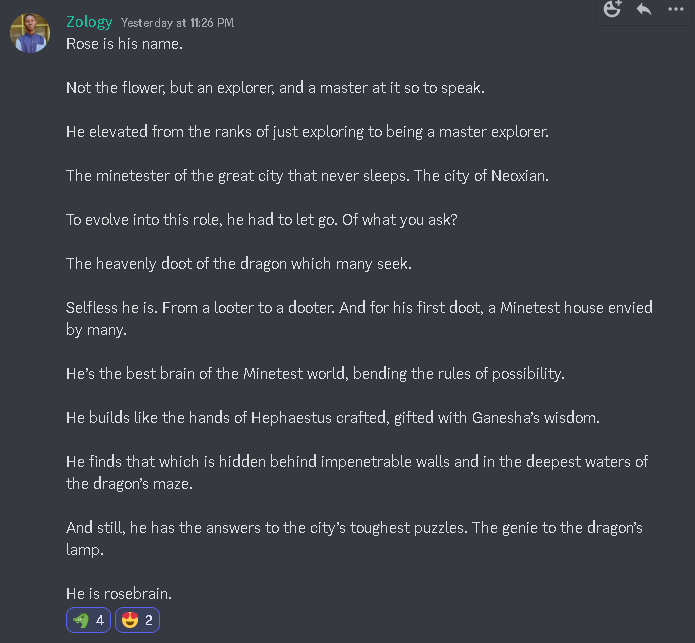 https://discord.gg/vGWn8RTR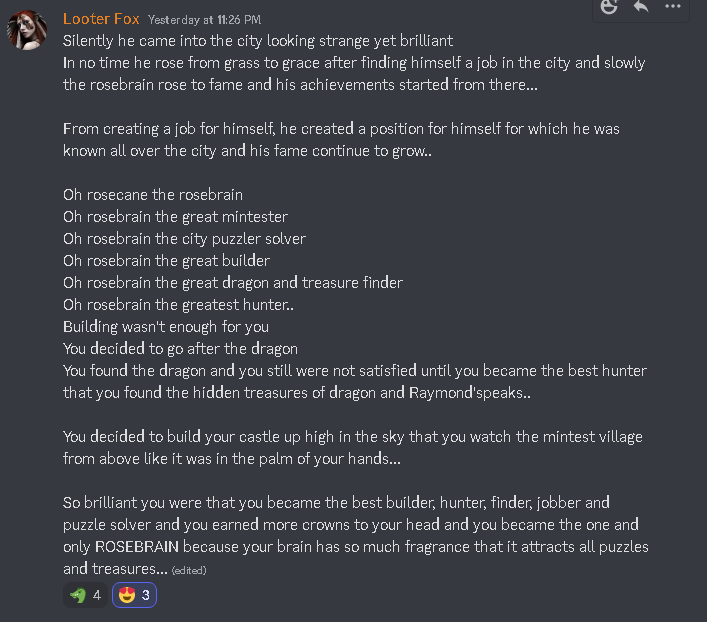 I gave it a deep thought and made it myself that this is the token of appreciation from Mr. D, I assumed that he is satisfied with my work in Neoxian city and as a reward for that, he gave me the name "ROSEBRAIN". I really liked it. These are the motivations which is helping me to get more finer and perfect with my thinking, ideas, and whatever is best for the city. I hope, it continues and will see many other things coming my way. A big Thank you to Mr. D and all the citizens of Neoxian City. Cheers!!!!
Posted using Neoxian City
---
---