Turtle Beach with relatives and family friends
Read this post on TravelFeed.io for the best experience
---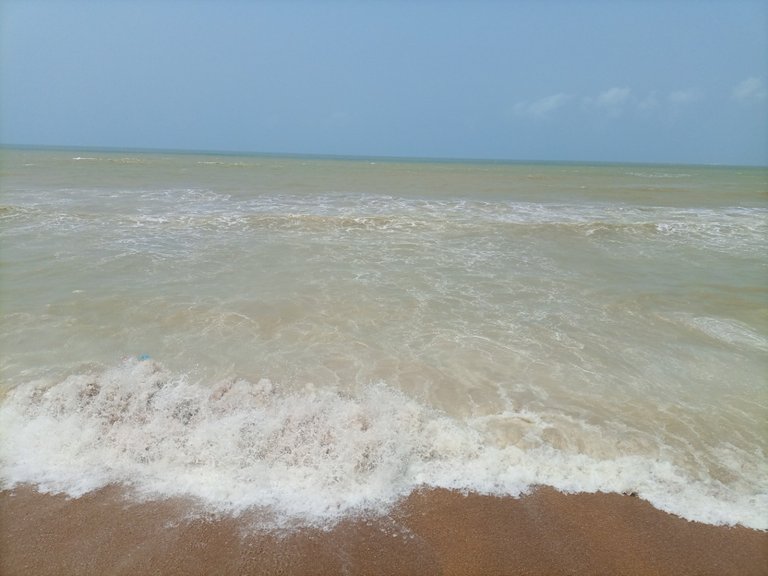 ---
There are different types of travelling, outings and tours. For me, I just don't care. What matters to me is try not to miss the fun whether it is with family, friends or relatives. It is up to oneself to enjoy in every situation and make it special.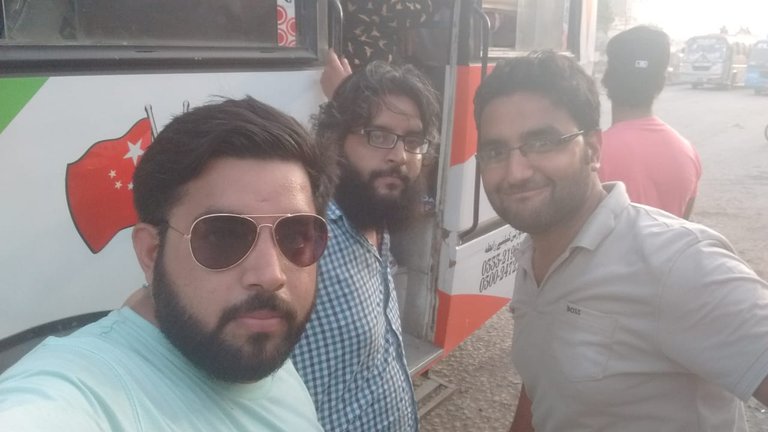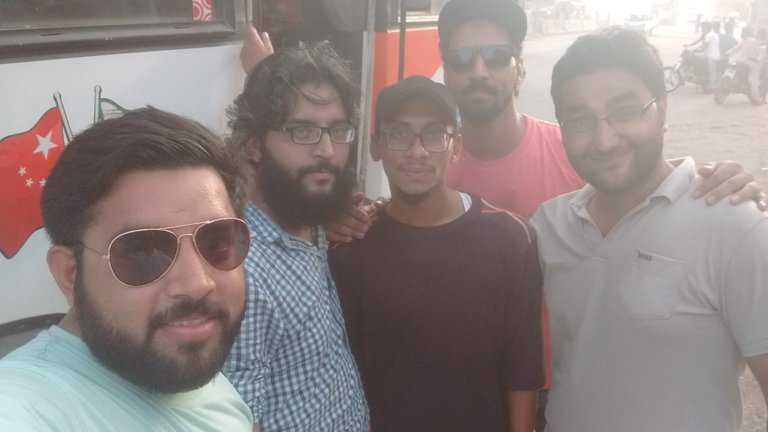 It was my first time after my wedding to join my relatives and family friends for a picnic. Last year, they were all planning for it and it took almost a month to finalize the program. Well, it is never easy to organize such a picnic where you have to take care and think about the whole group and there are so many advises from others, what to do what not to do, it's like everyone turns into an expert traveler. So, it is better to just keep quiet and let the group leader decides everything.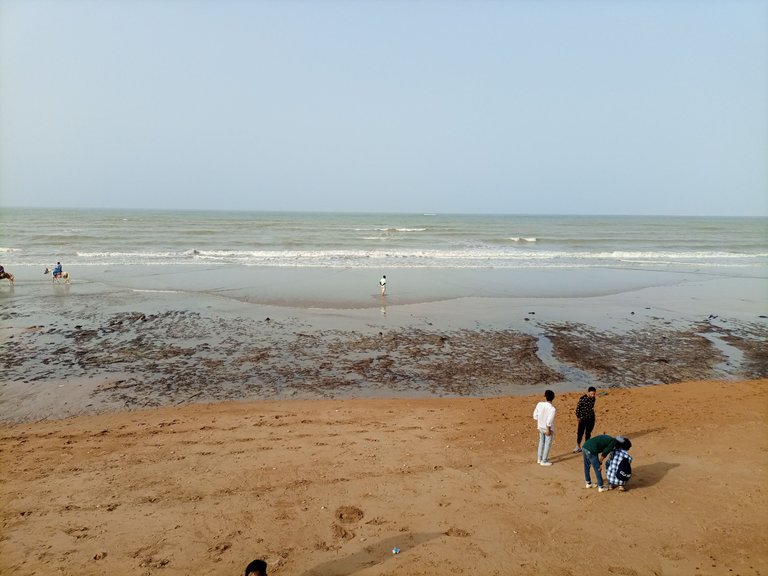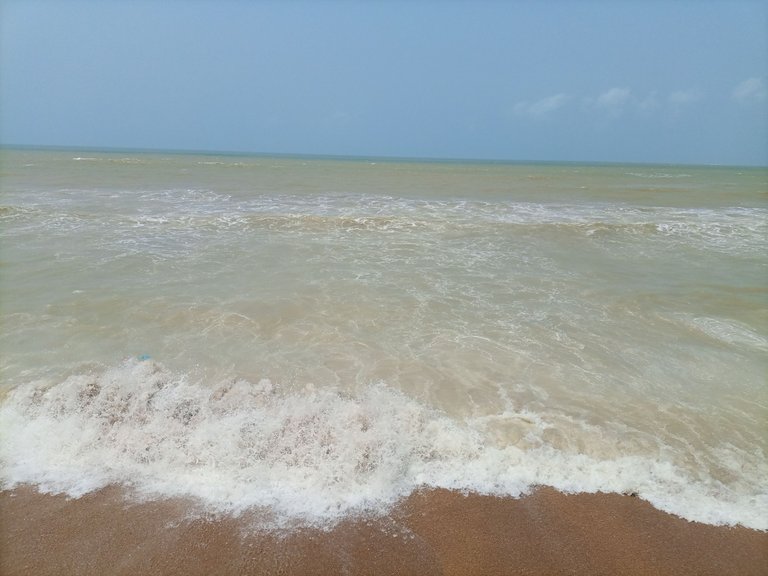 After so much of discussions and advises, "TURTLE BEACH" was finalized and big bus was booked for the last Sunday of June 2021. We all family members were ready to go. But then @shrazi shared an idea to book a separate car for our ladies specially our Mother who will be comfortable instead of adjusting in that big bus. Pappa 'the great' stamped the idea and I then booked a car for my family.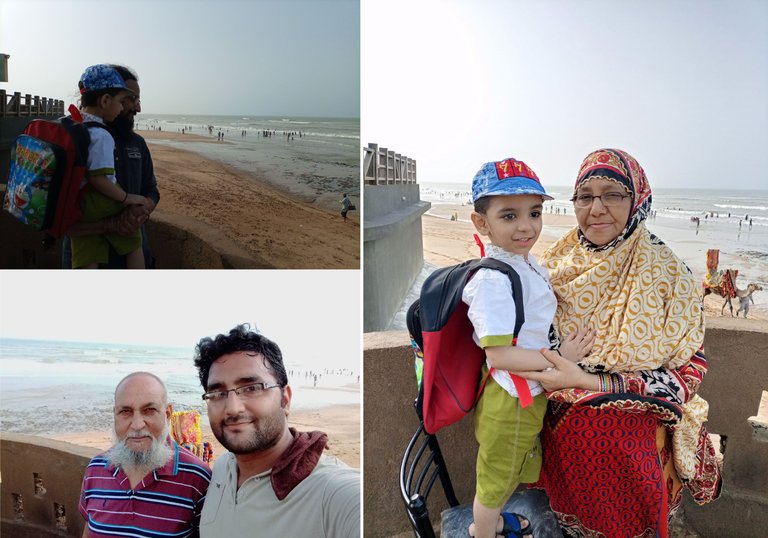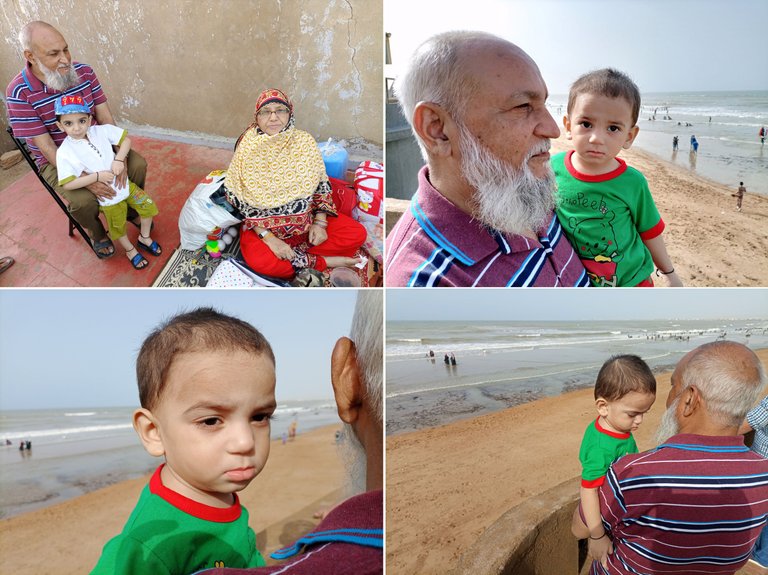 I like to be punctual so we all got ready at the given time but the takeoff gets delayed due to some issues, I tried to check on that but was unable to find out the exact reason. So, around 7 in the morning, we left for the turtle beach. I along with @shrazi and his son Shahzaib were in the bus whereas our other family members were in car. Bus was completely occupied and we had a lot of fun on our way to the beach, singing, dancing and screaming all the way.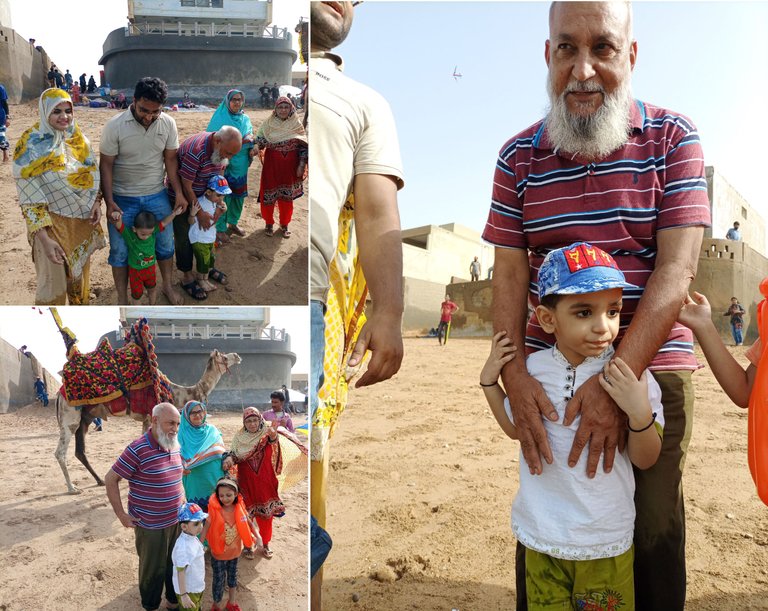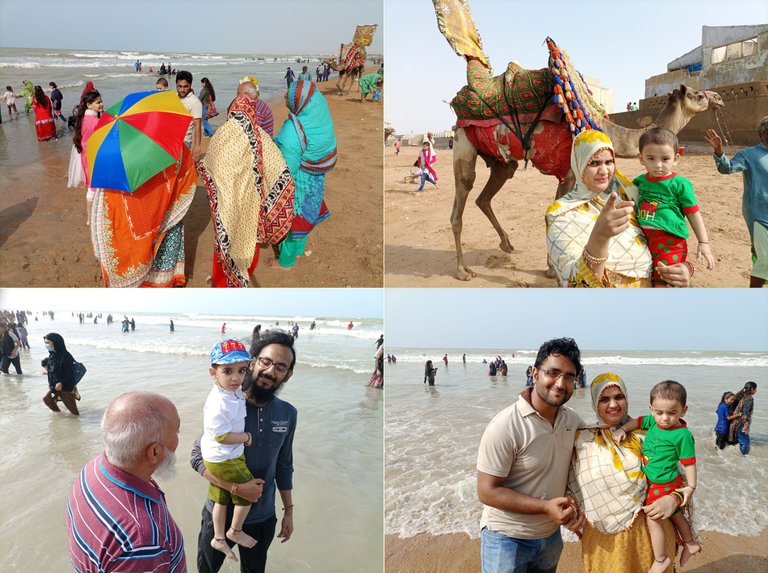 We reached the beach at around 8 in the morning, it was so quiet and calm. Not much crowd at that time. We had a hut there pre-booked by our team so, we put all the stuff there and asked the families to settle down. Tea was prepared and was served with bread and parathas. It was breakfast time.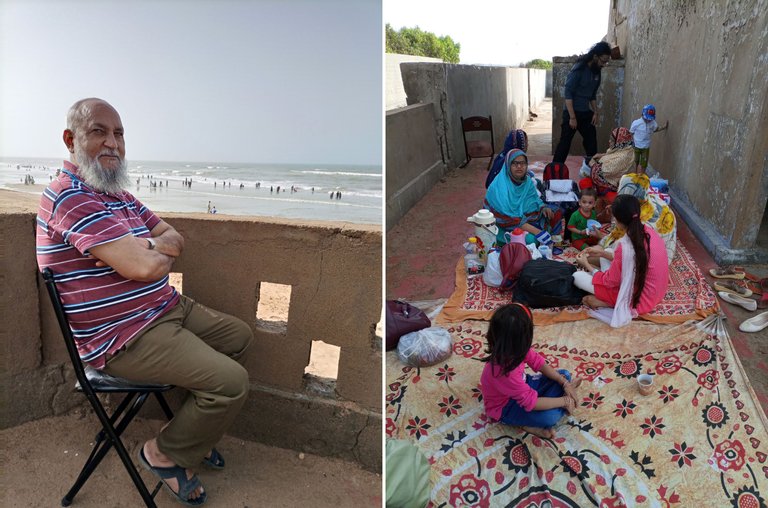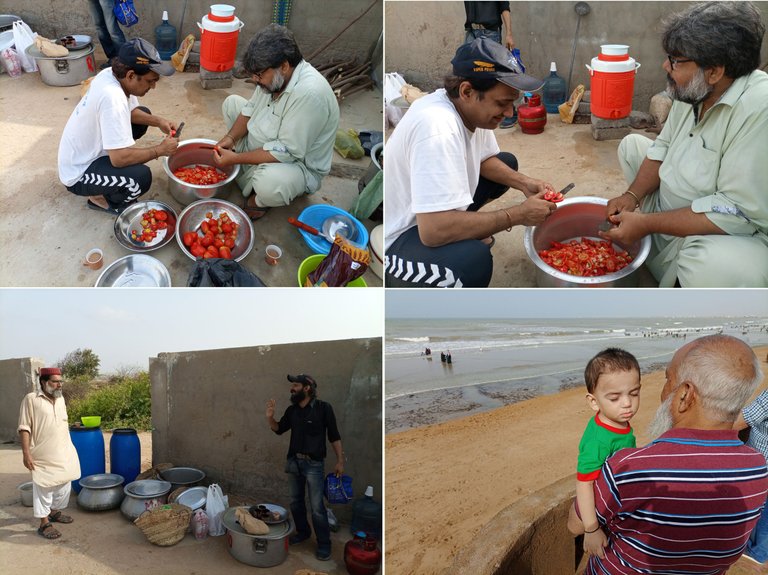 The sea waves were not that serious and not in mood to crash on anyone so, they were also relaxing way back from our hut. We had a team of expert cooks and they were warming up a bit. After breakfast, they all gets involved in preparing themselves for lunch, cutting vegetables and doing some other stuff to start cooking. I spent a little time there but then headed to the beach as sea level was down and I am not fond of getting wet in that sea water so, it was a good walk on the dry parts without getting wet.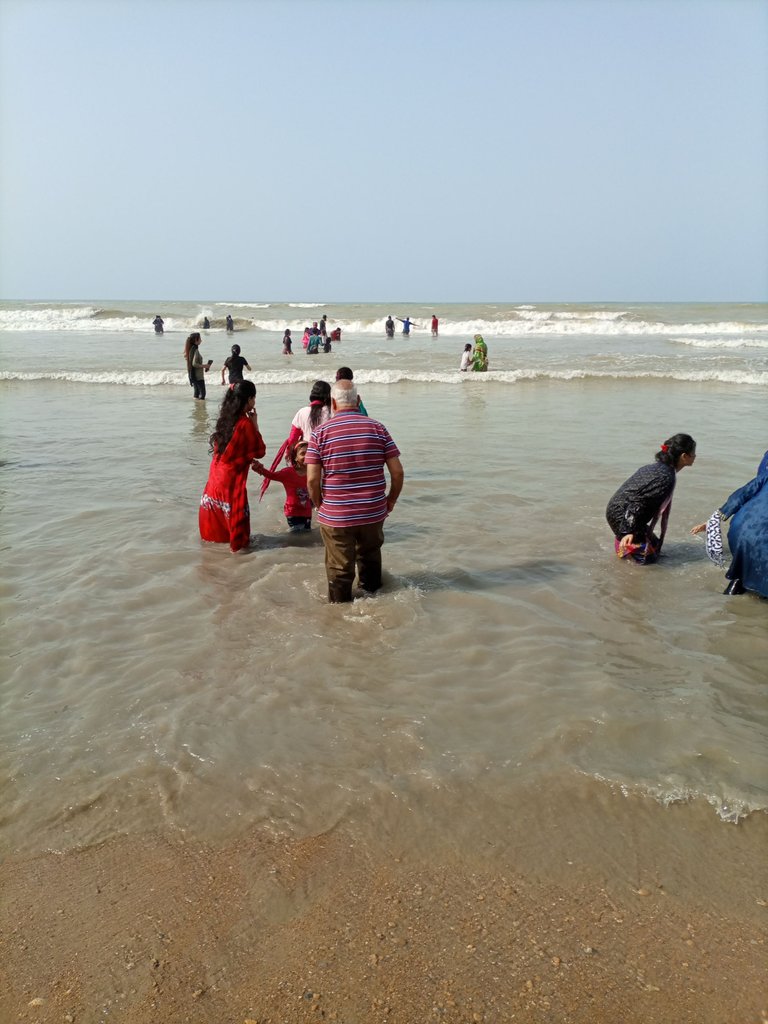 As the time passes, sea level started to rise. It was looking so good. We all were just roaming around here and there and when gets tired, came back to hut to relax a bit. Kids were playing football and volleyball with the same ball LOL.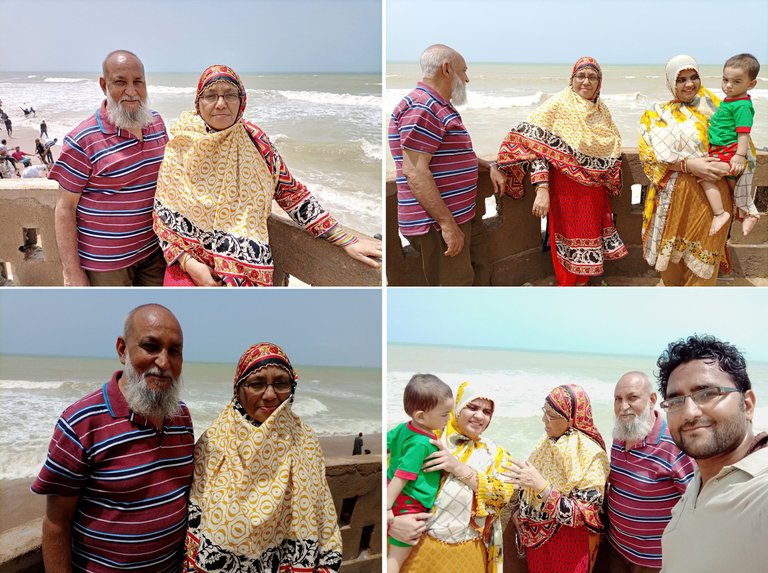 I was not in a mood to get wet but as usual, when we were standing and waves were hitting us, suddenly, my leg gets disbalance and I was all in the water. All others started laughing watching me in that position. My kiddo got scared of sea wave when it hits him the first time, he started crying  so I have to dandle him. People started to enter the beach and after a while, it was all crowded. My Father took Shahzaib on a horse ride.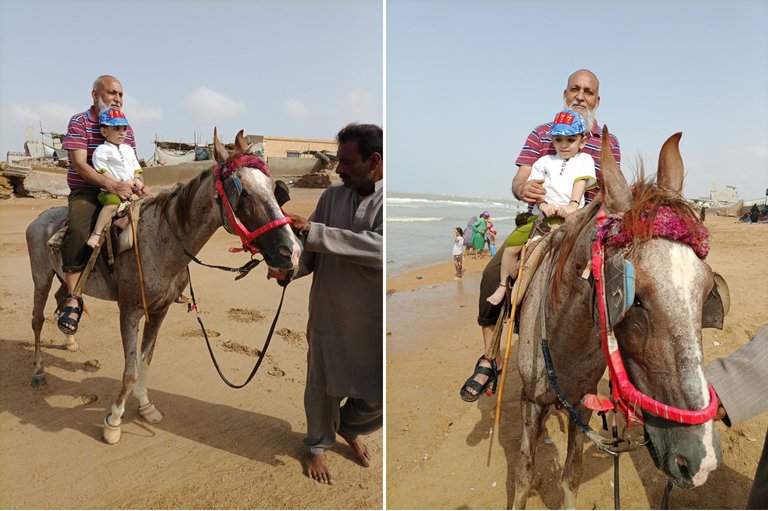 Lunch was ready and served in the disposable plates. Amazing feeling to have seaside biryani. It was all good and we were enjoying every bit of that trip.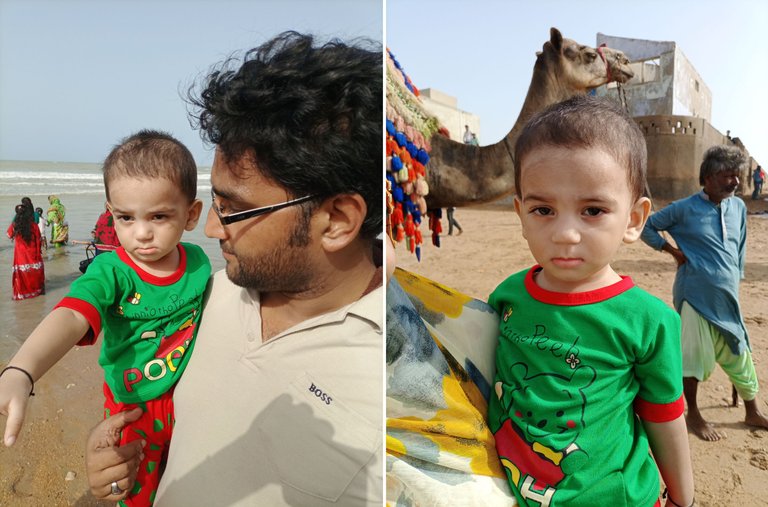 After lunch, our family went back home in a car. This is the benefit to have private car, when you are tired, you are not bond to wait for others to return. It was a very good decision of @shrazi to have a private car. Me and @shrazi were at the beach with others and returned home in the bus.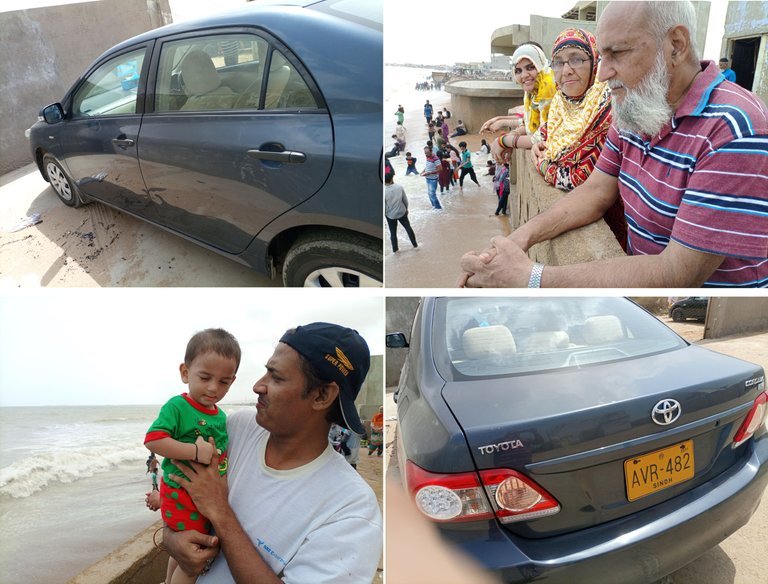 Overall, it was a very good and successful picnic program. Everyone enjoyed and had a good memorable time together. Cheers!!!
All above pictures are taken through my and father's cell phone.
---
View this post on TravelFeed for the best experience.
---
---