Anime Fest 2022 @ Paradigm Mall
Two (2) months back, I and both of my daughters went to Anime Fest at Bukit Bintang. Last weekend, there was a similar Anime Fest event, but the venue was at Paradigm Mall.
Paradigm Mall is only 15 minutes away from my house. I told my daughters that there is a similar event at Paradigm Mall. They were so excited to hear that and they told me that they wanted to go to the Anime Fest.
The Anime Fest started on 12 May and until 15 May. However, the first two days were not packed with people since it is a weekday. I went there on 14 May. We went at 9.45 am, and reach there exactly at 10 am. My eldest daughter went as Kuromi, and my youngest daughter went as Shinobu.
To my surprise, Paradigm Mall was already packed with visitors even though it is still early. I took the lift from the parking to the lobby. Once the lift door opened, I can see a long queue of visitors.
Before getting into the queue, we went for breakfast at Oldtown White Coffee café. Due to a high number of visitors, the majority of the menu at Oldtown White Coffee has been sold out.
The only available menu was Flat Rice Noodle with prawn soup and BBQ Wantan Noodles. We spent around 40 minutes getting our breakfast. After that, we started to walk from the lobby up until level 4 of Paradigm Mall.
It was so crowded, that I didn't let go of my youngest daughter's hand. While walking, we stop for a few times, asking for a photograph with the cosplayer. Below is some of the cosplayer that my daughter has taken a picture with.
We spent around 3 hours at the Anime Fest before heading home. Both of my daughters were happy that they were able to go to the Anime Fest. There will be another Anime Fest end of July 2022. The venue would be at Tropicana Mall.
Tropicana Mall is a bit far from my house. From my house to Tropicana Mall, it is around 40 minutes of driving time. If I and my daughters were to went there, I will make sure that we went early.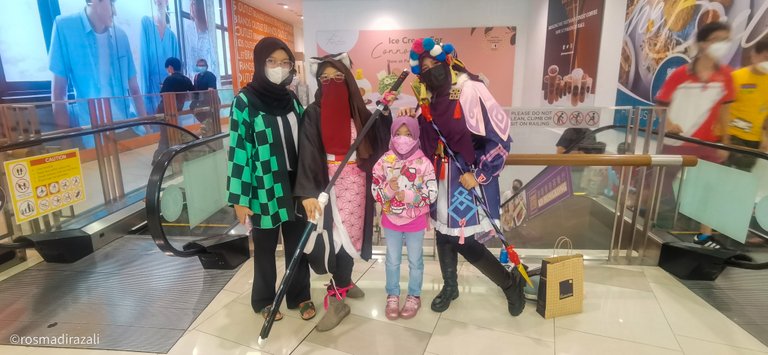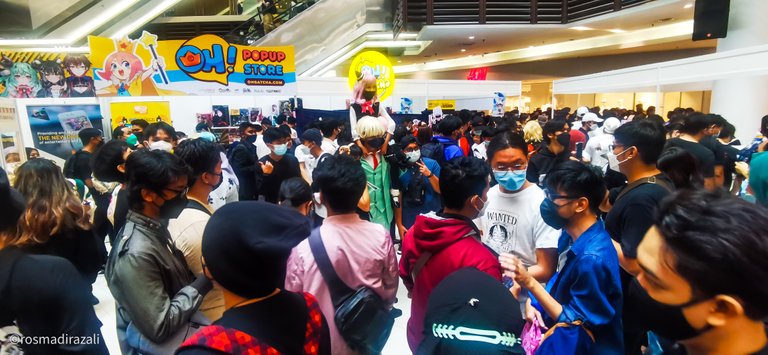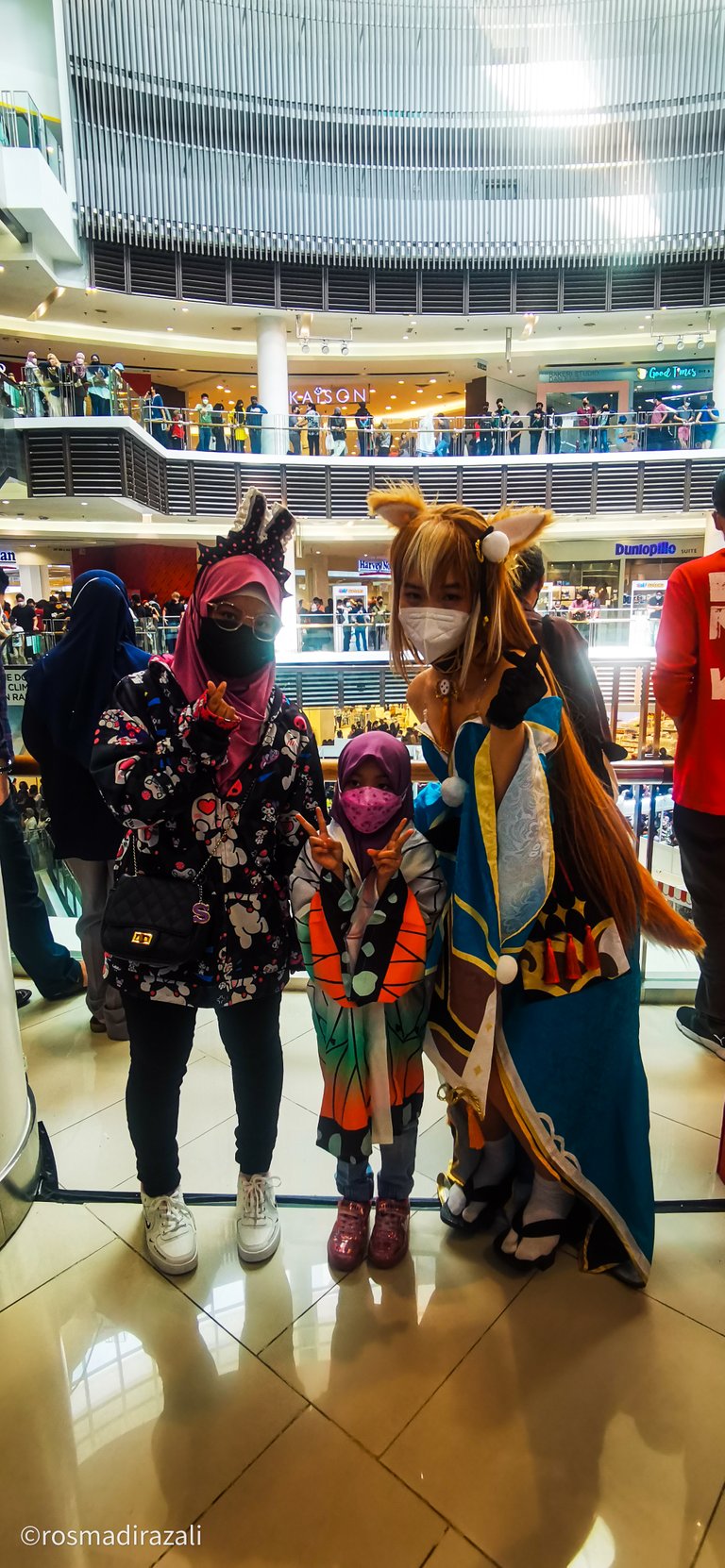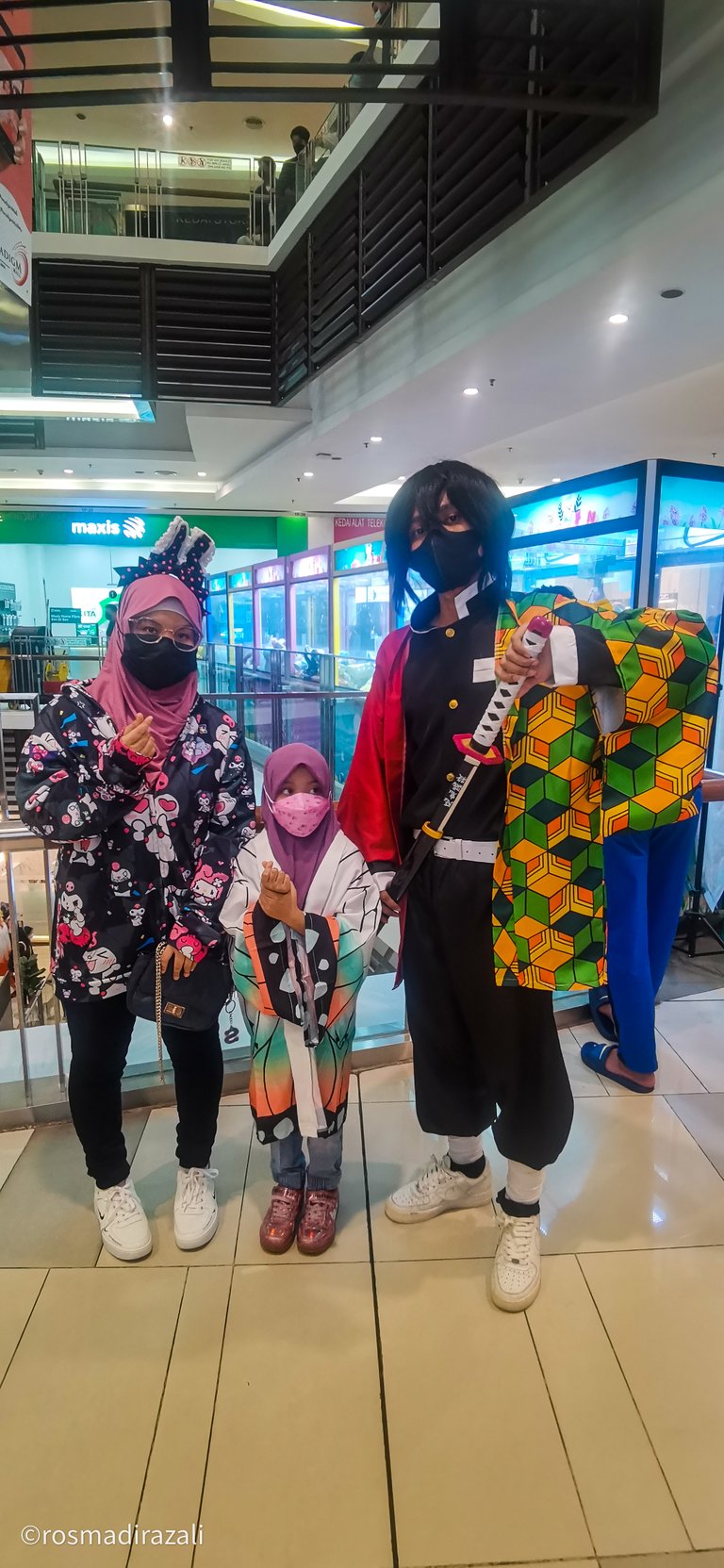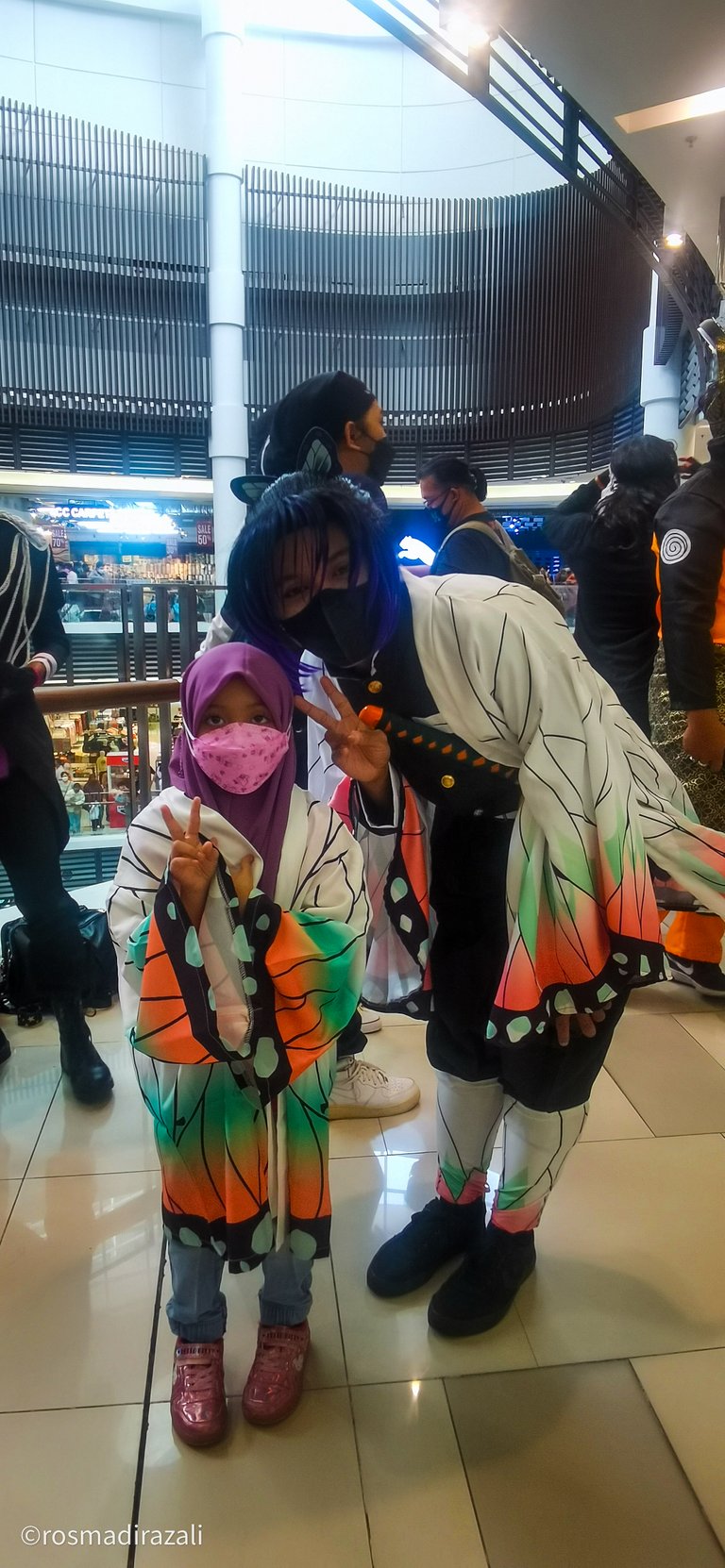 ---

---
---