First week of serving my notice period
Starting this week, I am serving my 3 months notice period at my current employment. Nowadays, most companies in Malaysia enforced a 3 months notice period in the contract.
To be honest, 3 months notice period is unnecessary and somehow gives the employee a hard time in getting another job offer. Even, the task handover can be done perfectly within a month.
But, we as the employee have no other option upon signing the contract...
While listing my pending task, and what next action plan for the pending task, I suddenly had an urge to have something to drink. So I went down to the MyNews convenience store that is located at the lower ground of my office building.
My office building has 18 levels in total. My office is on level 12, and 3 lifts serve the whole 18 levels. After the pandemic, the majority of tenants have come back to work in the office.
During peak hours, I need to queue to get into the lift. However, during non-peak hours, I can have the whole lift for myself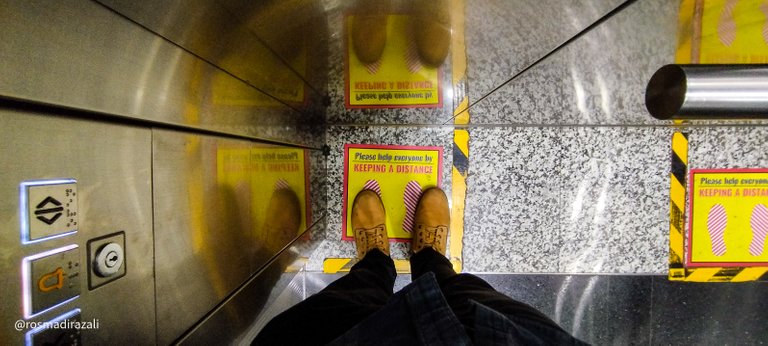 From the building lobby, the convenience store is just a few meters away. I prefer to go to this convenience store because the latte sold here tastes good and is relatively cheaper compared to Starbucks.
Other than coffee, MyNews also sold varieties of snacks and drinks. At first, I wanted to buy the bbq chicken sandwich. But bbq sandwich chicken is out of stock. The ones that were left were the cili padi chicken sandwich and tuna sandwich.
Cili Padi = Bird's eye chili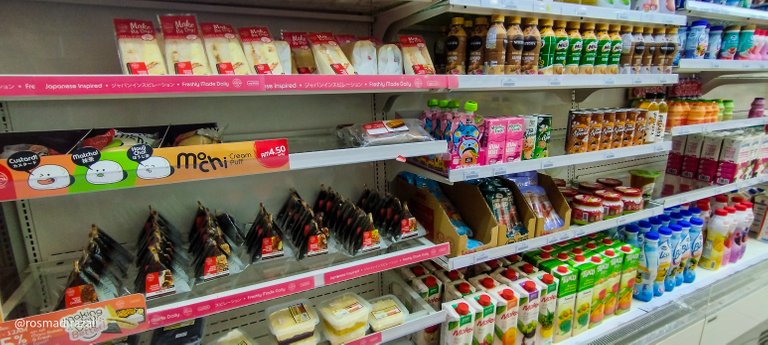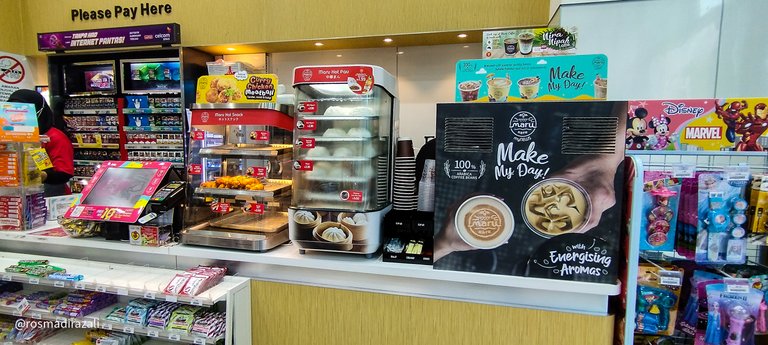 Since the cili padi sandwich is too spicy for me, I change my mind and ordered a red bean steamed bun. Usually, around this time, the steamed bun is sold out.
Today is my luck, there were a lot of steamed buns still in stock. After getting my latte and steamed bun, I sat at the table inside the convenience store. I wanted to take a few minutes to break to enjoy my latte and red bean steamed bun by myself.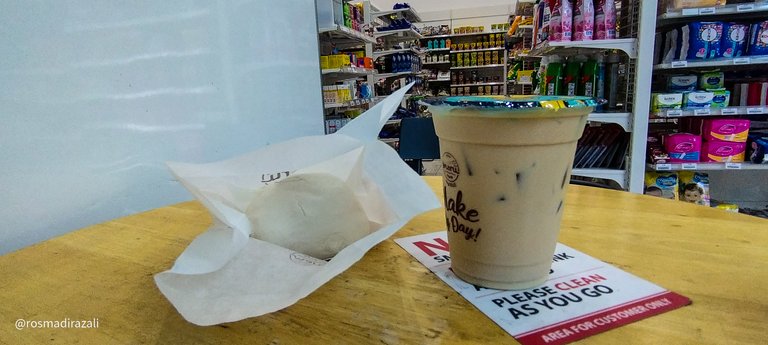 ---

---
---