[ESP-ENG] Cómo superar el arrepentimiento // How to Overcome Regret
You've probably been guilty of regretting the things you've done in your past. overlooking opportunities, pushing yourself too hard, or not considering the long-term consequences of your actions. But for many people, regrets are nothing more than a price you have to pay for making the right choices. As a result, overcoming regret can be challenging at times. The simple way is to accept that others will have their own views on what was right and wrong, and that each one of us makes mistakes. This doesn't mean we all have to live by the same values as ourselves, no that is not what I am talking about.
We each have our own way of dealing with regret and doing everything we can to overcome it. It may feel like we are moving forward only in our memories, or it may be something we do purely out of habit and never want to do again. When you overcompensate for negative thoughts, you are actually short-circuiting the negative process by overthinking them and having second-thoughts about what might have been. This is known as "overcompensation." It is a process that leads to feelings of frustration and even frustration at not being able to overcome negative thoughts.
Es probable que alguna vez te hayas arrepentido de cosas que hiciste en el pasado: pasar por alto oportunidades, forzarte demasiado o no tener en cuenta las consecuencias a largo plazo de tus actos. Pero para muchas personas, el arrepentimiento no es más que el precio que hay que pagar por tomar las decisiones correctas. Por eso, superar los remordimientos puede resultar difícil a veces. Lo más sencillo es aceptar que los demás tendrán sus propias opiniones sobre lo que estuvo bien o mal, y que cada uno de nosotros comete errores. Esto no significa que todos tengamos que vivir según los mismos valores que nosotros, no es de eso de lo que estoy hablando.
Cada uno tenemos nuestra propia manera de afrontar el arrepentimiento y de hacer todo lo posible para superarlo. Puede que sintamos que avanzamos sólo en nuestros recuerdos, o puede que sea algo que hacemos puramente por costumbre y que no queremos volver a hacer nunca más. Cuando sobrecompensamos los pensamientos negativos, en realidad estamos cortocircuitando el proceso negativo al pensar demasiado en ellos y tener segundos pensamientos sobre lo que podría haber sido. Esto se conoce como "sobrecompensación". Es un proceso que conduce a sentimientos de frustración e incluso frustración por no poder superar los pensamientos negativos.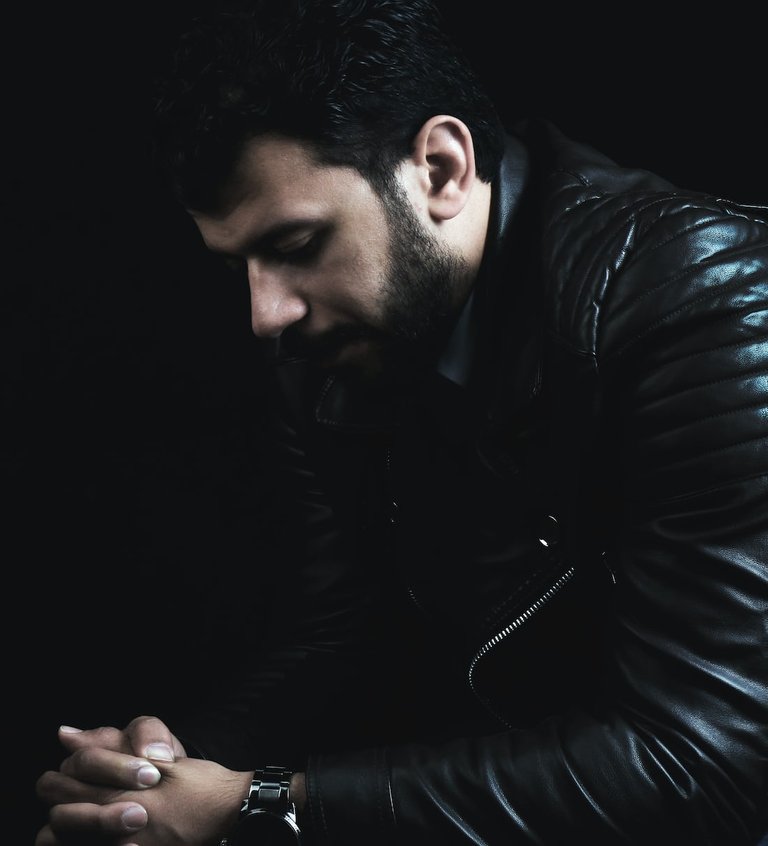 People have different triggers for negative thoughts. Some people are more prone to negative thoughts than others, and in some situations you may have the wrong person for the job. For example, if you are in a relationship and one person in the relationship is very negative, it can be difficult for you to get over that person and move forward. On the other hand, if one of your best friends is on the negative and tense right now, it can be difficult to acknowledge and move on with your life.
When you know you are overcompensating for negative thoughts, you can take a different approach to overcome them. One thing to remember is that the only reason you are experiencing regret is because you were thinking negatively.
Therefore, even if you think you deserve a chance at redemption, the best you could do is to move on and move forward. It is important to remember that thoughts are feelings, and what makes you feel good or bad is also a result of your feelings. Therefore, you can't completely rid yourself of negative thoughts by trying to prove them wrong. Instead, you have to recognize that negative thoughts are normal and feel okay with them. It is just that you need to learn to cope with them better.
Many of us mistake the sound of our own voice for our consolations. When we have a lot of regret we end up sounding like a very negative person.
Las personas tienen diferentes desencadenantes de pensamientos negativos. Algunas personas son más propensas a los pensamientos negativos que otras, y en algunas situaciones puede que tengas a la persona equivocada para el trabajo. Por ejemplo, si estás en una relación y una persona de la relación es muy negativa, puede resultarte difícil superar a esa persona y seguir adelante. Por otro lado, si uno de tus mejores amigos está en un momento negativo y tenso, puede ser difícil reconocerlo y seguir adelante con tu vida. Cuando sabes que estás compensando en exceso los pensamientos negativos, puedes adoptar un enfoque diferente para superarlos. Una cosa que debes recordar es que la única razón por la que estás experimentando arrepentimiento es porque estabas pensando negativamente.
Por lo tanto, aunque creas que mereces una oportunidad de redención, lo mejor que puedes hacer es seguir adelante y avanzar. Es importante recordar que los pensamientos son sentimientos, y lo que te hace sentir bien o mal es también el resultado de tus sentimientos. Por lo tanto, no puedes librarte completamente de los pensamientos negativos intentando demostrar que son erróneos. En lugar de eso, tienes que reconocer que los pensamientos negativos son normales y sentirte bien con ellos. Sólo tienes que aprender a afrontarlos mejor.
Muchos de nosotros confundimos el sonido de nuestra propia voz con nuestros consuelos. Cuando nos lamentamos mucho acabamos sonando como una persona muy negativa.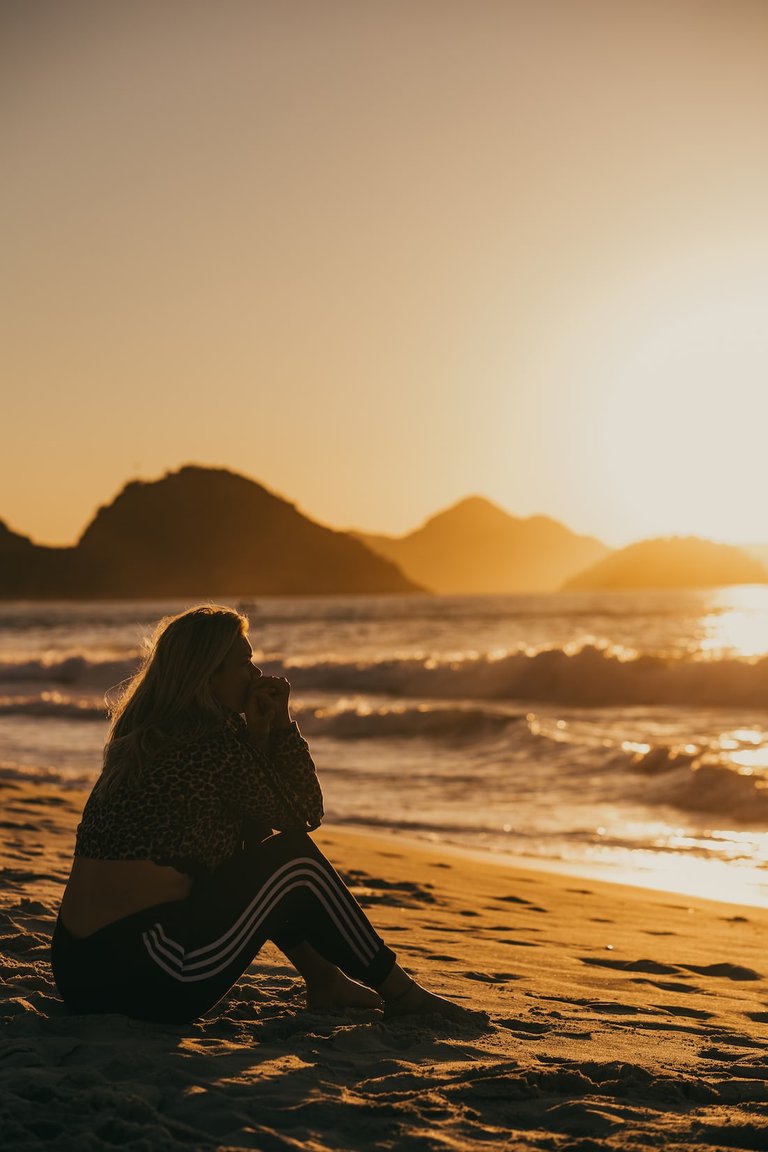 So, to get over those feelings of regret and get on with our life, it is important to learn to shut up and listen to our thoughts. It is also important to recognize that negative thoughts are things we experience. Therefore, even if you repress negative thoughts, you are also trying to repress some of the feelings that motivated them. As I have already discussed, it is important to learn to move on from negative thoughts, instead of trying to control them. It will be much easier to take stock of the situation and move on when you are able to let go of the past and move forward.
This means it is important to avoid trying to fix others, or negotiate with them in any way. If you try to do these things again and again, you will just make yourself feel worse as each time you feel bad, you will start worrying even more and trying to control everything! One final thing to keep in mind is that you don't have to do everything that comes into your life at once. You can always work on something smaller each day, and when you make a plan, stick to it. Remember, you don't have to do everything that comes into your life at once. You can simply do something that comes into your life that you find helpful and doesn't involve overcompensating for negative thoughts.
Así que, para superar esos sentimientos de arrepentimiento y seguir adelante con nuestra vida, es importante aprender a callar y escuchar nuestros pensamientos. También es importante reconocer que los pensamientos negativos son cosas que experimentamos. Por lo tanto, aunque reprimas los pensamientos negativos, también estás intentando reprimir algunos de los sentimientos que los motivaron. Como ya he comentado, es importante aprender a superar los pensamientos negativos, en lugar de intentar controlarlos. Será mucho más fácil hacer balance de la situación y seguir adelante cuando seas capaz de dejar atrás el pasado y avanzar.
Esto significa que es importante evitar intentar arreglar a los demás, o negociar con ellos de alguna manera. Si intentas hacer estas cosas una y otra vez, sólo conseguirás sentirte peor, ya que cada vez que te sientas mal, empezarás a preocuparte aún más y a intentar controlarlo todo. Una última cosa que debes tener en cuenta es que no tienes que hacer todo lo que se te presente a la vez. Siempre puedes trabajar en algo más pequeño cada día, y cuando hagas un plan, cúmplelo. Recuerda que no tienes que hacer todo lo que se te presenta a la vez. Simplemente puedes hacer algo que te resulte útil y que no implique compensar en exceso los pensamientos negativos.
---
---