Wały Chrobrego in Szczecin at night
Hello everyone!
Another dose of photos from my night sightseeing in Szczecin. This time I focused on Wały Chrobrego (until 1945 called "Haken Terrace"), an observation deck on the Oder river. The terrace was built at the beginning of the 20th century on the escarpment and is about 500 meters long. There are restaurants and pubs on the terraces, so apart from sightseeing, you can stay there for longer.
Witam wszystkich!

Kolejna dawka zdjęć z mojego nocnego zwiedzania Szczecina. Tym razem skupiłem się na Wałach Chrobrego (do 1945 roku zwane "Tarasy Hakena"), czyli tarasie widokowym nad Odrą. Taras został wybudowany na początku XX wieku na skarpie i ma długość ok 500 metrów. Na tarasach znajdują się restauracje oraz puby, więc poza zwiedzaniem można tam się zatrzymać na dłużej.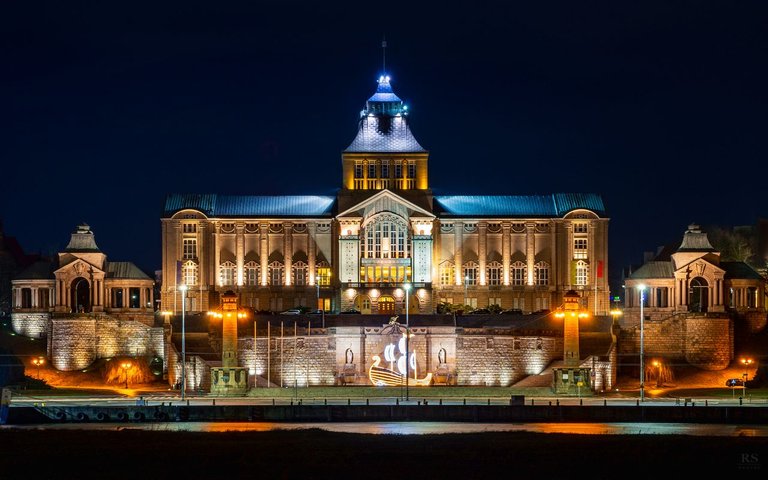 A view from the other bank of the Oder River on the central building on Wały Chrobrego, i.e. the National Museum in Szczecin. This building also houses the Contemporary Theater in Szczecin.
Widok z drugiego brzegu Odry na centralny budynek na Wałach Chrobrego, czyli Muzeum Narodowe w Szczecinie. W budynku tym znajduje się również Teatr Współczesny w Szczecinie.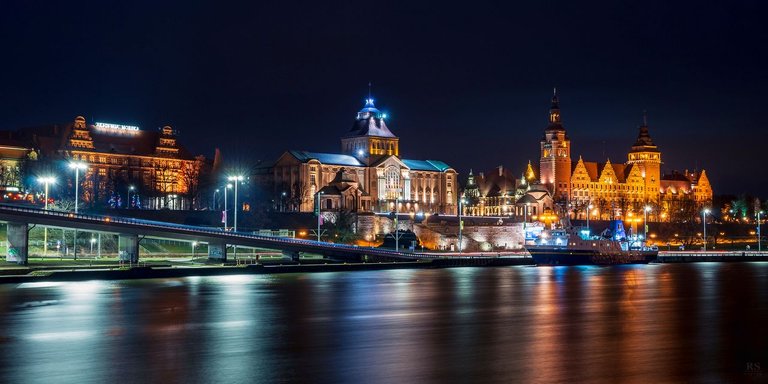 A wider view of the terrace and buildings. On the left, the Maritime University of Szczecin, in the middle, the National Museum, on the right, the West Pomeranian Voivodship Office.
Szerszy widok na taras i budynki. Po lewej Politechnika Morska w Szczecinie, w środku Muzeum Narodowe, po prawej Zachodniopomorski Urząd Wojewódzki.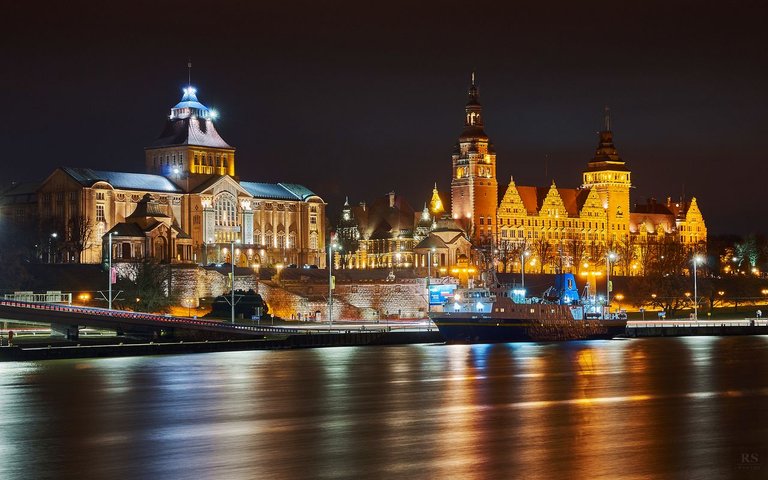 The long exposure time smoothed the water of the Oder, which in the picture looks more like a road than a river.
Długi czas naświetlania wygładził wodę Odry, która na zdjęciu wygląda bardziej jak droga niż rzeka.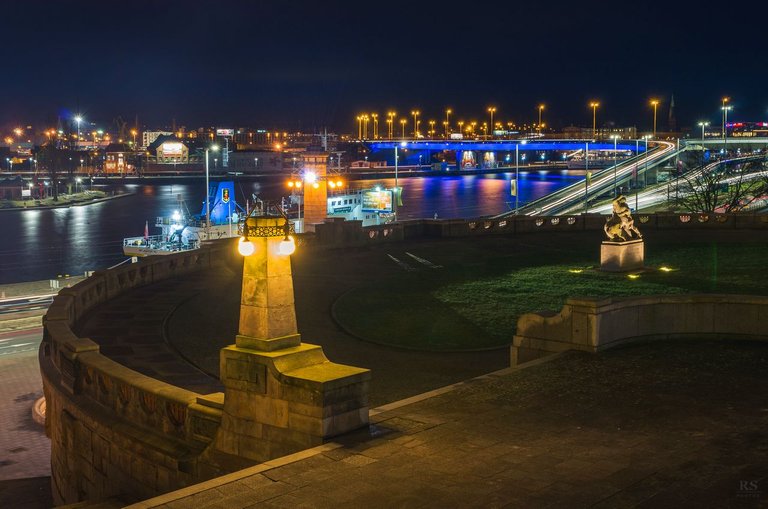 This time the view from the terraces, in the upper right corner of the Castle Route.
Tym razem już widok z tarasów, w prawym górnym rogu Trasa Zamkowa.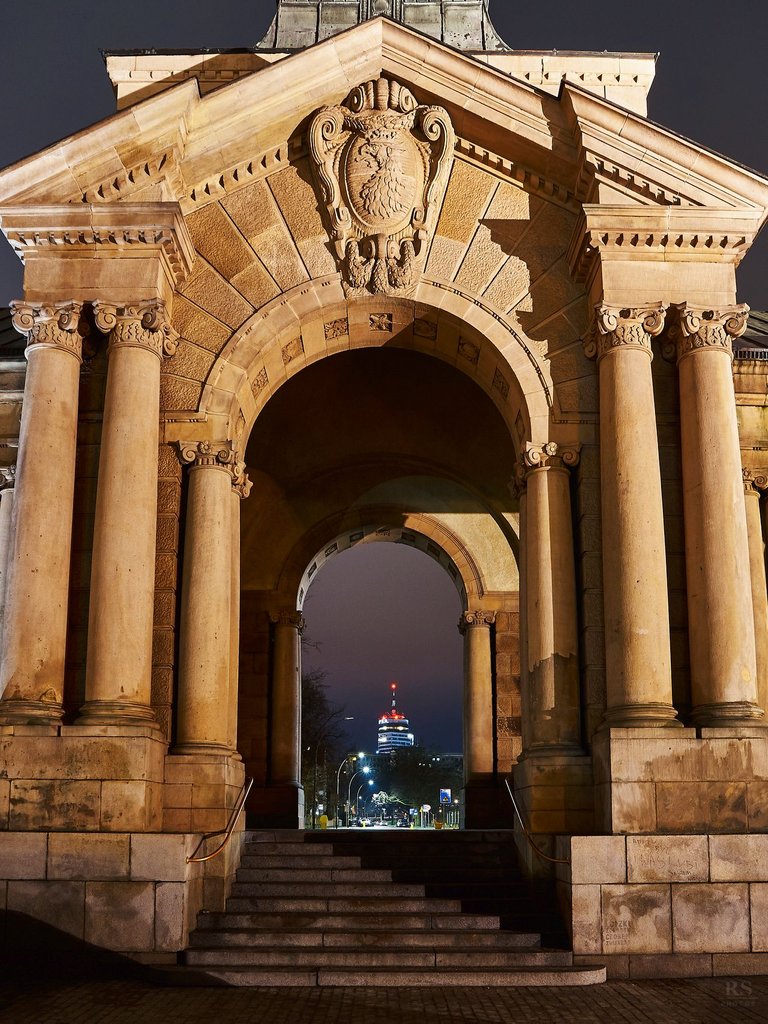 South Rotunda.
Rotunda Południowa.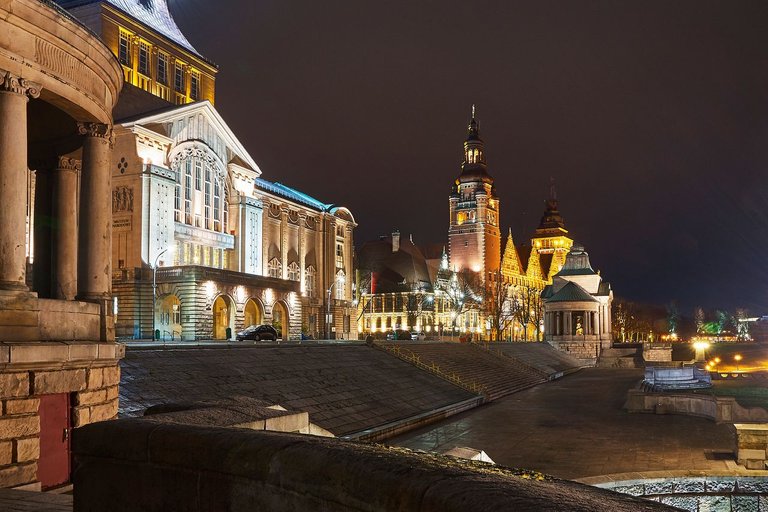 A view from the aforementioned South Rotunda towards the north, including the second rotunda.
Widok ze wspomnianej Rotundy Południowej w kierunku północnym, między innymi na drugą rotundę.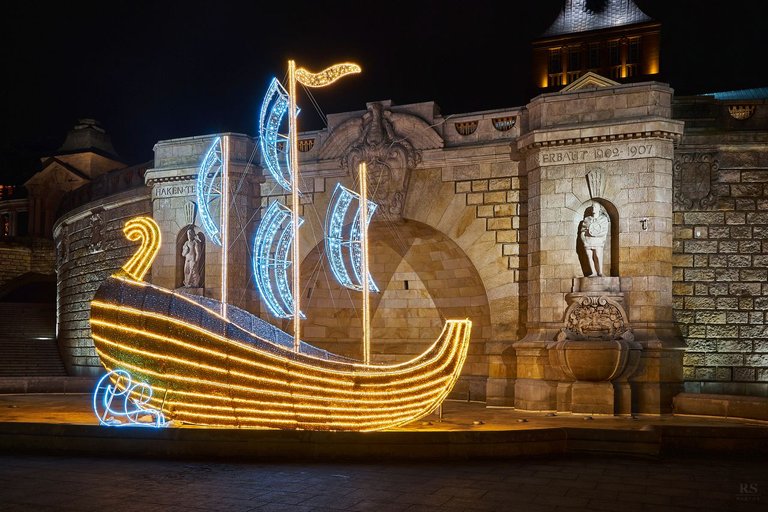 This "ship" is not permanently placed where the fountain is normally located.
Ten "statek" nie jest na stałe umieszczony w tym miejscu, gdzie normalnie znajduje się fontanna.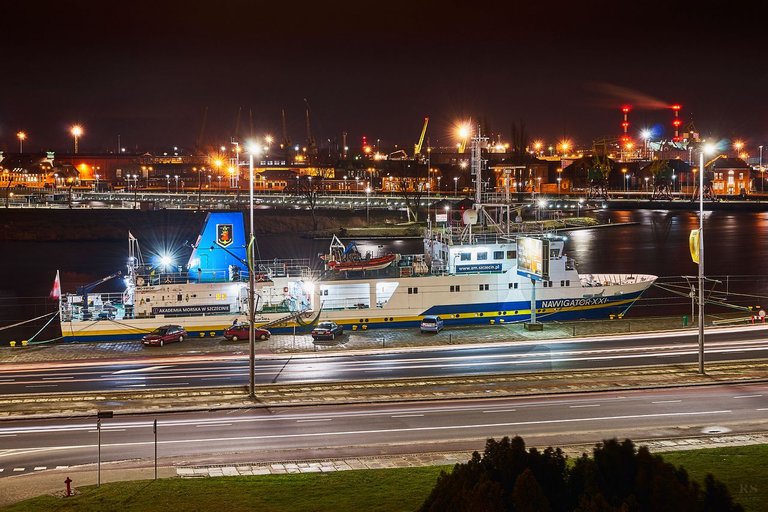 Research and training vessel MS Nawigator XXI belonging to the Maritime University of Technology.
Statek badawczo-szkolny MS Nawigator XXI należący do Politechniki Morskiej.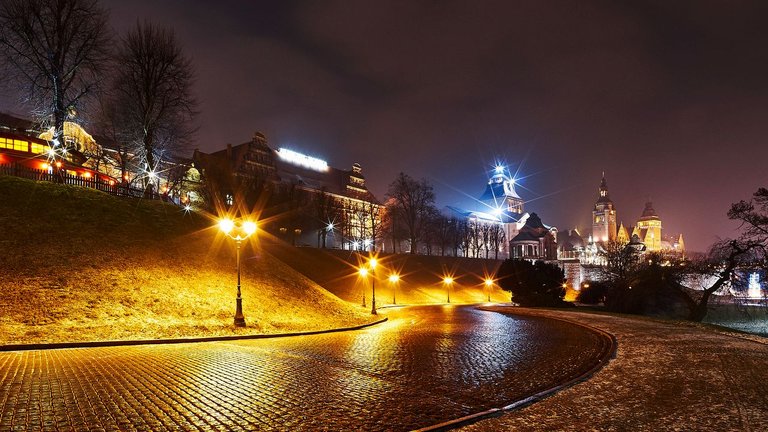 The photo taken in winter conditions shows Komandorska Street below the observation deck.
Zdjęcie zrobione w zimowych warunkach przedstawia ulicę Komandorską poniżej tarasu widokowego.
---
Thanks for your visit and best regards
Dzięki za wizytę i pozdrawiam
All photos are my own.
Camera: Pentax K-5II
Editing: Capture One

---
---